Have you ever been asked, "how do you fix a broken tuba?"
If you've answered this question by responding "with a tuba glue," we've got one thing to say to you.
Welcome!
Here at Brass n Wind, we're all about everything that has anything to do with brass and woodwind instruments. You may be someone who spent your childhood at band practice instead of soccer practice.
Or, you may be someone who picked up learning how to play clarinet to chase after a lifelong passion you've had for music. Whatever your situation is with your instrument, it's important for you to keep your brain regularly refreshed with information about your instrument of choice.
Why is that important?
Well, as a musician, you should know that you'll never stop learning and growing. If you've mastered one part of your musical journey, there are so many other areas that you can still focus on to continue to grow. Your journey with learning how to play your wind or brass instrument is never truly over.
But, as experienced musicians ourselves, we know how frustrating it can be to learn more about your instrument.
Whether you're looking to buy a new instrument to get yourself started in the world of brass or woodwinds, you're looking to upgrade your instrument, or you're looking to learn a new technique, here at Brass n Wind, we know it can be challenging to figure out where to start.
There's an unlimited number of reasons to be passionate about music. But here at Brass n Wind, we're all about helping you pursue your passion and love for music. That's why our biggest goal is to give you the absolute best recommendations for new products and accessories.
Plus, our team of experienced musicians is here to help you by giving you the best secrets and tricks to mastering whatever instrument you're playing.
From piccolo to the saxophone to trombone and tuba, we've got an abundance of knowledge and information to share with you. Too often, people tend to give up learning how to play a new or another instrument just because of how frustrating it can be figuring out the basics.
No matter what your current situation is with your music journey, our team of experienced and passionate musicians is here to provide you with all of the information you need to skyrocket your success.
Brass n Winds is here to help you find the best reeds, choose the right type of lube, decide whether you should invest in a flute that has open holes and if you can even tune a piccolo. We'll also walk you through how to properly care for your instruments, such as for cleaning and storage.
Then, we'll break down into easy-to-understand steps how you can practice double-tonguing, improve your intonation, and how you can work towards learning circular breathing.
Our team of musicians has nearly an unlimited about of knowledge for all of our enthusiastic musicians. Our biggest goal is to provide you with all of the information and support you need to accomplish your next goal!
How this works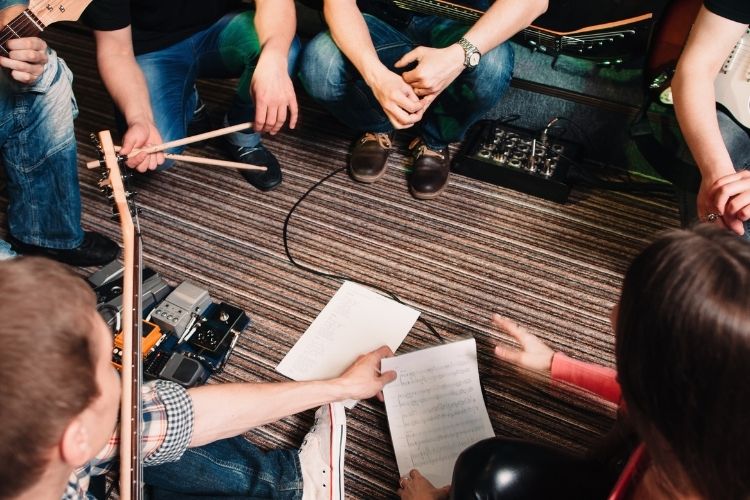 All of the instruments and accessories we review are tested out for months at a time. This is to create reviews that are honest, factual, and fair.
When we decide to try out a product, like a soft strap, we aren't basing our opinions based off of what other people are saying about the strap. Instead, we'll try out the soft strap, wear it around, and really break it in.
During this process, we'll test the soft strap to its maximum limits and discover how the strap actually responds while in use.
Here at Brass n Winds, we don't stop thinking about music the minute we put our instruments down. Our lives revolve around our instruments.
This is the approach we have for every roundup, comparison, and review we create. Our team at Brass n Wind wants to give our readers all of the information they need before they give up on trying to master a new instrument. We want your experience of learning or mastering an instrument to be as successful as it can be. This means we want to ensure you're only spending your hard-earned money on accessories, lessons, and gear that makes the learning journey as straightforward, easy, and fun as it can be.
For all of the reviews we approach, there's a special review process we follow. This ensures that all of the reviews we complete are thorough, fair, and honest. Take a close look at how we accomplish all of our reviews:
A new instrument or accessory grabs our attention. Sometimes, we'll have products we review are recommended to us by our readers. But, we never accept any free or super discounted products. This is so we can ensure everything we review is unbiased and completely fair.
Depending on what product we're reviewing in an article, we'll fully test it out for a specific period of time. For example, if we're trying out a dehumidifier made for an instrument, we'll make sure to test it out for a few months. That way we can get an idea of if the dehumidifier works in super humid weather and if it'll make a lasting difference in the health of our instruments.
While testing out the product, we keep a daily log. In this log, our product reviewers will write down their thoughts, experiences, and opinions. But, everything they record in this list is based upon variables that were already determined before we started testing out the product.
The person who does all of the research and testing of the product is the person we have to write the article. This is because they'll be able to fully break down their personal experience, thoughts, and overall opinion on whatever they're reviewing. If they need any help with writing, they'll receive support from our team of editors.
As time goes on, we'll make sure to answer any questions that pop up from our community inside of the article.
Here at Brass n Wind, we're so grateful that you've decided to trust us. We know how hard it is to learn new techniques, but we also know how rewarding it is when you finally get that technique down pat.
We know you're working hard to become the best musician you can possibly be and we want to be there to support you every step of the way. That's why we're so grateful for you being here with us. Thank you!
Our core values
Accountability, improvement, leadership, teamwork.
Our Team
Yvette Davis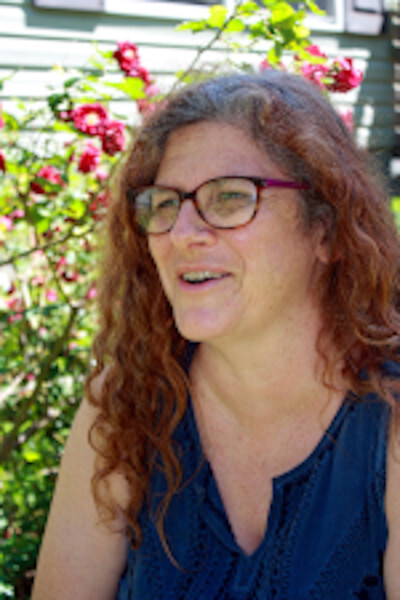 Yvette Davis started playing clarinet at the age of 8. She played first chair for most of her school career. When she moved to a new school, the band director asked if she'd be willing to learn baritone sax. The bari player had just been expelled, and none of the sax players were willing to switch. Always up for a challenge Yvette agreed. After two solid weeks in the band room she performed her first jazz concert, and improv solo on the saxophone. She spent the rest of her high school years playing clarinet in concert band, and saxophone in jazz and marching band. At some point she picked up a little bassoon, and played with the cello a bit.
Today Yvette plays flute with a local well-known community band. She teaches clarinet, saxophone and flute, and runs a small woodwind repair shop with her daughter. When she's not playing or fixing instruments, Yvette helps people transform their physical, mental, and emotional health as a practicing health coach.
Myrddin Rees Davies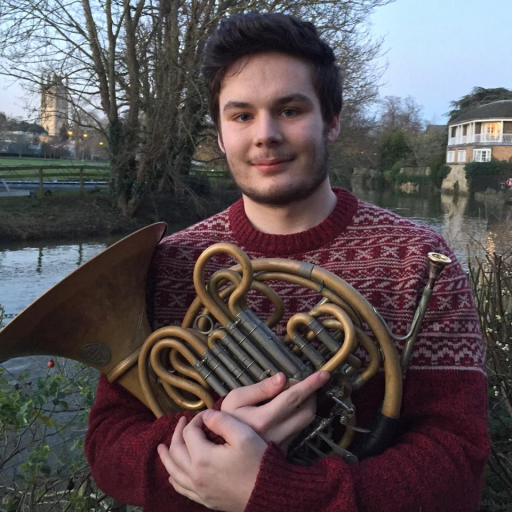 Music and writing are two of Myrddin's largest passions. Not many people know this, but Myrddin has a degree in music from Oxford University. While Myrddin primarily plays the principal horn of the Cairo Symphony. But, she loves writing and sharing her passion for music with as many people as she possibly can. However, that's not where her talent ends. She also spends time working as a freelance musician in the Middle East, Egypt, and Europe. Myrddin also works alongside professional musicians, so she's always getting her hands (and experience) on different instruments.
Ben Van Wyk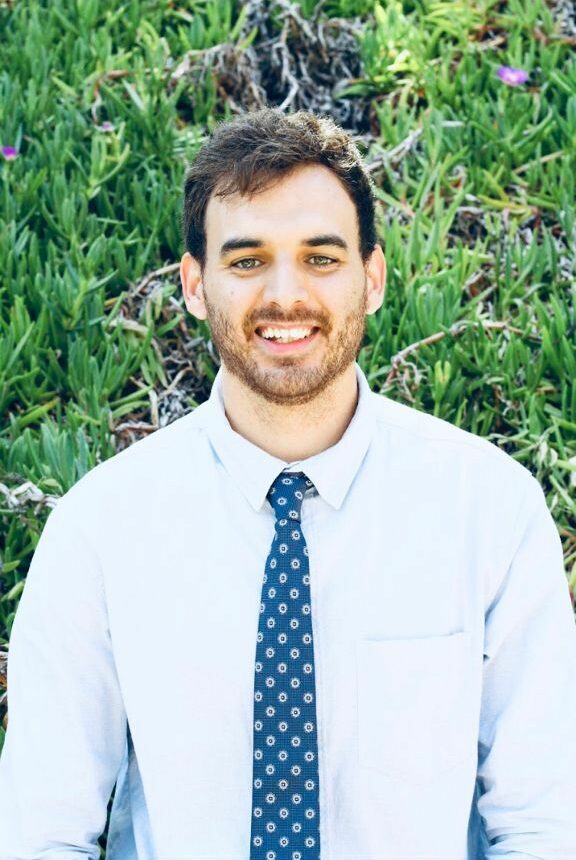 If you're an experienced musician, you likely know how difficult it can be to fully understand music theory. Ben holds an undergraduate degree in music. Plus, he also has a postgraduate certificate in education. Right now, he's working on getting his honors in education, with his thesis on music education.
He worked in music education for several years, focusing both on practical theory and music history. Not only that but he's got nearly an unlimited amount of theoretical musical knowledge. Ben uses his years of knowledge and experience to write articles that are not only engaging but informative.
To back up all of his music knowledge, he also has experience playing musical instruments. He's worked in several ensembles and bands, but also worked as a conductor. He's very knowledgeable in performing, so he knows what it's like to work as a musician. In addition, he has experience working as a soloist and is ready to coach you to become the soloist you've always dreamed of becoming. Also, Ben's here to break down even the most challenging theory concepts into easy-to-understand concepts. No musical challenge or question is too hard for Ben, he's here to help you fully blossom into the musician you want to be.
Annalise Swain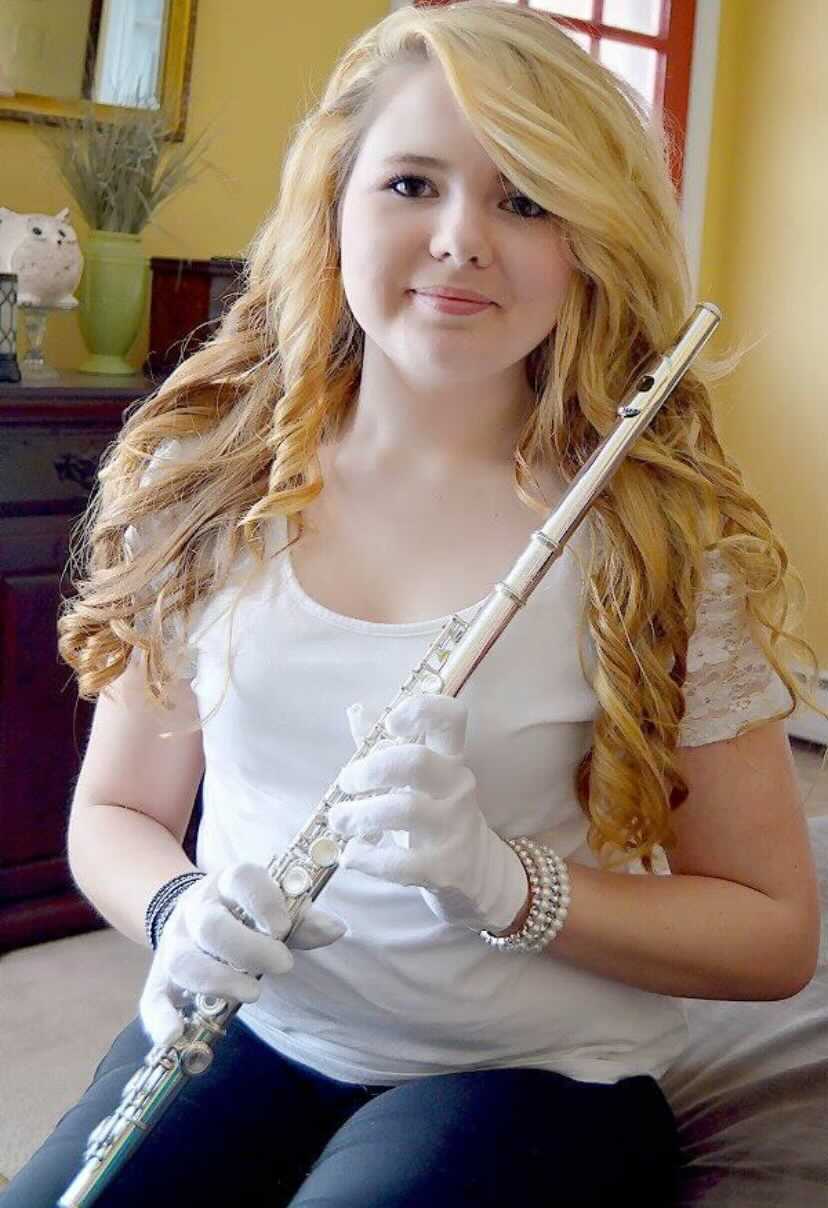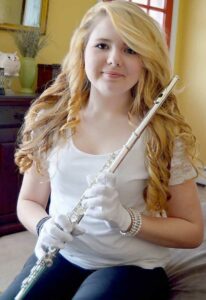 Annalise is quite an impressive flute player and writer. When she was 8, she joined a band and fell in love with the elegance of the sound it created- she's never looked back since. During her freshman year, Annalise became the first chair and only piccolo player of the wind ensemble, a highly regarded position. Today, Annalise still plays during her spare time and enjoys discovering new pieces.
Hannah Haefele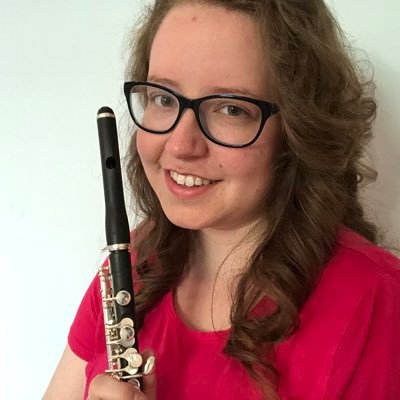 Hannah is a writer, avid flute player, and self-proclaimed band geek. Since 2013, Hannah has run her own music blog, where she talks about instruments, playing, and instrument care tips. While Hannah's instrument of choice is the flute, she also has expertise in most brass and woodwind instruments.
Melanie Griffin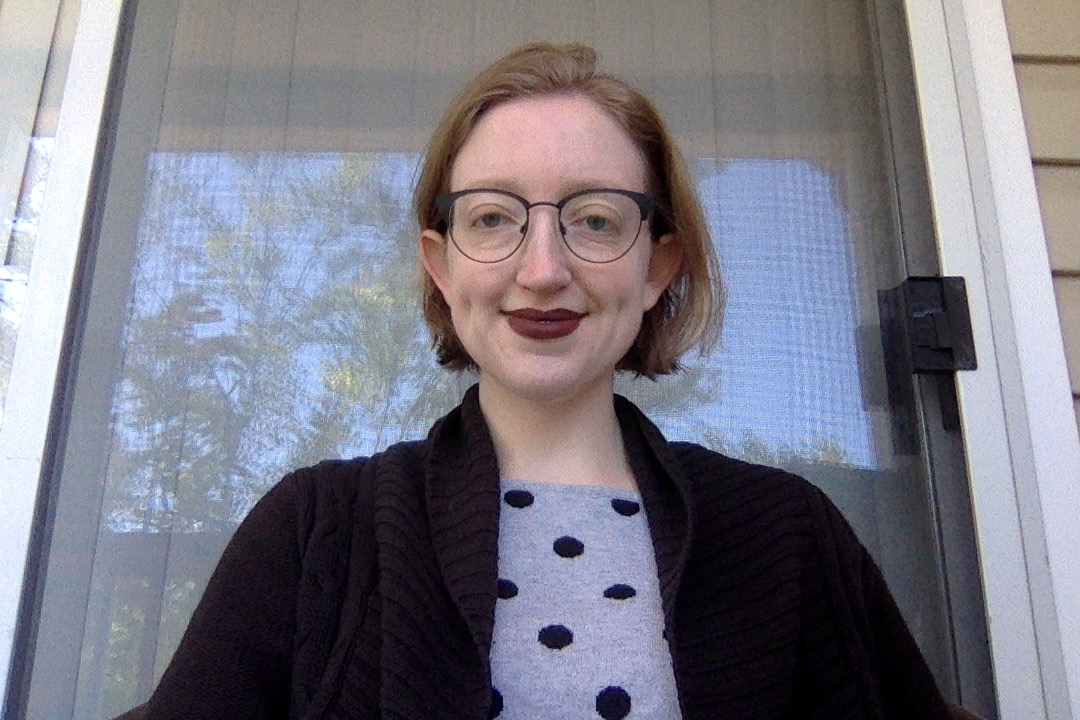 Melanie
Griffin
is a freelance writer who works in a library. Her topics of expertise are 3D printing, elder care, and guitar gear. She also loves to write about crafts, information literacy, and pop culture.