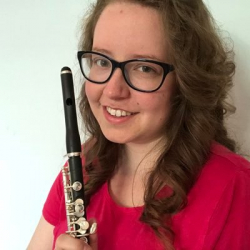 Latest posts by Hannah Haefele
(see all)
Are you having a hard time getting the sound you want from your alto or soprano est Saxophone Mouthpiece? Do you want to switch to the tenor or baritone saxophone? Before you quit or switch, consider how to find the best saxophone mouthpiece.
Sometimes, all it takes to get over a bad tone is a new accessory. Then, you can use the new mouthpiece to play classical or jazz music, and you can learn music without as much frustration.
What Is A Saxophone Mouthpiece?
A saxophone mouthpiece is the part of the instrument where you blow your air. You combine the mouthpiece with a reed and use a ligature to hold the reed in place. It doesn't matter if you play the soprano, alto, tenor, or baritone saxophone.
As the reed vibrates against the mouthpiece, your saxophone will make a sound. Because of this, the mouthpiece, ligature, and reed you use can have a big impact on your playing. When you buy a saxophone, it might come with a good mouthpiece. However, you can get one separately if you don't like the one that you get with the instrument.
How To Find The Best Saxophone Mouthpiece
When you start to learn to play the sax, you will usually play with the mouthpiece that your saxophone has. At some point, you might outgrow that mouthpiece, but you also may not want to buy a whole new horn.
Knowing how to find the best saxophone mouthpiece can help you upgrade your setup without having to spend as much money. Then, you can get a better sound or response, so you can continue improving your skills. Take the following steps to help find the best sax mouthpiece for you and your instrument.
Consider Your Saxophone
First, you should know what type and level of saxophone you have. The four most common types of saxophones are the soprano, alto, tenor, and baritone, and each size requires a different size mouthpiece. For example, you have an alto saxophone; you'll need a separate mouthpiece for the tenor saxophone, soprano saxophone, or baritone saxophone.
Sometimes, you can buy the same model for different saxophones. So be extra careful before you purchase one, especially online.
Also, the brand and level of your saxophone may determine what mouthpieces will work. Some mouthpieces don't have a universal design, so you might need to stick with a model from the same company that made your saxophone.
Review Your Ligature
While the two go together, many mouthpieces don't come with a ligature. Because of that, you'll need to decide if you want to keep using your current ligature or buy a new one of that. If you want to use the one you own, you should consider its design and materials. Fabric ligatures are more flexible than metal ones, so they will be easier to use with different mouthpieces.
When you have a metal ligature, you may need to test it to see if it fits on each mouthpiece you want to try. That way, you can see if it will be secure and sound good.
Don't Forget Reeds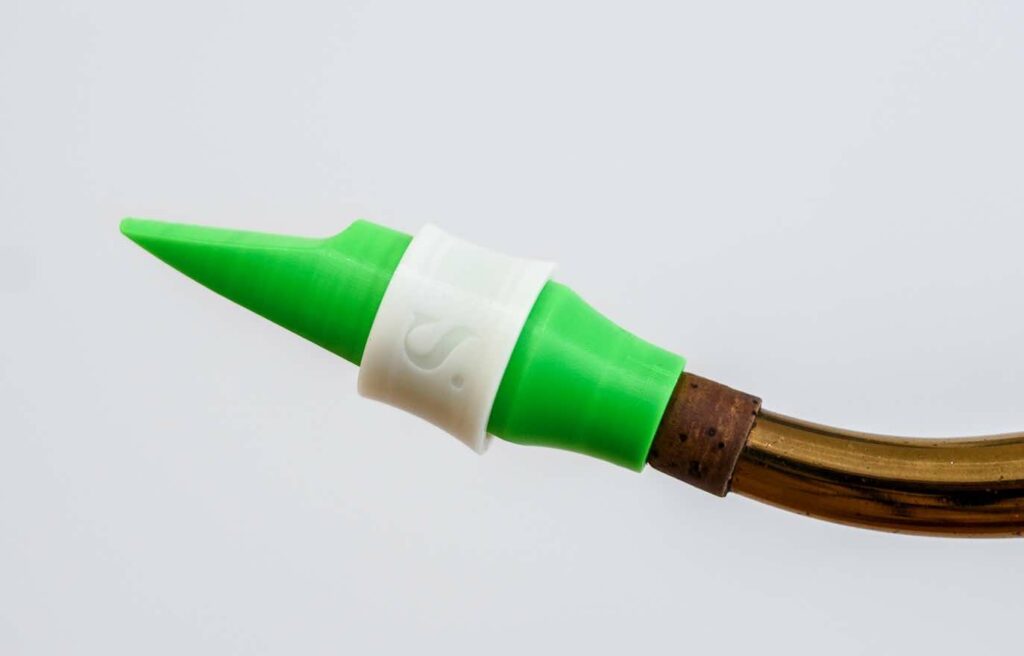 If you've played the saxophone for a while, you may have your favorite reed brand and strength. Like your ligature, not all reeds go well with all mouthpieces, so think about the reeds you like when shopping for new gear. For example, a thin reed might cover a smaller mouthpiece opening, making it harder to get a sound. Now, you can switch between different reeds, but it's worth considering if you want to do that or stick to the ones you like.
Know Your Genres
You can play the saxophone in both classical and jazz music, and each genre may sound better with a different mouthpiece. If you like playing both genres, you can have a mouthpiece that works well for each style. A jazz mouthpiece can have a more open tip and a bigger chamber than the mouthpiece you use for classical music. While having multiple mouthpieces does cost more, it can be worth it to get the sound you want.
And if you want to play rock or pop music, you can look for a jazz mouthpiece to use. Then, you can project your sound more and play with electric guitars and other loud instruments.
Play Your Current Mouthpiece
Another step in how to find the best saxophone mouthpiece is to play the one you have. Practice on it as much as you can to learn what you do and don't like about it. You can decide why you want to upgrade, such as to get a different sound or to make your sax easier to play. Make sure your current mouthpiece is clean and dry so that those factors don't inhibit your playing ability.
Write down any of your thoughts about your mouthpiece and use them to help find a new one. Then, you won't have to try dozens of options to choose the one you like.
Determine Your Budget
After you take a look at your current setup, figure out how much you can afford to spend on a new saxophone mouthpiece. You may also want to research some popular models to get an idea of the average cost. Some mouthpieces can be pretty expensive, while others are much more affordable. Think about what you want in a new mouthpiece and if you want something basic or more professional.
Test Multiple Options
Next, you should try as many saxophone mouthpieces in your budget as you can. If you live near a music store, you can go there to test out their selection. You might also be able to test a few mouthpieces from online retailers with return policies or trial periods. Either way, getting to play a mouthpiece before you buy it can help you decide on the best one.
Another option is to find recordings that use the different mouthpieces you want to try. Then, you can see if you like the sound before you even have to order one.
Control The Test
When you're ready to test out a few sax mouthpieces, keep the other elements of your test the same. Use the same ligature and reed when you can and play them all on the same instrument body. Play the same exercises and pieces on each mouthpiece as well to more easily compare how each one sounds. You can use fast and slow music as well as music that uses low notes and high notes.
Include a variety of excerpts in your playing test so that you can push the mouthpieces to their limits. If you find you don't like how one sounds, you can take it out of your test to narrow your search.
Get Someone To Listen
As you test a bunch of mouthpieces, you may end up liking one more than the others. But what if you can't decide between two or three models? If you know another saxophone player, like a private teacher, ask them to listen to you. They can tell you how each mouthpiece sounds to a listener, and they can stand close to you and far away.
When you ask another musician, they can give more detailed feedback from a non-musician. And they won't have the same motivation to suggest one mouthpiece as a music store sales representative.
The Best Saxophone Mouthpieces
Now that you know how to find the best saxophone mouthpieces, you can take a look at some popular models. The best mouthpiece for someone else might not be the best one for you.
Still, it can help to know what brands make great mouthpieces. Even if you don't like some of the options from these companies, you can try others and find one you enjoy playing. Here are a few saxophone mouthpieces to kickstart your search.
Yamaha 4C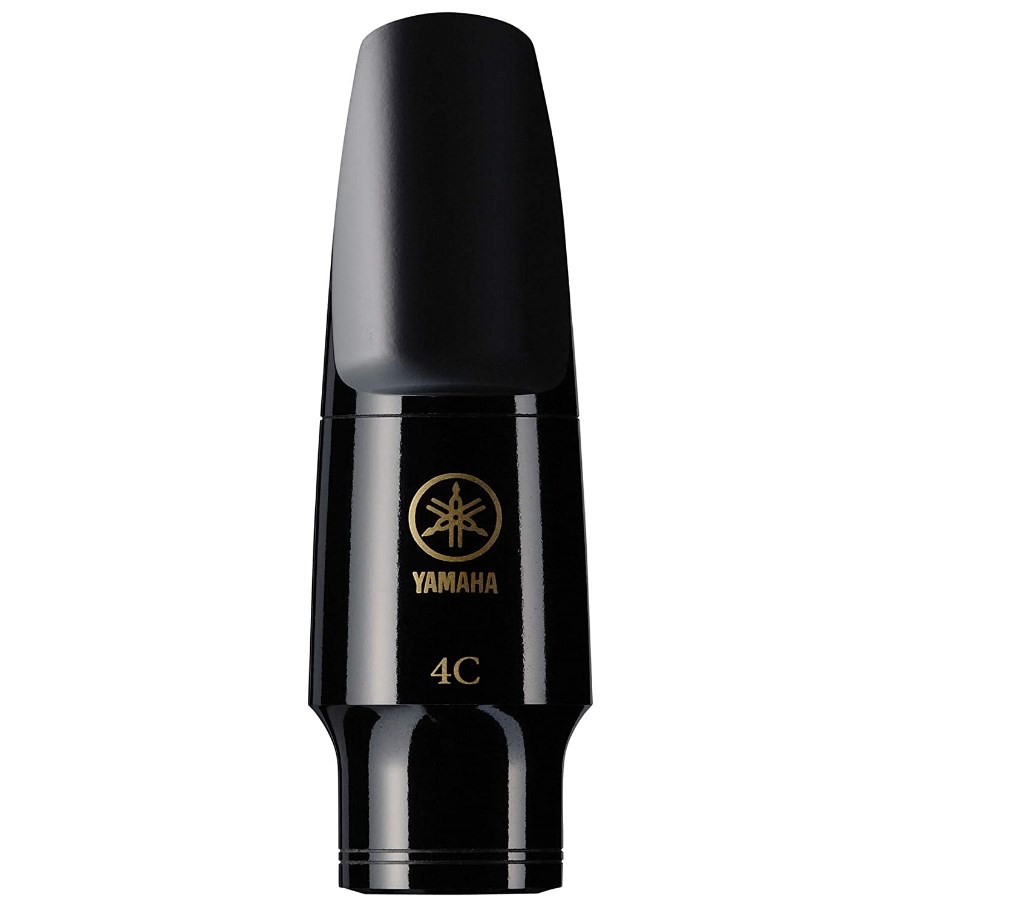 Whether you want a new mouthpiece for your alto or tenor saxophone, the Yamaha 4C is an excellent choice. The mouthpiece comes with many Yamaha saxophones, but it can be a great upgrade for other brands. It's suitable for beginners, professionals, and everyone in between. You can easily make a good sound with this mouthpiece, and it uses safe plastic so that it's durable.
Yamaha mouthpieces are consistent of great quality, and you can use them on any saxophone brand. This mouthpiece is available in different tip openings to help you get the sound you want.
Pros
Versatile
Easy to play
Affordable
Cons
Not the best for experienced players
Vandoren AL3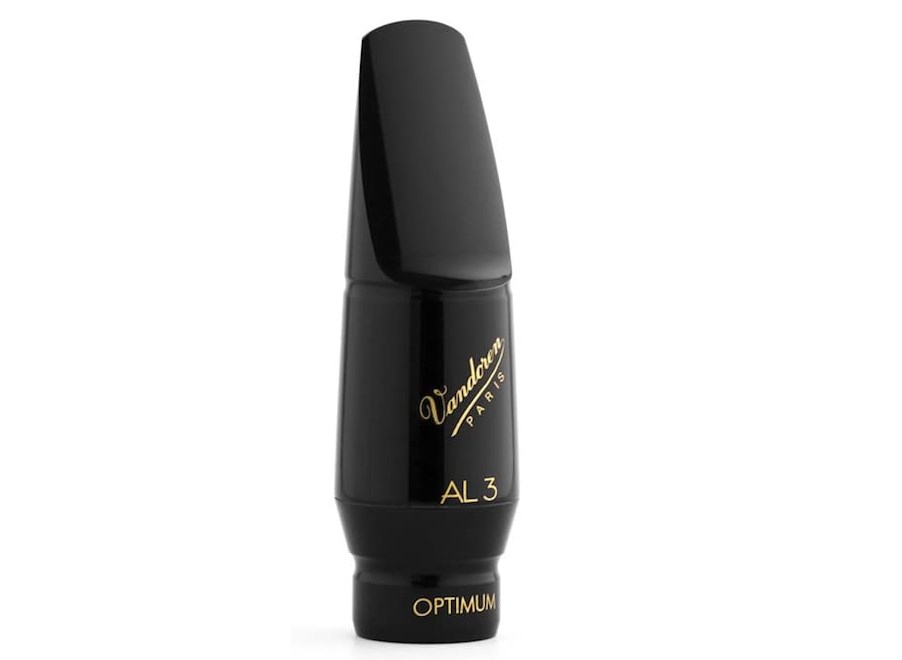 Vandoren is another name that many saxophone players know from shopping for reeds. But the Vandoren AL3 mouthpiece is an excellent choice, especially for the alto saxophone. It has a round design that makes it perfect for playing classical music. The tip opening is small, and it has a medium-long facing. You can use it on Vandoren reeds with strengths from 2.5 to 4.
While it's not the most affordable mouthpiece, you can use it for a long time as you improve on the sax. And you can use it when playing alone or in a group.
Pros
Great for classical
Works with a few different reeds
Suitable for advancing players
Cons
Rico B5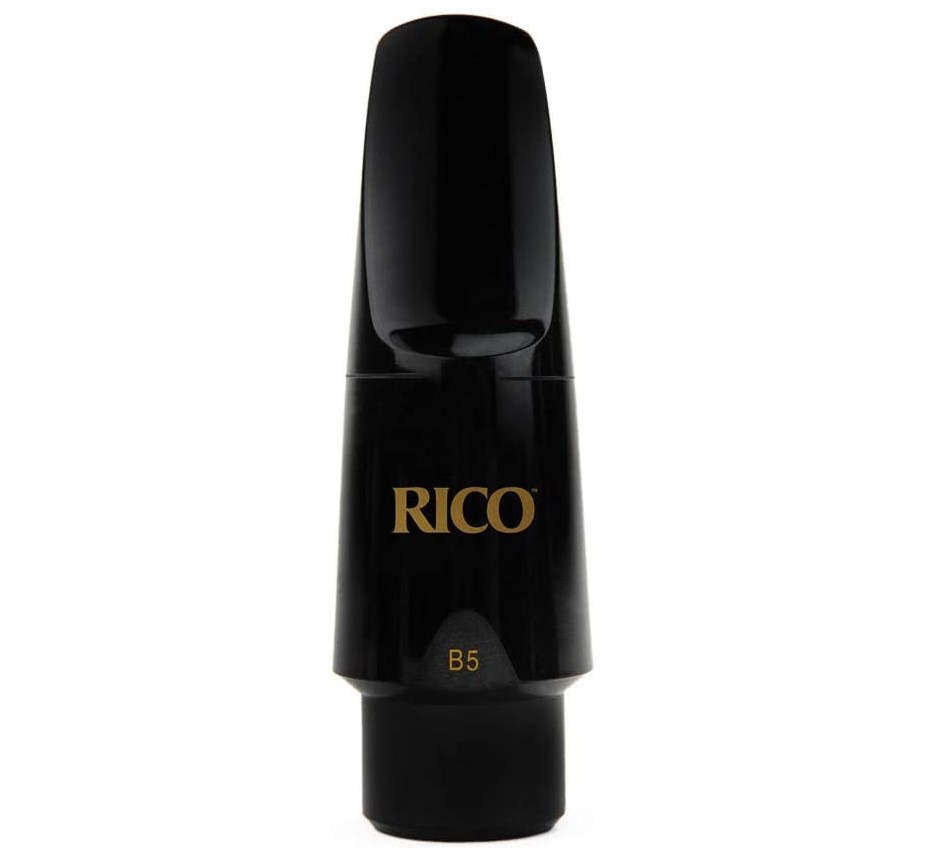 The Rico B5 mouthpiece is another fantastic model to consider. It uses graftonite as a material, so it's durable and won't crack or chip while you use it. You can choose from three different chamber sizes and tip openings, so you don't have to compromise on the sound. This mouthpiece is easy to play with, and you can get a lot of different tone colors.
It's an average-sized mouthpiece that is great for students and players with some experience. You can use it as you learn how to play the alto saxophone more.
Pros
Durable
Has different options
Great for students
Cons
J&D Hite H117 Premiere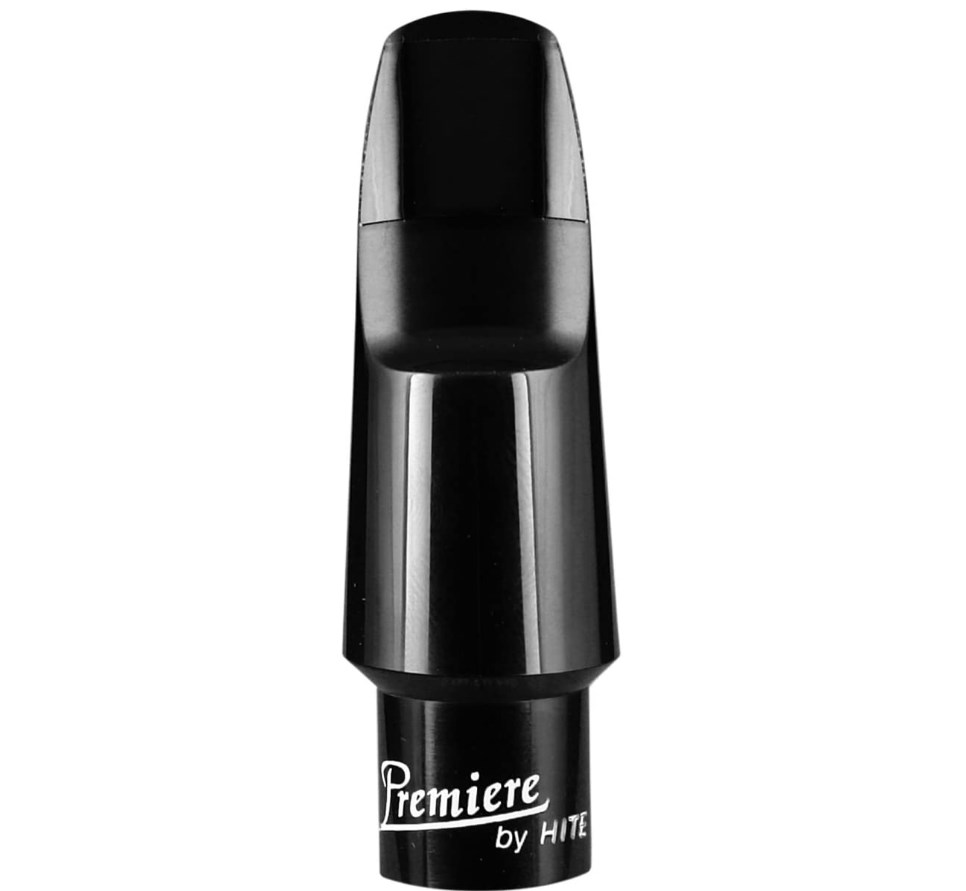 If you want to focus more on jazz music, you can't go wrong with the J&D Hite H117 Premiere alto saxophone mouthpiece. The hard rubber is durable and strong, so it's great for students and advanced players. You can use this mouthpiece to blow more easily than on something like the Yamaha 4C. Depending on the reed and ligature you use, this mouthpiece may sound better, or it could have some static sounds.
If you don't like this mouthpiece but want something for jazz, J&D Hite makes tons of other mouthpieces. That way, you can get the best model for you.
Pros
Fantastic for students
Easy to blow
Sounds good
Cons
Doesn't work with all reeds and ligatures
D'Addario Select Jazz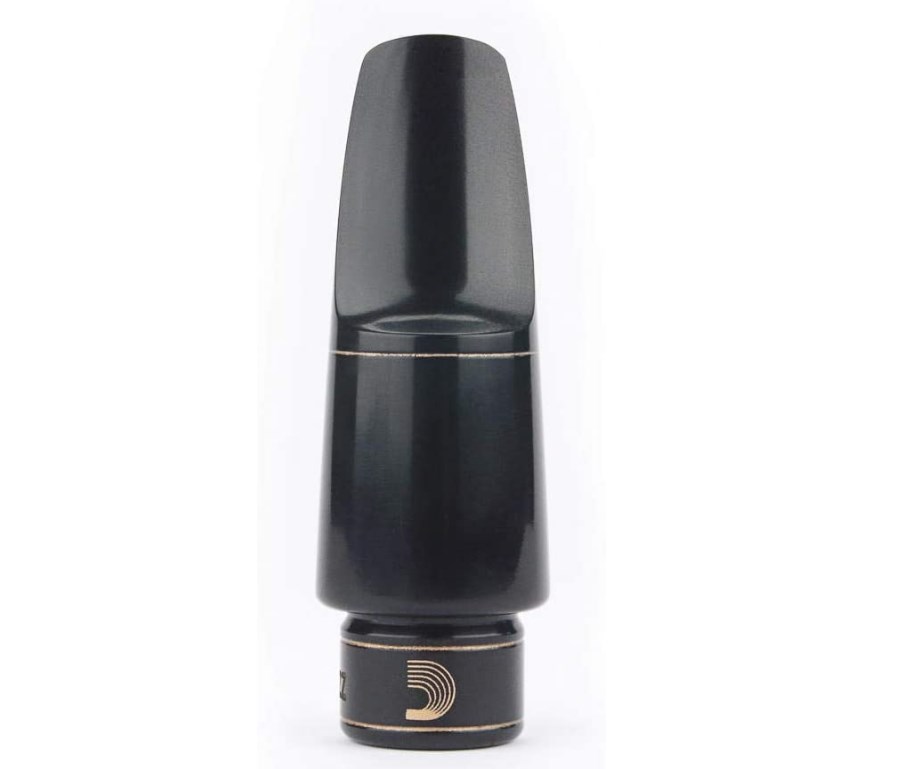 Another great option for playing jazz music is the D'Addario Select Jazz mouthpiece. This model is precision-milled and takes inspiration from vintage jazz sax mouthpieces. It uses solid rubber to offer a good response and classic sound, and you can use it to stay in tune throughout the sax range. You can choose from three tip openings, so you can get the specific sound you like.
Each version of the mouthpiece has a medium-facing and a mid-sized chamber. While it's great for jazz, you can try it to play classical music, too.
Pros
Great quality
Good design
Variety of sounds
Cons
FAQs
Question: How do you choose a saxophone mouthpiece?
Answer: Knowing how to find the best saxophone mouthpiece can help you select the right one for you. For better or worse, there isn't one mouthpiece that is the best for every player.
Think about your current playing level, instrument, and ligature. Consider if you like to play jazz or classical music and how you want to sound in either genre so that you can choose a mouthpiece that meets those needs.
Question: Does your mouthpiece make a difference?
Answer: Because a saxophone mouthpiece is small compared to the body, it can seem like it doesn't make much difference. However, the right mouthpiece and reed can help open up your sound and make it easier to play.
While listeners might not hear a change, you can feel it when you switch to a new mouthpiece. And sometimes, that's enough of a reason to buy some new gear.
Question: What are the parts of the mouthpiece?
Answer: When shopping for sax mouthpieces, you may hear different terms that relate to the parts of the accessory. For one, there's the tip opening, which states how much room there is between the tip of the mouthpiece and reed.
You also have the chamber, which is the size of the inside of the mouthpiece. And the baffle is the size inside the tip of the mouthpiece. The facing is the area of the mouthpiece where the reed sits.
Question: How do classical and jazz mouthpieces differ?
Answer: A classical saxophone mouthpiece features a close tip opening, a small chamber, and a low baffle. Meanwhile, jazz mouthpieces have more open tips, bigger chambers, and higher baffles.
The bigger size of a jazz mouthpiece means you can hear more of the overtones. That can help you sound good when playing with a bunch of loud instruments.
Question: How much does a saxophone mouthpiece cost?
Answer: Saxophone mouthpieces vary in cost as much as saxophones do. You can find some mouthpieces that cost $20 to $30, and they're great for beginners and anyone on a budget.
At the professional level, it isn't uncommon to spend a few hundred dollars on a new mouthpiece. Those models tend to have a more precise design, and they can offer a better response.
Question: Do you need a new ligature and reed for a new mouthpiece?
Answer: You can usually keep the same ligature and reed when you switch to a new mouthpiece. But if you find you can't get a good sound with that setup, you might want to change something.
Reeds are affordable, and you can go through them quickly, so changing those is easy enough. Some ligatures are also affordable, so it can help to get a ligature that fits the mouthpiece and doesn't keep the reed from vibrating.
Final Note On How To Find The Best Saxophone Mouthpiece
If you know how to find the best saxophone mouthpiece, you can choose gear that suits you and your playing style. You won't have to spend thousands on a whole new instrument to experiment with your sound.
Whether you've played the alto saxophone for a few months or a few decades, buying the right mouthpiece can do wonders for your playing. Then, you may want to play even more with your new setup.