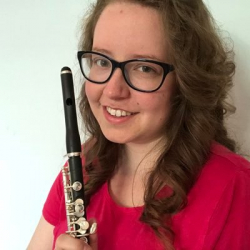 Latest posts by Hannah Haefele
(see all)
Imagine having to play the clarinet and keep the reed in place with just your lips. Does that sound hard? If so, you need to consider the best clarinet ligature options.
A good ligature will keep the reed in place for you, and it will allow the reed to vibrate and provide an open sound. That way, you can hear yourself when playing alone or in a big group.
Be sure to compare a few options to help decide on the best ligature for your clarinet.
What is a Clarinet Ligature?
A clarinet ligature is a piece of metal or fabric with a screw that helps the reed stay on the mouthpiece. Not only is it functional, but it can also affect the overall sound of the instrument, even if only slightly.
Early clarinet players would use string to keep the reed on the mouthpiece. However, that isn't very secure, which led to the creation of the ligature.
What to Look for in a Ligature
When shopping for a new clarinet ligature, you should consider a few factors to find the best one. There are a lot of clarinet ligatures, especially for the B flat and A clarinets.
Here are a few things to think about to help you choose from the best clarinet ligature options.
Size
Did you know there are at least 10 different kinds of clarinets? Each size requires a unique mouthpiece, reed, and ligature. If you start on the B flat clarinet and later decide to learn the bass clarinet, you'll need a new set of everything.
And if you want to upgrade to a new B flat clarinet ligature, you should consider the size. That way, the ligature will fit on the mouthpiece.
You may also want to look at the size and shape of your mouthpiece. If you select a metal ligature, it may not always fit if it's slightly smaller or larger than the mouthpiece you use.
Tone
Another important thing to think about when buying a ligature is the sound it can give you. While ligatures won't make a massive impact on your sound, they do matter.
For example, metal ligatures offer a full sound that's great for playing in an orchestra or band. However, you may prefer to use a fabric ligature when playing solo or chamber music because it provides a softer sound.
Because ligatures aren't that expensive, you can have a few on hand. Then, you can switch between ligatures if you want to change up your sound.
Design
Some ligatures have a standard design, while others are inverted. A standard ligature is one where the screws are closer to you, and an inverted ligature has the screws on the opposite side of the mouthpiece.
You may hear that an inverted ligature lets the reed vibrate more easily, but the decision is up to you. Give both ligature designs a try to see which one you prefer.
As with the material, you can have ligatures with different designs, and you can switch between them. That way, you can get the best sound possible for specific playing situations.
Cost
While an individual ligature can be pretty affordable, the cost does add up. You'll need a ligature for each type of clarinet you play, and you can buy multiple ligatures for the same instrument.
If you're on a budget, you may want to look for a more versatile ligature that you can use for every situation. As you advance as a clarinetist, you can collect more ligatures to vary your sound.
The Best Clarinet Ligature Options
A good clarinet ligature is an essential part of learning how to play the clarinet. While you can do what players used to and use string to tie the reed to the mouthpiece, that can be tedious, and it's not secure.
Luckily, there are plenty of ligatures out there for you to try. Then, you can determine which are the best clarinet ligature options for you.
Rovner Dark 1R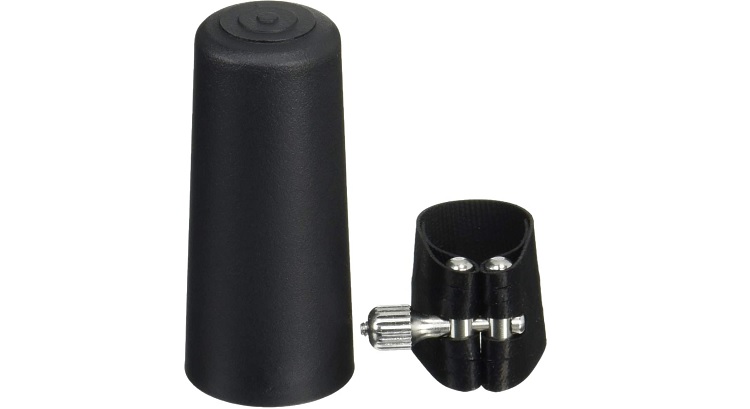 The Rovner Dark 1R ligature also comes with a mouthpiece cap to protect your entire setup. It's a fabric ligature with one screw, and it has an inverted design.
This ligature offers a warm sound, so it's perfect for playing classical music. It can hold the reed in place without any pressure points, which can help the reed vibrate evenly.
You can play your clarinet and not worry about your tone being stuffy and unclear. As you advance, this ligature can help you explore different sounds, and you don't have to pay for a whole new clarinet.
Pros
Great sound
Flexible
For advancing players
Cons
Requires some initial setup to play
Selmer 230CL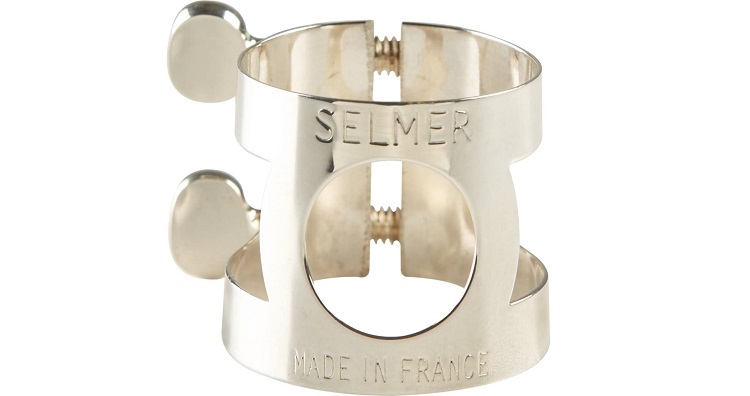 Another great ligature to consider is the Selmer 230CL. It's a metal ligature, and it has a standard design. This ligature features two screws, and it has a tapered design to fit many mouthpieces.
Selmer is a well-known brand for clarinet players, and this mouthpiece is of excellent quality. It's also pretty affordable, so it can be a fantastic option for your first or second clarinet ligature.
Pros
Great quality
Good design
Suitable for many players
Cons
Yamaha YAC-1601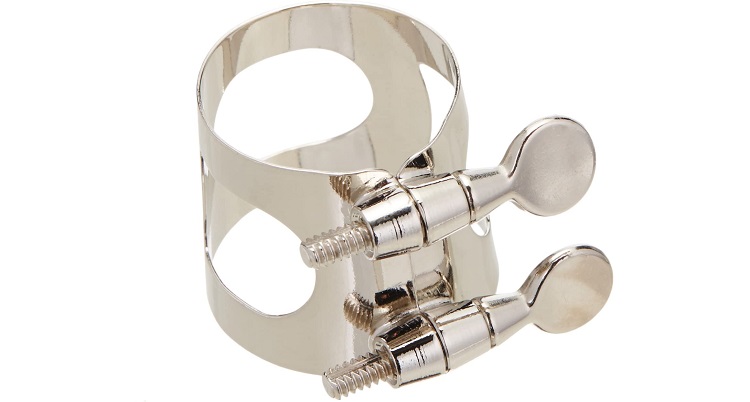 Yamaha is another excellent brand when it comes to clarinets and clarinet accessories. The Yamaha YAC-1601 ligature is a metal one, so it's not the most flexible in terms of the shape.
But it has two screws, so you can secure the top and bottom parts of it to your mouthpiece. This ligature also has a standard design, so the screws are easy to find and adjust.
If you have a Yamaha clarinet or mouthpiece, this is the perfect ligature for you. But it also works with mouthpieces from other brands.
Pros
Great design
Affordable
Easy to use
Cons
Very thin so can bend easily
Vandoren LC01P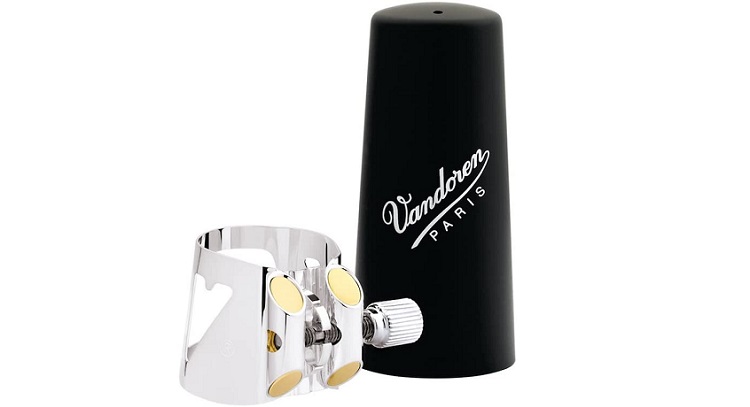 Many serious clarinet players know the brand Vandoren, particularly for the reeds. However, the company also makes ligatures, like the LC01P model.
This metal ligature has one screw and features the standard ligature design. You can tighten the ligature quickly, and you can get the right amount of pressure that you want.
Dynamics are easy to achieve with this ligature, and you can get a good tone throughout the clarinet range. And the reed will stay in place for short practice sessions and long rehearsals.
Pros
Easy to adjust
Good tone
Versatile
Cons
May not make a huge change
D'Addario Woodwinds H-Ligature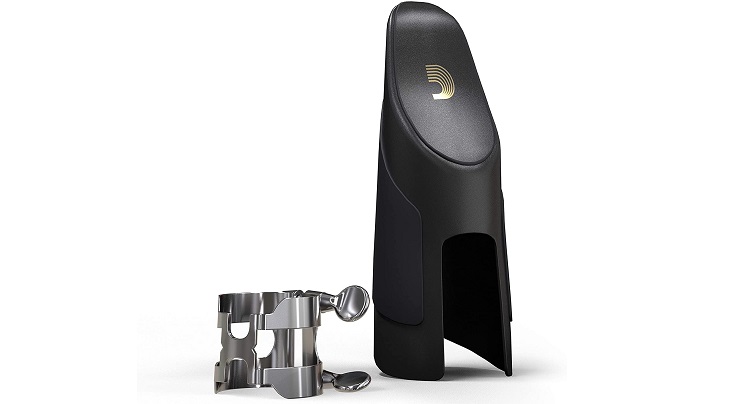 The D'Addario Woodwinds H-Ligature is another one of the best clarinet ligature options. It's a silver-plated ligature with an inverted design and two screws.
A unique feature of this ligature is the four-pointed "H" system, which keeps the pressure equal throughout the ligature. That way, your reed can vibrate evenly and freely.
This ligature model is available for the B flat, E flat, and bass clarinets. So if you like it on one instrument, you can get a similar sound on your other clarinets.
Pros
Even pressure
Great design
Good value
Cons
Rico Ligature & Cap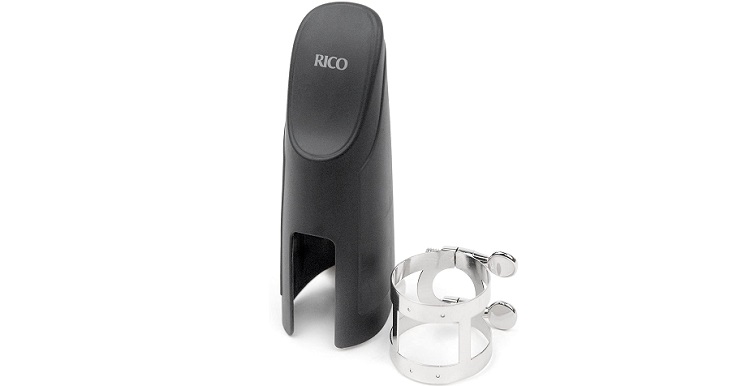 While not as popular as Vandoren, Rico is another fantastic brand that makes various clarinet accessories. The Rico Ligature & Cap includes a nickel-plated ligature with two screws in an inverted style.
Its design offers equal pressure throughout to help your reed vibrate easily. This reed is sturdy, and the mouthpiece cap can protect your reed and mouthpiece when you need a short break from playing.
However, it may not fit all clarinet mouthpieces. If possible, try it with your mouthpiece before you buy it.
Pros
Good design
Equal pressure
Two screws
Cons
Vandoren LC51GP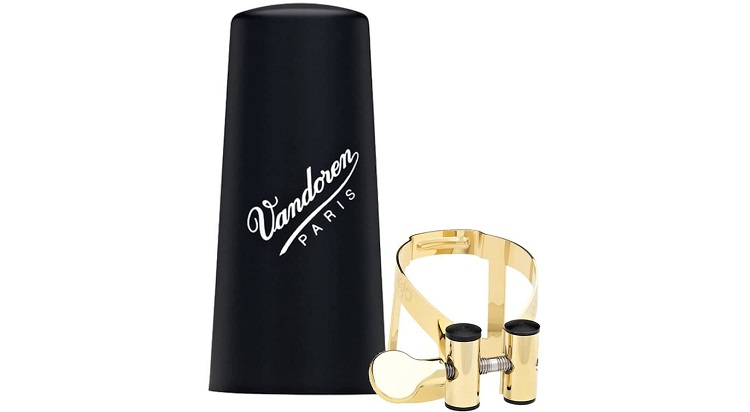 The Vandoren LC51GP ligature is gold plated, and it has one screw and an inverted design. It features a double-track screw mechanism that helps you tighten the ligature evenly on both sides.
This model is lightweight, and it only touches the reed in two places. That makes it easy to get a free-blowing sound, and you can use this ligature in different scenarios.
You'll also get a mouthpiece cap to help keep everything safe when you aren't playing.
Pros
Good for all levels
Playable out of the box
Good design
Cons
May not fit your mouthpiece
Vandoren LC21P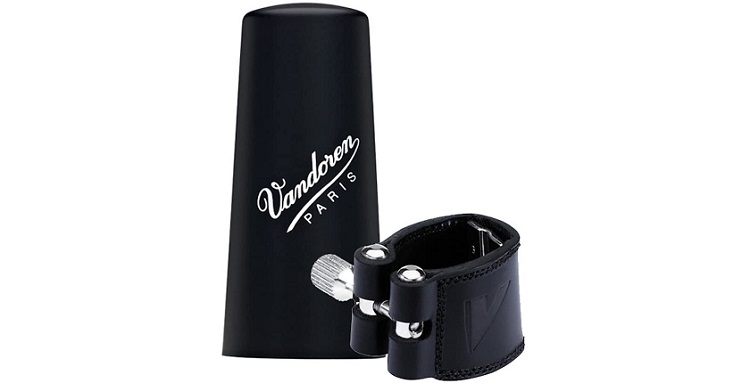 If you want to try a fabric ligature, try the Vandoren LC21P. It offers the same quality and precision as other Vandoren ligatures, and you can play more freely.
You can choose from three pressure plates to customize the ligature and your overall sound. This model is also available for different clarinets, including B flat, E flat, alto, and bass.
It uses high-impact plastic, so it's durable and can offer a great sound.
Pros
Even sound
Fantastic design
Unique pressure system
Cons
Doesn't always tighten well
Rovner 1E Dark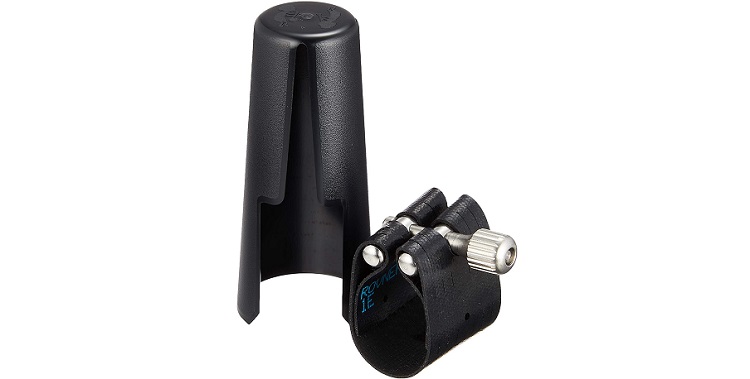 The Rovner 1E Dark ligature is perfect for your E flat clarinet, and it has the same design and quality as the B flat ligature from Rovner. It provides a nice warm sound, so it's great for playing in an orchestra.
This ligature doesn't have any pressure points on the reed, so the reed can move more easily. And the inverted design can also help avoid pressure.
Unfortunately, it is a bit expensive. But if you're looking to play the E flat clarinet and take it seriously, you can't go wrong with this ligature.
Pros
Good quality
Unique design
No pressure points
Cons
Rovner 2RS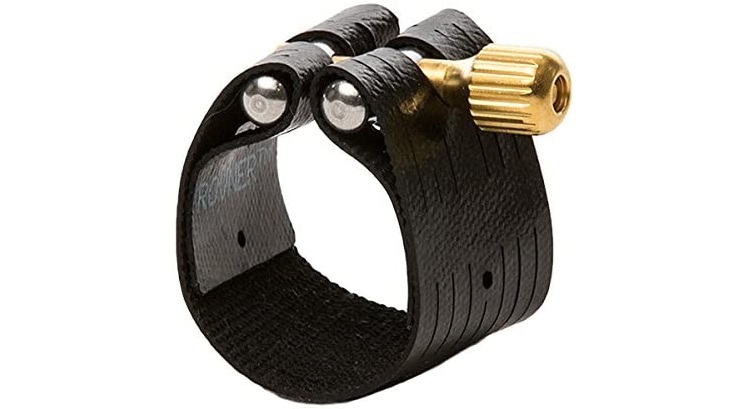 If you want to play the alto clarinet, consider the Rovner 2RS ligature. Now, the alto clarinet isn't the most common member of the clarinet family; I've only seen and heard it in a clarinet choir.
Still, this fabric ligature is great if you do want to learn the instrument. You can use it to get a full tone with a nice center, so you can project your sound throughout the hall.
Pros
Great for the alto clarinet
Good design
Full tone
Cons
Belmonte Bass Clarinet Ligature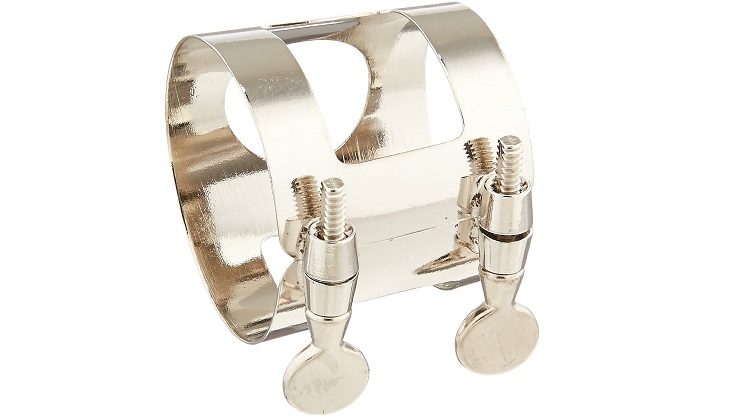 The bass clarinet is probably the best clarinet to learn after you learn the B flat clarinet. You can play it in an orchestra or band as well as in chamber music, but you need a suitable ligature, like the one from Belmonte.
It's durable and high-quality, and it's a great first ligature for the bass clarinet. The ligature has nickel plating, and it features two screws. However, it may not fit on all bass clarinet mouthpieces.
Adjusting the screws can also be difficult, so give yourself time to get used to the design.
Pros
Suitable for beginners
Good value
Durable
Cons
Rovner LG3RL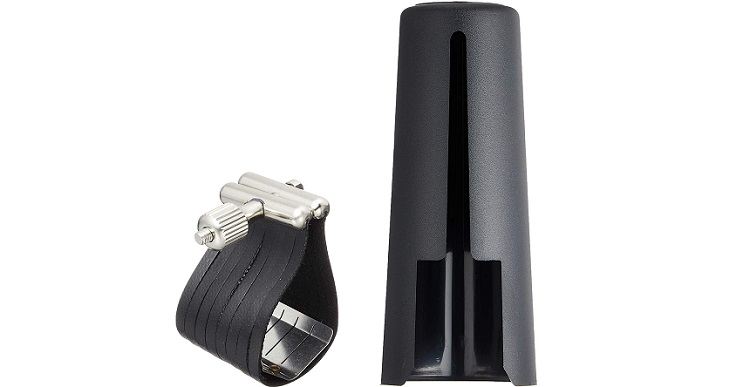 Another great bass clarinet ligature to look at is the Rovner LG3RL. It's a fabric ligature with the same design and quality as other Rovner ligatures.
You can use this ligature to help project your sound, and it's useful for playing different dynamics. That way, you can play with more expression and experiment with various tone colors.
When using this ligature, your bass clarinet will stay in tune, so you can play loud or soft. And you don't have to worry about it slipping off.
Pros
Great sound
Projects well
Fantastic value
Cons
FAQs about the Best Clarinet Ligature Options
Question: What Does a Ligature Do?
Answer: A ligature keeps the reed in place on the mouthpiece while you play the clarinet. If the reed gets out of place, you may not be able to get as good of a sound. And if it goes too far off-center, you won't get a sound at all.
While you can use something like string to secure the reed, it takes more time to do that. And the string may not be as safe as using a ligature.
Question: Do Clarinet Ligatures Make a Difference in the Sound?
Answer: Some clarinet ligatures can make a difference in your overall sound. If you've played on a ligature that doesn't go well with your mouthpiece, switching may be what you need to do.

However, other ligatures may not make a huge difference. If you get something with the same design and similar materials, it might be more secure, but the sound might not change.
Question: Which Way Does a Ligature Go?
Answer: The direction the ligature goes depends on if it has a standard or inverted design. In both cases, the screws will be on the right side, even if you're left-handed.

When you have a standard ligature, the screws will be on the near side of your mouthpiece. Inverted ligatures place the screws on the far side, which can be nice if your chin tends to hit the screws.
Question: How do You Put a Ligature On?
Answer: Take your clarinet mouthpiece and remove the ligature if you store it on there. Grab your reed and place the reed on the flat side of the mouthpiece and hold the reed in place with one hand.

Use your other hand to grab your ligature and place it over the reed and mouthpiece. Finally, screw the ligature into place so that the reed doesn't move.
Question: Can You Use Any Ligature With Any Mouthpiece?
Answer: Many ligatures come separate from mouthpieces, so you might not be able to use any combination of the two. Depending on the size of your mouthpiece, a ligature may not fit.

If it's too big, you may not be able to tighten the screws enough to secure the reed.  And when it comes to switching between sizes of clarinets, such as from B flat to bass, you'll always need a different ligature.
Question: Do You Need Separate Ligatures for B Flat and A Clarinets?
Answer: While you usually need different ligatures for clarinets of various sizes, there's one exception. Because the B flat and A clarinet are almost the exact same size, you can use the same ligature.

You can also use the same mouthpiece and reed. And sometimes, you can use the same barrel on the two clarinets. All of that can make it easier to switch between the two instruments in an orchestra.
Final Note on the Best Clarinet Ligature Options
The best clarinet ligature options can depend on the person. But the Vandoren LC21P is overall the best clarinet ligature. It uses fabric, so it's more flexible, and it comes with different pressure plates to offer even more customizations.
Plus, you can buy the same ligature model for your different clarinets, from E flat down to bass. If you like this ligature, you won't have to worry about finding a different one as you expand your clarinet playing skills.