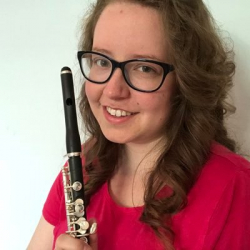 Latest posts by Hannah Haefele
(see all)
When you think of the clarinet, you probably picture the instrument in B flat. If you've played that, you might also picture a bass clarinet, but you might not think about the alto or how to find the best alto clarinet. However, playing the alto clarinet can help you get more playing opportunities as a clarinetist. And you don't even have to be the best of the best to get those gigs.
What Is An Alto Clarinet?
An alto clarinet is a member of the clarinet family, and it's not one of the biggest or smallest members. Being an alto instrument, it sits in the middle, and it plays harmony parts in bands and clarinet choirs. The alto clarinet is bigger than the B flat clarinet but smaller than the bass, and this instrument plays in the key of E flat. It looks more like a small bass clarinet due to the curve at the bell and the crook in the neck.
Alto clarinets also tend to use metal bells and necks, making them look even more like small basses. However, the alto clarinet is much rarer than the bass, and it can fill a unique part in a band.
How To Find The Best Alto Clarinet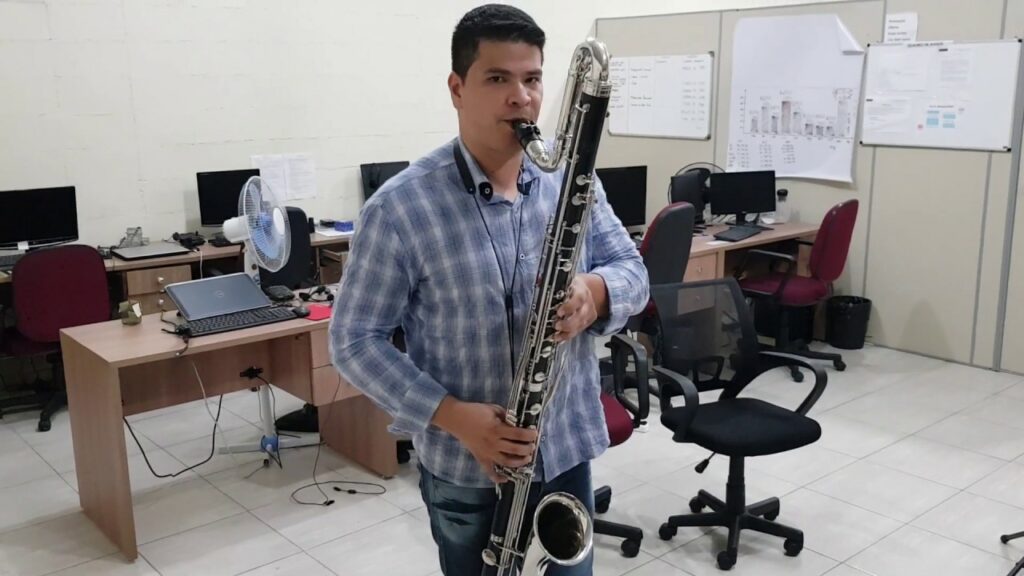 Knowing how to find the best alto clarinet is a great way to grow as you learn to play the clarinet. You can explore different parts and play in multiple bands and other ensembles. For better or worse, many clarinetists don't learn the alto. On the one hand, this might be due to a lack of repertoire for the instrument. However, it gives you the chance to stand out if you can play the alto clarinet.
Before you buy the first alto you find, consider how to shop around. Then, you can make sure you get the best alto clarinet for you.
Start On The B Flat Clarinet
If you've never played the B flat clarinet, you really should start learning it first. It's more common, so you'll be able to play more music on it, and it's more affordable, so less of a commitment for a beginner.
The B flat clarinet is also smaller, so it's easier to hold. Whether you're an adult or a kid, you can reach the keys so that you can play more of the notes. After you get the hang of the B flat clarinet, you can look into learning the alto clarinet. That way, you can enjoy playing multiple instruments, and you can apply a lot of the clarinet fundamentals to both of them.
Save Your Money
As soon as you decide you want to learn the alto clarinet, you should start saving money. While you can borrow one from a college or maybe a clarinet teacher, doing that isn't always an option. Some alto clarinets are relatively cheap, while others cost almost the same as a new car. If you want to give yourself more options while shopping, you should have as much money as possible for the purchase.
The sooner you start saving, the sooner you can get the perfect alto clarinet. And that means you won't have to wait as long before you can learn and improve on the instrument.
Buy A Mouthpiece And Ligature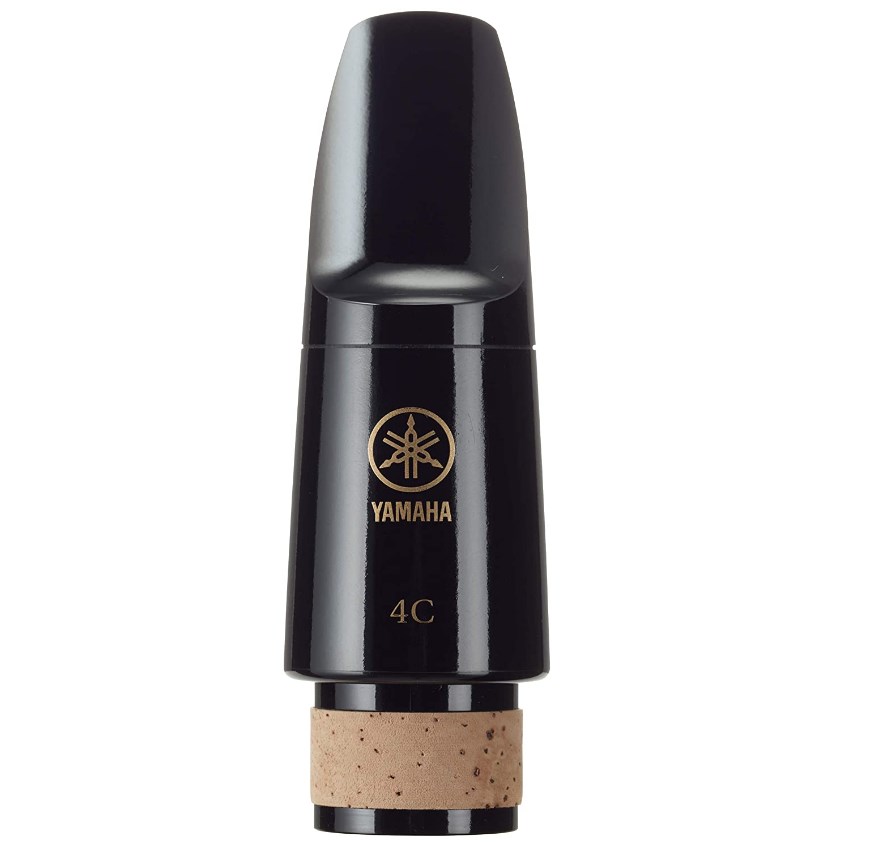 If you can't wait to get a full instrument before you start learning the basics, get an alto clarinet mouthpiece and ligature. You'll need a different one from what you use on your B flat clarinet due to the size difference. Getting a mouthpiece now will give you the chance to experiment and see how you have to form your embouchure for the bigger clarinet. Once you do get to try altos, you'll have a good idea of how to make a sound.
A good mouthpiece and ligature don't have to be expensive, and you can keep it in your clarinet case. When you're ready to buy an alto clarinet, you can use your mouthpiece to help compare models.
Review Your Budget
Now, you're ready to start looking at alto clarinets, but you should have a budget in mind. Your budget should be realistic based on your current playing ability and future goals. For example, a current or future music major can justify spending more on an alto than a beginner. If you plan to play the alto clarinet a lot, spending more now can be worth the investment.
When budgeting, give yourself room to try a few models. But don't force yourself to go into debt just to purchase an instrument. A good sales rep will work with you so that you can try instruments that you can afford.
Look At The Used Market
Once you have an idea of what you can spend on an alto clarinet, you have to decide if you want a new or used instrument. A new clarinet can be great for many people because you know it will be in good condition. However, shopping for a used model can help you either save money or get a better model for the same amount. I've bought used instruments, and they've been great.
Before you buy a used one though, make sure it's in playable condition. Otherwise, you may need to spend hundreds or thousands to repair it.
Compare A Few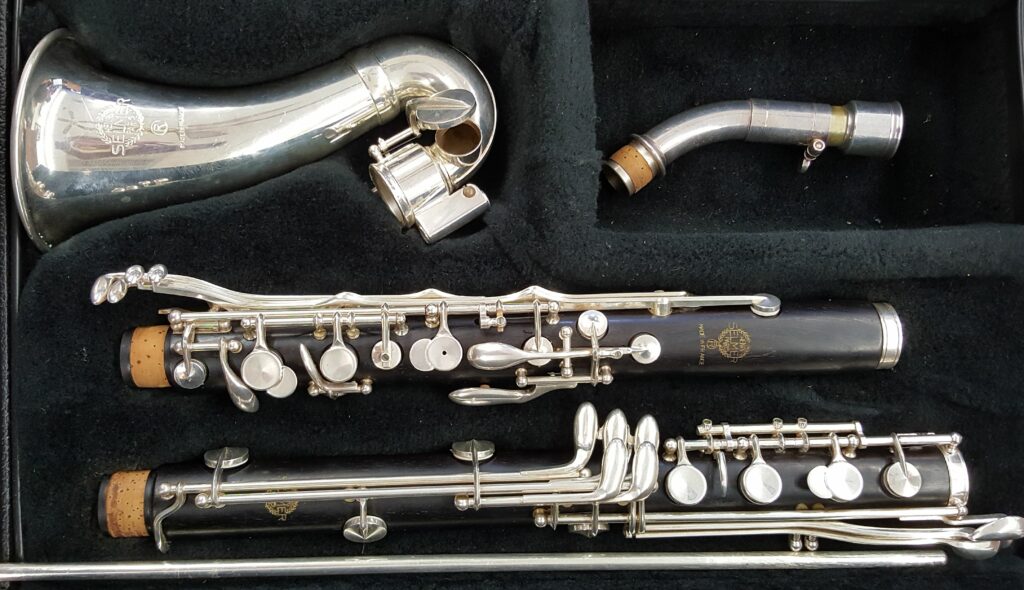 Whether you decide to look at used or new alto clarinets, you should compare at least two or three of them. You need to make sure you get the best instrument for you, and comparing different models is the best way to do that.
Sure, the first clarinet you try could be a perfect fit. But you'll never know for sure unless you try instruments that aren't meant to be. Testing the instruments to make sure they sound and feel good is crucial for a beginner and advanced player.
If possible, try a couple of alto clarinets side by side. You can play the same excerpts back to back to see which sounds better or has a smoother mechanism.
Listen And Play
As you try alto clarinets, play them and listen to yourself. You can listen as you play, and you can record yourself then listen back to hear some of the nuances you might have missed. Listening to another person play the alto either in person or on a recording can also help. You can determine if you like how the instrument sounds to you overall, rather than just when you play it.
As you play and listen, you should also verify that the alto clarinet is in tune. If not, you won't be able to play it in a group, so it will be a waste of money.
Ask For Help
Shopping for a new instrument can be difficult, particularly when you haven't played it very much. If you know a clarinet player, have them go with you to try different instruments. They can give their thoughts on how the alto sounds, and that may help you decide between two when they sound similar. You can also ask them to play the alto clarinet so that you can listen.
While you can get help from a music store sales rep, they might have a bias and try to sell you an instrument that isn't perfect. But a friend or teacher won't have that influence, so they can be honest.
The Best Alto Clarinets
Are you ready to go alto clarinet shopping? You have your budget, you have a friend willing to go with you, and you can't wait to start testings instruments.
But first, make sure you try some of the best alto clarinets on the market. That way, you can make sure you're happy with your new instrument and that you'll want to play it for years to come.
Don't forget to try some of the models as you determine how to find the best alto clarinet for you.
Leblanc Model 7165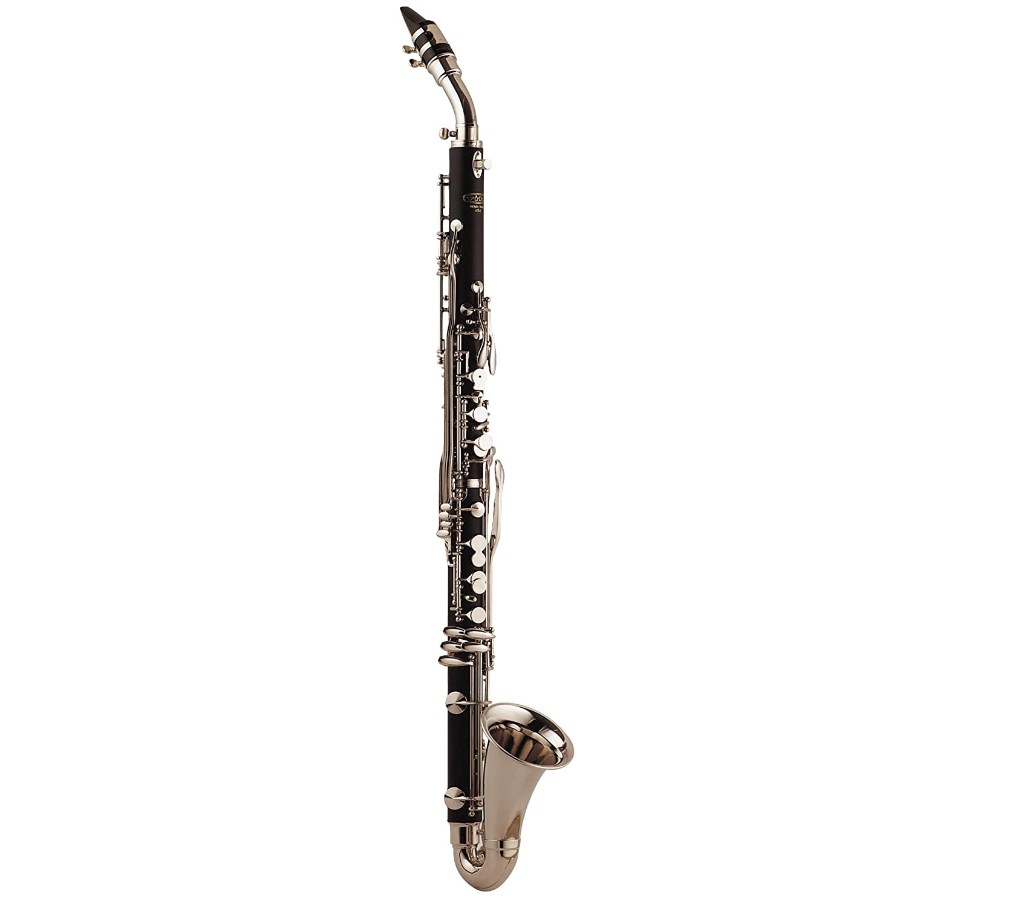 If you're on a budget or want an amazing alto clarinet for a beginner, consider the Leblanc Model 7165. It uses ABS plastic resin instead of wood, so it's great for playing outdoors. The plastic costs much less than wood, so you can still get a good quality alto clarinet for a decent price. While it's not cheap per se, you don't need to spend nearly as much as on some models.
This alto has nickel-plated keys, and it can play down to a written low E flat. The plastic looks like wood, and the metal neck and bell are durable and help you get a nice sound. It's a great choice for students and anyone who needs a good instrument for playing in different weather conditions. Whether you want to join a marching band or play solo outside, the Leblanc alto is perfect.
Pros
Affordable
Durable
Looks and sounds good
Cons
Buffet Crampon Prestige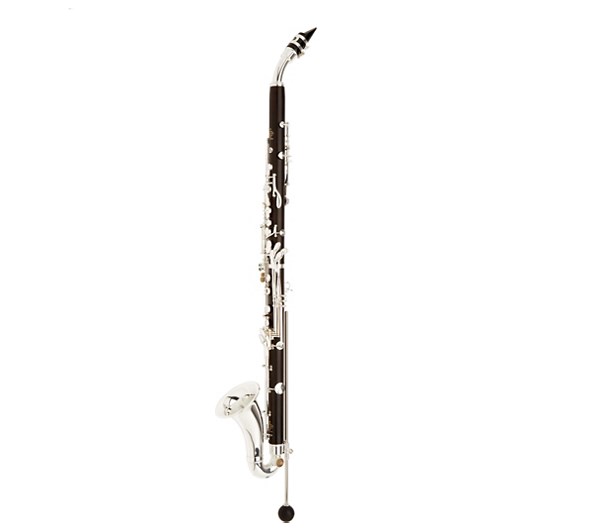 On the other end of the alto clarinet spectrum, there's the Buffet Crampon Prestige. This model is more suitable for professionals and advanced players thanks to the grenadilla wood. It also has undercut tone holes that help provide a focused and solid tone. The silver-plated keys look and feel good, so you can play this instrument easily.
There's also a double octave key and a high B flat key, so you can play in the upper range of the instrument. You get everything you need to play and protect the alto clarinet except for a good reed. While this instrument is more expensive than others, it offers unique features. If you plan to play the alto for decades, investing in the Prestige now will pay off later.
Pros
Great features
Fantastic design
Professional level
Cons
Selmer Paris Model 22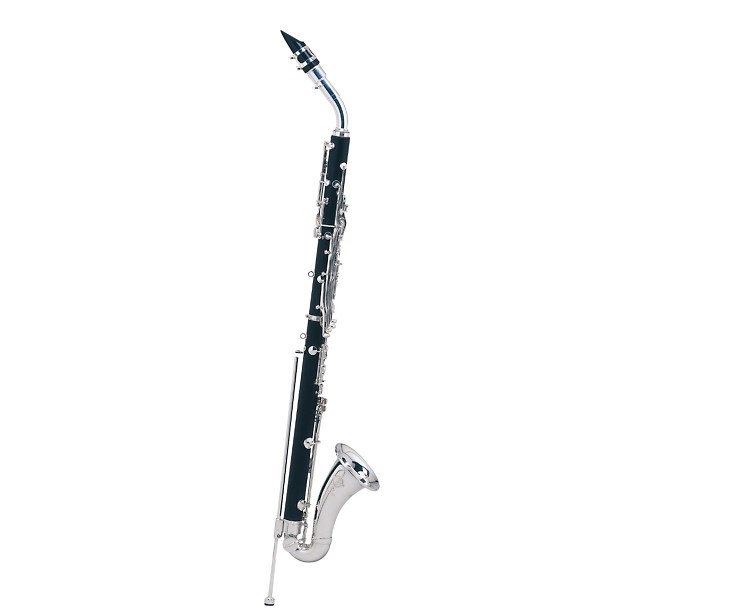 The Selmer Paris Model 22 is another great alto clarinet. It has all of the qualities you can expect from Selmer instruments, such as easy project, an in-tune scale, and fantastic tone. This model comes with a two-piece grenadilla wood body, so it's easy to assemble and disassemble. The keys, bell, and neck are all silver plated, which helps add warmth to the sound.
You can play down to a low E flat on this clarinet, and it works great in a variety of bands and ensembles. Selmer's alto clarinet is perfect for professionals and other advanced players. It's one of the more expensive models on the market, but it's worth the cost. The features and sound are what professionals and advancing students need.
Pros
Great range
Sounds amazing
Perfect for professionals
Cons
Yamaha YCL-631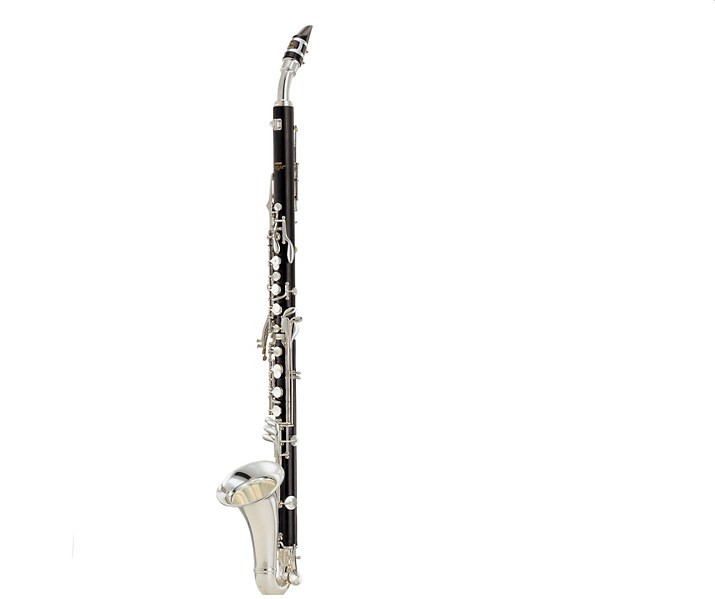 If you're looking for a more advanced model that doesn't cost too much, consider the Yamaha YCL-631. The alto clarinet can play down to low E flat, and it has a floor peg to help support the instrument. You get a two-piece grenadilla wood body with silver-plated keys, and the bell and neck also use silver plating. This model comes with a mouthpiece and ligature, so you don't need to spend more on those accessories.
Yamaha puts this instrument in a sturdy custom case and case bag, so you can easily store and transport the alto. That way, you can play it alone or in rehearsals with other musicians. Like other instruments from Yamaha, this one has a five-year warranty. If something happens after you buy the instrument, the company will help you fix it.
Pros
Great design
Not too expensive
Comes with accessories
Cons
FAQs
Question: What is the difference between the alto and bass clarinet?
Answer: The most significant difference between an alto and bass clarinet is the size, and therefore the pitch. An alto clarinet is in the key of E flat, while the bass clarinet is in the key of B flat.
Bass clarinets are also much more common than altos. You can find a bass clarinet in many concert band pieces as well as some orchestra works. However, alto clarinets are usually only in clarinet choirs and some older marching band pieces.
Question: How does an alto clarinet differ from a basset horn?
Answer: A basset horn is another rare member of the clarinet family, and it's similar to the alto clarinet. However, the basset horn plays in the key of F, so it's slightly smaller than an alto.
Basset horns are more of a historical instrument, and Mozart wrote some amazing solos for it. If you want to play more modern music though, the alto clarinet is a better choice.
Question: How common is the alto clarinet?
Answer: The alto clarinet is probably the rarest member of the clarinet in common use. I've only seen and heard it in clarinet ensembles, but you might find it in the occasional concert band piece.
Still, it's not nearly as common as the B flat, bass, or even E flat clarinet (which plays an octave higher than the alto). But it can be worth learning if you want to play in a clarinet choir.
Question: How much does a good alto clarinet cost?
Answer: Alto clarinets can cost anywhere from around $2,000 to $15,000 or so. You can find altos for a little less if you wait for a used model to come on the market.
If you want a model with more professional features, you should plan to spend closer to that $15,000 range. That way, you can get a wood instrument, and you can use it for years.
Question: How do you switch from B flat to alto clarinet?
Answer: You can use a lot of your clarinet foundations to switch between the B flat and alto clarinets. The fingerings are all the same, and both instruments read the same written music.
When it comes to switching permanently to the alto, consider that choice carefully. Odds are, you'll need to play another clarinet, either the B flat or bass, if you want to play in bands.
Question: Can a beginner play the alto clarinet?
Answer: A beginner might be able to get a sound on the alto clarinet, but the B flat instrument is a better place to start. B flat clarinets are more affordable, and there's more music available. Once you learn the basics on the B flat clarinet, you can start learning the alto.
Final Note On How To Find The Best Alto Clarinet
Determining how to find the best alto clarinet can mean the difference between loving the instrument and making jokes about it. If you can play B flat clarinet, learning the alto is a great way to diversify your skills.
I'd recommend the Leblanc Model 7165 because it's affordable and durable. But you should try the other models as well so that you can choose the instrument that's right for you. Then, you'll be able to grow as a clarinetist and musician. And that's something to look forward to.