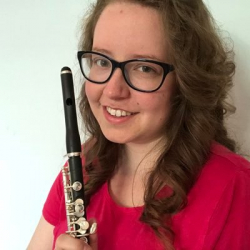 Latest posts by Hannah Haefele
(see all)
When you look at the brass section, you'll find the trumpet, French horn, trombone, euphonium, and tuba. But what if you want to play historic music? Knowing how to find the best alto horns is just as important.
You can use an alto horn in band music from the 19th century. But there are also solos you can play on the instrument. Even though it's not the most popular, give it a chance.
What Is An Alto Horn?
The alto horn is a member of the brass family, and it plays the middle range of notes, similar to a French horn. During the 19th century, alto horns were common in marching bands and brass bands. However, they fell out of favor once woodwinds became more common in bands. The French horn blended better with woodwinds, and the alto horn became primarily a member of marching bands.
Now, the alto horn isn't in most marching bands, which use the mellophone instead. Still, it can be fun to play the alto horn, whether as a beginner or as a professional looking to learn another instrument.
How To Find The Best Alto Horns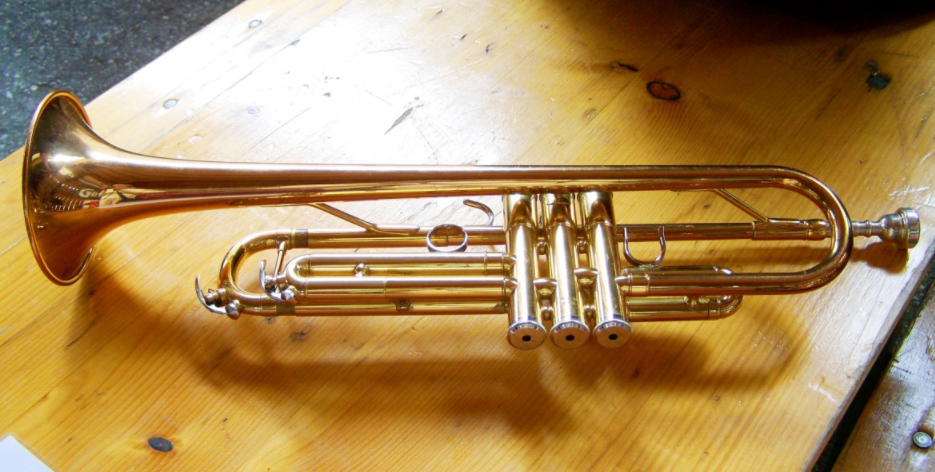 If you want to eventually learn to play the French horn but want something easy to start on, the alto horn is for you. Both instruments are similar in size and range, but the alto horn is better for new players. The alto horn doesn't have the complex, long tubing that you find on a French horn. You can use the alto horn to learn to read music and to nail down the basics of a brass embouchure.
But before you rush to get an alto horn, you need to know how to find a good one.
Play Another Brass Instrument
While the alto horn is beginner-friendly, it's not the most common. That means your chances of borrowing or renting one are very slim if that's even an option. As a beginner, you may want to start on the trumpet, which is typically available to rent from a music store. You won't have to commit to buying the instrument in case you find it's not for you.
But the trumpet has the same written range as the alto horn. Learning the trumpet will give you more chances to play in groups, and you can switch to the alto horn soon after if you like playing brass.
Set Your Budget
As you start learning brass instruments, you should consider your budget for the alto horn. Fortunately, they aren't super expensive, like tubas. But they aren't that cheap either. A good alto horn will cost you anywhere from $1,000 to $5,000, depending on the model. Your budget can help narrow your search for the best alto horns, and you can consider your playing level with your budget.
That way, you'll be able to find a horn that will work with you for a while. If you don't have enough money for a good alto now, keep saving so that you can avoid the off-brand models that aren't of good quality.
Get A Good Mouthpiece
Many brass instruments use the same basic embouchure. You need to put your lips to a mouthpiece and buzz your lips to make a sound, which is yet another reason to learn the trumpet first. But the trumpet and alto horn embouchures are slightly different. The alto horn mouthpiece is a bit bigger, so consider buying one to help adapt to the change before you buy a new instrument.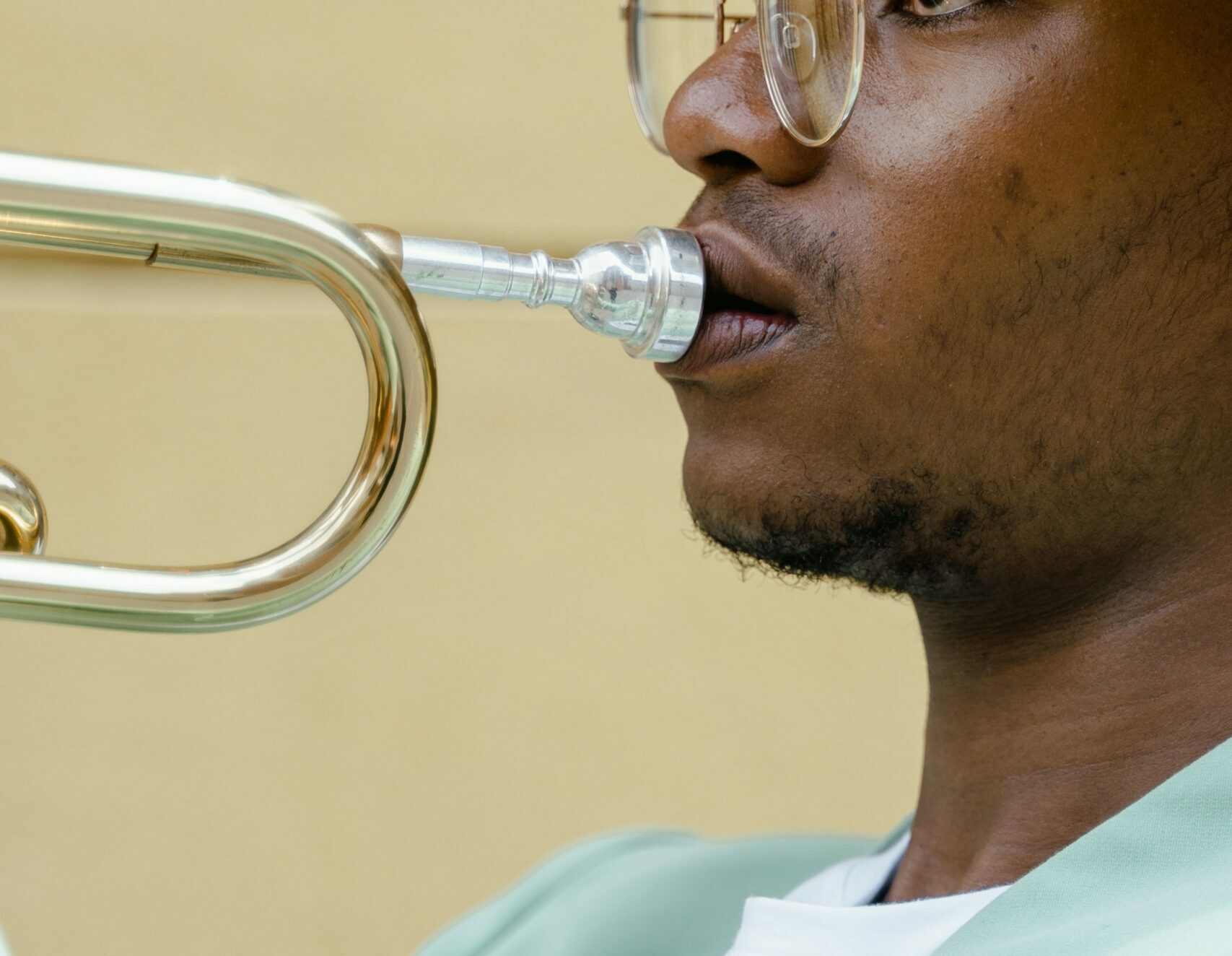 When you're ready to buy an alto, you can use that mouthpiece to test models and to help make a sound on the horn you buy. If you don't want to have to learn the embouchure as you try altos, buying a mouthpiece now can make things a lot easier.
Decide Between New And Used
The alto horn isn't a common instrument, but it's also not so rare that you can't find it anywhere. Because of that, you should think about if you want to buy a new or used horn. New alto horns are going to be in great condition, so you can play them out of the box. However, you won't usually be able to negotiate on the pricing of new models.
If you want to save money, buying a used alto horn can be the best choice you'll make. But you might get an instrument that needs expensive repairs either now or within the next few months, which could negate what you save on the initial price.
Shop Around
One vital step in how to find the best alto horns is to try as many as you can. Trying multiple alto horns will help you find the best horn for you and your playing style.
You can also test out horns and eliminate models that you don't like or that are hard for you to play. The trial process can be very personal, so you can't always go with expert recommendations. Give yourself a chance to try as many alto horns in your budget as possible. Compare the features, sound, and comfort of each model to help choose which is best for you.
Record Yourself
If you can't try a ton of horns back to back, you should record yourself playing each one. Recording means you can listen back to your playing to decide which horn you like more.
Consider writing down other notes about the instrument's playability and feel. Keep those notes for after you try a few models so that you can better compare them. When recording and taking notes, use the same device so that the microphone doesn't affect what you hear. And consider creating categories for your written notes so that you don't forget anything important.
Check The Tuning
When testing the best alto horns, you should make sure they're in tune. Use a tuner to verify that the pitch is correct throughout the range. If the tuning is off, you can adjust the slides until they are in tune. But if you still don't have great intonation, you shouldn't spend more time on that instrument.
Focus more on other models or try another instrument with the same model number. That first alto horn may have been a lemon, so it's worth comparing two from the same instrument series.
Listen And Learn
Once you have all of your recordings and know the instruments are in tune, listen back. Look at any notes you wrote down about how it felt to play the alto or how it sounded live. Sometimes, listening to recordings can be a great way to decide between two alto horns you like equally. You might notice nuances that you don't hear when you first play the instrument.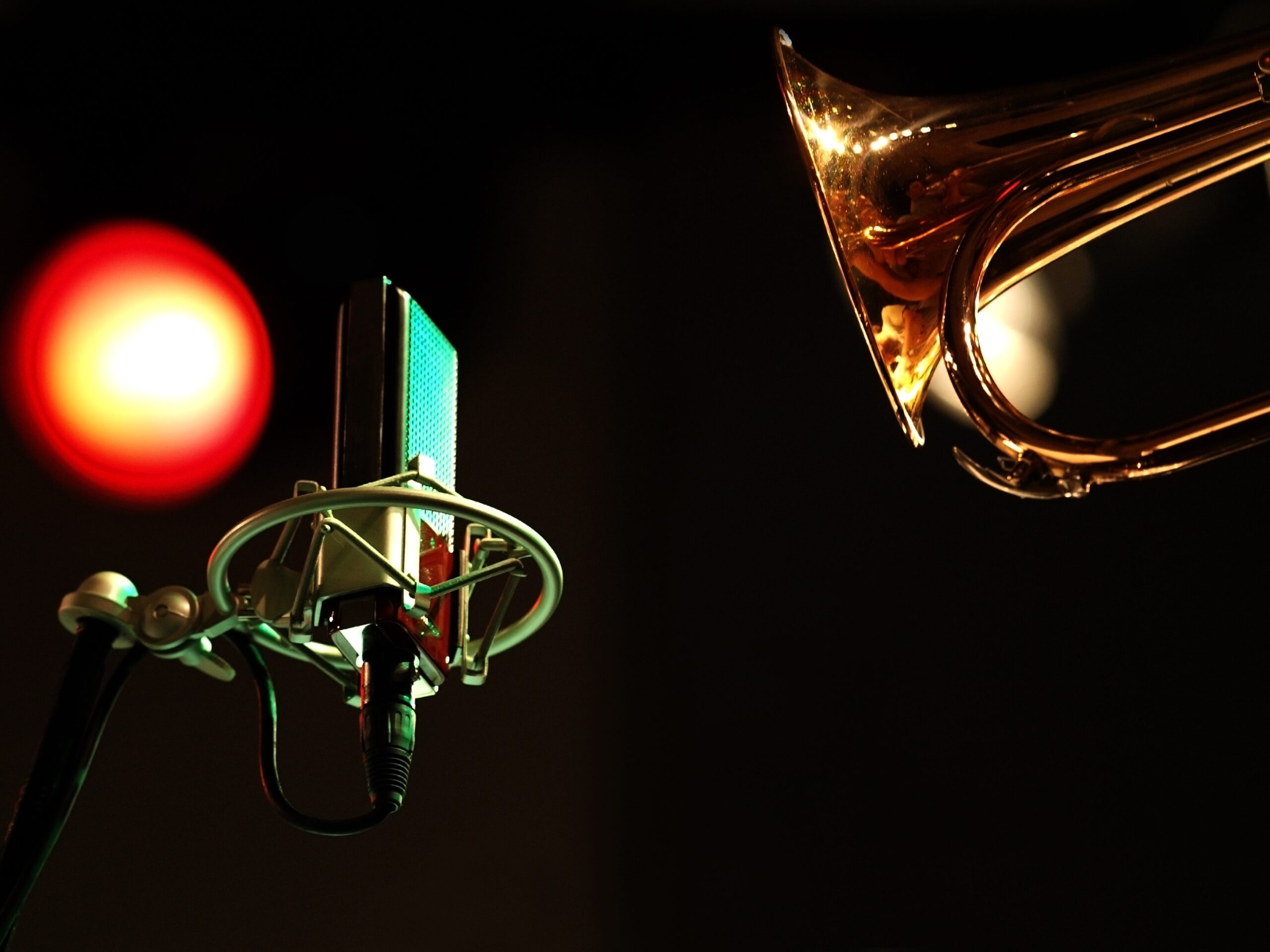 If you can't decide which you like the best, have someone else listen to you. They might hear things you don't, and while it's still your choice, they might recommend one model over another.
Talk It Out
Knowing how to find the best alto horns is great, but you might not be able to narrow it down to one model. In that case, you may want to talk about the altos with someone else. Whether you have a private brass teacher or want to talk to a family member, talking is great. You can use the chat to explain how each instrument feels and sounds, and you can get their opinion.
Sometimes, talking about the situation may be enough to help you choose the right alto horn for you. Then, you won't have to keep searching.
Be Patient
The alto horn isn't as common today as it once was, but it's also not as rare as some instruments. You might luck out and find your perfect alto during the first set of trials. However, you might also need to try more and more horns for a few months. Patience is key to finding the best alto horns while also avoiding buyer's remorse.
Don't rush yourself into purchasing an alto horn, even if you think it's right. Take more time to test the instrument so that you can make sure you like it.
The Best Alto Horns
As you start your journey to find the best alto horns, you should start with some reputable brands. Unfortunately, there are quite a few bad alto horns, especially if you search for them online. If you've played another instrument, you might already know the best brands. But you may still want to learn about the best models from those brands.
Here are some of the best alto horns available at a variety of price points.
Eastman EAH301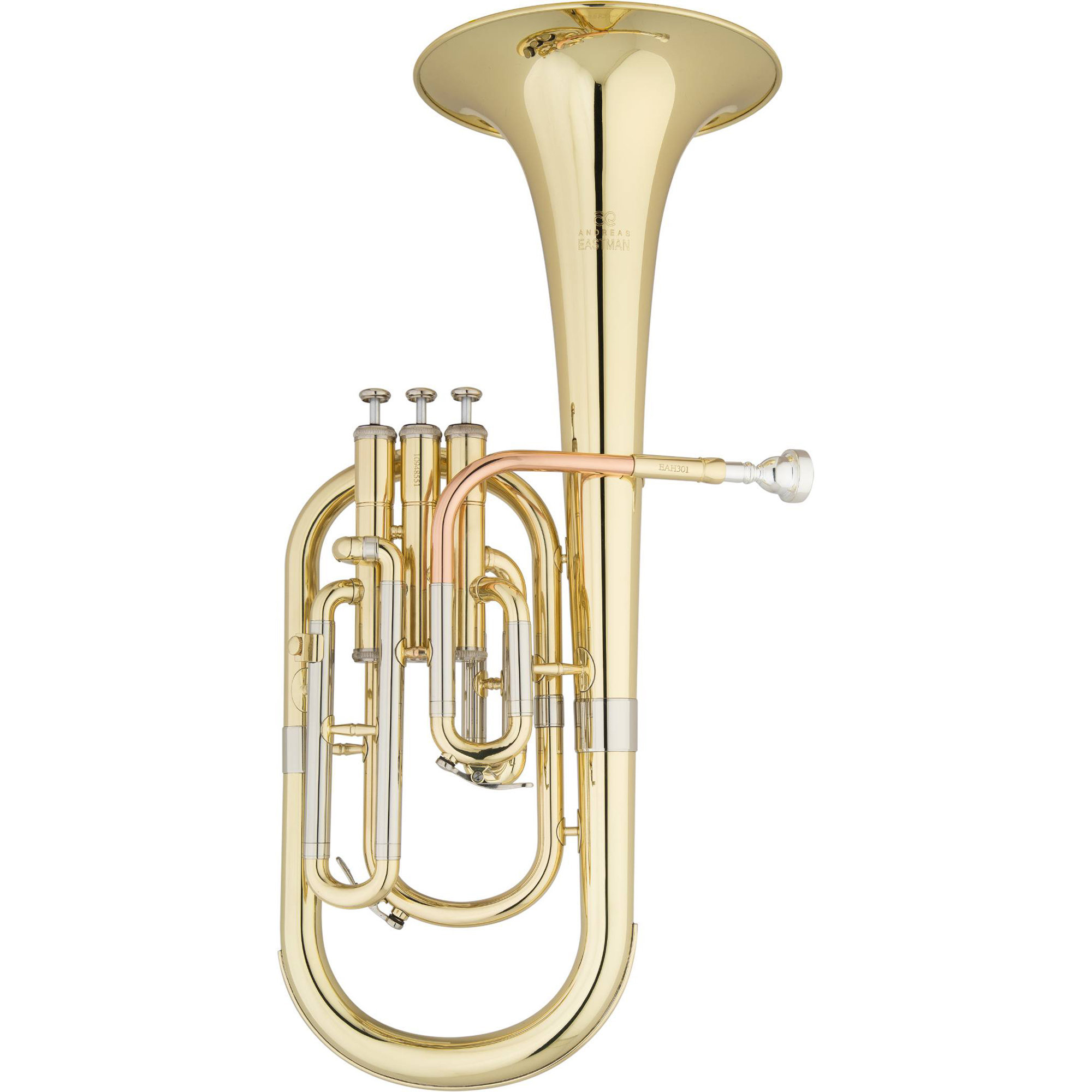 The Eastman EAH301 is a yellow brass horn with a rose brass lead pipe and three piston valves. Its bell points upright, so it looks like a small tuba or euphonium, and it's in the key of E flat. You'll get a mouthpiece and case with the instrument, so you have what you need to start playing. There's also a spit valve that makes it easy to remove excess moisture.
While Eastman isn't the most popular instrument brand, it does make an affordable option. If you don't want to play another instrument first, you can start with the EAH301 and upgrade later.
Pros
Good for beginners

Affordable

Decent sound
Cons
Only available for preorders
Jupiter JAH700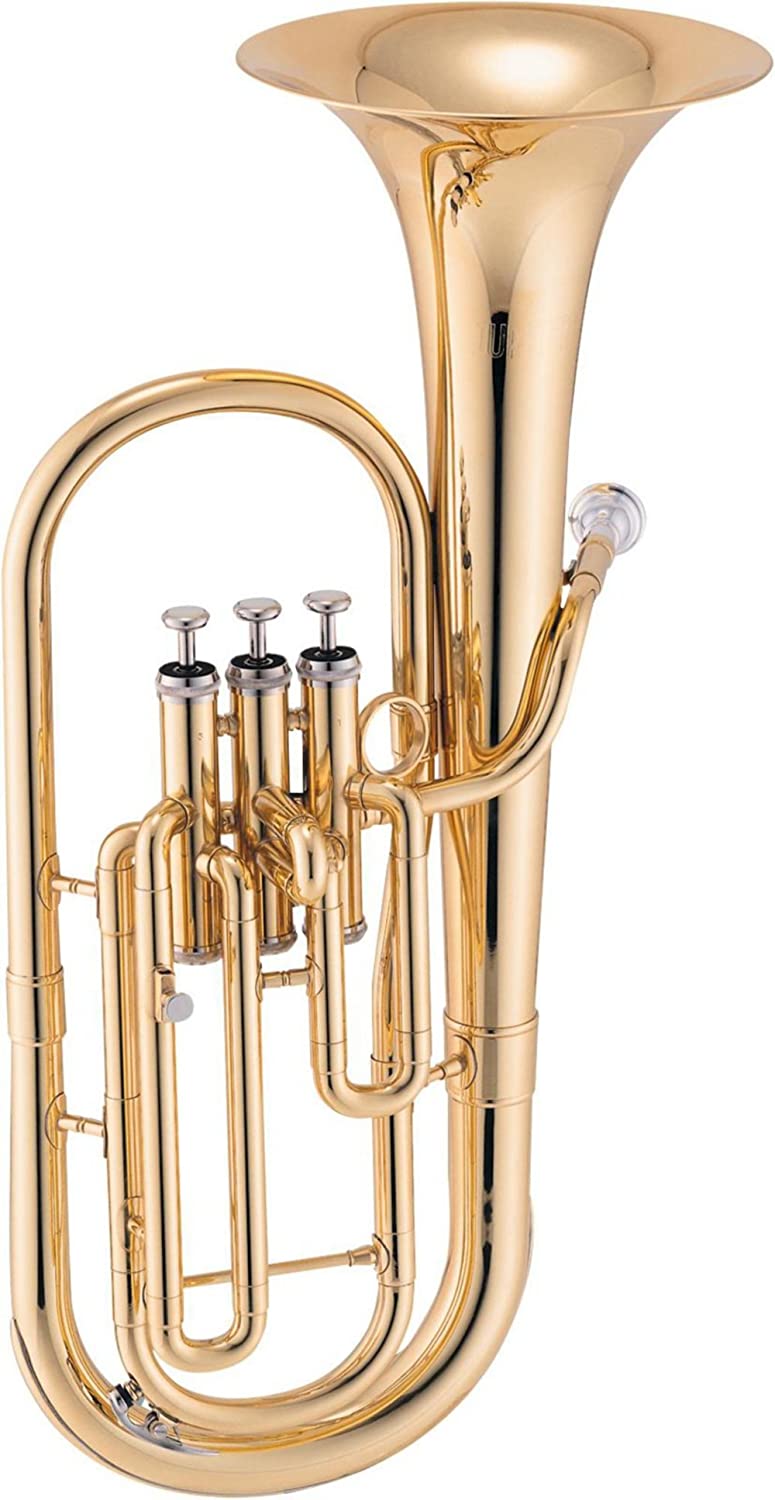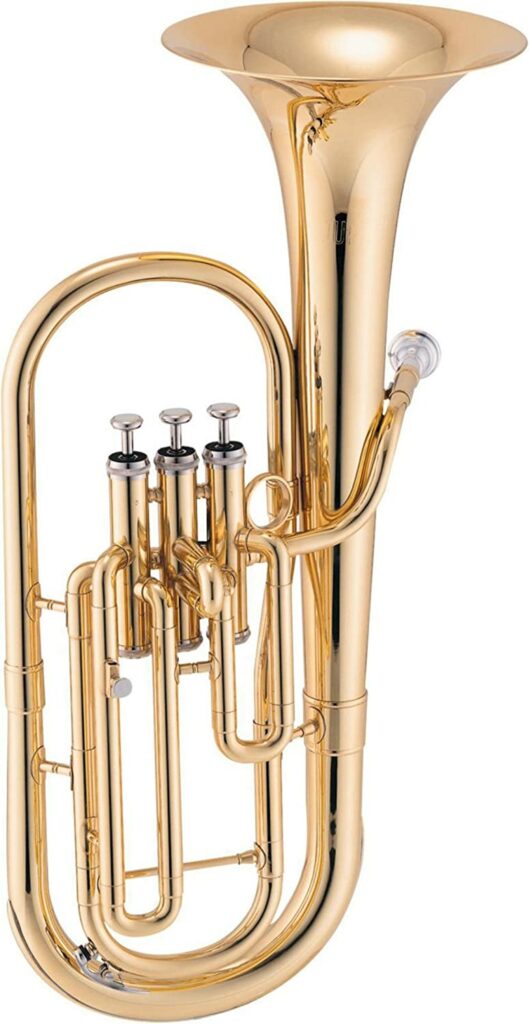 Up next, there's the Jupiter JAH700, which features a rose brass lacquer that makes it look and sound great. Students can get a lot out of this instrument, and it's durable enough to handle what many beginners will throw at it.
Like other Jupiter instruments, this model is reliable, so you can play it for quite a while. The horn has three piston valves and a spit valve, which makes it easy to play and keeps condensation from building up. While it's ideal for students, advancing players can continue to play this model. It's not too expensive, so it's fantastic for musicians of all levels who have a small budget.
Pros
Great design

Durable

Easy to play
Cons
Some marching bands may not accept the rose brass appearance
Jupiter 456S
Jupiter also makes the 456S model, which is a silver-plated alto horn in the key of E flat. Under the silver is a brass body, and the combination of materials creates a brilliant tone. The alto horn is easy to play with, and there are stainless steel piston valves that help with the technical side. That way, you can play both slow and fast pieces.
You get this horn in a lightweight case, so you can transport it safely. This model is fantastic for students, and it can fit in with a variety of brass ensembles.
Pros
Versatile

Fun to play

Great for students
Cons
Yamaha YAH-203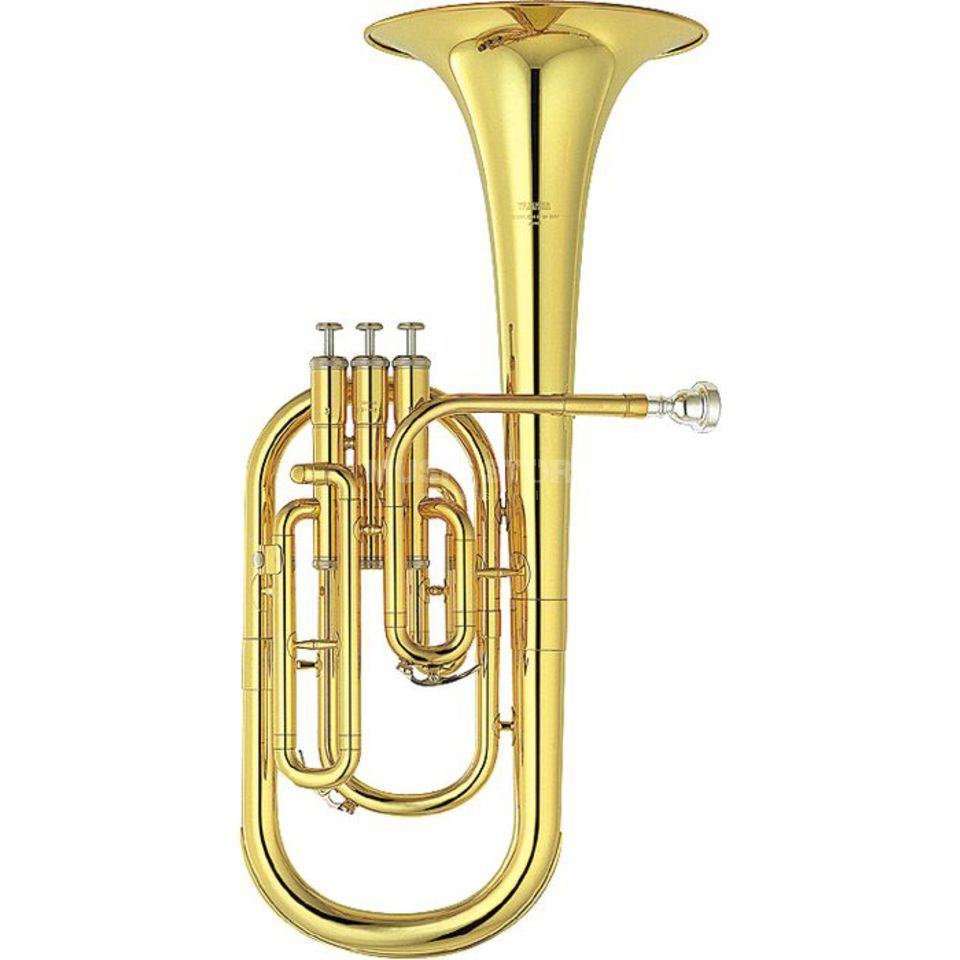 The next alto horn to try is the Yamaha YAH-203. It's another silver-plated option, and it's perfect for advancing alto horn players who are ready for an upgrade. Intonation is steady and reliable, so you can play this alto in a band. And the response is quick and great for playing a variety of tempos and styles.
Yamaha uses pressure to form the tubes so that they're even and air can flow smoothly. They also use hand-lapping to finish the valves so that air can't escape through them.
Pros
Fantastic construction

Easy to play

Versatile
Cons
Yamaha YAH-803S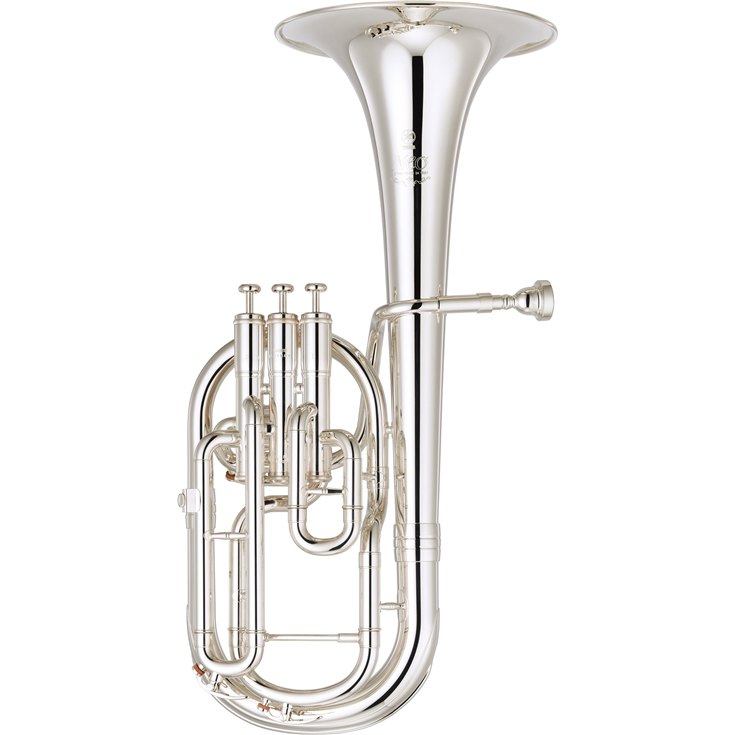 Should you reach the professional level as an alto horn player, give the Yamaha YAH-803S a try. The horn gets an excellent sound and is easy to project because of a heavy design valve casing.
Yamaha designed it with professional musician Sheona White to make sure the features are perfect for many players. When you're ready to upgrade to a professional alto, you can know that it will provide the sound you want.
The silver plating helps make the sound brilliant without being too bright. And the brass body underneath makes the instrument easy to play.
Pros
For professionals

Good sound

Unique design
Cons
FAQs About How To Find The Best Alto Horns
Question: Why should you play the alto horn?
Answer: Because the alto horn isn't a common member of the modern orchestra or concert band, it can be easy to overlook the instrument. But it can be a great way to start learning brass instruments because it's relatively easy to play.

You can keep playing the alto horn as you advance and provide support to the trumpet and tuba in a brass band. Or you can use your skills to switch to the French horn, which is more common but shares the same written range as the alto.
Question: What's the difference between the alto and tenor horn?
Answer: The main difference between the alto and tenor horn is the terminology. Americans call the instrument an alto horn, while British people call the same instrument a tenor.
Question: What is the alto horn range?
Answer: The alto horn's written range is from the F sharp below middle C to the C just above the treble clef staff. Because it's in the key of E flat, the pitches all sound a sixth lower than written.

That makes the lowest sounding pitch an A just over an octave below middle C. Its highest sounding pitch is the E flat near the top of the treble clef.
Question: Who invented the alto horn?
Answer: Adolphe Sax, the same person behind the saxophone family, invented the alto horn. Sax developed a family of saxotromba instruments, which included the alto horn as well as the slightly more common baritone horn in B flat.

Learning the alto horn can be a great stepping stone to the baritone. That way, you don't have to hold the bigger, heavier horn as a beginner.
Question: Are there solos for the alto horn?
Answer: While the alto horn was most popular as a part of brass bands and similar groups, you can play solos on it. The composer Paul Hindemith wrote a sonata for every instrument, and the alto horn was no exception.

Composers Phillip Sparke and Derek Bourgeois have each written multiple solos for the alto horn to play with piano or brass band. While they both used the term "tenor horn," you can play them on the alto.
Final Note On How To Find The Best Alto Horns
Whether you want an easy alternative to the French horn, or to play in historical brass bands, consider the alto horn. But you should know how to find the best alto horns so that you can make learning the instrument easier.
Both Jupiter horns are fantastic for beginners, and the Yamahas make for good upgrades. Give them all a try to see which horn you like the best.