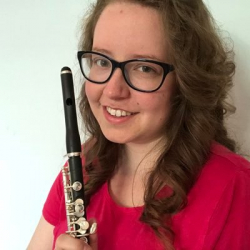 Latest posts by Hannah Haefele
(see all)
You just got your first oboe and can't wait to learn, but you don't know where to start. I know you want to learn now, but be patient and look for the best oboe sheet music to learn with.
Then, you'll have music that can guide you in the right direction. Soon enough, you'll be able to play all of the oboe sheet music you can find.
The Best Oboe Sheet Music To Learn With
When you want to learn how to play the oboe, you will need a good instrument and some accessories. However, you should also get some of the best oboe sheet music to learn with.
Then, you'll have the guidance you need to learn the basics and progress to an intermediate or advanced level. But you can find a lot of oboe sheet music, so where do you start?
Fortunately, some oboe sheet music is better to learn with, whether you're a beginner or have some oboe experience.
Rubank Elementary Method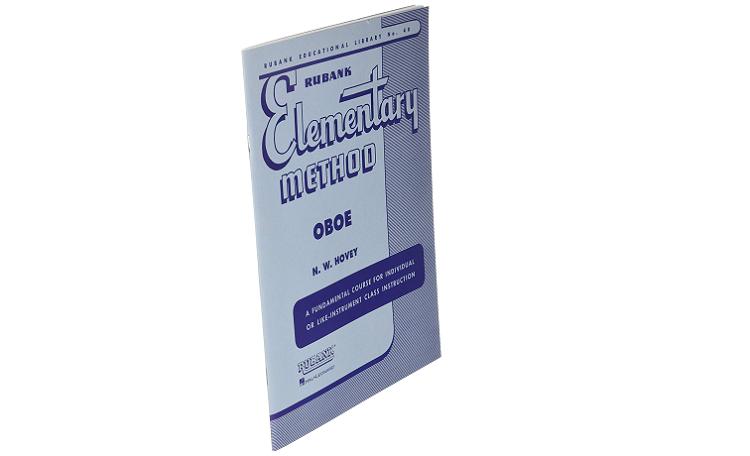 The Rubank series has books of all levels for most band and orchestra instruments, and the oboe is no exception. As a beginner, you should get the Rubank Elementary Method.
It takes you from the very beginning of learning to play the oboe. You can learn how to read music, so you don't have to have played an instrument before.
By the end of the book, you'll have a good grasp of the fundamentals. Unfortunately, it can go a little fast for some students, but other students may find the book boring.
Pros
Affordable
Good progression of lessons
Teaches music theory
Cons
Rubank Intermediate Method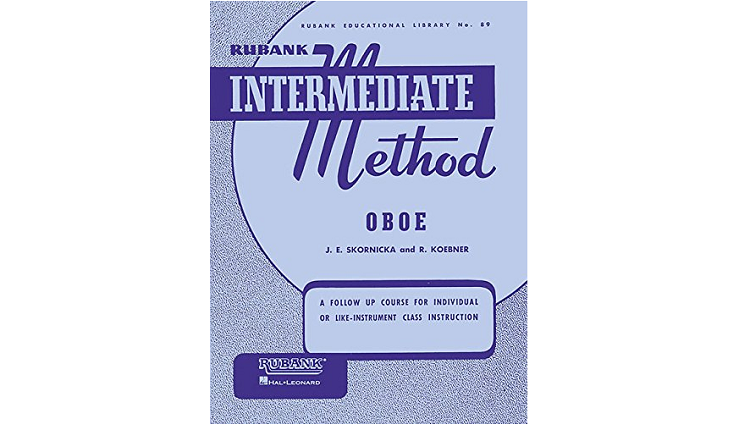 Once you finish the beginner book, you can move on to the Rubank Intermediate Method. This book starts right where the prior book leaves off, so you won't miss any important concepts.
If you've played from a different beginner book, this is also a great option. You can learn new things and improve your oboe playing, and this book can prepare you for a lot of different advanced methods.
Like the other Rubank books, this one follows a smooth progression when introducing new things. It's also pretty affordable, so you don't need to pay a ton to continue your studies.
Pros
Easy to use
Affordable
Great for players with some experience
Cons
Rubank Advanced Method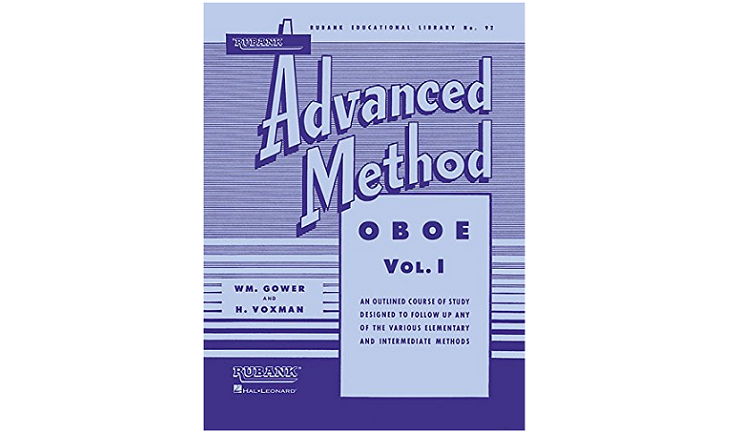 Do you have even more experience playing the oboe? Consider using the Rubank Advanced Method to keep learning and improving on the instrument.
This book comes in two volumes, and each volume has the same setup. You can learn scales, arpeggios, and other musical techniques to prepare for your next big oboe solo.
Volume I covers a few keys, and Volume II covers a few other keys. The books group the keys into different units, so you can focus on different concepts while reinforcing the same key.
Pros
Great structure
Useful for advanced and professional players
Affordable
Cons
You need to buy two books
Standard of Excellence Book 1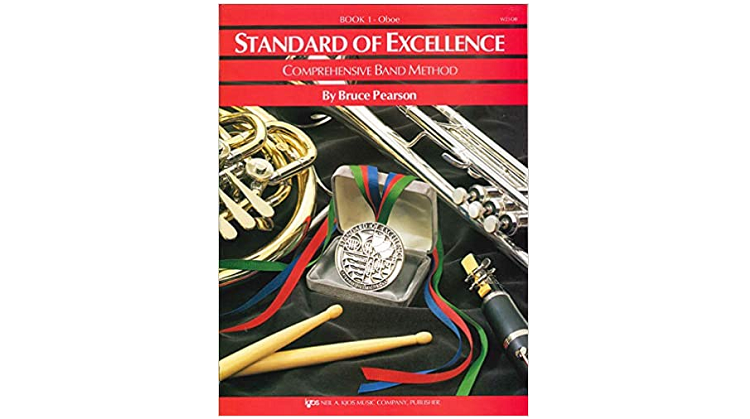 If you're learning to play the oboe in a school band, consider getting Standard of Excellence Book 1. This book works well for solo study, but it really shines in a full ensemble.
There are different exercises and pieces that the entire band can play together. You still get to learn the different fingerings and how to read oboe music.
However, you don't have to play by yourself. If you aren't in a band, you can play the exercises with a teacher or another oboe player to get that group experience.
Pros
Great for group learning
Fun exercises
Easy to read
Cons
Not the best for individual studies
Standard of Excellence Book 2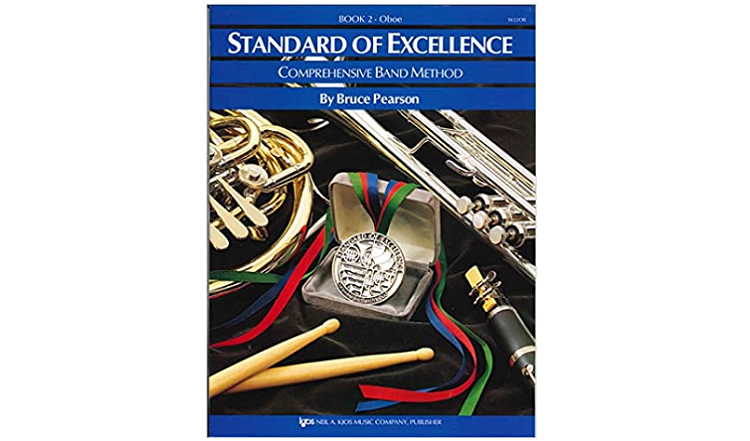 Like the Rubank series, the Standard of Excellence has a Book 2 that you can use to keep learning the oboe. It works well in a band setting, but you can make use of it on your own.
This book builds on the skills you learn with the first book, so it's nice if you want to progress with the same series. You can even move to the third book after finish this one, but you might prefer to use books specific to the oboe at that point.
Still, the Standard of Excellence books are great for a lot of oboe players. They're also useful for music education majors who need to learn various instruments that they may need to teach one day.
Pros
Progressive series
Easy to read
Good for groups
Cons
Not great for solo learners
Vade Mecum of the Oboist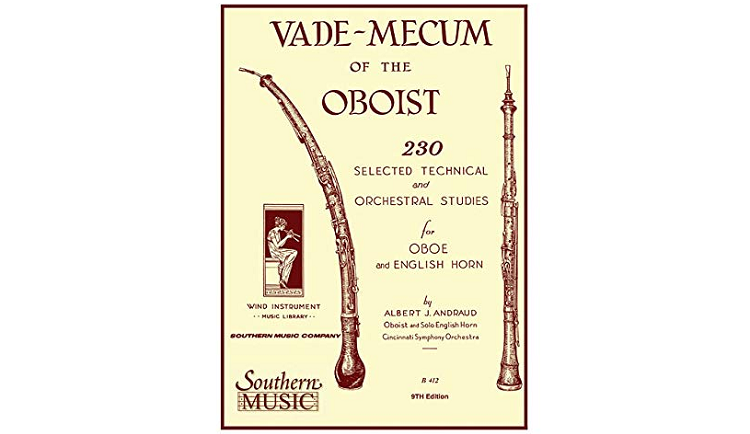 Vade Mecum of the Oboist is an excellent book for advanced and professional musicians. It includes a lot of studies and pieces from different composers, so you don't have to search for them individually.
The book includes studies by Ferling and Barret. Pieces in the book are by Bozza and J.S. Bach. Meanwhile, there's a section of orchestral studies from pieces by multiple composers.
Now, you will need to pay a bit more for this book than some other collections of oboe sheet music. However, it's worth the cost because of everything that comes inside.
Pros
Comprehensive
Great for advanced players
Easy to use
Cons
Barret Oboe Method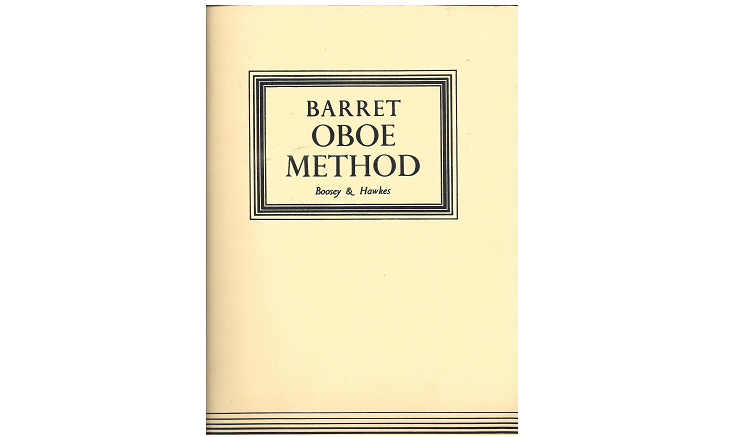 If you want a method book just for the oboe, you should get the Barret Oboe Method. This book has over 200 pages worth of music and written instructions to help you practice.
You get a lot of music that you can learn and revisit later on when you need to refresh your memory of certain concepts. It's an excellent choice for serious students, teachers, and professional performers.
Whether you've played the oboe for a few years or a few decades, the book contains some of the best oboe sheet music to learn with. And you can keep learning from the book for a long time.
Pros
Great for advanced players
A lot of great music
Will last a long time
Cons
Bozza 18 Etudes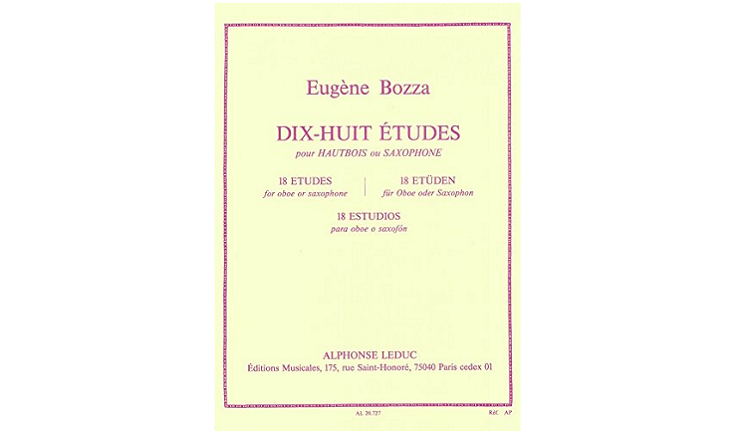 Eugene Bozza was a French composer who wrote music for a lot of different instruments. HIs 18 Etudes for Oboe or Saxophone can help you learn how to play at different speeds and evoke various moods.
The etudes cover slow and fast tempos, so you can prepare for any type of piece you may play as a soloist or in an ensemble. An etude book is also a good introduction to playing longer works.
While the Rubank and Standard of Excellence books have useful exercises, they're all pretty short. You can use the Bozza etudes to start building some stamina when playing.
Pros
Great for advancing students
Multiple pieces in one
French style
Cons
Ferling 48 Famous Studies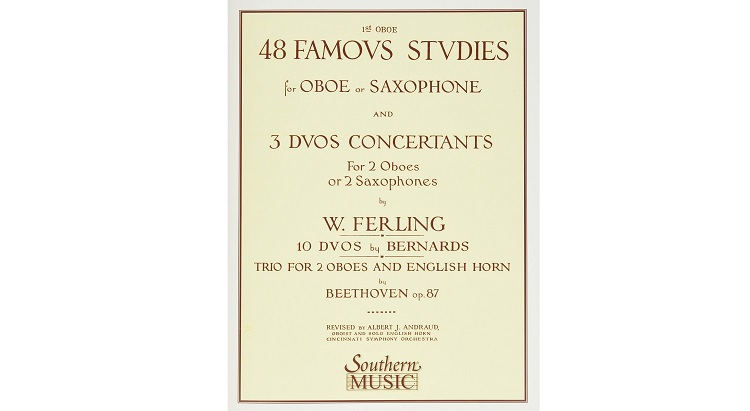 Franz Ferling wrote 48 Famous Studies, and you can play them on the oboe or the saxophone. The etudes cover a lot of different concepts, so you can vary your practice and learn all of the etudes.
This book in particular, also includes three duets that you can play on two oboes or two saxophones. If you can transpose the music, you can even play one part on the oboe and the other on a saxophone.
There's also a trio for two oboes and one English horn that Beethoven wrote. It's a great way to incorporate both etudes and chamber works into your practice routine.
Pros
Variety of music
Has an English horn part
Easy to use
Cons
Taffanel and Gaubert 17 Daily Exercises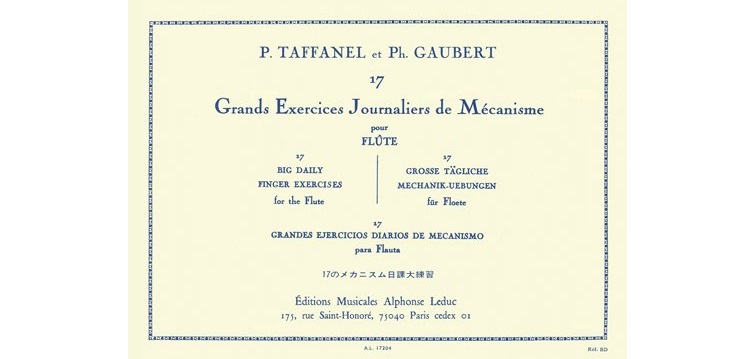 Originally for the flute, Taffanel and Gaubert 17 Daily Exercises can work well on the oboe. One Arizona oboe professor recommends these studies to oboe students.
They cover scales, arpeggios, and various interval exercises. You can use one or two of the exercises to warm up before a practice session.
For the exercises that go too high for the oboe to play, you can drop the notes down an octave. That way, you can still play them and make them sound good.
Pros
Variety of exercises
Easy to play
Great for people playing oboe and flute
Cons
Not originally for the oboe
Mozart Oboe Concerto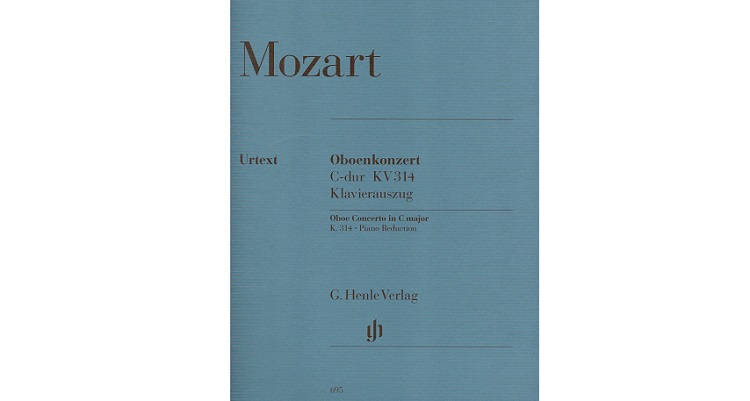 Some of the best oboe sheet music to learn with requires a bit of playing experience. The Mozart Oboe Concerto is an excellent example of this, and it's a piece that every oboist should at least know about.
You can play this concerto with a piano reduction, or you can play it with a full orchestra. This piece allows you to be really expressive, and it's great for advanced players who want a big project to tackle.
Just make sure you buy a good edition that doesn't have too much editing. That way, you'll be able to bring Mozart's original intentions to life during your performance.
Pros
A big solo
Great for advanced oboists
Easy to read
Cons
Requires some playing experience
Schumann 3 Romances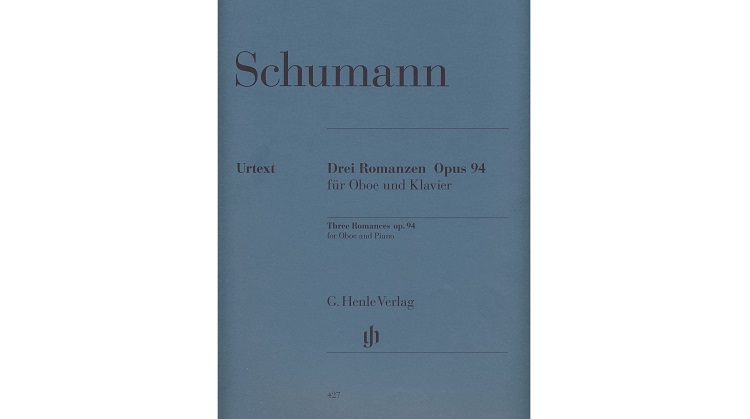 Maybe you want to play a solo, but you don't want to deal with the length of a concerto. You should get and learn to play Robert Schumann's 3 Romances.
The set of three pieces isn't too difficult, but it does require a bit of practice. You can play the piece with a pianist, and you can perform it during a solo recital or make a recording of it.
Or you can play the piece for fun and not for an audience. Then, you can move on to bigger pieces as you keep getting better at the oboe.
Pros
Not too difficult
Multiple pieces
Romantic style
Cons
Orchestral Excerpts for Oboe
If you want to play in an orchestra, you should know some of the standard solos and excerpts. Former Boston Symphony Orchestra principal oboist John Ferrillo compiled the excerpts into one great resource.
This edition also comes with piano accompaniment, so you can practice playing your part in the context of the orchestra. If you ever get to play one of the pieces in a concert, you'll know what it's supposed to sound like.
You can also see what the orchestra parts will look like. There isn't a ton of editing, so you can prepare for any errors or other weird marks on a part that an orchestra librarian might give you.
Pros
Contains multiple excerpts
Realistic orchestra parts
Variety
Cons
Some parts may be hard to read
How to Choose Oboe Sheet Music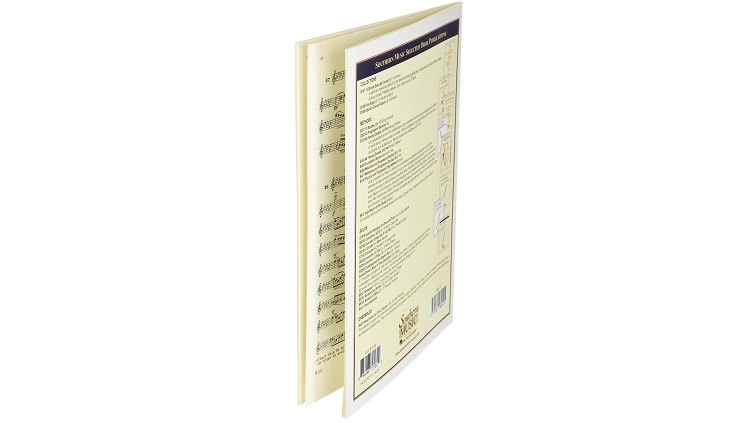 Even if you know about the best oboe sheet music to learn with, you still have to choose the right music for you. Before you buy all of the books and pieces on this list, consider a few factors.
Then, you can keep from wasting money on music that you either can't play yet or that you don't want to play.
Your Level
The most important thing to think about is your oboe playing level. As a beginner, you should stick to the Rubank Elementary Method or the first book from Standard of Excellence.
However, if you reach an intermediate or advanced level, you'll have more options. Those beginner books won't teach you anything new, so you'll need to get the next book in the respective series.
But you can also start to learn etudes and repertoire. That way, you can get even better at the instrument.
Your Interests
You also need to think about the type of music you like to play. If you want to focus on playing solo music, you may not want to get the orchestral excerpts book.
On the other hand, that book is a necessary part of any orchestral oboist's music library. While you may need to play music you don't love, you should enjoy some of what you play.
That way, you'll want to keep practicing, and you can learn music you really love in the future.
Your Goals
Along with your interests, think about your goals with learning the oboe. Beginners need to learn the fundamentals and learn the different fingerings of the instrument.
However, advanced players may need to focus on learning scales and arpeggios or more advanced repertoire. That can help you narrow down your sheet music shopping.
If you don't have any goals in mind, consider talking to an oboe teacher. They can help you set goals and find the best oboe sheet music to help meet those objectives.
Your Budget
Of course, you need to think about how much you can afford to spend on oboe sheet music. The Rubank books cost about $10 each, while some of the complete method books cost closer to $40.
If you can't afford the sheet music you want now, you can wait and save up. Or you can ask for sheet music on your next birthday or holiday gift list.
Either way, you will need to keep buying oboe sheet music occasionally. That way, you won't have to play the same stuff over and over.
FAQs about the Best Oboe Sheet Music to Learn With
Question: Where Can You Find the Best Oboe Sheet Music?
Answer: You can find oboe sheet music online or in a local music store. If you want to play something from over 70 or 100 years ago, you may be able to find it for free on IMSLP or another website.
When buying sheet music, be sure to look for a good edition. Consider if you can see a preview of the layout to make sure there aren't a ton of awkward or impossible page turns.
Question: How Much Oboe Sheet Music do You Need?
Answer: As a beginner, you only need one or maybe two books of oboe sheet music. You don't want to waste your money on music before you can play it, especially if you aren't sure you'll continue to play.
Once you have some playing experience, you may want to invest in more oboe method books. Look for collections of studies and pieces so that you can get more sheet music without taking up too much space.
Question: How Much Does Oboe Sheet Music Cost?
Answer: Oboe sheet music can be free, or it can cost anywhere from $10 to $50 or more. Beginner books tend to be more affordable, while comprehensive advanced books cost more.
Bigger pieces, like concertos, can also cost a lot. So can pieces from living composers since those works are still under copyright.
Question: Can You Teach Yourself the Oboe With Good Sheet Music?
Answer: The right oboe sheet music can be a wonderful tool to help you teach yourself. But you also need to have the discipline to practice regularly.
If you need or want more help, you should get at least one or two lessons with an oboe teacher. They can help you find the best sheet music for you, and they can offer some practice tips to help you teach yourself.
Question: When Should You Get New Oboe Sheet Music?
Answer: You should get oboe sheet music when you first start learning since you don't have any music yet. Another great time to get oboe sheet music is when you finish a beginner or intermediate method book.
Later on, you might want to get new sheet music whenever you want to learn a new piece. You could buy sheet music once a year or once a month, depending on your needs and preferences.
Final Note on the Best Oboe Sheet Music to Learn With
The best oboe sheet music to learn with depends a lot on the player. Fortunately, there are some good books and pieces for players at all levels, so there's something for everyone.
Be sure to consider a few options to make sure you will enjoy playing the music. That way, you'll want to practice and learn even more oboe techniques and pieces.
Are you an Oboe enthusiast? Then you should read: