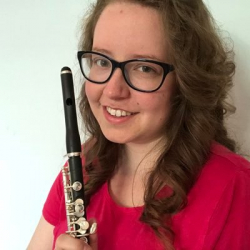 Latest posts by Hannah Haefele
(see all)
When you think of a concert soloist, you may picture someone playing the piano or violin. But those aren't the instruments that play solos, especially with all of the best oboe solos to feature. You can find fantastic oboe solos with orchestras as well as with or without a piano. That way, you can play the oboe in various settings and show off everything it can do.
The Best Oboe Solos To Feature
Whether you're looking for something to play alone, with piano, or as part of an orchestra, you should know some of the best oboe solos to feature. Then, you can learn an excellent repertoire to share with the world. You may find you like some of the following oboe solos better than some others. But that means you get to focus on the music you enjoy, so you don't have to bore yourself to tears when practicing.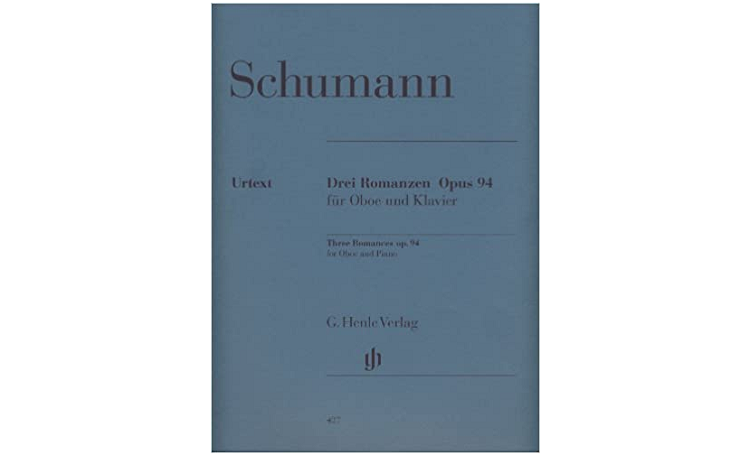 Robert Schumann wrote 3 Romances for Oboe and Piano, and it has become a staple of the oboe repertoire. Each romance offers you a chance to express yourself.
While you can play the oboe part by itself, the piece will sound complete if you put it with piano. It's a piece from the Romantic era of music, so it's a great introduction to that style of playing. The piece is so famous that flute and violin players have started to play it. But if you want it to sound authentic, you should play it on the oboe.
Schumann 3 Romances for Oboe and Piano | Amazon
The work consists of three short pieces in A-B-A form, and it was written during what was speculated to be one of Schumann's manic episodes.
Check Price
We earn a commission if you make a purchase, at no additional cost to you.
09/24/2023 07:29 am GMT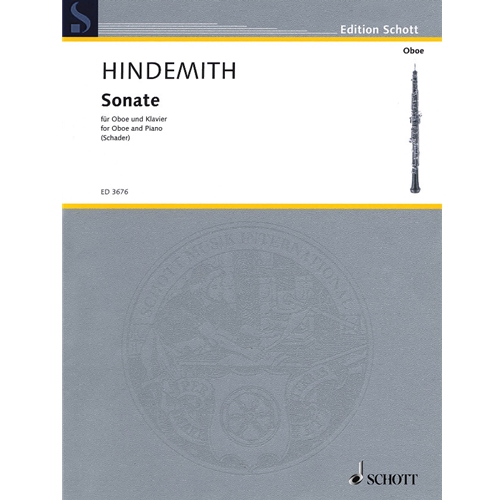 In the 20th century, Paul Hindemith set out to write a sonata for every major orchestral instrument. His Oboe Sonata is an excellent piece for oboists to feature on a recital or recording. If you've never played music by Hindemith or another German composer, be sure to have a dictionary on hand. Then, you can make sure you play the music the way the composer intended.
You should also be careful about who you ask to play the piano part. Some of Hindemith's sonatas have difficult accompaniments, so you need an advanced person to play with you.
Sonata for Oboe & Piano | Amazon
Composed in 1938, Paul Hindemith's Oboe Sonata is one of the essential pieces in the repertoire. The piano part for the Oboe Sonata is not as rhythmically or technically challenging as the piano parts for many other Hindemith sonatas.
Buy at Amazon
We earn a commission if you make a purchase, at no additional cost to you.
09/25/2023 12:24 am GMT
Telemann Sonata in A Minor
If you prefer to play Baroque music, you should play the Telemann Sonata in A Minor. It's an excellent option for students and advanced players, and it's part of many college oboe repertoire lists. Like the Hindemith, this sonata has an accompaniment part that you can play with. Then, you can make sure to fill in the gaps that the oboe doesn't cover.
You can either play with a piano, harpsichord, or continuo, which is harpsichord and another bass instrument. Playing with continuo can give a more authentic, Baroque sound.
Malcolm Arnold's Fantasy for Oboe is one of the best oboe solos to feature if you don't have a piano available. It's a newer piece, but you can play it as a solo oboist. Arnold was an English composer, and he composed music during the later part of the 20th century. So if you like somewhat new pieces, his works are worth learning.
Whether you don't know a piano player or want to practice playing alone, give this fantasy a shot. You may end up loving it, and it's easy enough to add to any recital program.
Fantasy for Oboe: Malcolm Arnold | Amazon
This is one of many Fantasies for solo instrument by Arnold, and has a duration of around 4 minutes. It is a captivating, lyrical piece for solo oboe, which showcases the full range and colour of the instrument.
Buy at Amazon
We earn a commission if you make a purchase, at no additional cost to you.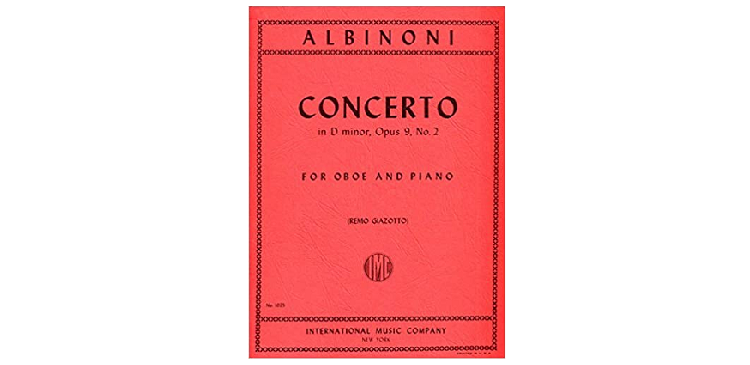 Moving away from solos with and with piano and to concertos, there's the Albinoni Concerto in D Minor. This piece is from the Baroque era, so it sounds sweeter than newer works.
You can play it with a Baroque or modern orchestra, but it also works well with piano. The piece comes with a piano reduction of the orchestral score, so you can learn and perform it more easily.
If you ever enter a concerto competition, you can use this piece. Then, you'll be able to perform the piece with its original instrumentation. And you may even want to use a Baroque oboe to play it.
Albinoni: Concerto in D Minor | Amazon
This is a beautiful work composed by Tomaso Albinoni and has been arranged here for Oboe with Piano reduction by Remo Giazotto.
Buy at Amazon
We earn a commission if you make a purchase, at no additional cost to you.
09/24/2023 08:29 am GMT
If you prefer to play 20th-century music, you should feature the Martinu Concerto for Oboe. Like the Albinoni concerto, this one works with piano or a full orchestra. Composer Bohuslav Martinu wrote over 400 works, including many concertos for different instruments. The oboe concerto takes inspiration from Martinu's Czech roots, but it can be a bit difficult.
A neoclassical work, this concerto isn't as wild as some other pieces from the 20th century. If you like the classical style, you may end up enjoying this piece for the oboe.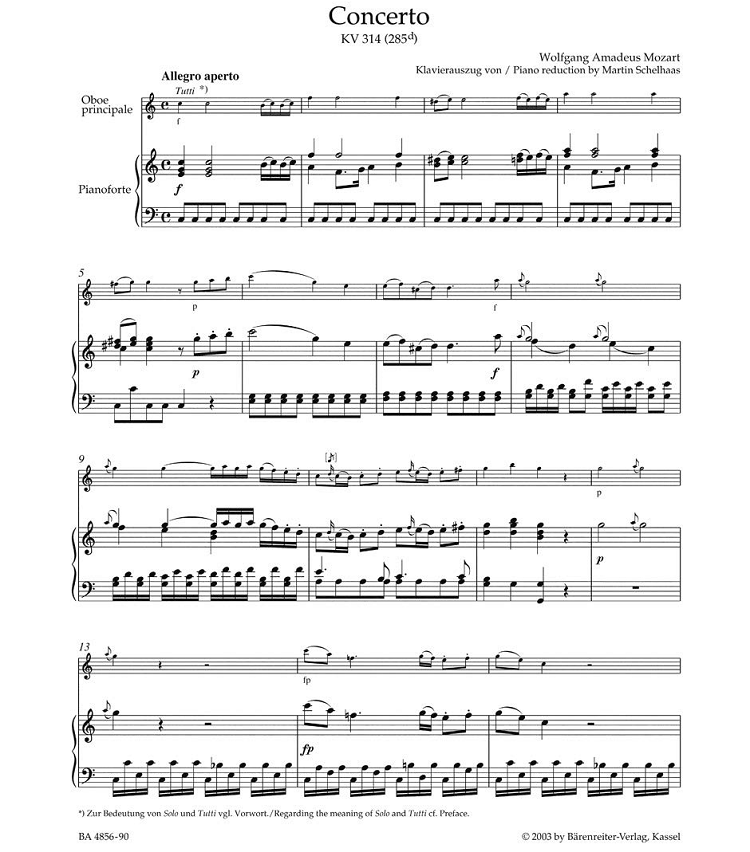 Another one of the best oboe solos to feature is the Mozart Concerto for Oboe. Wolfgang Amadeus Mozart composed this concerto in 1777, so it's one of the most famous classical oboe works.
The composer then basically plagiarized his concerto by transposing it up a key and writing it for the flute. If you want to play this oboe concerto, you may want to compare it to the flute version.
Not only will that help you form a better interpretation of the music, but you can play it in the flute key. That way, you can internalize the melodies and moods this concerto conveys.
Mozart Concerto for Oboe | Amazon
Mozart's Concerto in C major for Oboe K.314, composed in 1777, in an authoritative Urtext edition based on the New Mozart Edition.
Buy at Amazon
We earn a commission if you make a purchase, at no additional cost to you.
09/24/2023 09:10 am GMT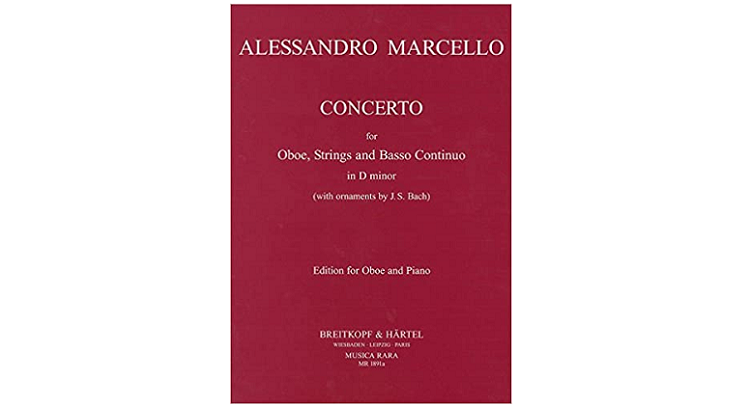 Going back to the Baroque era, you can play the Oboe Concerto in D Minor by Marcello. Like other concertos, you can play this with a full orchestra or just a pianist or harpsichordist.
This piece uses a lot of Baroque ornamentation from J.S. Bach, and Bach even rewrote the piece for solo harpsichord. It can help to listen to that version of the piece to hear how more people play it.
You'll get more ideas of what you can do with the piece, and you don't have to compare yourself only to other oboists. That can be a nice change of pace when learning new music.
Marcello Oboe Concerto in D Minor | Amazon
Alessandro Marcello's D-minor Oboe Concerto was published around 1716 in a collective print of six concertos for various solo instruments, to which Tomaso Albinoni and Antonio Vivaldi also contributed some works.
Buy at Amazon
We earn a commission if you make a purchase, at no additional cost to you.
09/25/2023 02:34 am GMT
Richard Strauss was a German composer, and you may know him for the horn parts he wrote. However, his Oboe Concerto is a huge part of any oboe player's repertoire.
The piece is from 1945, so it's not too old, but it's been around a while. You can listen to different recordings to hear how people play it, and you can play it with piano or an orchestra.
This work is a bit difficult, but it's worth the challenge for serious students. If you're in college for music, you should definitely at least read through the piece.
Strauss Oboe Concerto | Amazon
This was one of the last works Strauss composed near the end of his life, during what is often described by biographers, journalists and music critics as his "Indian summer."
Buy at Amazon
We earn a commission if you make a purchase, at no additional cost to you.
09/24/2023 09:24 am GMT
Britten Young Person's Guide to the Orchestra
If you're looking for the best oboe solos to feature in an orchestra, consider playing Young Person's Guide to the Orchestra by Benjamin Britten. This piece has solos for almost every instrument, including the oboe.
You'll need to be part of an advanced orchestra since the solos for each instrument can be tricky. But it's a great way to showcase the sounds of various instruments.
The composer wrote the piece after the British Ministry of Education requested a work to use in classrooms. It can be a great piece to feature on school performance tours but also for general audiences.
Dvorak New World Symphony
Antonin Dvorak's Symphony No. 9 "New World" features many instruments in the orchestra. However, most people probably know it when they hear the English horn solo in the second movement, Largo.
If you want to double on the English horn, you should learn how to play this solo. Not only is it one of the most famous, but it lets you be expressive and enjoy playing.
I haven't played the English horn solo, but the piece itself is a great addition to any orchestra concert. It also gives the orchestra a chance to highlight someone other than the principal oboe player since a second or third player covers the part.
Rossini William Tell Overture
Another orchestral work that features an English horn solo is the William Tell Overture by Rossini. This time, the English horn has a duet of sorts with the principal flute player.
The English horn and flute go back and forth playing a lyrical melody with triplets. What's important to note about this excerpt is that it's part of the first oboe part.
That means the principal oboe player will need to double on the English horn. The English horn plays a fifth lower than the oboe, so switching will help you get the right notes and sound quality.
Wagner Siegfried Idyll
I hesitate to add this piece to the list of the best oboe solos to feature because the entire piece is almost half an hour. It's one movement, and a lot of it's slow and not the most exciting for those watching. However, it does feature a gorgeous oboe part throughout the work. Wagner wrote it for his wife in honor of their son Siegfried, so it has a lot of emotional elements.
If you need to fill space on a program and want something lyrical, this is a great piece. It's also nice if you don't have a big orchestra. Aside from strings, it only has one flute, one oboe, one bassoon, two clarinets, two horns, and one trumpet.
Tchaikovsky Symphony No. 4
Tchaikovsky Symphony No. 4 (or Tchaik 4) has a lot of famous solos for different instruments, including oboe, flute, and piccolo. If you direct an orchestra and want to feature multiple players, you can't go wrong with this piece.
The oboe has a very lyrical solo in the second movement of the symphony. It also plays the famous theme in the third movement, with 32nd, 16th, and 8th notes.
Like any symphony, it's a long work, so you'll need plenty of time to perform it. But as a solo oboe player, you can learn the excerpts on your own and play them for fun.
Prokofiev Peter and the Wolf
Peter and the Wolf by Sergei Prokofiev is an orchestral piece that doubles as a fairytale. It requires a narrator to tell the story, and the orchestra fills in with themes throughout the story.
Each instrument plays a different role, so the oboe takes the role of the duck. The clarinet acts as the cat, while the bassoon acts as Peter's grandfather.
This piece allows multiple players to shine, including the oboist. And since you get to play the role of the duck, you don't need the best sound for it to be a good performance.
How To Choose Oboe Solos
The solos above are only some of the best oboe solos to feature. Whether you stick to this list or find other pieces to practice and perform, you should know how to choose oboe pieces.
Here are a few things to think about when selecting oboe parts as an oboe soloist or an orchestra director.
Level
One of the most important factors is that you or your ensemble can play the pieces you select. As a beginner, you may find the Mozart concerto is too difficult, for example.
Consider what notes you can play and those of the other players involved in the piece. Then, you can make sure the piece will be interesting to work on without being too stressful.
Era
Another thing to consider is the era or style of the piece. When outlining the program for a concert or recital, consider if you want to stick to a theme or era.
If so, you can look for pieces that fit with the other repertoire. For example, you might want to do a Baroque concert, so you choose the Albinoni concerto.
Time
You also have to consider how long the performance has to be. If you need a lot more music, choosing a full concerto or symphony can be great.
However, you may want to select the Arnold Fantasy for Oboe if you only have five minutes of music left to choose. Then, you won't have a concert that's too long or too short.
Instrument
Consider if you or another oboe player has and can play an English horn. If so, that opens up a lot more orchestral repertoire, from Rossini to Dvorak.
The English horn can be a fantastic part of any ensemble. But you should avoid pieces with an English horn part if no one is available to play it because you can't easily substitute another instrument in its place.
FAQs
Question: What Are the Most Famous Pieces Written for the Oboe?
Answer: The Schumann Romances are some of the most famous oboe works. But the concertos by Mozart, Martinu, and Marcello are also famous.
When it comes to German music, many people think of Hindemith and his series of sonatas. A lot of the best oboe solos are pretty well-known, even by musicians who play other instruments.
Question: What's the Difference Between a Concerto and Other Orchestral Works?
Answer: A concerto is a solo with orchestral accompaniment, while other orchestra works don't feature one musician. When performing an oboe concerto with an orchestra, the oboist will stand in front of the ensemble.
However, in other settings, they will sit next to the flutes and in front of the bassoons as usual. That way, they can still project their sound, and they can hear everyone around them.
Question: Can the Oboe Play Music for Other Instruments?
Answer: You can play works for the flute or violin on the oboe. However, you may need to edit the music a bit to make sure it fits within the oboe's range.
For example, the oboe can go up to the G an octave above the staff. The flute can go up to a D above that, and the violin can reach an A above the flute. Violins can also play down to a G below the staff, while oboes go to a B or Bb.
Question: How Do You Play an Oboe Solo?
Answer: You play an oboe solo like you would any other oboe part in an ensemble. It requires practice and understanding how your part fits in with any other parts in the piece.
If you're playing in an orchestra or another ensemble, you tend to sit. But as a soloist, you can expect to stand to play. You might also want to take extra time to polish your solos since they're easier to hear than other parts.
Do Oboists Memorize Their Solos?
Answer: Oboists don't have to memorize solos, but they can if they want to. Memorizing music can help you learn it more than if you relied on sheet music.
But it requires more time to memorize the music. If you have a lot going on outside of oboe playing, there's no shame in using sheet music when performing.
Final Note On The Best Oboe Solos To Feature
Selecting the best oboe solos to feature depends on a lot of factors. From the ensemble setting to program lengths and themes, you should know about a few oboe and English horn solos. All of the themes on this list are worth learning and performing if you can. You can start with a few and learn more as you improve and have more time to practice.