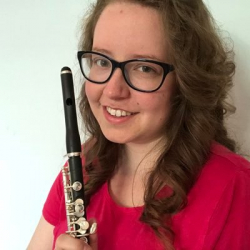 Latest posts by Hannah Haefele
(see all)
If you're a flute player, you should have a famous flute players list to refer to when you learn a new piece. Then, you can look for recordings from your favorite player to help learn the music. When you can hear the music, you can get an idea of how to play it yourself. Plus, you can make sure your playing matches the right style based on the composer.
The Famous Flute Players List
Many people play the flute, and there are many famous flute players you should know. While this list overlaps a lot with a list of the top flute players of all time, there are some differences. For this list, I decided to focus on some of the most famous living flute players. That way, you can check them out, listen to them, and maybe attend one of their concerts.
Katie Althen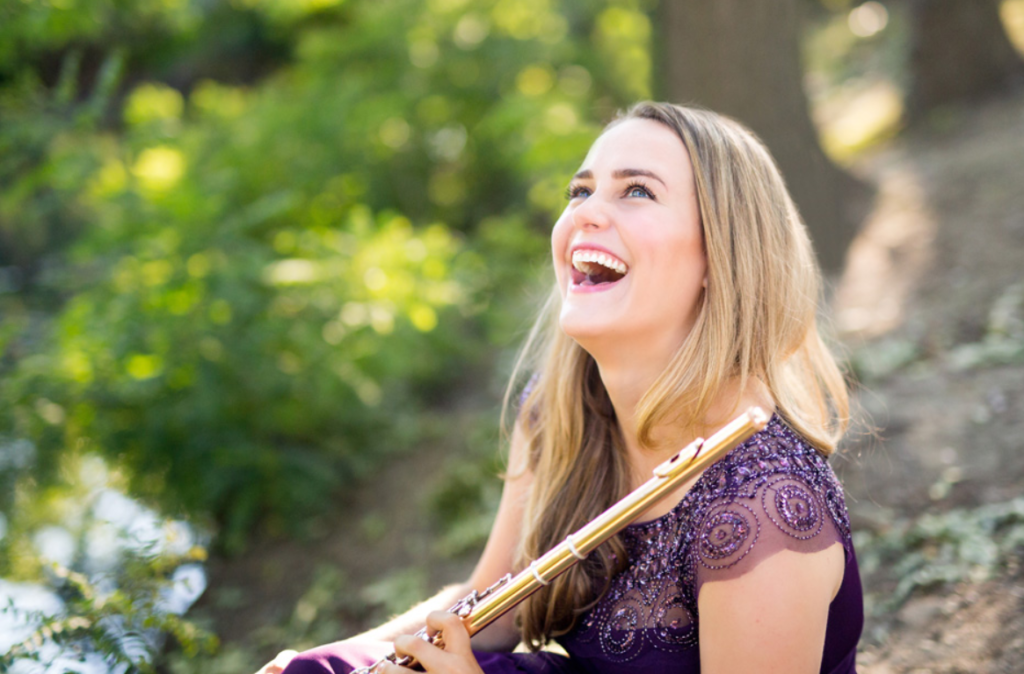 Known on Instagram and YouTube as katieflute, Katie Althen is one of the most famous flutists on the internet. She went to school at Juilliard and New England Conservatory, and she's studied with multiple famous flute players.
Althen is a private flute teacher and performer, and she frequently posts on social media. She performs as a soloist and chamber musician, and she will probably be one of the most famous flutists overall in the coming decades.
Ian Anderson
If you've heard of Jethro Tull, you've probably heard Ian Anderson play the flute. While he's a rock singer and flute player, he has a classical background. Many people know him as the top flute player in rock and pop music. But he's also performed classical music, such as Bouree by Bach.
Jeanne Baxtresser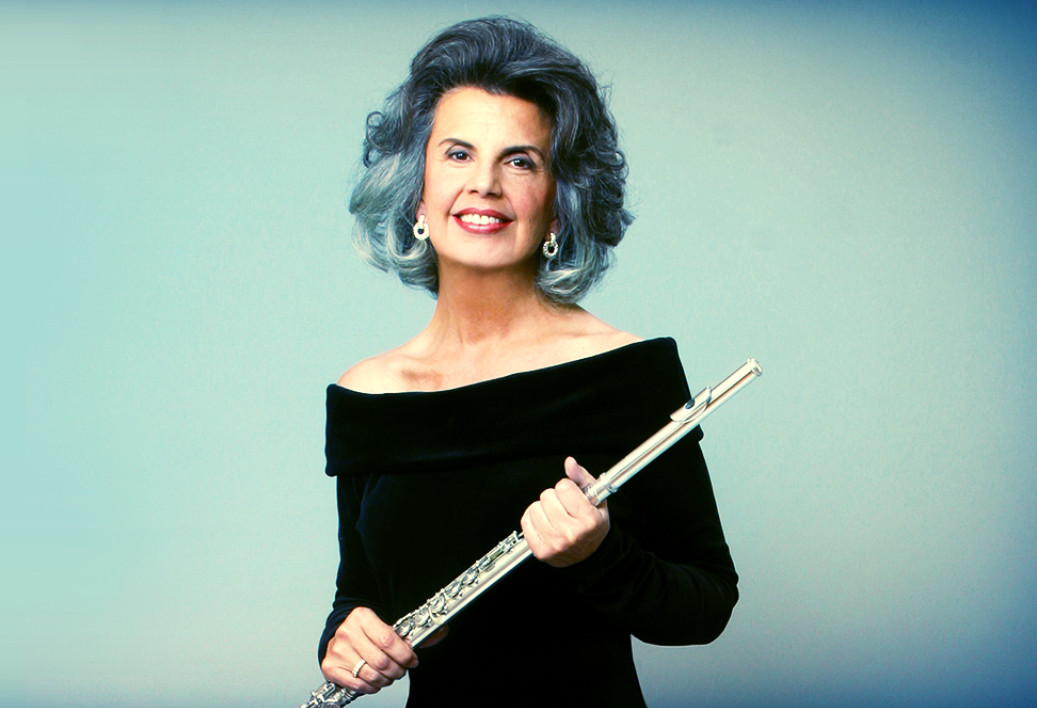 Jeanne Baxtresser is a well-known orchestral flutist, and she was the principal flute player of the New York Philarmonic. At only 14 years old, she debuted with the Minnesota Orchestra, and she later attended Juilliard. Many flute students and teachers use her book "Orchestral Excerpts for Flute" to prepare for orchestral auditions. The book also has a second volume, and both parts contain famous works from Bach to John Williams.
Denis Bouriakov
Another famous orchestral flutist is Denis Bouriakov, who is currently the principal of the Los Angeles Philharmonic. He's also been the flute professor at UCLA since 2017, where he works with his wife, who is also a flute player.
In addition to teaching and performing, Bouriakov has arranged music for flute that was originally for other instruments. An example of this is the Debussy Sonata, which was initially for the violin.
Sonata: for Flute and Piano | Amazon
With haunting compositions such as Syrinx and Faune, it is no surprise that Claude Debussy is many flutists' favorite composer.
Buy at Amazon
We earn a commission if you make a purchase, at no additional cost to you.
09/21/2023 06:49 am GMT
Bonita Boyd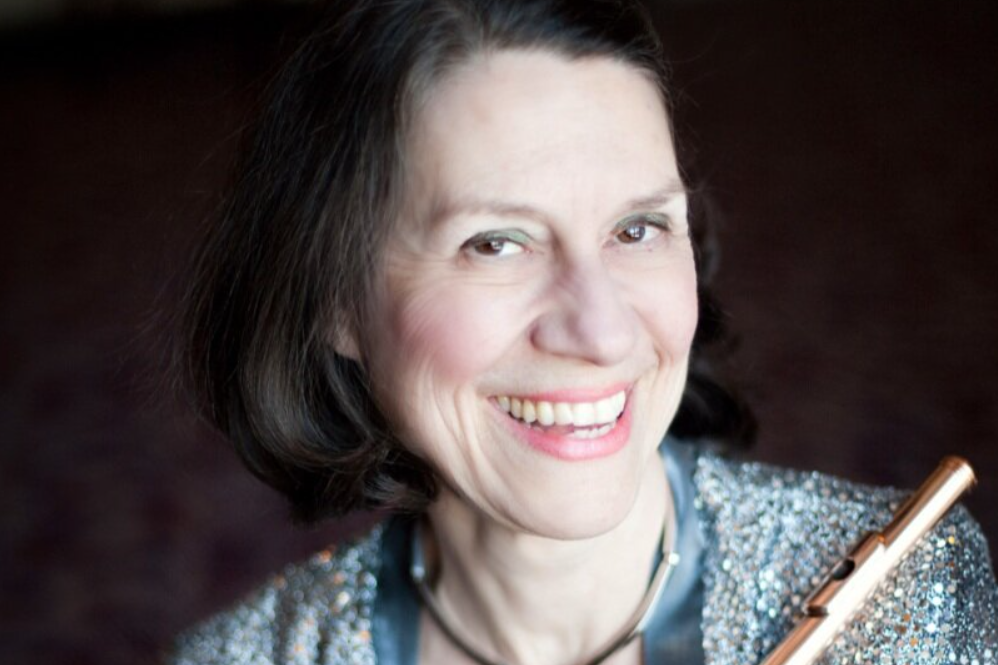 Bonita Boyd is yet another flute professor and performer. She currently teaches at Eastman School of Music, and she has performed at many festivals. Her recordings have won awards and even been on the ballot for a Grammy, though she didn't win. At 21 years old, she began her career and became the youngest principal flute player of a major orchestra.
Leone Buyse
After playing in the Boston Symphony and Boston Pops, Leone Buyse transition to a solo performing and teaching career. She has performed and taught all over the world, and I even got to play for her in a masterclass during college.
Now, she's the flute professor at Rice University in Houston, Texas. She has also worked as a pianist at different festivals, though flute is her main instrument. Buyse has also worked with the National Flute Association on conventions and events.
Jasmine Choi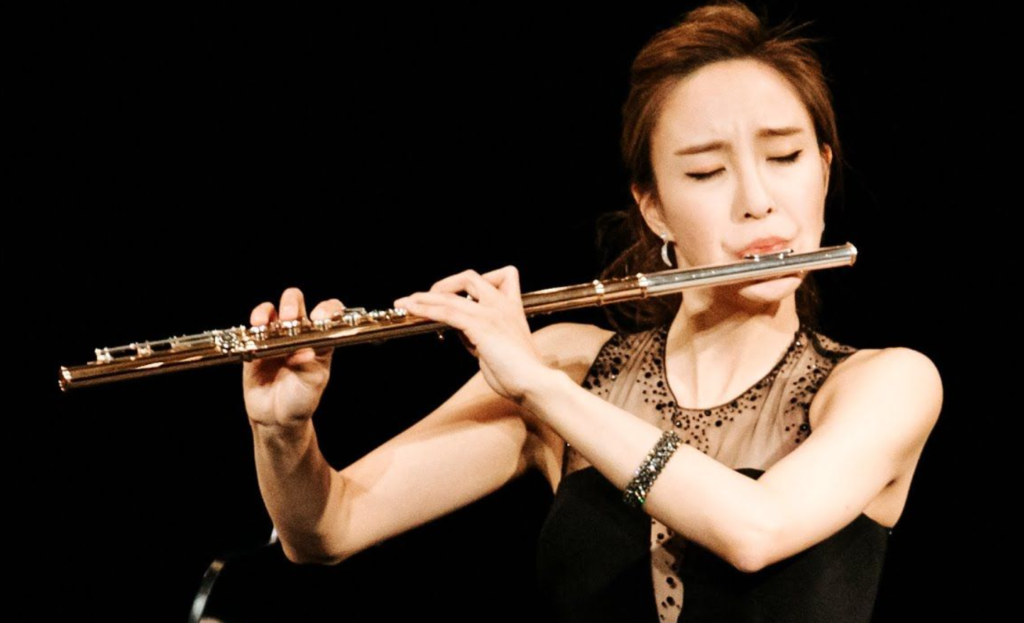 Jasmine Choi is another famous flute player with an orchestral background. She was born in South Korea and moved to Europe to pursue her career in performing and teaching. Choi has recorded multiple CDs as a soloist, and she has taken to arranging violin music for the flute. During the pandemic, she even started sharing tips and information online to help flute players around the world.
Valerie Coleman
The first flutist-composer on the list, Valerie Coleman has performed and composed a lot of music. Probably her most famous work for the flute is Danza de la Mariposa.
As a performer, she helped found the wind quintet Imani Winds. Now, she's a music professor at the University of Miami where she teaches performance, entrepreneurship, and chamber music.
Danza De La Mariposa | Amazon
Inspired by the various species of butterflies inhabiting the continent, this work is full of rich color, with butterflies dancing and weaving in syncopated rhythms while alternating between the feel of 3 over 4 throughout.
Buy at Amazon
We earn a commission if you make a purchase, at no additional cost to you.
09/20/2023 11:15 pm GMT
Terry Crews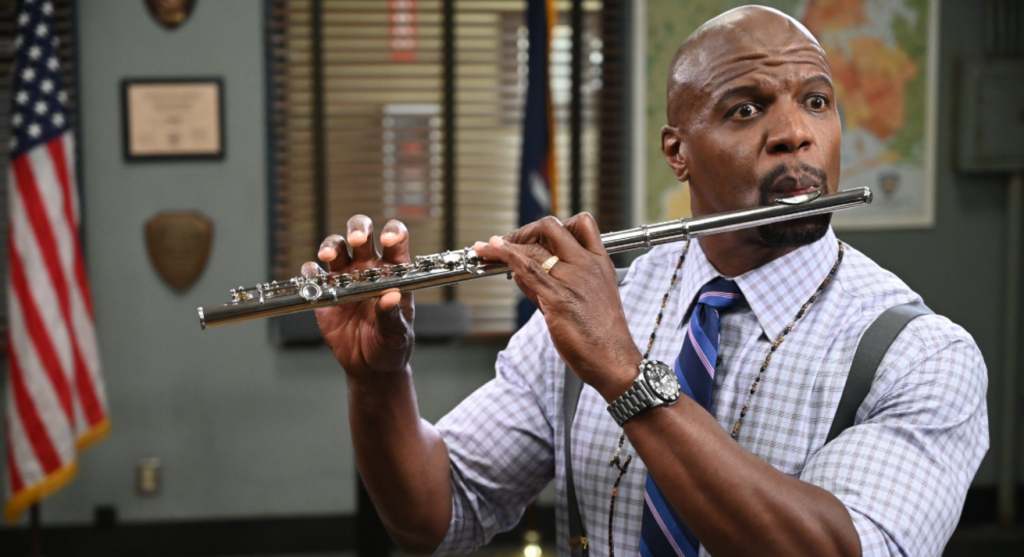 Actor Terry Crews is another famous person who doesn't play the flute as his main profession. However, his work as the host of America's Got Talent has given him a few excuses to pull his flute out and play. Crews started playing the flute after he received it as a gift when he was a child. Even though he doesn't focus on the flute professionally, you can share this fun fact with your friends and family.
Nicole Esposito
Nicole Esposito is a famous flute player and professor of flute at the University of Iowa. She plays both the flute and piccolo, and she runs an annual Iowa Flute Intensive during the summer.
Esposito has performed at various festivals around the world, and she has participated in competitions. Also a writer, she has published articles in music publications like Flute Talk and The Flutist Quarterly.
James Galway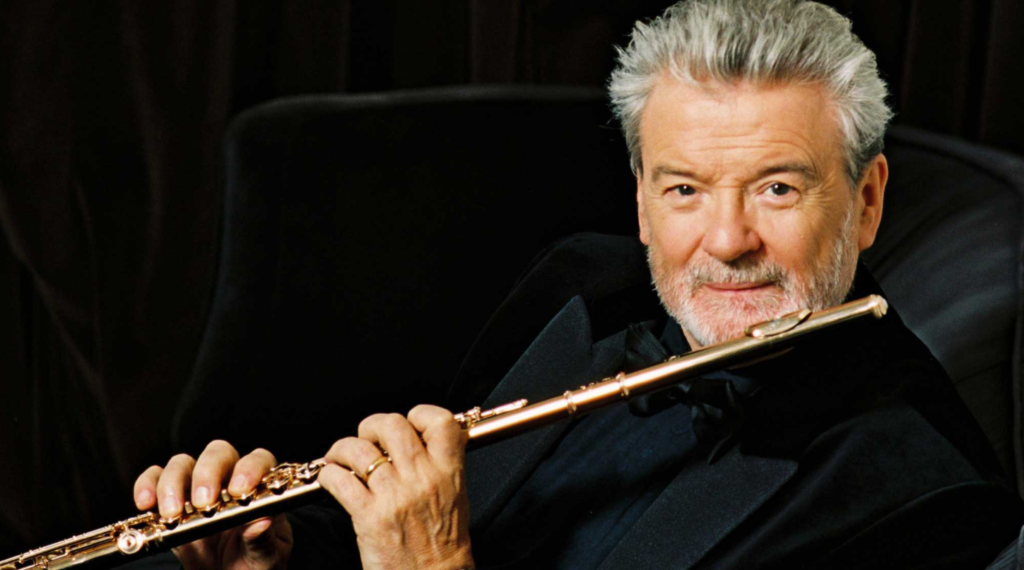 Possibly the most famous flute player of all time, Sir James Galway is an Irish flutist who Queen Elizabeth II granted knighthood. He has performed and taught all over the world, and many flute players look up to him.
If you can see him in concert, I'd recommend it because I had a good time a couple of years ago. Galway has a good sense of humor, and his playing is worth hearing live.
Jeanne Galway
Lady Jeanne Galway is the wife of James Galway, but she's an excellent flute player in her own right. She frequently performs with her husband, and they run a flute festival in Europe.
Lady Jeanne is also active in online flute groups, answering questions and discussing topics with others. Her performances have been for nobility all over the world, but she's also played concerts for the public.
Marianne Gedigian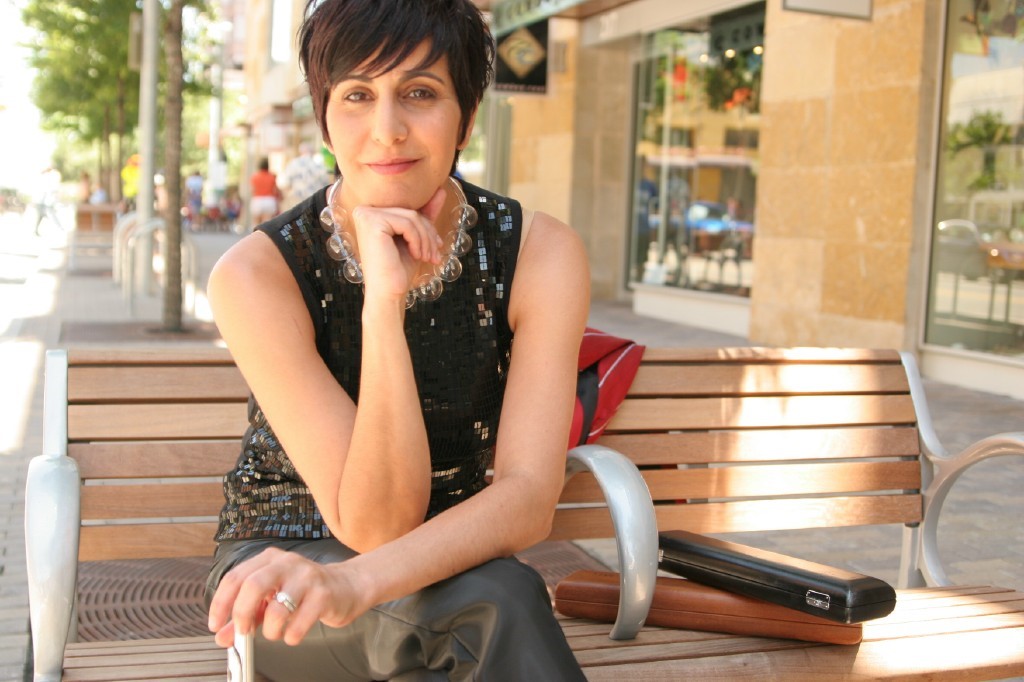 The flute professor at the University of Texas at Austin, Marianne Gedigian is another famous flute player. She's performed in orchestras and recordings, and you can hear her on the soundtracks to Schindler's List and Saving Private Ryan.
Gedigian has also performed in various chamber groups, and she has won big competitions. She has also taught at many festivals, and her teachers include the famous Leone Buyse.
Viviana Guzman
Viviana Guzman is a Chilean-American flute player who has played in over 100 countries. She performs as a soloist and with orchestras, and she teaches at UC-Santa Cruz.
Guzman also runs the Flutes by the Sea Masterclass and co-founded The Flute View, an online magazine. Despite growing up with health problems, she has managed to become one of the most famous flute players of our time.
Hubert Laws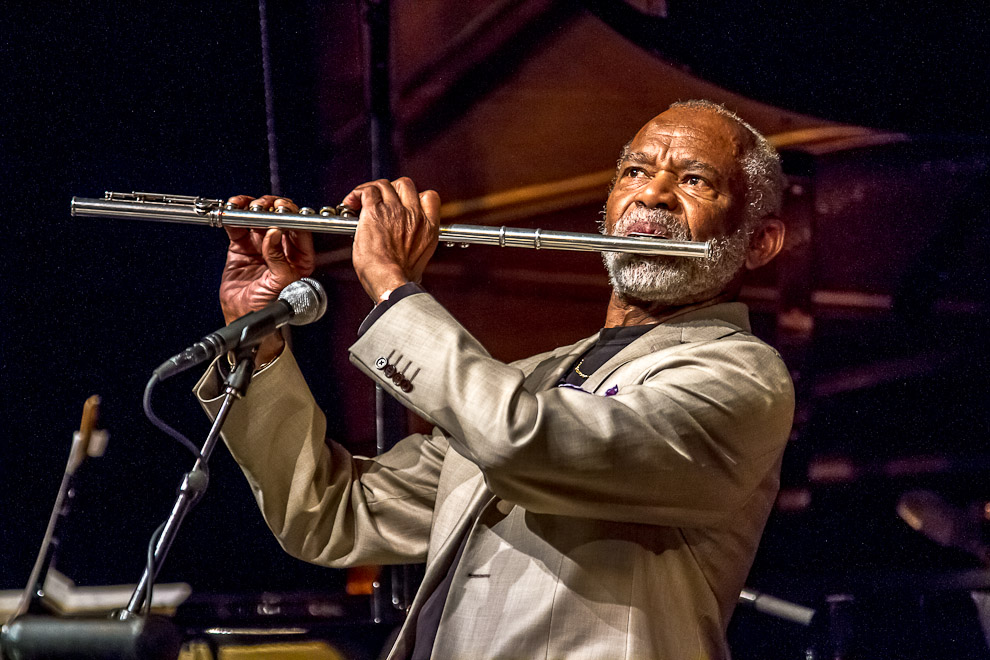 If you want to check out some jazz flute, listen to some music by Hubert Laws. He has played everything from classical to jazz and even pop music, and he has worked with artists like Quincy Jones and Claude Bolling.
Laws has recorded multiple albums and participated in studio recordings. He grew up around tons of different musical styles, and he has managed to forge a successful carer in jazz.
Trudy Kane
Trudy Kane started playing in the Metropolitan Opera Orchestra at just 26 years old, and she later taught at the University of Miami. One of her former students is working on an essay about Kane's career.
Over the years, Kane has been a trailblazer for other women flute players. She grew up in a musical family, which probably helped her in her career. Now, she has retired from teaching, but she's still worth listening to.
Jeffrey Khaner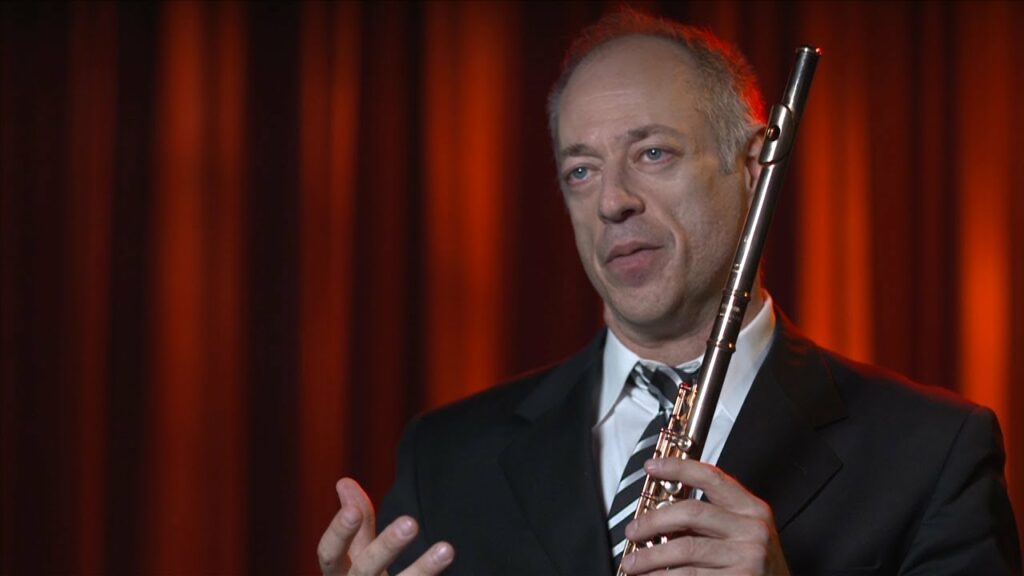 An orchestral flutist from Canada, Jeffrey Khaner is an active performer and teacher.  He has performed all over the world as a soloist, and he has held the principal flute position of the Philadelphia Orchestra for over 30 years.
After graduating from Juilliard, he started teaching at the Curtis Institute and Lynn University, so he travels between Pennsylvania and Florida often. Khaner has recorded music as a soloist and as part of an orchestra, so there's something for everyone.
Sandra Miller
Sandra Miller is probably the most famous Baroque flute player alive today. She has loved Bach's music for a long time, and that led her to focus on music from that era.
Miller is a professor at Juilliard, where she focuses on historical performance. And she plays on a replica traverso from the Baroque period, which is a bit different than playing the modern metal flute.
Emmanuel Pahud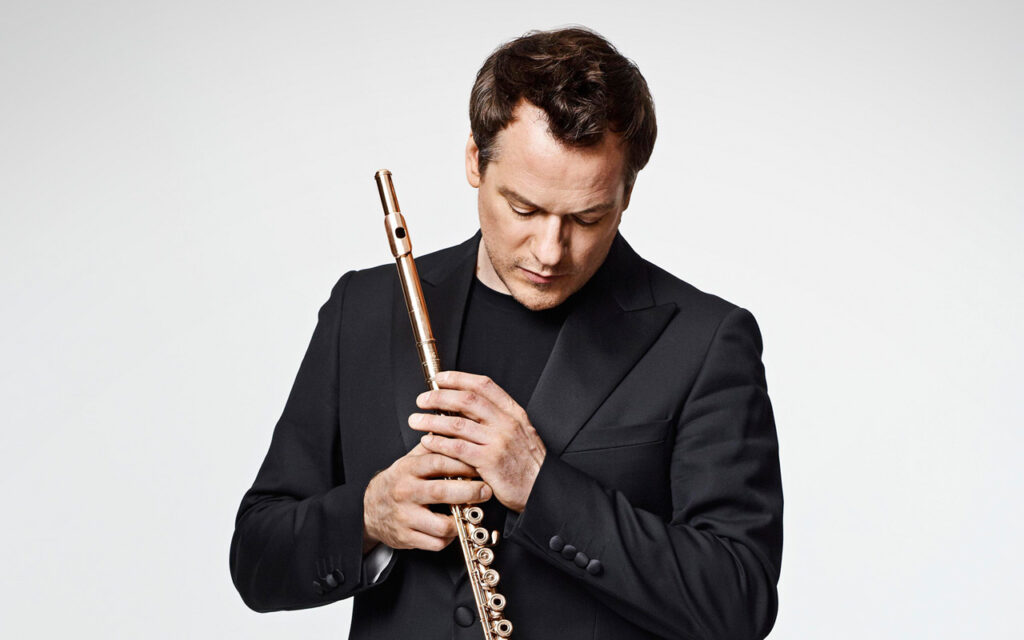 Another one of the most famous flute players is Emmanuel Pahud, the principal of the Berlin Philharmonic Orchestra. He attended the Paris Conservatory, which is one of the best musical institutions in the world.
Pahud is also active as a teacher and soloist, so you have plenty of music to listen to from him. The player also has commissioned works from new composers to help build the flute repertoire.
Greg Pattillo
Greg Pattillo is an excellent flutist, and he has pushed the instrument to the limits. A beatbox flutist, he has written a method book on the technique of beatboxing while playing the flute.
He's also written a piece that uses beatboxing for the solo flute player. You can check out recordings of the piece and even give it a try yourself.
Erica Peel
A colleague of Jeffrey Khaner, Erica Peel, is currently the piccolo player of the Philadelphia Orchestra. She's performed in orchestras throughout the United States, and she's also the piccolo professor at Peabody Institute.
Her accomplishments also include developing a piccolo practice book called "Practice with the Experts." The book includes exercises from various piccolo specialists, including Christine Erlander Beard and Nicola Mazzanti, creator of The Mazzanti Method.
George Pope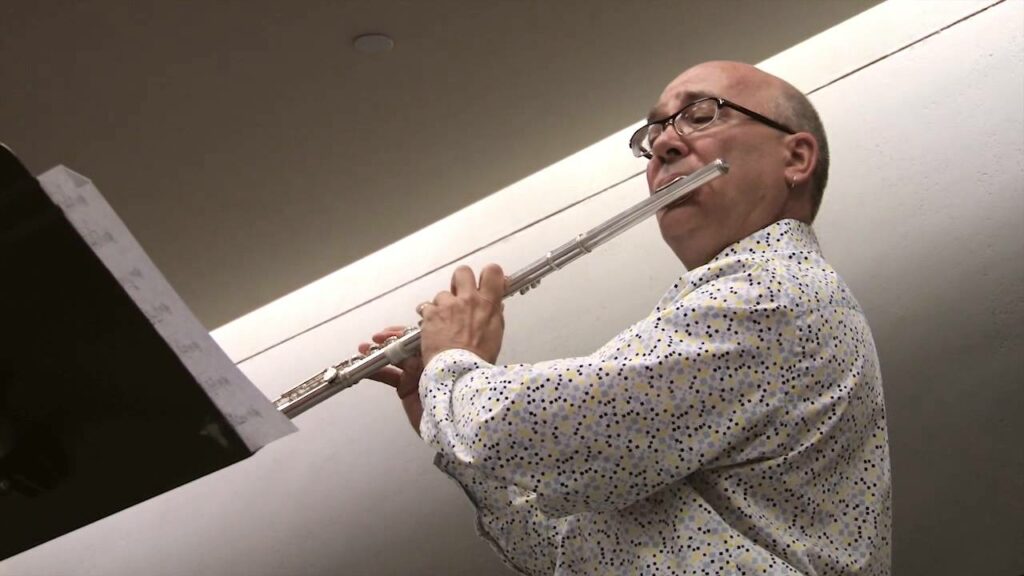 George Pope is the professor of flute at Baldwin Wallace Conservatory in Ohio, and he has also taught at the University of Akron. He earned degrees at the University of Tulsa as well as Northwestern University.
Pope has also taught master classes throughout the states, and he is a great teacher. Also a performer, he has played with orchestras all over the country, and he has recorded CDs.
Amy Porter
Another performer and professor, Amy Porter, is one of the most famous flute players. She teaches at the University of Michigan where she also runs an Anatomy of Sound workshop each year.
Porter has performed and given masterclasses in the United States, and she runs a podcast on the flute. Also an arranger, she has taken music like the famous Bach cello suites and written them for the flute.
Nestor Torres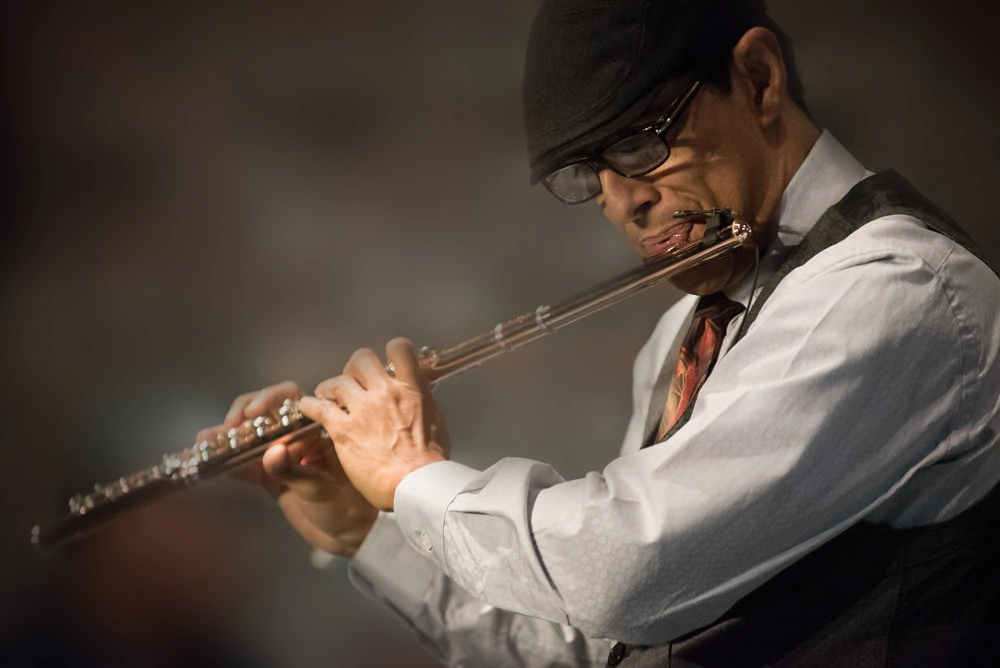 Latin jazz flute player Nestor Torres has had a successful performance career. His accomplishments include multiple recordings and Grammy nominations, as well as one Grammy award.
You can listen to his many recordings if you like Latin or jazz music. While he doesn't share much about teaching on his website, you may be able to use his recordings as inspiration for your playing style.
Jim Walker
Jim Walker is one of the most famous session flute players in the world. He has played classical, film, and pop music, among other genres, and he's performed throughout the United States.
Also a professor, he teaches at USC and The Colburn Conservatory of Music. Walker has said he doesn't want to give up teaching even as he stops performing.
Carol Wincenc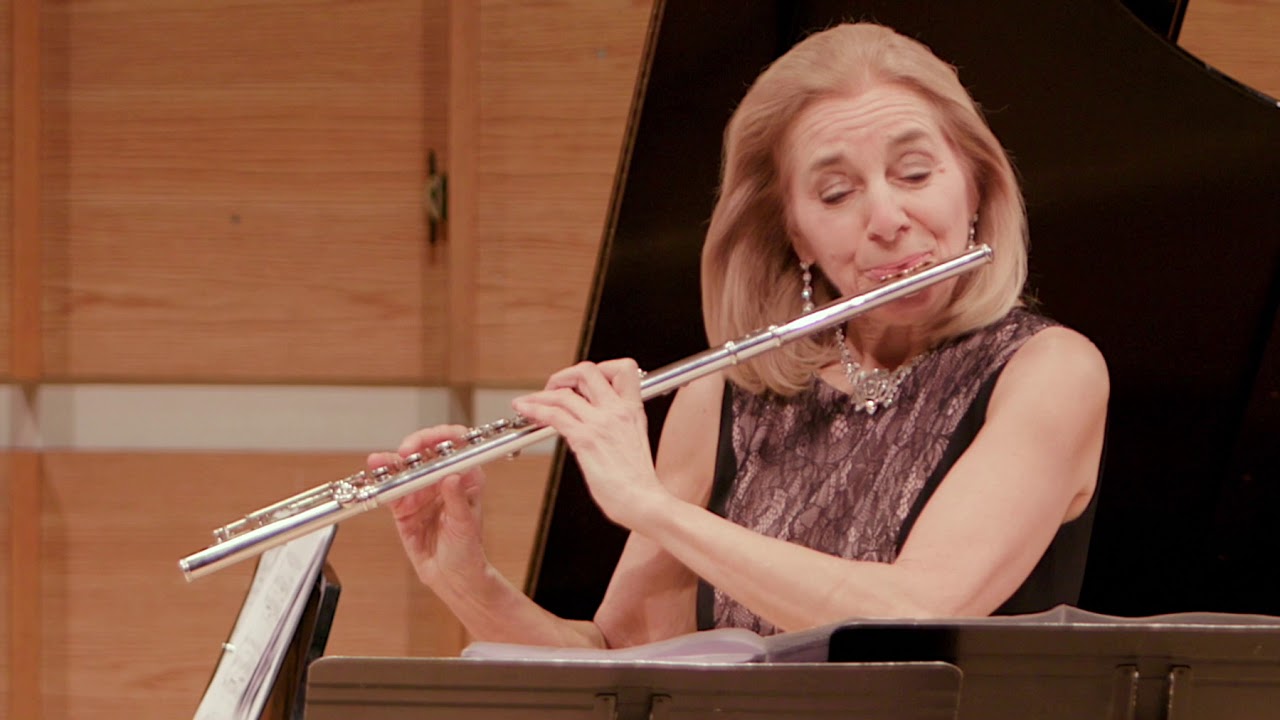 Another famous flute player and teacher is Carol Wincenc. She has performed as a soloist and orchestral musician, and her performances have taken her all over the country.
Wincenc teaches at Juilliard and Stony Brook University, and she also gives masterclasses. She's also arranged works like some of the etudes by Joachim Andersen.
Twenty-Four Etudes for Flute | Amazon
In this present edition, Professor Carol Wincenc and Bryan Wagorn continued in the tradition of Marcel Moyse, a pivotal mentor of Professor Wincenc. As a young boy, Moyse played for Andersen himself.
Buy at Amazon
We earn a commission if you make a purchase, at no additional cost to you.
09/21/2023 07:54 am GMT
Trevor Wye
Trevor Wye is one of the most famous British flute players and teachers. He's most known for his series of books for the flute, which goes from beginner to advanced.
The six practice books in his Omnibus Edition cover everything from tone to scales. Wye has also written practice books for the piccolo and alto flute, but those focus more on orchestral excerpts rather than technical exercises.
Trevor Wye - Practice Book for the Flute | Amazon
This revised edition features updated diagrams, clearer musical notation and improved overall design. This omnibus edition of all six books in the Practice Book series is invaluable for both amateur and would-be professional players.
Buy at Amazon
We earn a commission if you make a purchase, at no additional cost to you.
09/21/2023 08:25 am GMT
Lizzo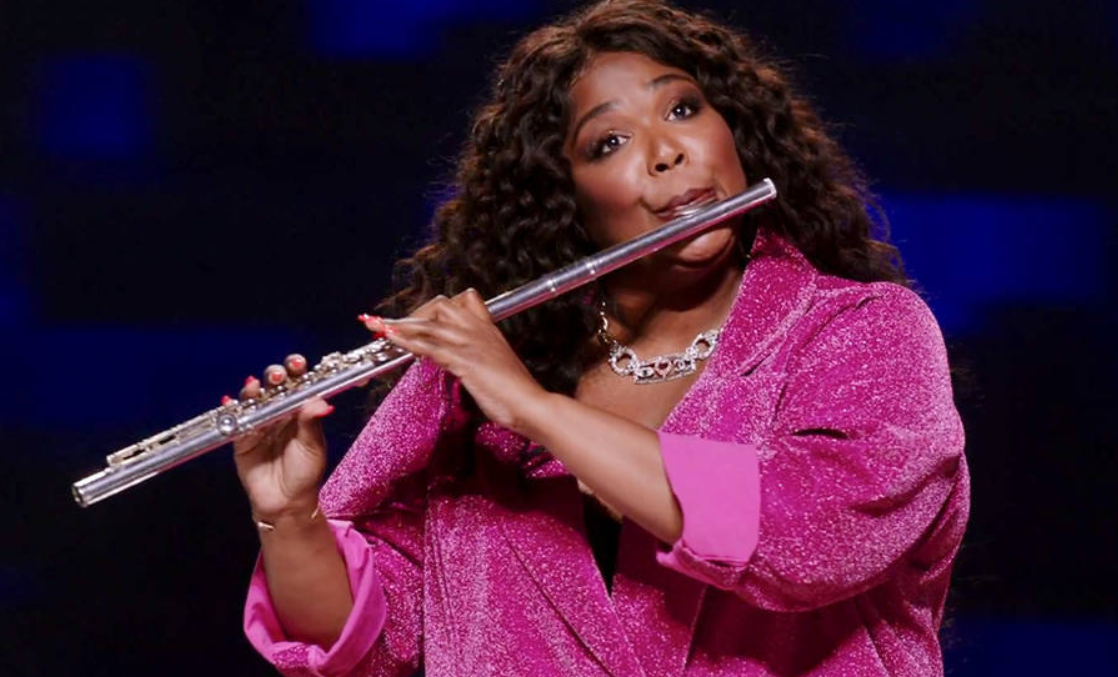 While not primarily a flute player, Lizzo does have a background in the flute after studying it in college. She will occasionally bring her flute on stage when she sings, and she'll play a flute solo during a song. Some of her songs, like Coconut Oil, feature flute solos even in the recordings. Lizzo is a great flute player to look to for inspiration on how to use the flute outside of classical music.
Coconut Oil | Amazon
Coconut Oil is the debut solo EP by American singer and rapper Lizzo. Lyrically, the extended play explores themes of body positivity, self-love, and the journey to those ideals. Coconut Oil received positive reviews from music critics.
Buy at Amazon
We earn a commission if you make a purchase, at no additional cost to you.
09/21/2023 08:40 am GMT
FAQs
Question: How do flute players become famous?
Answer: Flute players can become famous in many ways, from teaching to performing. Some players, like Terry Crews and Lizzo, aren't full-time flute players, but they became famous in other ways.
People who do play the flute as their main career can become famous through solo, chamber, and orchestral performances. They may also reach a level of fame after teaching at a prestigious university or developing the flute repertoire with books and pieces.
Question: Who is the most famous flute player?
Answer: James Galway is probably the most famous flute player, both living and of all time. He has had a successful performing career and has toured all over the world.
Galway is also a knight, and he has started a flute festival and an online website for flute lessons. However, his playing isn't for everyone, so check out all of the flute players on this list to find someone you like.
Question: How much money do famous flute players make?
Answer: Famous flute players can make different amounts of money based on their careers. James Galway probably makes a lot of money, especially since he owns many gold flutes.
However, other flute players may not make as much. They might not teach full-time, so their pay for that could be lower. If a player doesn't perform often, that can also affect their income.
Question: What type of flute do famous flute players play?
Answer: Famous flute players use the flute that works the best for them. For example, George Pope is an Altus Artist, meaning he plays flutes from the Altus flute brand.
However, Nicole Esposito plays a Miyazawa flute. Other players on this list probably play other brands. The variety of models available means any flute player, famous or not, can choose the instrument that suits them.
Final Note On A Famous Flute Players List
Whether you're a beginner or aspiring professional flute player, you should look at a famous flute players list. Then, you can find people to listen to so that you can learn new flute music more easily. James Galway is a great player to listen to for a lot of music. However, you may want to listen to Nestor Torres or Hubert Laws for jazz inspiration, while Sandra Miller is the best flute player for Baroque music.
Fortunately, you can listen to as many famous flute players as you want. Then, you can take your favorite parts of each player's style to form your own musical interpretation.