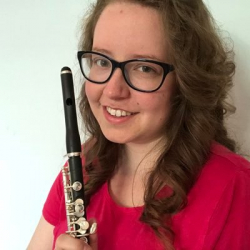 Latest posts by Hannah Haefele
(see all)
When I told my parents that I wanted to play the saxophone, they took me to our local music store to rent one. I ended up playing a beginner Yamaha for many years, making it one of the best Yamaha alto saxophones out there. Unfortunately, I don't own that saxophone anymore, but it's still an excellent choice for new saxophone players. But advanced and professional musicians can also benefit from a saxophone from Yamaha.
What To Look For In An Alto Saxophone
When choosing an alto saxophone from Yamaha or any other brand, you should consider what you want and need. The best Yamaha alto saxophones share some features, but the perfect one for someone else might not work for you.
Alto saxophones are fantastic for beginners because they aren't too big or heavy. But they're just as suitable for advanced and professional players. Here are a few factors to look at when shopping for an alto saxophone.
Level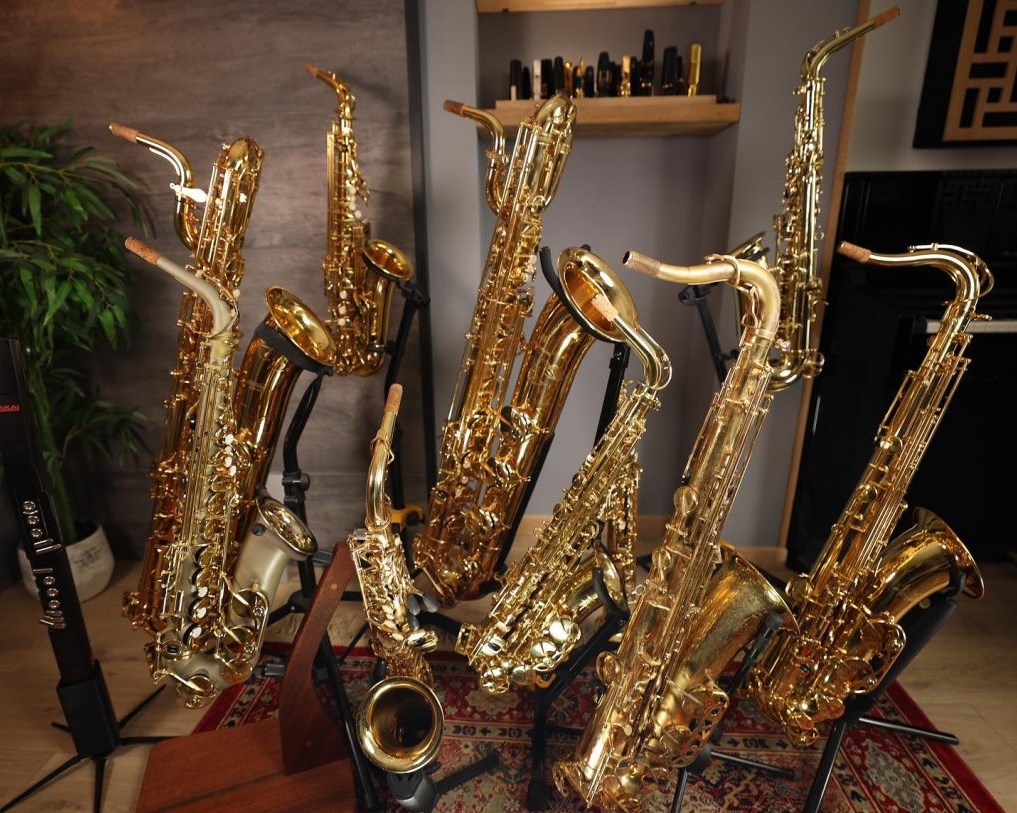 The first thing you should decide on is what level of saxophone you want. If this is your first alto saxophone, you should consider a student or beginner model that will be affordable and easy to play as you first learn. An intermediate saxophone is a good option if you've been playing for a while. At this level, you can start to get more custom specs and options to improve your playing.
You don't have to be a professional saxophone player to buy a professional-level instrument. Makers typically create some of the parts by hand, so they can give a more precise result. And you can get a nice full sound.
Neck
If you decide you don't need to upgrade to a whole new alto saxophone, you can upgrade parts of your instrument. Many players will buy a different mouthpiece and ligature as they progress.
However, Yamaha makes standalone saxophone necks that you can buy. If you want to change up your sound without paying a ton for a new saxophone, upgrading the neck is a great alternative. A different neck can affect the sound and response, so you may find it easier to play your instrument, and you can do more with it without it squeaking or having other issues.
Body
Upgrading the saxophone body requires you to buy a new instrument. But when you do buy a new alto sax, you should consider if you prefer one type of body construction. The two main options are ribbed and non-ribbed, and that refers to the saxophone mechanism. A ribbed saxophone has stronger bonds between the posts, so the instrument won't need repairs as often.
You can usually find ribbed saxophones at the intermediate and professional levels. However, student models tend to be non-ribbed, which can make the sax easier to play. Non-ribbed models can also be slightly lighter.
Materials
While many saxophones are yellow brass, some come in other materials. Copper, bronze, and silver are a few other popular materials, and they can affect the sound and look of an alto sax. You may also want to consider the saxophone's lacquer. Some models use a clear lacquer, so you can see the yellow brass, whereas others may have a silver or nickel lacquer.
The combination of materials can make a big difference when it comes to selecting the best Yamaha alto saxophone for you. As a beginner, you don't need to worry too much, but this can be something to consider when you want to upgrade.
Keys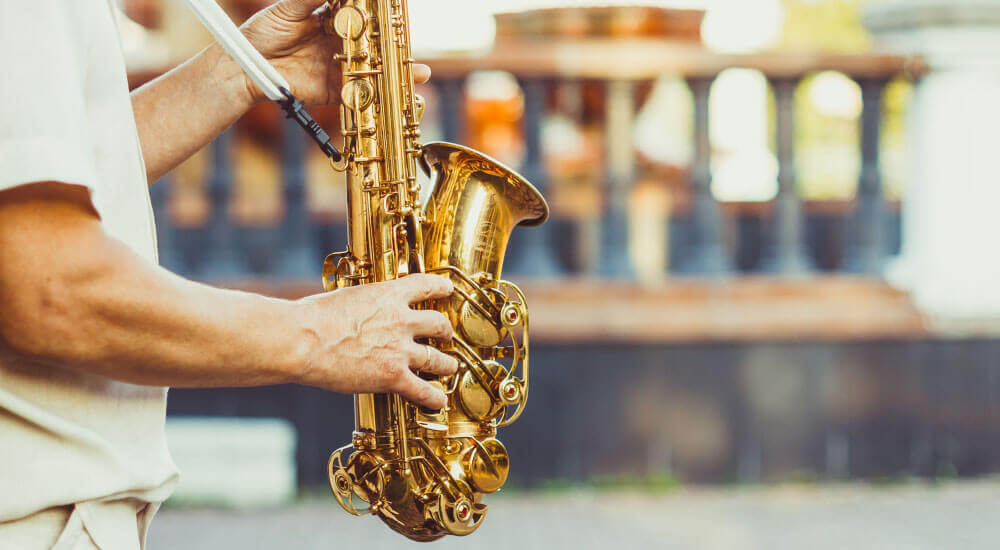 On an alto saxophone, the basic sounding range is the D flat below middle C to the A flat just above the treble clef staff. Written, those notes are B flat below middle C to F above the staff.
But some saxophones have a high F# key that allows you to play a half step above the normal range. Now, you can do this without the key, but it can be more difficult because it requires a lot of air and special fingering.
If you know you need to play higher notes a lot, it can help to look for alto sax with the F# key. That way, you won't have to struggle to play the note on your own or in a group.
Price
At any level, you should think about how much you can expect to spend on a Yamaha alto saxophone. When you first start learning, you can get by on a more affordable model, but the cost can be steep if you don't know if you'll stick with it.
Once you get some experience and know you need a better instrument, you may need to pay a few thousand dollars. And professional instruments can cost even more.
But a lot of these expensive saxophones are worth the money. They have extra features or some hand construction, so they're still a great value for what you get. Don't choose the cheapest alto sax just to save some money.
The Best Yamaha Alto Saxophones
Whether you've played a Yamaha saxophone before or not, they're some of the best instruments on the market. They're of excellent quality, and the company makes saxes for beginners through professionals.
Before you buy the first alto saxophone you find, consider a few of the best Yamaha alto saxophones. If possible, give them a try yourself so that you can make the best decision for yourself. And if you can't try them, find recordings to get an idea of how they sound.
YAS-280
The Yamaha YAS-280 is one of the best beginner alto saxophone models. It's brass with gold lacquer on the body and keys, so it looks great, and the gold helps it sound warm. This model has a high F sharp key, and it has an ergonomic design, so the saxophone is easy to play. The low B to C sharp mechanism makes it easy to switch between those notes without a break in between.
You also get a neck with a new design that helps make playing easier and has a fantastic response. And the thumb rest is adjustable, so you can make playing as comfortable as possible.
Pros
Ergonomic
Good sound
Comes with accessories
Cons
Keys are a little close together
YAS-26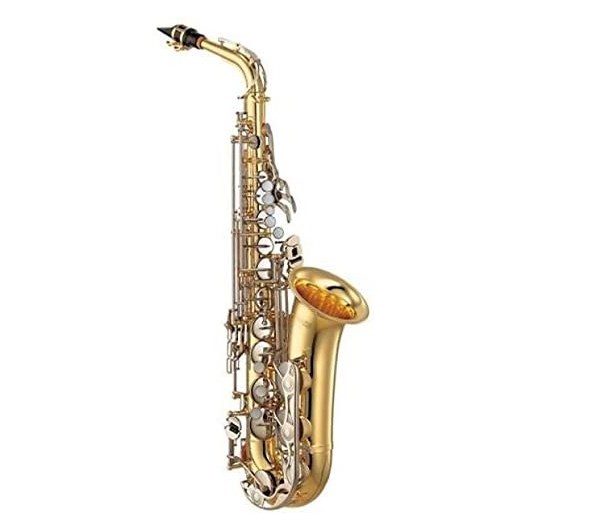 While I don't own it anymore, I believe my first alto saxophone was a YAS-26 or something similar. This model has an easy connection between low B and C sharp, so moving between those notes is straightforward. It also comes with an adjustable thumb rest to make playing more comfortable. The nickel-plated keys are durable, so you can play this saxophone for a while.
Like other alto saxes, this one is in the key of E flat. But it's a bit expensive for what you get because you don't get the high F sharp key like on the YAS-280.
Pros
Comfortable to play
Durable
Great for beginners
Cons
YAS-480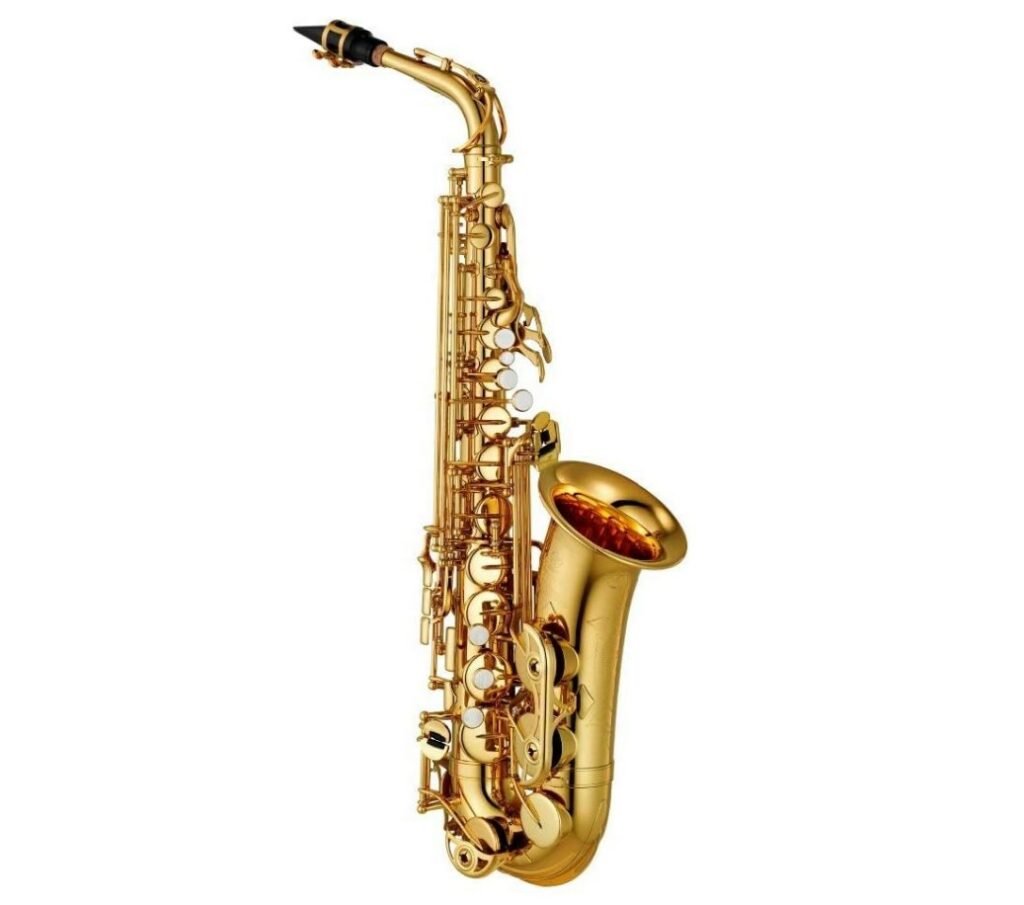 If you're looking to upgrade your alto saxophone, the Yamaha YAS-480 is a good place to start. The saxophone has a left-hand seesaw key to make switching between low notes easier. It also has a keyguard and a better neck than some alto saxophones. But if you don't like the neck, you can swap it out with a custom saxophone neck from Yamaha.
There's also hand engraving on the body, and it has a beautiful gold lacquer. And the mechanism is easy for professionals to adjust when you need repairs.
Pros
Great design
Customizable neck
Looks and sounds good
Cons
Doesn't come with accessories
YAS-62
The YAS-62 is one of the best Yamaha alto saxophones for professionals and advanced amateurs. It features a new design that helps with the instrument's response, and it also offers excellent control. You can use this saxophone to get a clear and beautiful tone, and it's free-blowing so easy to play. Like the other Yamaha alto saxophones, this one has a special mechanism to help you move between low B and C sharp.
The gold lacquer looks and sounds great, so you can get a warm tone. You also don't have to struggle with your airstream to get a decent sound.
Pros
Great for professionals
Good response and control
Beautiful tone
Cons
YAS-875EXII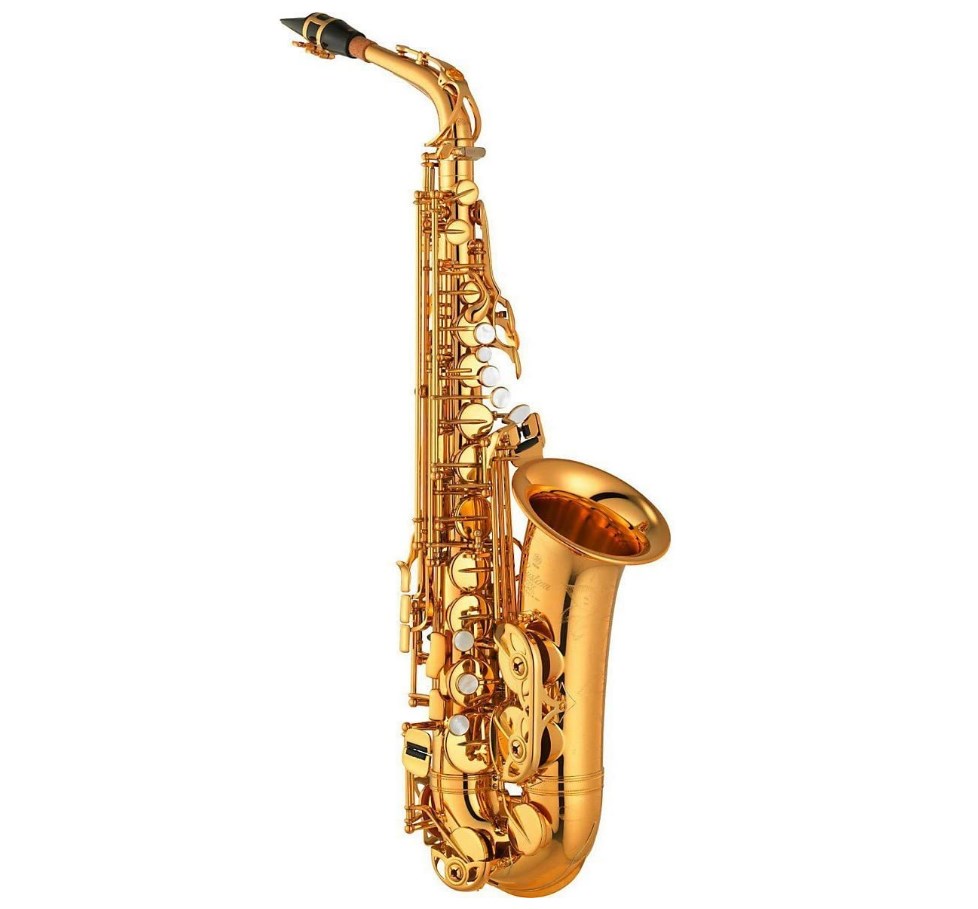 Another option to try when shopping for a professional instrument is the YAS-875EXII. It's a custom alto saxophone with an amazing design to help you learn and play harder pieces of music. Saxophonists like Otis Murphy and Nobuya Sugawa helped design the instrument, so you can be sure it's great. Playing the alto is relaxing, and you can express yourself more easily.
Yamaha uses a special heat-treating process to help improve the resonance and response. If you want a saxophone that you can play for years, you can't go wrong with the YAS-875EXII.
Pros
Input from saxophonists
Great quality
Good resonance
Cons
YAS-82ZII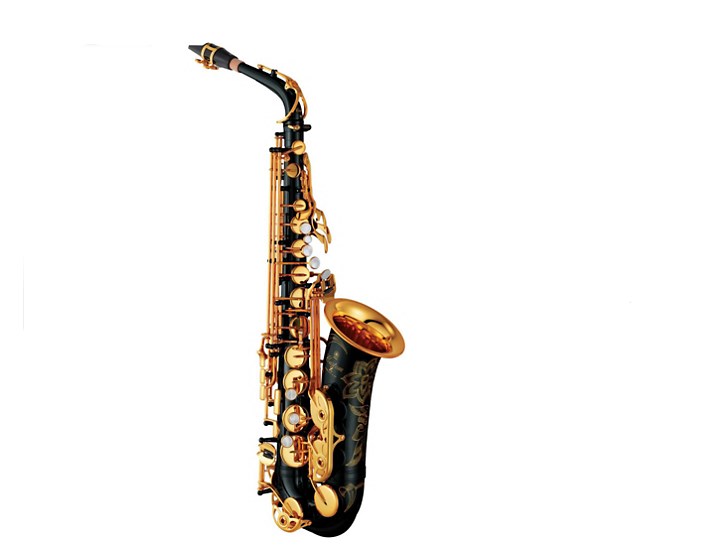 The YAS-82ZII is an excellent professional-level saxophone with some unique features. It's a redesign of the Custom Z saxophone, and the new design came out in 2o13. This model has domed metal resonators that help improve the response and give a clear tone to the instrument. You can use it to play various dynamics from the low notes to the high notes.
The body is hand-hammered and engraved, so each individual saxophone is slightly different. If you want to try this instrument, be sure to test out a few to find one that suits you. Plus, you can choose from different finishes, including black lacquer, silver plating, lacquered, and un-lacquered. The baseline model comes with a high F#, but you can order it without the key if you choose.
Pros
Customizable
Partially handmade
Great tone
Cons
How To Decide When To Upgrade Your Alto Saxophone
If you play the alto saxophone enough, there will come a time when you may want to upgrade to an intermediate or professional instrument. You can start with buying a new mouthpiece and ligature or switching to a new reed. However, those changes may not be enough to help you progress. If you find you can't get the sound you want, even after those alterations, you might need to upgrade to an intermediate or professional saxophone.
It's also time for an upgrade if you struggle to get a good sound or if you tend to squeak a lot. You should be able to blow as much air into the instrument as you want without it compromising your sound. But don't upgrade your alto saxophone just because you want the newest gadget or to emulate your favorite player. While a new saxophone might help, you should have some skills before you buy a new one.
If you aren't sure if you're ready for an upgrade, consider scheduling a lesson with a private teacher. The teacher can evaluate your playing and help you determine if you need a better saxophone.
FAQs
Question: Does Yamaha make good saxophones?
Answer: Yamaha makes excellent saxophones for beginners through professionals. The company also makes great accessories, like mouthpieces and necks.
Whether you need to upgrade your entire setup or a part of it, Yamaha is an excellent brand to consider. That way, you don't have to shop around for gear and not know if it will work well.
Question: Is Yamaha a professional saxophone brand?
Answer: When it comes to Yamaha alto saxophones, you may notice there are more professional models than student models. So yes, it is a professional brand.
At that level, you can choose from three models, and they're customizable. No two professional Yamaha alto saxes will play exactly the same, which means you can find an instrument that you love.
Question: How heavy is a Yamaha alto saxophone?
Answer: The average Yamaha alto saxophone weighs about 11 pounds. A model's exact weight could vary slightly depending on the materials, any extra keys, and other specs.
Fortunately, you can use a neck strap to take some of the weight off of your hands. A good neck strap should be comfortable and easy to put on and off.
Question: How much does a Yamaha saxophone cost?
Answer: A Yamaha saxophone can cost anywhere from $1,000 to $5,000 or more. Professional models, of course, will cost more than a beginner or intermediate instrument.
However, you can lower the cost by looking at used saxophones. Now, you may need to search a bit before finding one, but if you can wait, it can be an easy way to save money.
Another thing to consider is the potential for fake instruments. If you want to buy a saxophone online, verify that you get it from a reputable source or that you can return it if it isn't a genuine Yamaha.
Question: Where does Yamaha make saxophones?
Answer: Yamaha makes instruments in Japan in their factory. However, you can buy a Yamaha alto saxophone anywhere in the world. It may take a while to get the instrument to you if you buy it from somewhere far away, it will get to you.
Question: Where can you buy a Yamaha alto saxophone?
Answer: You can buy a Yamaha alto saxophone from your local music store if they carry saxophones. Another option is to shop online at various retailers or music-specific websites.
If you're looking for a used instrument, you may also be able to find something on Craigslist or Facebook Marketplace. Or a local college may know of students or teachers looking to sell their saxophones.
Question: Can you rent a Yamaha alto saxophone?
Answer: Renting a Yamaha alto saxophone is an option, especially for beginners. Many music stores have rental programs, and some of them let you rent to own, so you can pay off the balance and make the saxophone yours.
If you're in a school band and need to borrow a Yamaha alto saxophone, the group might have one you can play. Or you can borrow one from a saxophone player that you know.
Final Note On The Best Yamaha Alto Saxophones
Whether you're looking for your first or fifth saxophone, you should consider the best Yamaha alto saxophones. Yamaha is a popular musical instrument company, and the quality is fantastic. The best Yamaha alto sax overall is the YAS-62. It's a professional-level instrument, so there are a ton of customizations you can make to help get the sound and feel that you want.
While it's not the best for beginners, even intermediate players can get some use out of it.