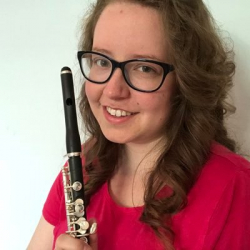 Latest posts by Hannah Haefele
(see all)
Do you want to become a professional saxophonist? Or do you just need some inspiring musicians to listen to? Either way, you should consider some of the top saxophone players of all time. These performers have helped shape the saxophone as we know it. Whether you like jazz or classical, alto or tenor saxophone, you can find someone whose recordings can help make you a better player.
Saxophone Through The Decades
Compared to other instruments, the saxophone is very new. Adolphe Sax developed the instrument in the 1840s, which is quite a bit later than the developments of string instruments, flutes, and other classical members of the orchestra.
Because of that, there aren't a ton of top saxophone players from more than a century ago. The saxophone took a while to gain prominence, and even then, it never made it into the orchestra's wind section.
Still, there are plenty of people that you can call the top saxophone players of all time. While many of them are from the recent past, there are just as many currently alive and performing and recording music.
Top Saxophone Players Of All Time
As you learn how to play the saxophone, it can help to have a few musicians to look up to. You can listen to their recordings and consider how you can emulate their sound. Or you can decide to use their playing as inspiration, but you go in a different direction. Whether you want to focus on the soprano, alto, tenor, or baritone saxophone, there's a top player for you.
And the top saxophone players of all time play both classical and jazz music. So you don't have to want to be in a big band to play the alto saxophone or any other member of the family.
Kenny G
Starting with the soprano saxophone, one of its top players is Kenny G (b. 1956). He loves to perform intimate shows to get up close with his audience.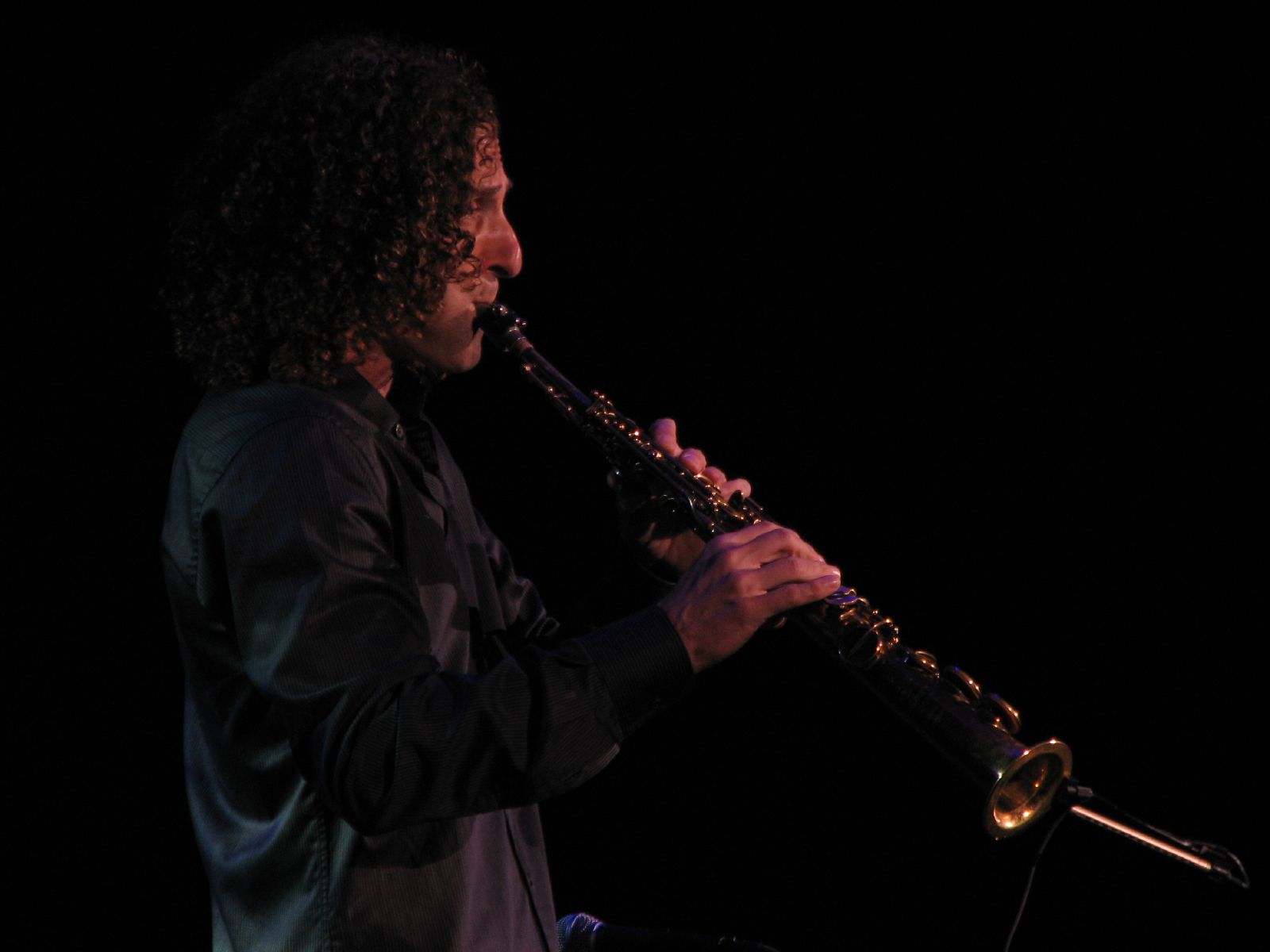 G has performed in different genres, including pop and rock. He's the saxophonist that you hear in the song "Last Friday Night (T.G.I.F.)" by Katy Perry (although that solo is on tenor sax).
The soprano saxophone player also performs jazz music, and he's sold more than 75 million records. That makes him one of the best-selling musicians in history, not just saxophone players.
Steve Lacy
Another top soprano saxophone player to know is Steve Lacy (1934-2004). He was an American jazz saxophonist with training on the piano and clarinet as well. For a while, Lacy played a lot of traditional jazz music, taking inspiration from jazz styles in Kansas City, New Orleans, and Chicago. Eventually, he started playing solo as a saxophonist.
He was also an international artist and played with many other great musicians, such as Karl Berger. Lacy even worked as a composer, and his music is an important part of the saxophone repertoire.
Jan Garbarek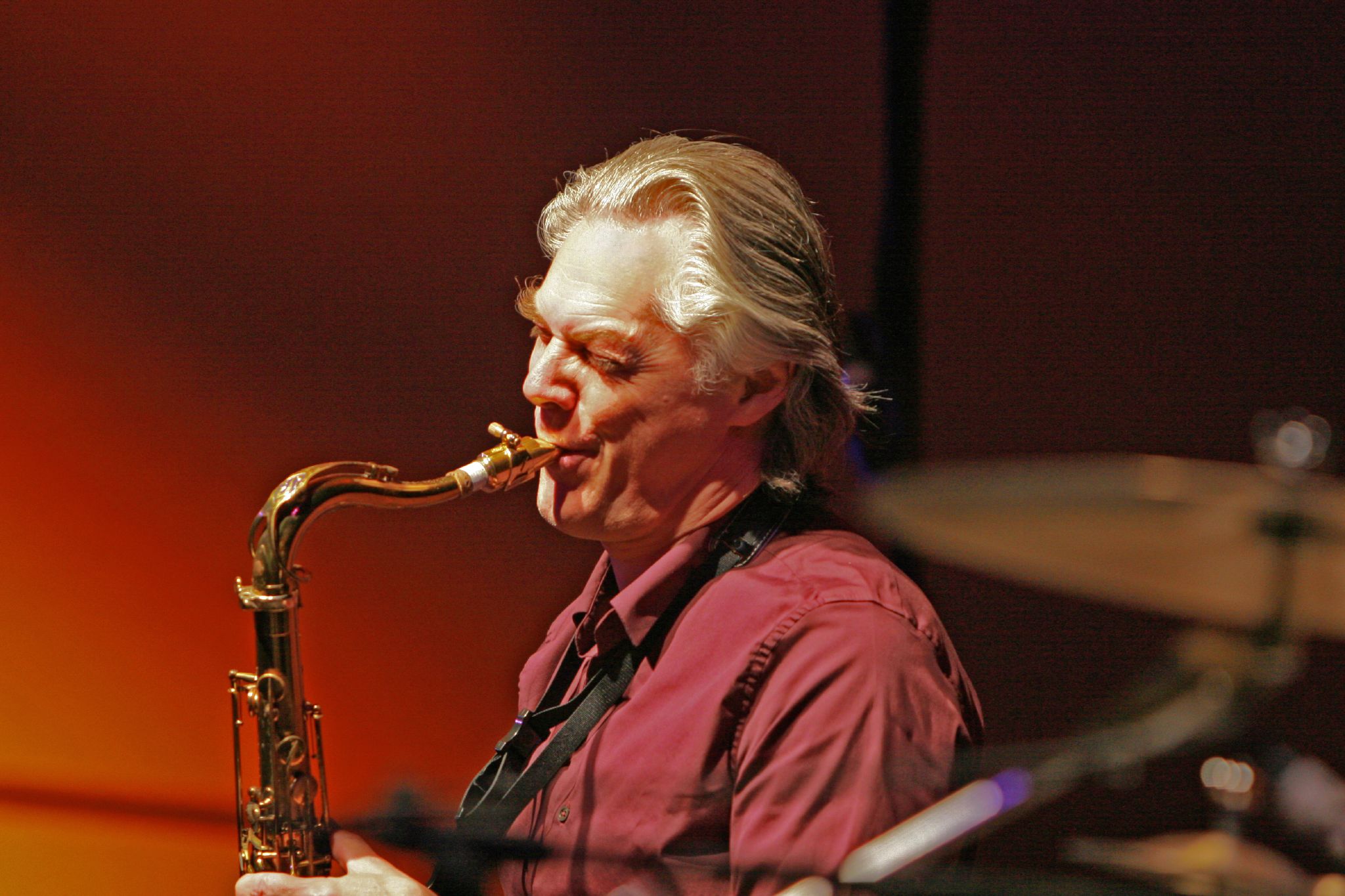 Jan Garbarek (b. 1947) is from Norway, and he's a prominent soprano and tenor saxophone player. He plays a lot of contemporary music and can provide excellent sounds to the music. When playing the smaller saxophone, he plays a curved soprano, which allows him to produce different tone colors. And he also plays music all over the world.
Garbarek wants to explore the "common language" that is music by playing music from different cultures. He's also explored his roots with Norwegian folk music, and he's been on multiple recordings.
Amy Dickson
The first woman on this list, Amy Dickson (b. 1982), is an excellent Australian saxophone player. She plays a lot of soprano, but she can also play the alto saxophone. A Grammy-nominated musician, she has played many different works for the classical saxophone. Dickson plays a lot of contemporary music, and she has worked with composers on new works.
She started a series online during the pandemic where she would interview composers and play their works for the solo sax. And she has performed works originally written for violin or other instruments to help explore how the saxophone sounds.
Marcel Mule
Moving to alto saxophone players, I have to talk about Marcel Mule (1901-2001). He was a French saxophonist who first studied the instrument with his father. While he did play in jazz orchestras, he helped integrate the sax into the classical world. Mule played in the premiere of the piece "Bolero" by composer Maurice Ravel.
The saxophonist then taught at the Paris Conservatory and was the second saxophone player to do so. He's remembered as the father of the French Classical Saxophone School, a way of playing and teaching the instrument.
Eugene Rousseau
Eugene Rousseau (b. 1932) studied with Marcel Mule, and he debuted in Carnegie Hall. He also gave many solo saxophone recitals across Europe, paving the way for other saxophone players.
The classical saxophonist has also given many premieres of important classical works, such as concertos and sonatas. He's also helped Yamaha develop saxophones since the 1970s, which has helped the company make fantastic instruments.
Rousseau has taught at Indiana University's Jacobs School of Music and the University of Minnesota. While at Minnesota, he helped host the World Saxophone Congress Convention.
Jess Gillam
If you want to learn about future top saxophone players of all time, listen to Jess Gillam (b. 1998). She has played alto and soprano saxophone and has released many recordings.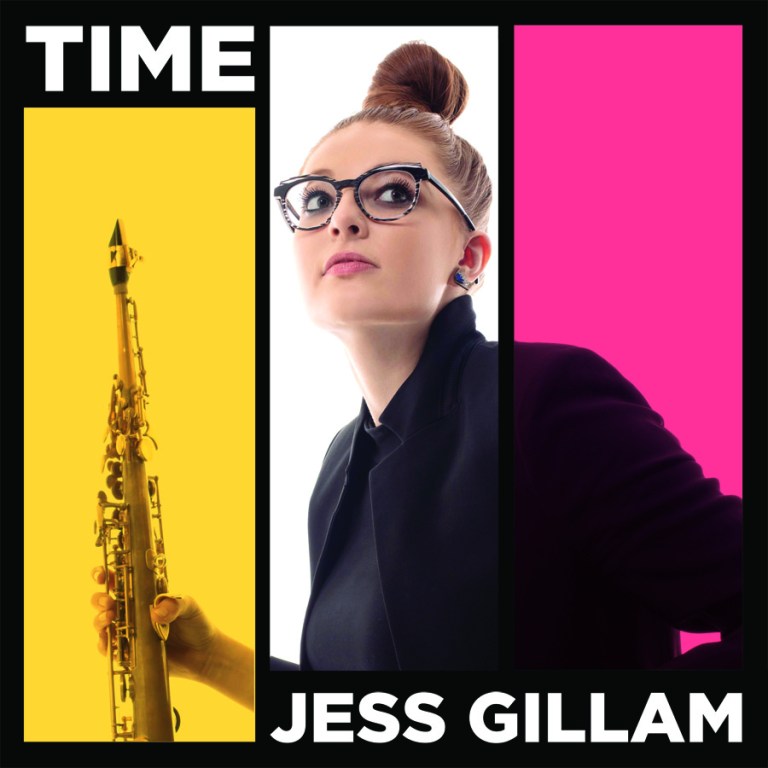 Decca Classics signed her to their label as their first saxophone player. The British saxophonist is also a frequent performer in the United Kingdom, so you can hear her live. At 13, she became the youngest endorsee of Yanagisawa Saxophones. She's also a Vandoren UK Artist, and she maintains a concert series and an active presence on Instagram.
Alexa Tarantino
Alexa Tarantino (b. 1992) is another young woman playing the alto saxophone, but she's more of a jazz player. She also works as a composer and woodwind doubler as well as a teacher.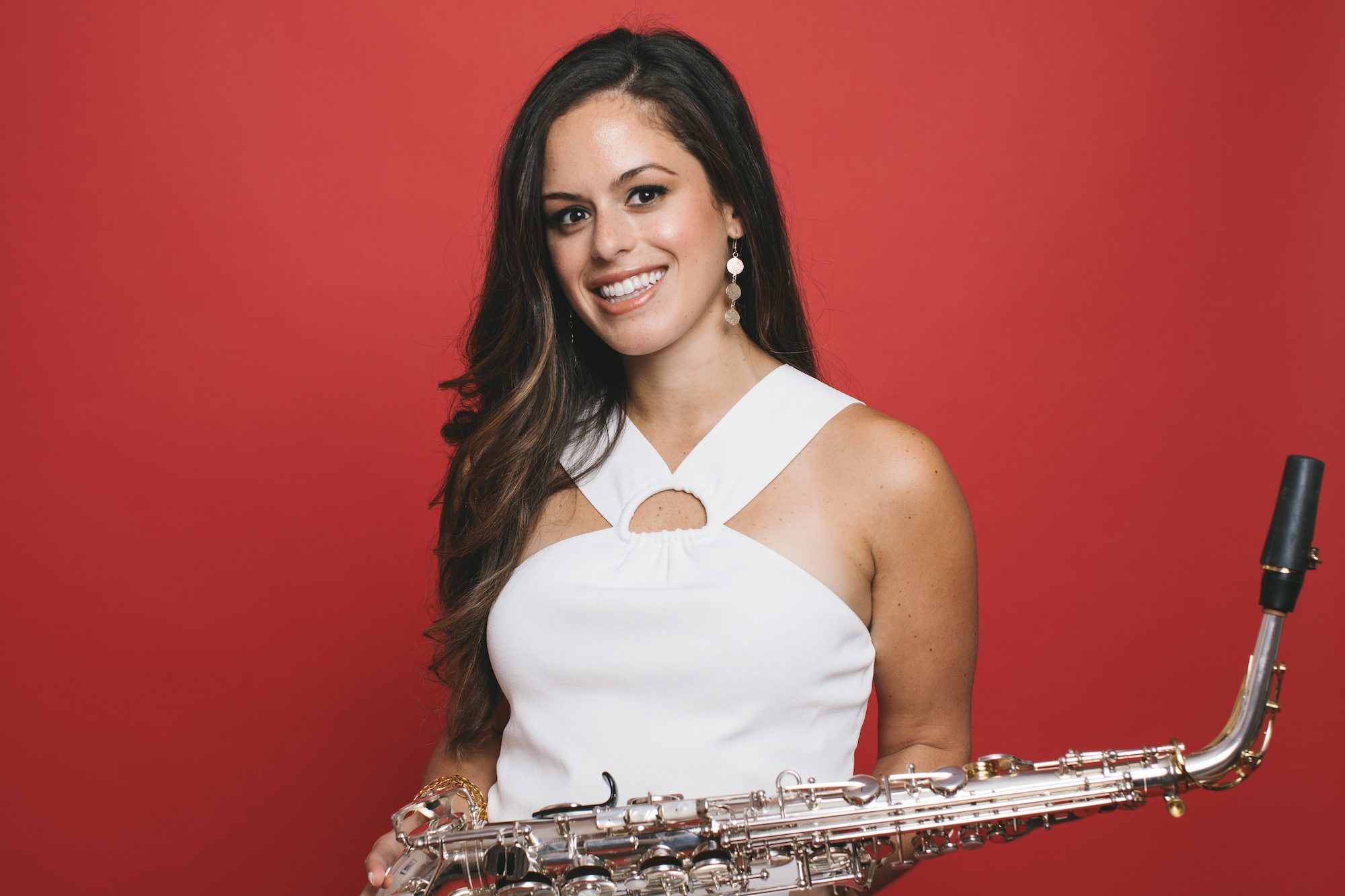 Tarantino has a quartet and has performed in various venues around New York City. Arranging music for recordings and performing in musical theater pits are other accomplishments in her career. She works as a teacher and clinician and has worked with students in New York and around the United States. Tarantino is an artist for Yamaha and Vandoren, and she's active on Instagram, sharing her music with others.
Charlie Parker
Of course, you can't share a list of the top saxophone players of all time and not include Charlie Parker (1920-1955). He was a Kansas City native so grew up in one of the best jazz music scenes in the world. In high school, he took to the alto saxophone, and he started getting performance gigs. His career took off so fast that he soon decided to leave school to focus on music.
Parker played with Dizzy Gillespie and even founded his own music group. He helped Gillespie create the bebop or bop style of music and was a Grammy Award winner.
Julian "Cannonball" Adderley
Julian Adderley (1928-1975) went by the nickname Cannonball and was from Florida. After growing up and teaching music in Florida for a while, he moved to New York with plans to pursue more training. However, he performed once and the audience loved him. Adderley started his career by playing with Miles Davis but then left to form his own music group.
He participated in residencies and worked on TV, and he became a spokesperson for the genre of jazz. Cannonball primarily played an alto saxophone, but he could also play other members of the sax family.
John Coltrane
Like Charlie Parker, John Coltrane (1926-1967) was one of the most influential saxophone players of all time. He primarily played the tenor saxophone but also performed on the soprano sax occasionally. Coltrane's dark and brooding sound remains one of the most recognizable tones in jazz. His career started as a sideman, but he also became a bandleader, and he recorded 25 albums in his lifetime.
Charlie Parker influenced John Coltrane, and Coltrane fell in love with bebop. Coltrane later joined Miles Davis's group before striking out on his own.
Lester Young
Another one of the top saxophone players of all time was Lester Young (1909-1959). He had the nickname "The Prez" which was short for "The President of Jazz." Young played with Billie Holliday and influenced other popular jazz saxophonists. His style was very sweet, which was quite different from the more popular, aggressive playing of his day.
He played with Count Basie in Kansas City before being drafted into the Army. Unfortunately, he wasn't able to be in the military band, and he had a tough time in the military. But he was able to play music again later in his career.
Sonny Rollins
Sonny Rollins (b. 1930) is a fantastic tenor saxophone player. Also a composer, Rollins has had a long career in music, and he's performed all over the country and world.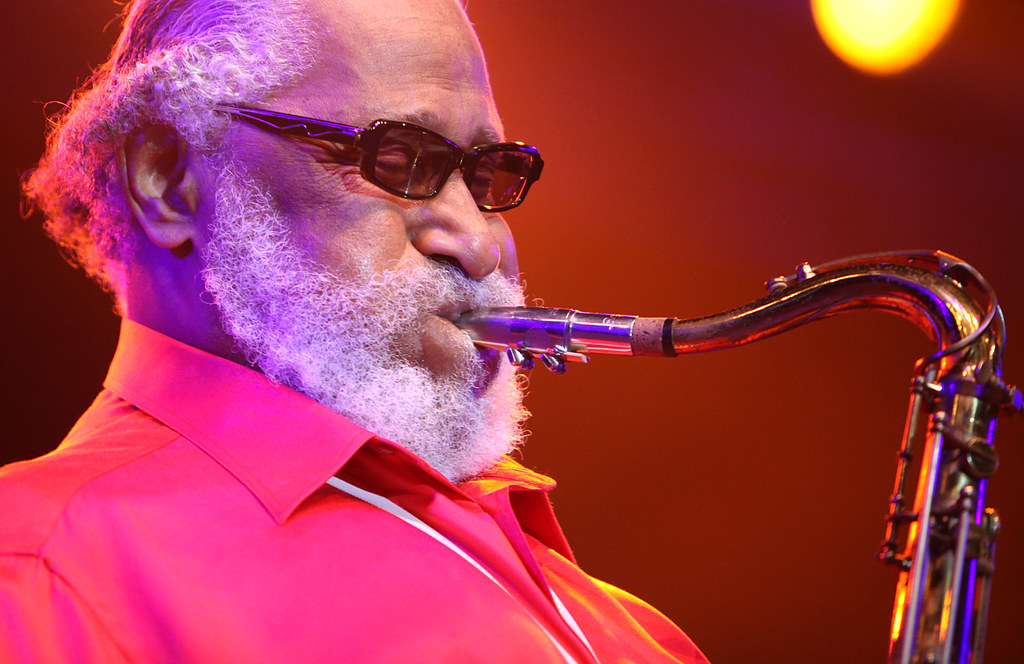 While growing up in Harlem, he heard jazz music and started playing the alto saxophone. Eventually, he switched to focus on the tenor saxophone and made a name for himself in jazz circles. He recorded many albums, and he became known for playing unaccompanied on the sax. Rollins has won multiple Grammys and other awards, and he continues to release new music.
Stan Getz
Another top tenor saxophone player, Stan Getz (1927-1991) was born in Philadelphia and had Ukrainian roots. Eventually, he started playing music and switched between various instruments before the saxophone.
In his teens, he started touring and was able to play music for a while without the risk of the military draft. Getz later moved to California and continued to perform with tons of other musicians. Another one of Getz's accomplishments is bringing bossa nova to the western world. He had a fantastic sound and was able to make audiences fall in love with the music.
Cecil Payne
The baritone saxophone has also been a favorite among top saxophone players. Cecil Payne (1922-2007) was one of the best bari players in all of bebop music. He was inspired by Lester Young to start playing the saxophone, which helped kick off a successful career. While he started on the alto sax, he switched to the baritone while playing with Roy Eldridge.
Payne was able to play the bari sax and make it look easy, despite the big and bulky design. He spent a lot of time performing in the New York City area and recorded a few albums as well.
Gerry Mulligan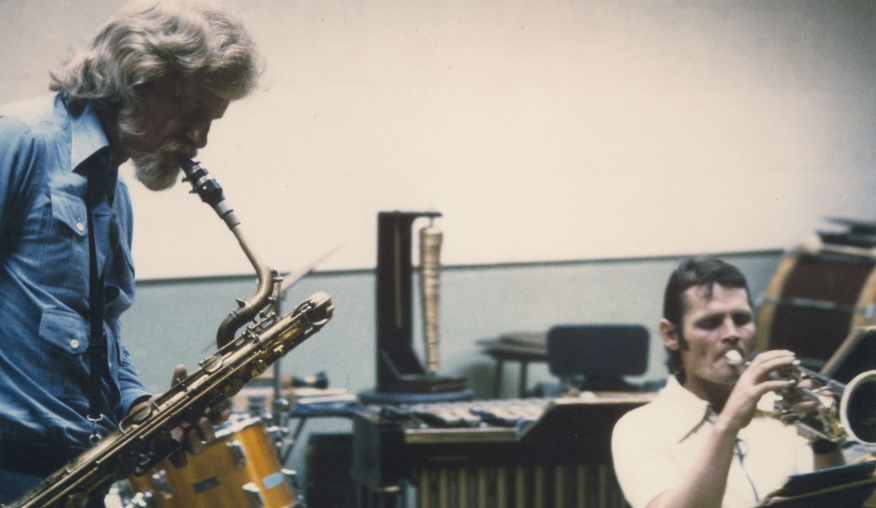 Gerry Mulligan (1927-1996) was another famous baritone sax player. He helped pave the way for contemporary and jazz music and worked with many of the greats, from Miles Davis to Count Basie. The musician was writing and performing music as young as 19 years old, and he did a lot more arranging later on. His works were a prominent part of one of his recordings in the 1940s.
After struggling to make money in New York, Mulligan headed across the United States to find more opportunities. He soon became a touring musician and recorded more albums throughout his career.
Garry Smulyan
Another baritone saxophone player you should know is Garry Smulyan (b. 1956). He has played jazz for many years, starting in high school, and he then studied music in college.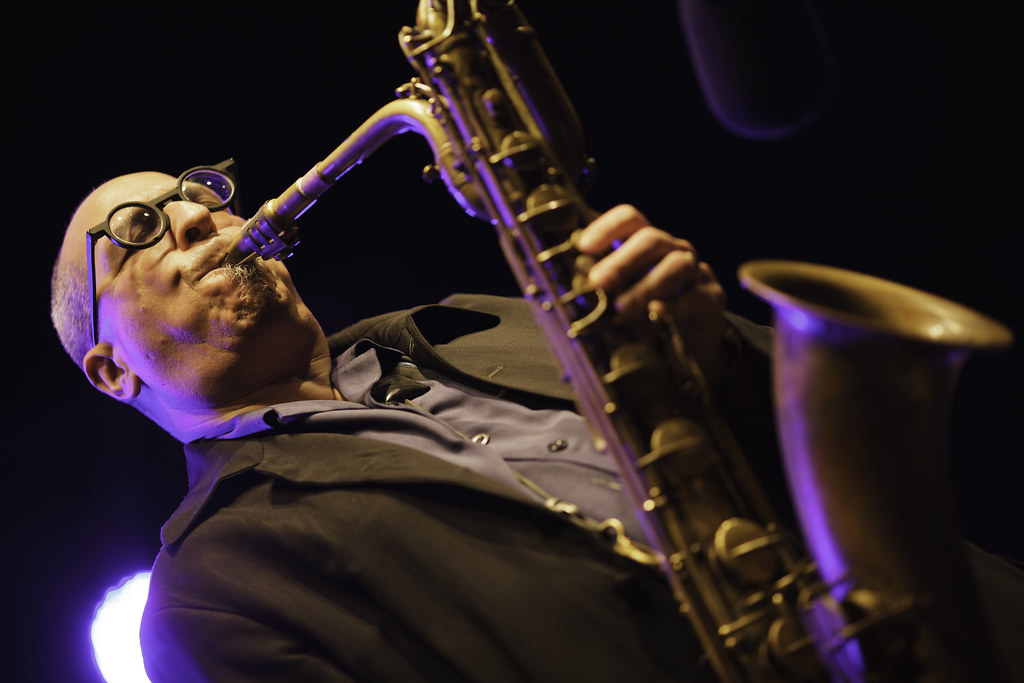 The saxophonist joined a jazz orchestra and performed both on stage and in recordings. He's also made a name for himself as a teacher and currently works at Amherst College in Massachusetts. Many polls have listed Smulyan as the best baritone saxophone player. And the musician has won multiple Grammy Awards for his work with other musicians.
FAQs
Question: Why are there so many male saxophone players?
Answer: Over the years, the saxophone has gained a reputation as a "masculine" instrument. Its popularity in jazz may have also had an effect on the gender breakdown of players years ago.
However, more women and girls are learning the saxophone in school or on their own. You don't have to be a man to play the instrument, and hopefully, women will make up a greater share of the saxophone world in the future.
Question: How can more women and girls play the saxophone?
Answer: Music teachers and band directors can encourage women and girls to choose the sax. Educators should also work to overcome inherent biases that may have them tell girls to play the clarinet or the flute.
However, teachers shouldn't force anyone to play an instrument they don't want to play. The saxophone should be an option for women and girls, but everyone needs to be able to choose their instrument.
Question: Why are there so many jazz saxophone players?
Answer: A lot of the top saxophone players of all time focus on jazz for a few reasons. First off, the saxophone didn't exist until the 19th century, and it took more time for it to become popular.
By the time it was in common use, the standard orchestra was set. Jazz was the perfect place for the saxophone since it's a blend of woodwind technique and brass sound.
Question: Can you be successful as a classical saxophonist?
Answer: While you may not be able to join an orchestra, there are some classical pieces for the solo saxophone and chamber groups. You can focus on these pieces, and you can be successful as an amateur or professional.
It might take a while, and you may need to also teach or compose to have a full music career. But you can enjoy the saxophone, even if you don't want to play jazz.
Question: What makes someone a top saxophone player?
Answer: A lot of things can make someone one of the top saxophone players of all time. If they're older, their career can be a good indicator if they performed a lot and won some awards.
Players who aren't alive anymore but still have influence over the current generation also make the cut for top players. And anyone who affects the current saxophone repertoire (such as by composing or commissioning composers) or overall music scene can also qualify as a top saxophonist.
Final Note On The Top Saxophone Players Of All Time
Whether you're a serious saxophonist or a casual listener, you should know about the top saxophone players of all time. These musicians have been able to make waves with successful careers and open doors for others in the field.
Some of my favorites are Charlie Parker and John Coltrane. But I also follow Jess Gillam and Alexa Tarantino, and their careers are especially inspiring because they're young women, just like me.