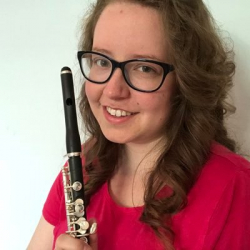 Latest posts by Hannah Haefele
(see all)
The National Flute Association has cataloged over 1,400 pieces and books of flute sheet music. While that variety is fantastic, it can make it hard to choose the best flute sheet music to learn with. Whether you're a beginner, intermediate, or advanced player, there's some flute sheet music for you. You just have to decide on the best sheet music for you.
The Best Flute Sheet Music To Learn With
The best flute sheet music to learn with depends on a lot of factors. It can depend on your current playing level, age, and if you're learning privately or as part of a group. Some sheet music is also great for beginners, but advanced players might find it too boring. On the other hand, some sheet music for advanced players would be overwhelming for a beginner.
Regardless of your flute playing level, you should at least know about the following books and pieces of flute sheet music.
Rubank Method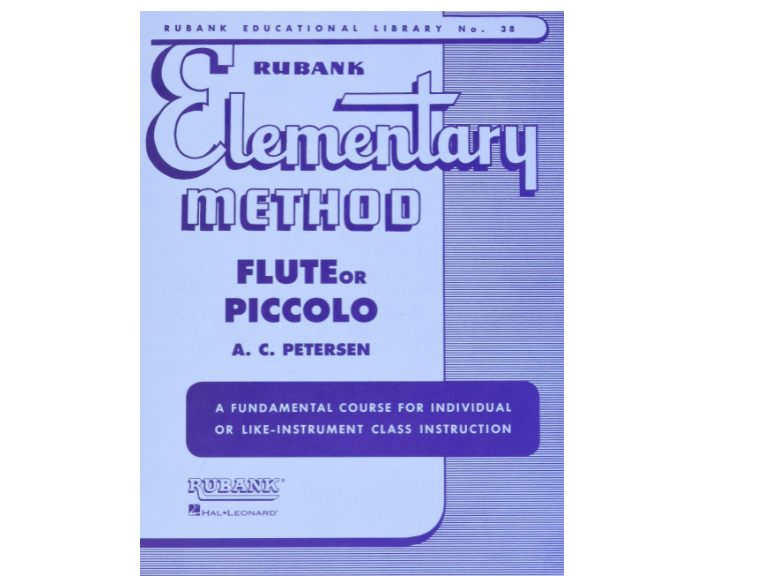 The Rubank Method is a series of four books, starting with the Elementary Method and going up to two volumes of the Advanced Method. You can use the elementary book to learn to play the flute or piccolo from scratch. It teaches you the different notes and how to read sheet music. There's also a fingering chart you can reference when learning new notes, so you can make sure to hit the correct pitches.
I will say this book is a bit boring, and it progresses to new lessons and concepts more quickly than others. But that can be a good thing if you learn fast and want to focus on the fundamentals.
Flute 101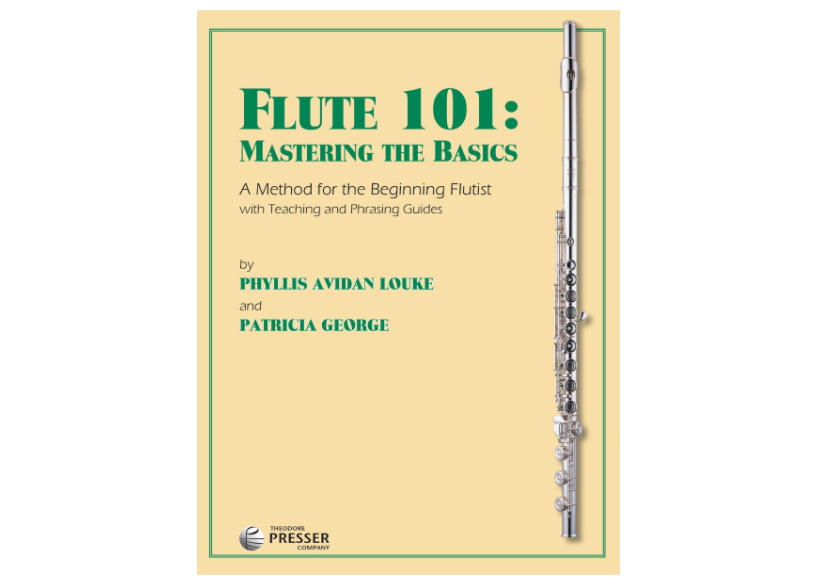 Flute 101 is another popular flute method book, and it's perfect for beginners. The book starts you off with just using the headjoint, so you don't have to worry about where to place your fingers. It also has duets that you can play with another flute player, such as your teacher. This book is a bit more interesting than the Rubank, but it's also quite a bit more expensive.
If you want something with more fun tunes than the Rubank, and that doesn't go as fast, Flute 101 is great. Children and adults can get something out of it, and it also comes as part of a series, so you can move on to Flute 102 when you finish the book.
Blocki Flute Method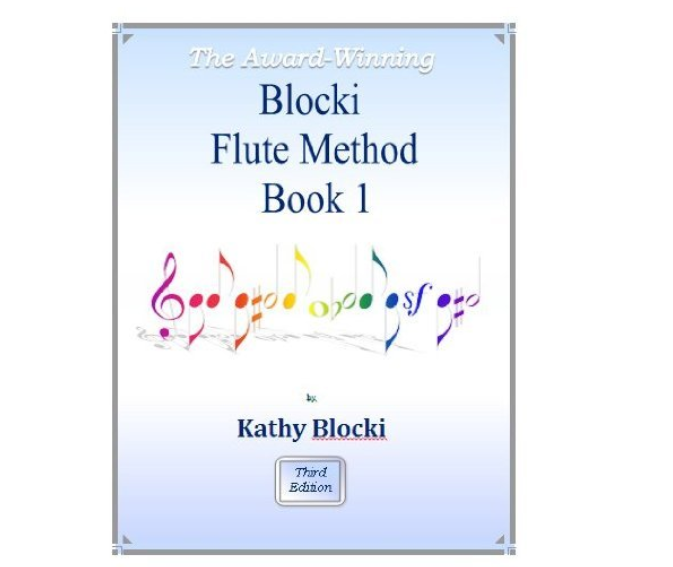 Kathy Blocki is a flute player and teacher who created her own Blocki Flute Method for younger players. The book includes plenty of diagrams to help you know where to place your fingers. You can play duets with your teacher, and there are even some short composition projects. Those projects can help reinforce musical concepts on and off the flute.
If you're an adult, you may find the exercises a little childish, but it's a great option if your child wants to play the flute. Like the other flute books, this one has more advanced volumes, so you can use them for a while.
Standard of Excellence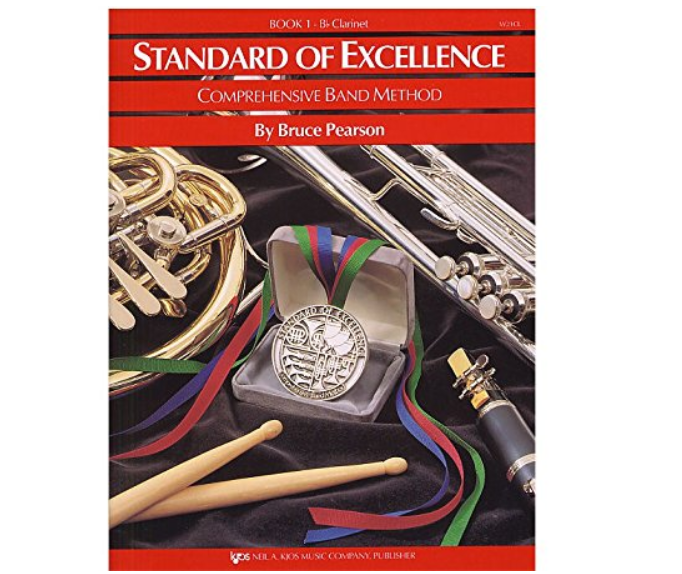 The Standard of Excellence series is popular among school band programs, and the flute book is great. It starts from the beginning, so you don't need any flute playing experience to use it. This book progresses in a way that makes sense for a full concert band. Because of that, it doesn't always introduce notes for the flute in the best order for the instrument.
However, it's a good book to have if you or your child is going to join a beginning band. The director might require you to get the book, but you can also use it on your own.
Trevor Wye Flute Class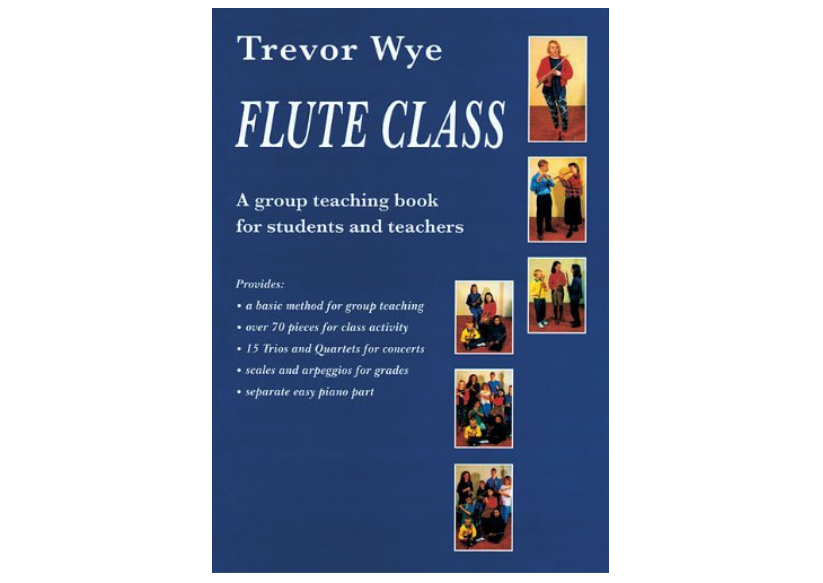 Another beginner group book to consider is Trevor Wye Flute Class. The music contains pieces for two, three, or four parts, and there are also technical exercises, like scales. You also get a piano accompaniment part, which can help support the flute players. It's a great option for students and teachers in group lessons that just involve the flute and not other instruments.
My one issue with the book is that since Trevor Wye is British, it uses British music terms, like crochet instead of a quarter note. Other than that, the book has plenty of fun pieces you can learn and play with others.
Trevor Wye Practice Books for the Flute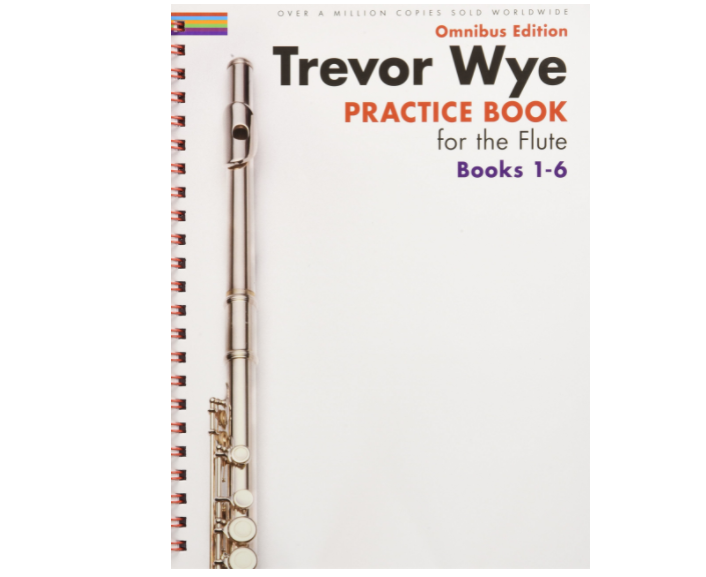 After you've played the flute for a while, you might find you can only learn so much with beginner flute sheet music. Trevor Wye has written a series of Practice Books for the Flute that you can buy separately or together with the Omnibus Edition.
Each book covers a different aspect of playing the flute, including:
Tone
Technique
Articulation
Intonation & Vibrato
Breathing and Scales
Advanced Practice
You can use each book to help guide your flute practice. The books also include practical examples from real solo or ensemble flute parts. This book doesn't have as much British terminology as the beginner book, so Americans can use it without confusion.
Marcel Moyse 24 Petites Etudes Melodiques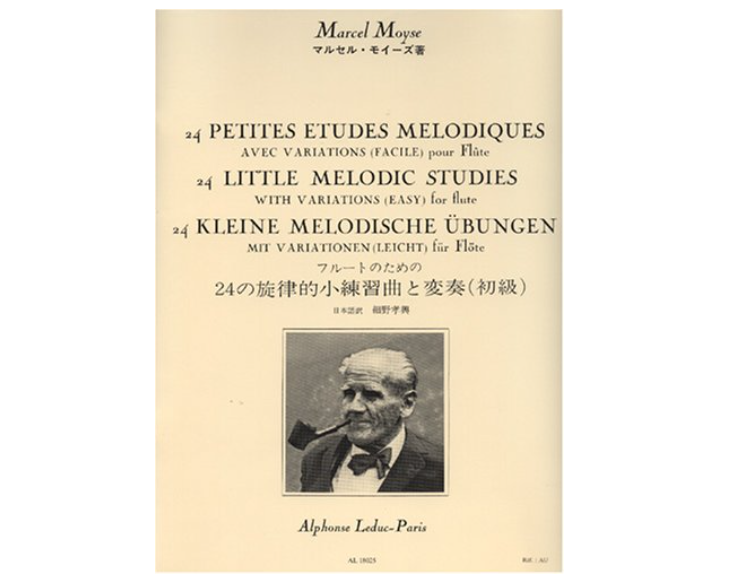 Marcel Moyse is one of the greatest flute players of all time, and his 24 Petites Etudes Melodiques is probably one of the best flute study books out there. Each etude is in a different key, and some have different variations on the initial theme.
The etudes are all one page or less, so they're great for a warmup. I've also used them to try out different flutes and piccolos to help compare the sound of each instrument. As you reach an intermediate or advanced level, you can use this book as part of your practice routine. And when you finish it, Moyse has other etude books you can get to learn from.
Concert and Contest Collection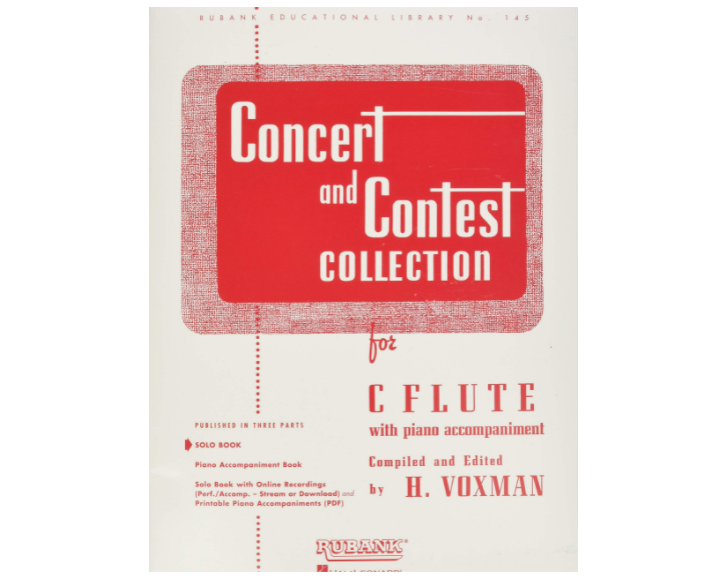 You can play from method books and etudes as much as you want, but it's not the same as playing pieces. The Concert and Contest Collection comes from the same publisher as the Rubank books, but this book has famous solo works for the flute.
One of the most famous pieces in this collection is probably the Polonaise and Badinerie movements from Orchestral Suite No. 2 in B minor by J.S. Bach. You can also play an arrangement of Flight of the Bumblebee and other popular pieces.
This book isn't too difficult, so it's great for intermediate players. It's also an excellent resource for teachers and advanced players who want a break from harder pieces.
Mozart Flute Concerto No. 1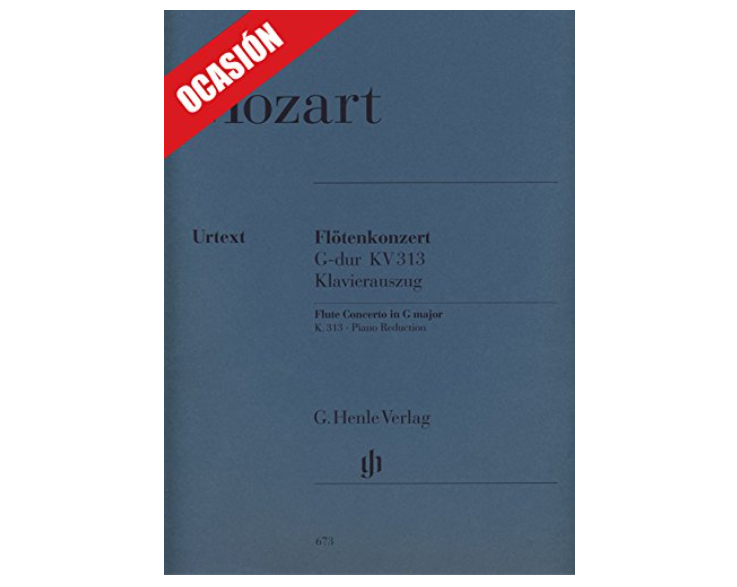 Some people believe that Mozart hated the flute, but he did manage to write two flute concertos (one of which was basically the same as his oboe concerto). The Mozart Flute Concerto No. 1 in G Major is the original concerto for the instrument.
Many flutists play this concerto at some point, either for a high school contest, college audition, or a recital. I've actually never performed it, but I have studied it, and every flute player should at least do that. This piece is definitely one of the more difficult ones, and the National Flute Association gives it a grade J, with K referring to the hardest level. Still, once you reach an advanced level, you should give it a try.
Bach: Flute Sonatas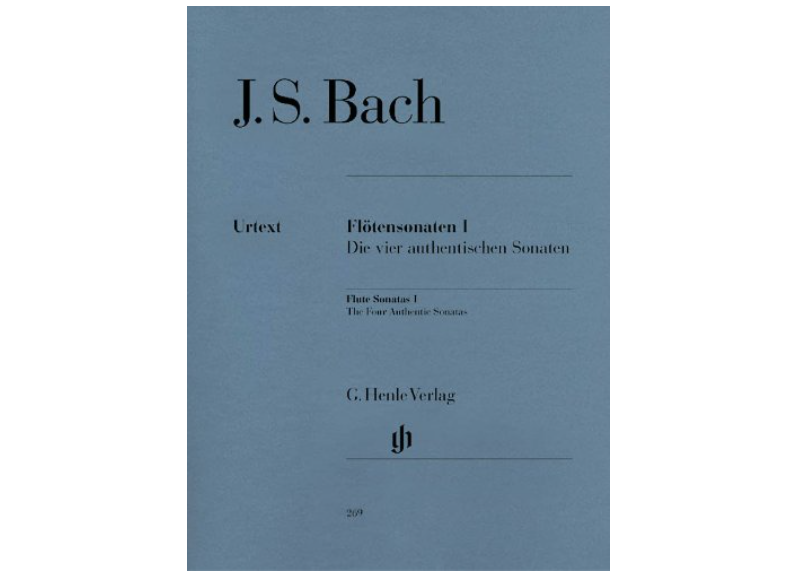 The J.S. Bach Flute Sonatas are just as important as the Mozart concertos. With a total of seven, you can buy the sheet music in two volumes. The first volume includes four authentic sonatas in B minor, A major, E minor, and E major.
Meanwhile, the second volume contains the three sonatas in C major, G minor, and Eb major. Serious flute students tend to play at least one Bach sonata as part of an audition or recital.
I played the sonata in A major during a recital in 2020, and it was challenging yet fun. If you want to play that sonata, make sure you compare editions because part of Bach's manuscript was never found. Editors have made up different parts to finish the piece.
Flute Music by French Composers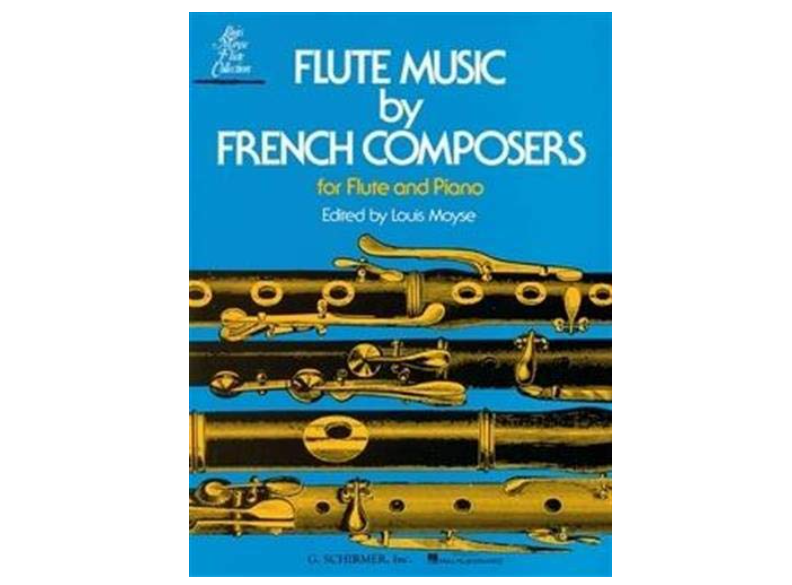 The flute has a lot of French repertoires, so the book Flute Music by French Composers is a must-have for your library. It contains pieces like the Concertino by Cecile Chaminade and the Fantasie by Gabriel Faure.
Each of the pieces in the book was originally for the Paris Conservatory annual exams. The students at the conservatory would all work on the same piece and perform it at the end of the year, with the winner getting to graduate.
However, flutists all over the world play repertoire from this book years after the pieces came out. These pieces aren't quite as hard as the Mozart or Bach works, but you should be at an intermediate level at least.
Jeanne Baxtresser Orchestral Excerpts for the Flute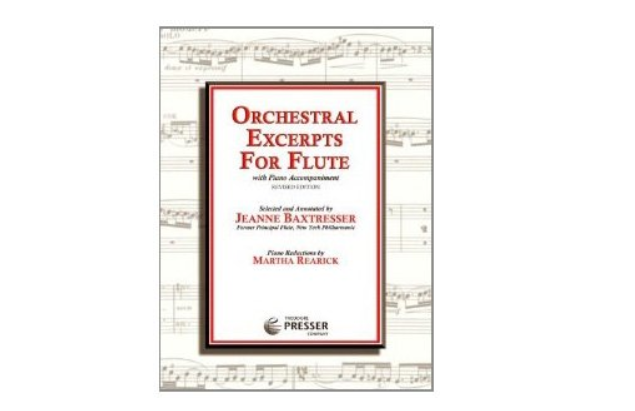 If you want to study orchestral music but don't want to find the scores and full parts, you should get Orchestral Excerpts for the Flute. Former principal flute of the New York Philharmonic, Jeanne Baxtresser, compiled common flute excerpts.
The excerpts come from pieces by Bach, Strauss, Mendelssohn, and other famous composers. This book includes the opening solo to Debussy's Prelude a l'Apres-midi d'une Faune and the flute solo from Hindemith's Symphonic Metamorphosis.
If you want to take orchestral auditions, this is a great book to have. You can practice the excerpts regularly so that you already know them well when an audition rolls around.
Taffanel and Gaubert 17 Daily Exercises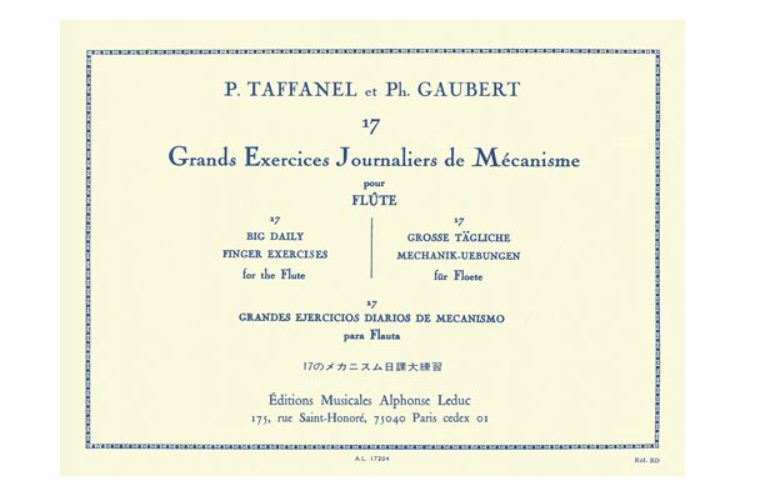 Moving from pieces to technical exercises, 17 Daily Exercises by Paul Taffanel and Philippe Gaubert is another important book for flute players. The book includes various scale and arpeggio exercises for advanced flutist. I've memorized the first two exercises from the book, but other players choose to focus on the fourth exercise. Either way, this book is the perfect addition to your warmup routine.
There are exercises for regular scales, scales in thirds, and different types of arpeggios. You can get just the exercise book, or you can get the exercises as part of Taffanel and Gaubert's Complete Flute Method.
Marcel Moyse De La Sonorite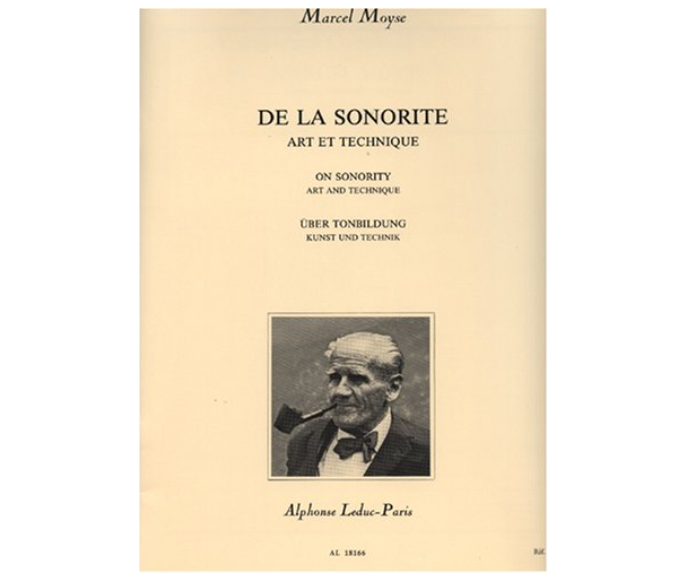 Along with his etude book, Marcel Moyse wrote a tone book called De La Sonorite, which means "on sonority." If you've worked out of the tone section of the Trevor Wye practice books, you may recognize some of the exercises. This book focuses on tone in all registers of the flute, and it's great for advanced players. You can use the different exercises to practice maintaining tone with small and big leaps.
Moyse includes a lot of information on how to use the exercises, and the instructions are in French, English, and German. If you want something to help improve your tone, you can't go wrong with this book.
The Mazzanti Method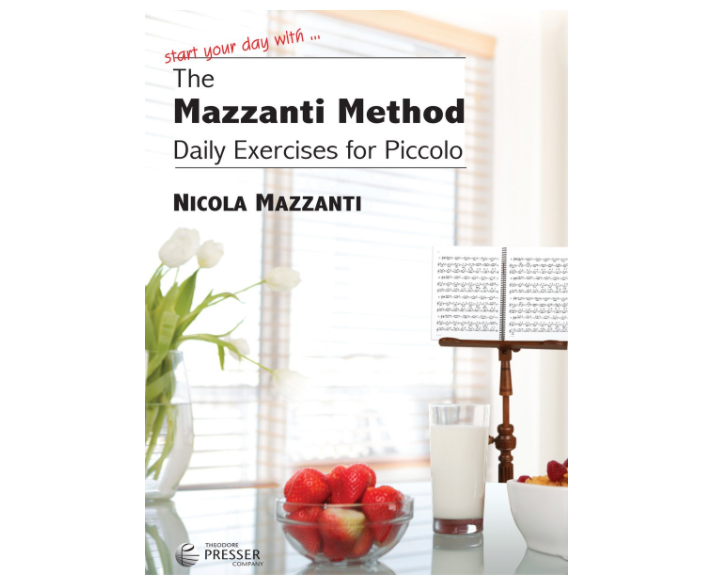 The best flute sheet music to learn with if you want to explore the piccolo is The Mazzanti Method. This book contains a lot of great tone and technique exercises to help you play the smaller flute. It contains three main parts that focus on sound, scales and arpeggios, and melodies. Italian piccoloist Nicola Mazzanti wrote the book as a way to fill the gap regarding piccolo exercises.
You can use flute sheet music to learn the piccolo, but it's nice to have a book specifically for it. That way, you can focus on fundamentals that help you play the piccolo better.
Chris Potter Alto Flute Method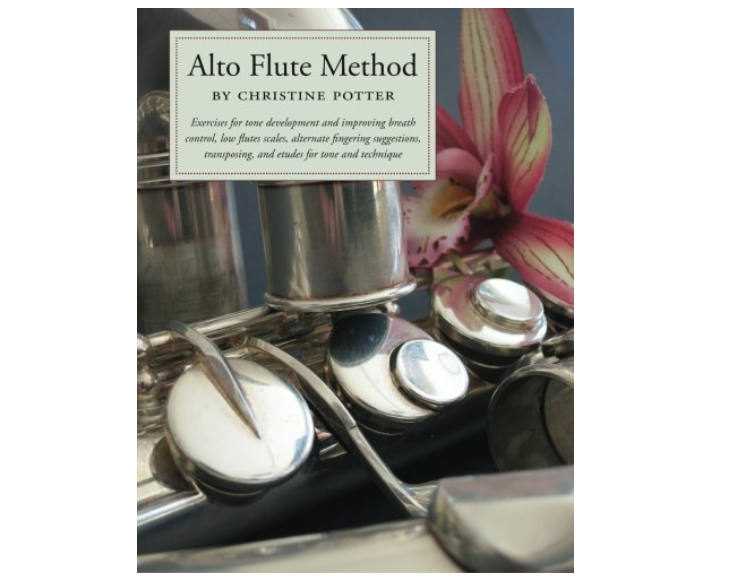 Chris Potter is a low-flute specialist, and she wrote an Alto Flute Method to share her knowledge of the instrument. In the book, she goes over how to hold the instrument, which can be quite different from holding the regular flute.
You can also find tone and technique exercises that help you play the alto, and it focuses on difficulties specific to it. For example, it can be harder to keep the alto in tune in the high register, so there are exercises and fingerings for that.
If you want to branch out from the flute but don't like the piccolo, give the alto flute and this book a try. Like the piccolo, you can supplement it with standard flute books, but it's good to have a resource just for the alto flute.
FAQs
Question: Which flute method book is best?
Answer: Each beginner flute method book has unique pros and cons, so consider which is best for you. The Blocki book is great for younger players, while Flute 101 works with all ages.
Younger students may find Rubank is a bit boring and that it moves to hard stuff too quickly. The Trevor Wye and Standard or Excellence books are good for group flute lessons and band class, respectively.
Question: Where can you buy flute sheet music?
Answer: You can buy the best flute sheet music to learn with from online retailers and local music stores. When buying online, you can sometimes choose between digital and print files.
However, I wouldn't recommend buying Kindle files because you can't export them as PDFs. You also can't annotate them like regular sheet music, so you can't make notes to yourself.
If you want to buy used sheet music, you can look at marketplaces and book sales. I found some great flute sheet music at a used book sale a few years ago.
Question: Can you get flute sheet music for free?
Answer: You can find free flute sheet music on websites like IMSLP and FluteTunes.com. Both websites focus on music in the public domain or music that living composers grant the rights to.
Whether you want a solo piece or something for a chamber group or even an orchestra, you can find it on one or both sites.
Question: Can you use flute sheet music with piccolo or alto flute?
Answer: You can use flute sheet music to play other types of flutes, with some restrictions. With the piccolo, you need to make sure the sheet music doesn't go too low since the written range is different.
And the alto flute is in a different key, so you may not want to play pieces on it for the flute with an instrument like the piano. If you were to play with someone else, one of you would have to transpose the piece so that the parts match.
Question: Do you need to buy every flute book/piece?
Answer: As a beginner, you don't need more than one or maybe two of the beginner books. Once you get some experience playing, you can buy more advanced books and pieces, but you don't need all of them.
If you do want to pursue the flute seriously, consider expanding your library to include at least the Mozart concerto, Bach sonatas, and French pieces. But don't feel like you have to buy everything now.
It's taken me almost a decade to build my flute library, and this isn't even all of it.
Final Note On The Best Flute Sheet Music To Learn With
The best flute sheet music to learn with depends a lot on your current playing ability, your age, and your interests. While the Rubank method worked well for me as a beginner, I rely more on Trevor Wye and Moyse books as an advanced player.
Consider shopping around to see which book or piece of sheet music makes the most sense for you. Then, you can give yourself the best chance of learning the flute and enjoying it each step of the way.