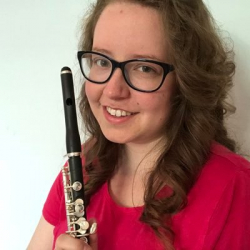 Latest posts by Hannah Haefele
(see all)
Did you know that the flute can do a lot more than play in a symphony? Whether you want to play classical, rock, or pop music, you can find inspiration from some of the top flute players of all time.
You may not be able to hear some of these players live, but you can listen to recordings or view their written works. Then, you can still learn from the greats, centuries after they were alive.
Flute Playing Through History
Because the flute is one of the oldest musical instruments, there have been many great players throughout history. When it comes to the western concert flute, you can find tons of flute players, especially within the past century.
It can be hard to make a list of the top flute players of all time without leaving out someone. But there are some famous flute players that students and professionals should know.
Top Flute Players Of All Time
Here's a list of some of the greatest flute players of all time. While the flute existed in different iterations for centuries, this list focuses on flute players from the Baroque period until the present day.
There are flute players from various countries, periods, and of different backgrounds. If you don't like some of the flute players on this list, you may like some of the others.
Johann Joachim Quantz
Johann Joachim Quantz (1697-1773) is one of the first great flute players of all time. He was born in Germany and worked as a flute player and composer.
Quantz worked for Frederick the Great as a flute player, maker, and composer. The composer wrote many excellent works for the flute, including a famous concerto in G major that many flute players study today.
While the modern concert flute didn't exist during Quantz's life, he did play the Baroque flute. His music helped grow the flute repertoire, and his flute making helped the flute develop.
Francois Devienne
A French composer and flute player, Francois Devienne (1759-1803) was the first flute professor at the Paris Conservatory. He wrote many works for flute and other woodwinds, including a few concertos, such as "Concerto No. 7 in E minor".
Devienne also played bassoon and was the bassoonist in the Paris Opera. During his time, people called him the "Mozart of the Flute" because of his work as a player and composer.
While his music may not be as famous as that of other composers, it's an important part of the flute repertoire. His teaching also informed the other flute professors at the conservatory in France.
Theobald Boehm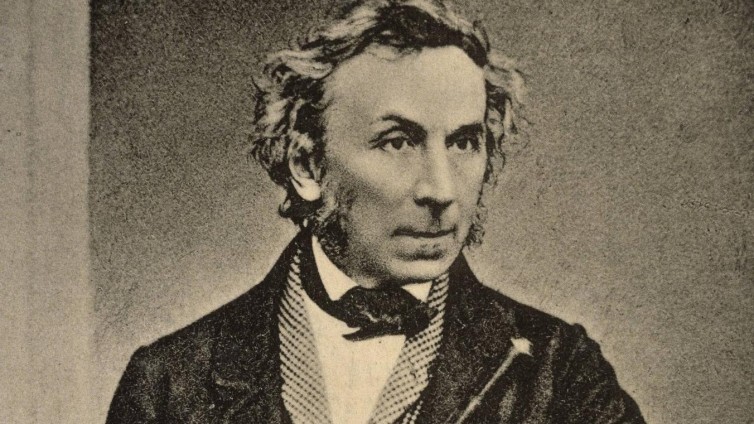 Without Theobald Boehm (1794-1881), we may not have the modern flute that we all know and love. Boehm took the wood flute of the time and added more keys to it. He also made the holes bigger and switched to using metal.
Boehm's book "The Flute and Flute Playing" explains his design and how flute players can use it. But while it's the most popular design now, flute players weren't so eager to switch over because it was a new system.
Still, Boehm's legacy lives on in concert flutes, and his design was so influential that it inspired the designs of other woodwinds. Plus, he wrote some amazing music for the flute.
Paul Taffanel
Many flute players will recognize the name Paul Taffanel (1844-1908) from the famous Taffanel and Gaubert Method. He was a flute player, composer, and teacher at the Paris Conservatory.
Taffanel was the founder of the French Flute School, which is a method of playing and not a physical place. Many players around the world use this school to inform their playing and teaching.
And the Taffanel and Gaubert Method is a popular option for warming up and practicing technical exercises. Taffanel's work is some of the most influential in flute history.
Philippe Gaubert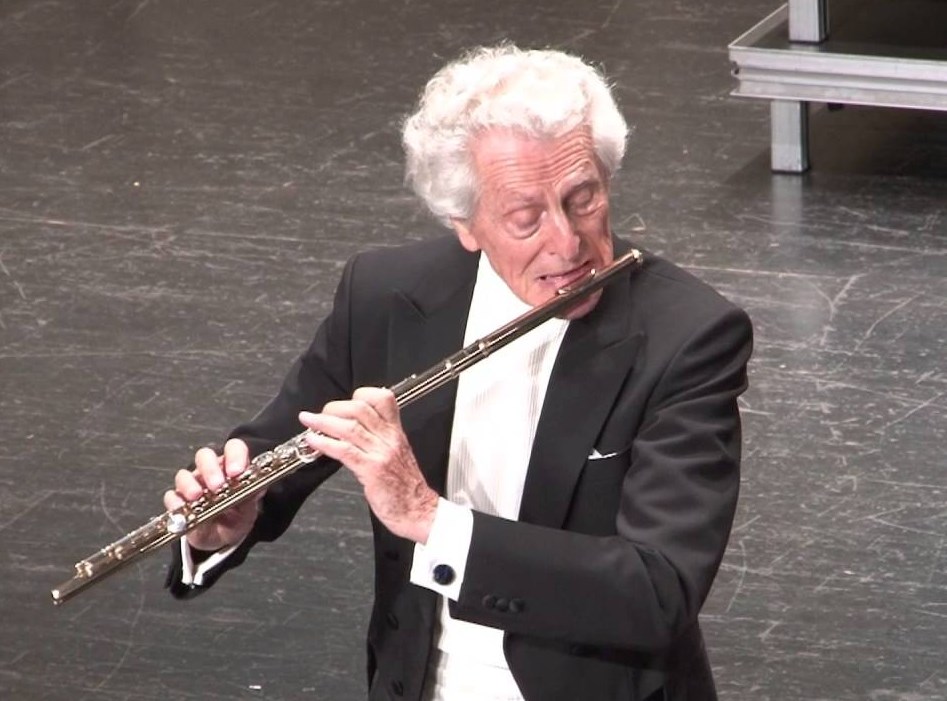 Philippe Gaubert (1879-1941) was a student of Taffanel and helped him with the Taffanel and Gaubert Method. After his teacher passed away, he decided to finish creating the book that many flute players refer to daily.
Gaubert became the principal flute player of the Paris Opera and the Concerts du Conservatoire. Later on, Gaubert taught at the Paris Conservatory and was also active as a conductor for the Paris Opera.
He was also a composer and wrote many excellent works for the flute, including multiple sonatas and a fanatasie. Some of his works are in a popular music book for flute players called "Flute Music by French Composers."
Georges Barrere
Another influential flute player, especially for Americans, was Georges Barrere (1876-1944). After studying at the Paris Conservatory and playing professionally in France, he moved to New York to play in a symphony.
When he moved to the States, Barrere brought the French style of flute playing with him. He played on a silver flute then later a gold flute, both by the Haynes flute company.
In 1935, he bought the first platinum flute. The composer Edgard Varese was inspired by the flute and wrote the piece Density 21.5, which is the density of platinum.
Marcel Moyse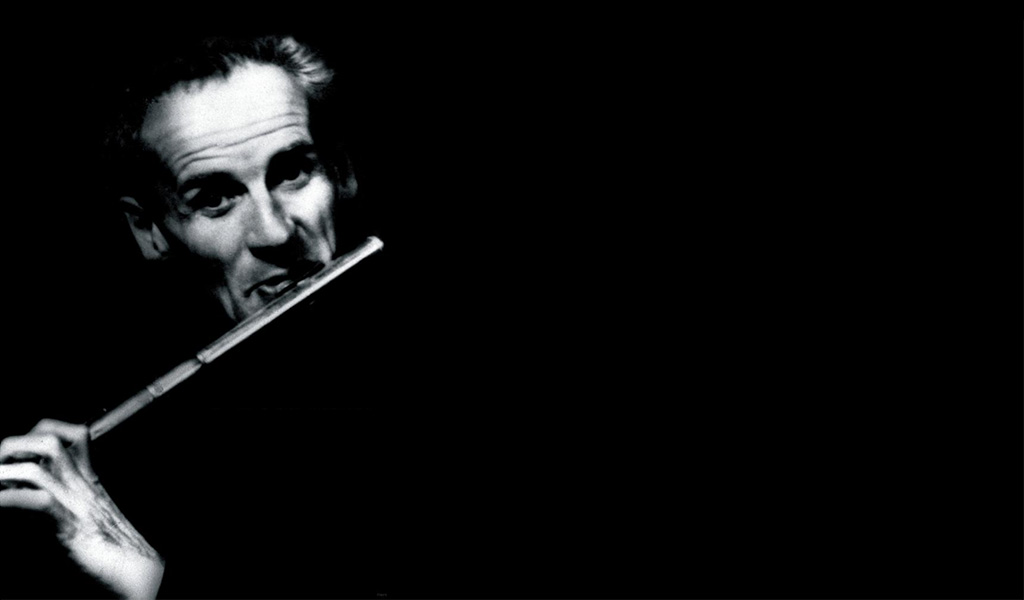 Marcel Moyse (1889-1984) was another one of the top flute players of all time. He studied at the Paris Conservatory, and he was a student of both Taffanel and Gaubert.
The flute players held principal positions in a few orchestras and performed as a soloist. Despite coming from a non-musical background, he was able to become an excellent musician and teacher.
He taught at the Paris Conservatory for many years, and he wrote many flute books. His "De La Sonorite" is an excellent resource for flute players looking to study tone.
Frances Blaisdell
The first woman wind player in the New York Philharmonic, Frances Blaisdell (1912-2009) broke many gender barriers. As a woman flute player myself, I admire the work Blaisdell did as both a performer and teacher.
She studied with Georges Barrere at the Juilliard School as a graduate student. Later, she formed a woodwind quintet with her colleagues from the philharmonic.
Blaisdell taught at the Manhattan School of Music, New York University, Mannes, and the Dalcroze School. While she was an American, she continued to pass on the French playing tradition that she learned.
Julius Baker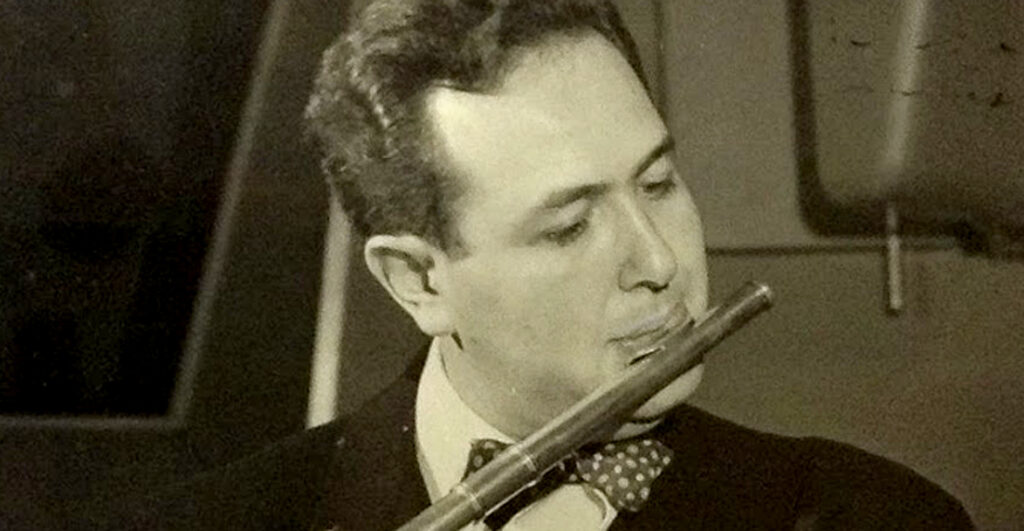 Julius Baker (1915-2003) played in orchestras, chamber groups, and as a soloist. He also worked as a recording artist and was an influential flute teacher.
His first teacher was his father, who played the flute as an amateur. Baker later attended the Curtis Institute and studied with the flutist William Kincaid.
After graduating, he played in the Cleveland Orchestra, Pittsburgh Symphony, Chicago Symphony, and New York Philharmonic. He taught at Juilliard and later at his alma mater, Curtis Institute.
Jean-Pierre Rampal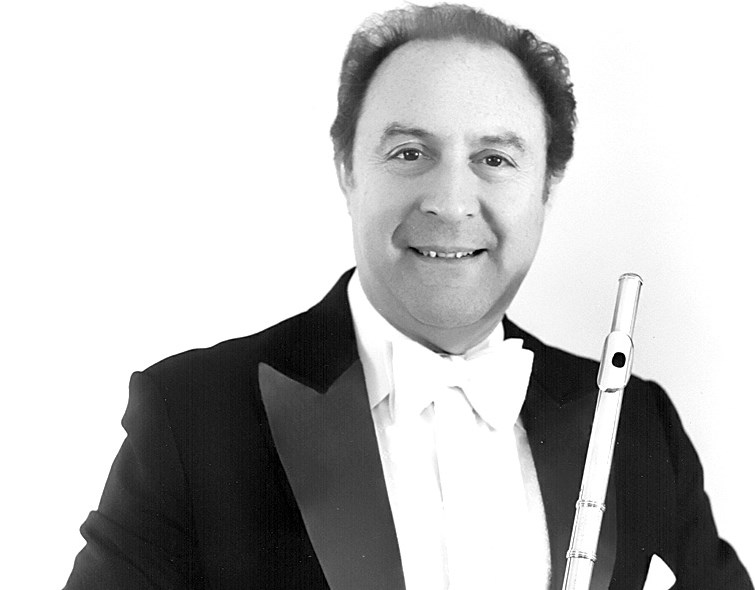 Another one of the top flute players of all time was Jean-Pierre Rampal (1922-2000). Rampal worked to make the flute a popular solo instrument, which hadn't been the case for centuries. He first studied the flute with his father, and he ended up going to medical school. However, he snuck away to Paris to study flute at the conservatory to avoid being drafted to Germany during World War II.
Rampal premiered many works for the flute by composers including Poulenc, Jolivet, and Feld. While the composer Pierre Boulez approached Rampal to premiere his Sonatine, Rampal refused because he hated the piece.
James Galway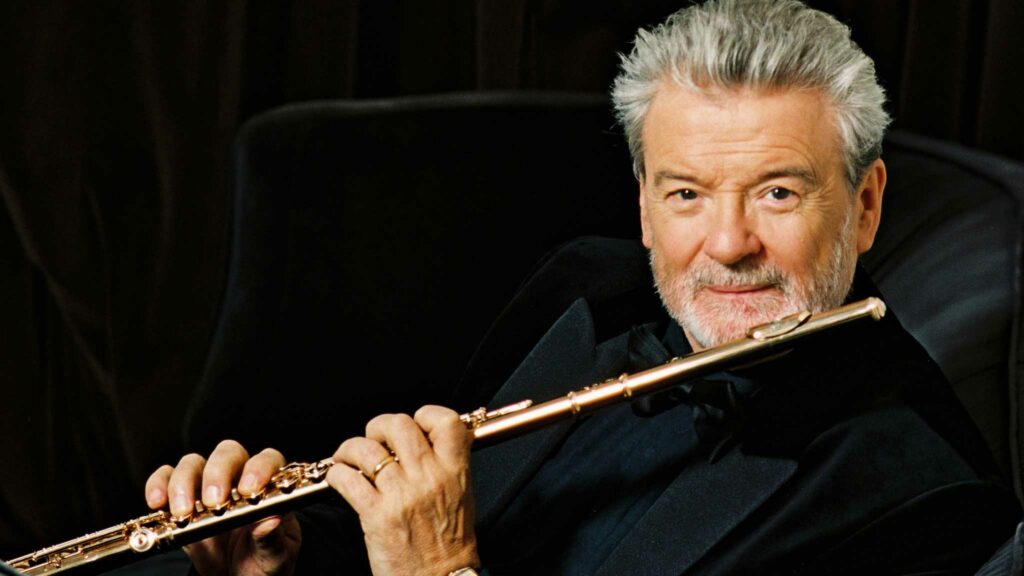 The first living top flute player of all time is Sir James Galway, who was born in Ireland in 1939. He studied flute at the Royal College of Music and the Guildhall School of Music in the United Kingdom as well as the Paris Conservatory.
Galway is active as a soloist, and he has toured the world to perform in various venues. Queen Elizabeth II knighted Galway in 2001, and he has received many other awards and recognitions.
He has collaborated with his wife, Jeanne Galway, who is also a flute player, on performances and to run the Galway Flute Academy in Switzerland. Flute players can travel there and learn from one of the greatest living flute players.
Michel Debost
Michel Debost (born 1934) is a French flute player who has had successful teaching and performing career. He was the principal flute player in the Orchestre de Paris and later taught at the Paris Conservatory. Debost has won many flute competitions in Geneva, Munich, and throughout Europe. As a recording artist, he has over 50 recordings as a solo or chamber player, including a set of duets with James Galway.
His book "The Simple Flute" shares many ideas to help other players improve their breathing, tone, and articulation. In 2001, the National Flute Association (NFA) awarded Debost the Lifetime Achievement Award.
Jeanne Baxtresser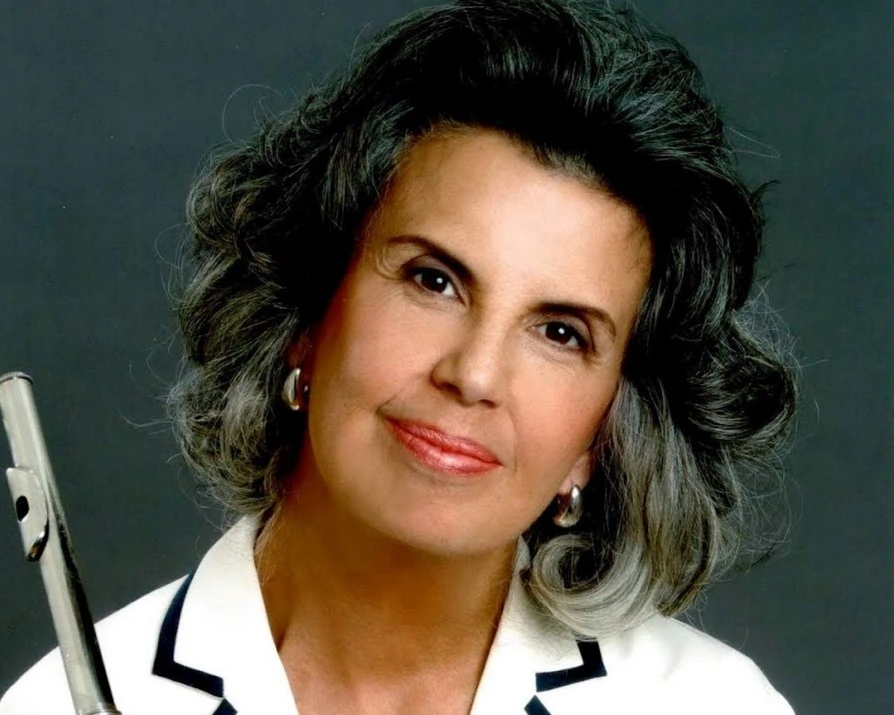 Another female flute player, Jeanne Baxtresser (born 1947) has continued to pave the way for other women in the field. While Frances Blaisdell was the first woman flute player to join the New York Philharmonic, Baxtresser was the first woman to become the principal flute player.
She's also worked as a teacher, and her students have held positions in orchestras around the world. Her experience as an orchestral flute player led her to develop the book "Orchestral Excerpts for Flute."
The book is a standard resource for flute players looking to study important solos and parts from orchestral music. Baxtresser has since published a second volume with even more solos, and she's also published a book with orchestral flute duets.
Ian Anderson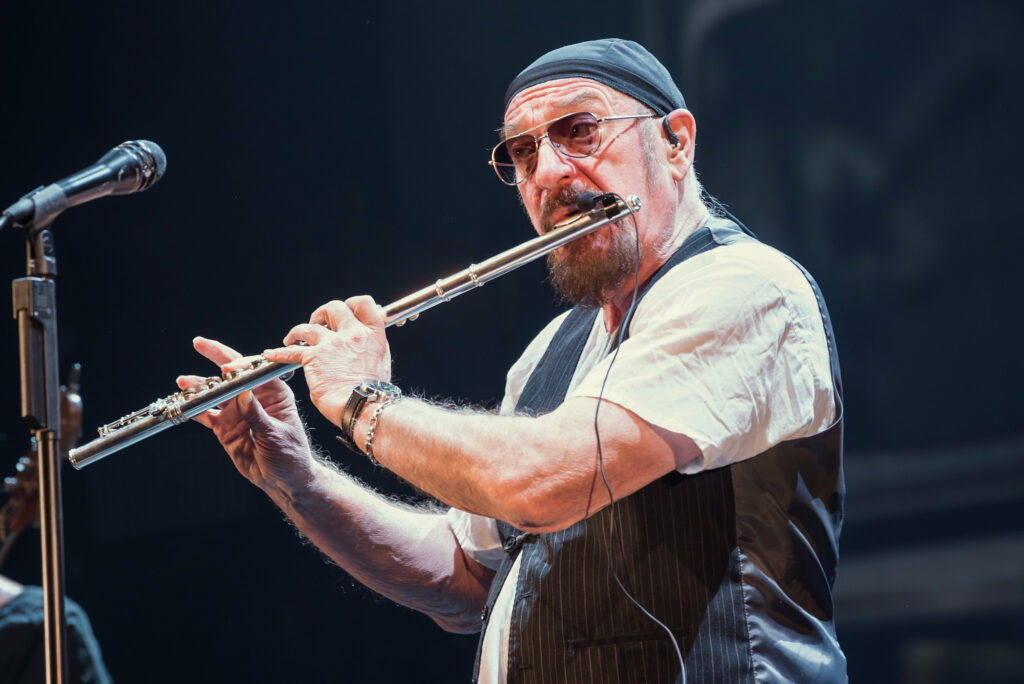 The first top flute player outside of the classical tradition, Ian Anderson (born 1947) is another flute player you should know. He's the singer and flute player for the band Jethro Tull, and he is credited with introducing the flute to rock music.
Some of his most famous flute solos are in songs like Look Into the Sun and Nothing Is Easy. He's published these flute solos in a book so that you can learn them.
Anderson refuses to stop playing music, even as he gets older. While he may not be a major teacher or an orchestral player, he's still been able to influence the world of flute playing.
Emmanuel Pahud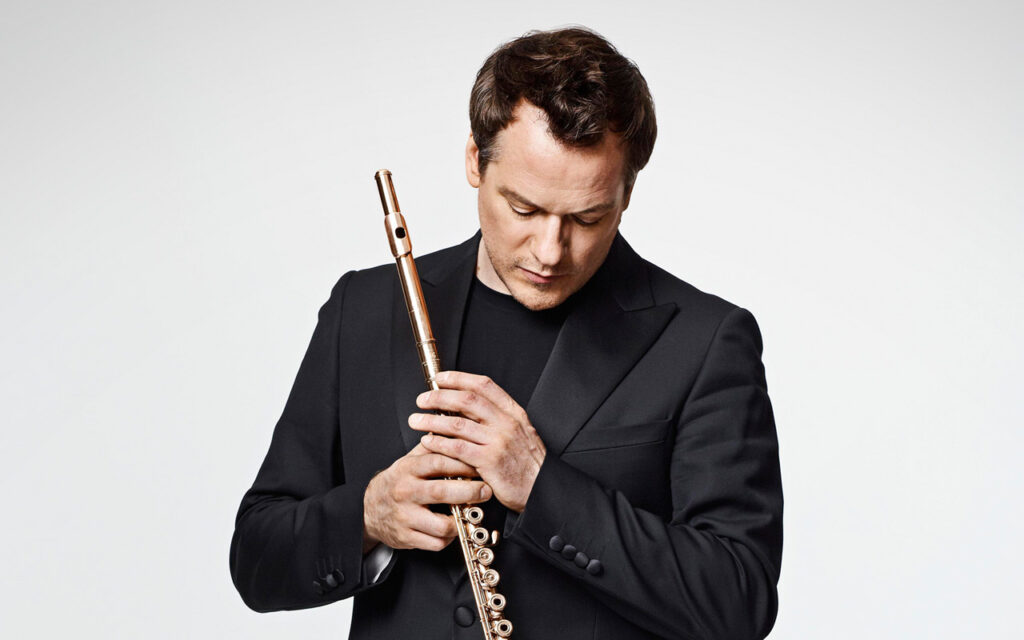 Emmanuel Pahud (born in 1970) was born in Switzerland to French and Swiss parents. His family wasn't full of musicians, but he loved the sound of the flute.
Growing up, he studied with multiple teachers in Europe, and he plays a variety of musical styles, including baroque and classical. He later attended the Paris Conservatory and has since performed solo and in orchestras. Pahud has been in the Berlin Philharmonic since 1992, and he has recorded many solos. The flute player has shown that you don't need musicians as parents to have a successful career.
Greg Pattillo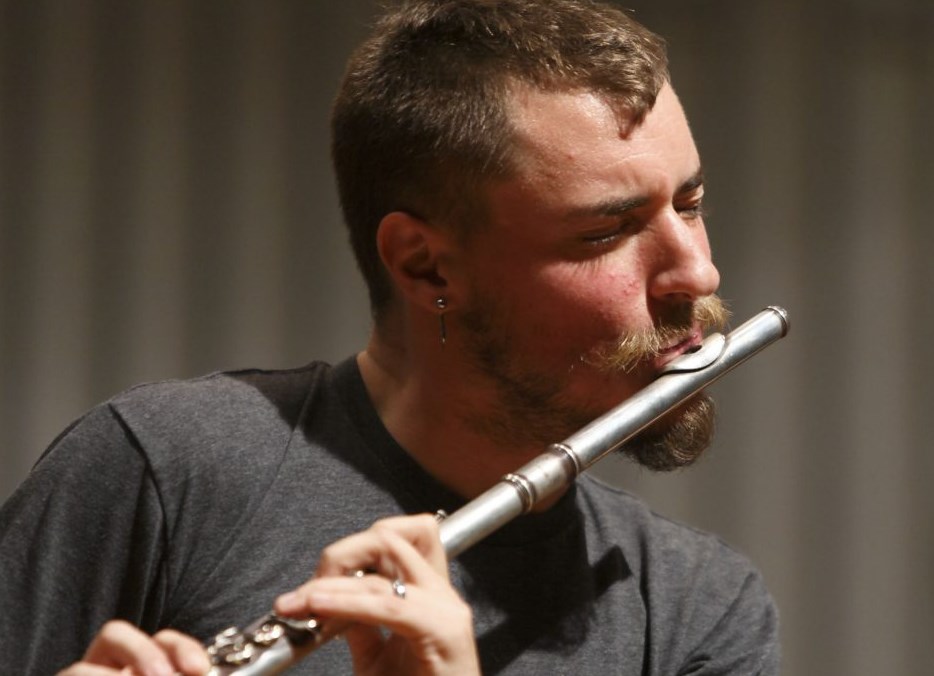 Another one of the top flute players of all time is Greg Pattillo (born 1977). He's well known as a beatbox flute player, combining flute playing with using his voice to beatbox.
He studied at the Cleveland Institute of Music and has performed as the principal flute player in the Guangzhou Symphony Orchestra. A member of PROJECT Trio, he performs with other musicians with classical training but who test the limits of music.
Pattillo plays on flutes by Gemeinhardt and its subsidiary brand Brio! If you want to play classical music with a twist, Pattillo is a great flute player to follow and learn from.
Jasmine Choi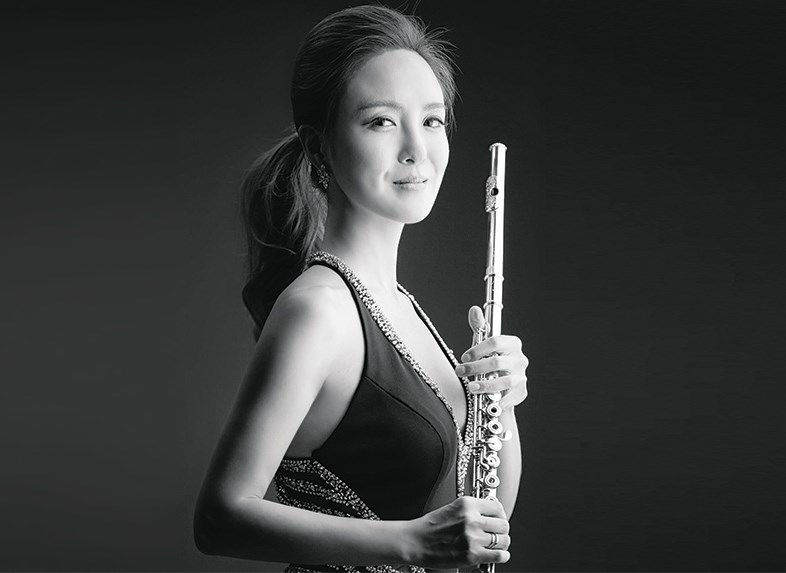 Jasmine Choi (born 1983) is a South Korean flute player currently based in Austria. She has performed in orchestras and was the principal flute player in the Vienna Symphony Orchestra.
Choi has also performed as a soloist and in chamber groups, and she's played classic, jazz, and pop music. She's also helped grow the flute repertoire by arranging popular works for violin, including the famous Mendelssohn Violin Concerto in E minor.
During the pandemic, she started sharing educational videos online to help other flute players. Choi has also written for flute magazines, such as Flute Talk, and she has taught students around the world.
Lizzo
If you've listened to the radio within the past couple of years, you've probably heard some music by Lizzo (born 1988). While she is primarily a singer, she does play the flute.
She attended the University of Houston, where she studied music and flute performance. After graduating, she developed a passion for singing, but she will occasionally bring her flute on stage during live performances. Her song "Coconut Oil" begins with a flute solo, so you can hear her play even on the recording. Lizzo named her flute Sasha Flute, and the flute has its own page on Instagram.
FAQs About The Top Flute Players Of All Time
Question: Why are there so many male flute players?
Answer: While the flute may seem like a more feminine instrument today, that was far from the case for centuries. The shape of the flute made people believe it wasn't a ladylike instrument.

However, women such as Frances Blaisdell and Jeanne Baxtresser were able to play the flute. Now, many women and girls love playing the instrument, but so do men and boys. It's not a male or female instrument.
Question: Why are there so many French flute players?
Answer: Most of the top flute players of all time are from France. A big reason for this is the Paris Conservatory, which has had a long line of influential flute teachers.
The French style of flute playing has impacted flute players all over the world. Now, there are top flute players from the United States, Ireland, and South Korea, among other countries.
Question: What makes someone a top flute player?
Answer: A lot of things can make someone one of the top flute players of all time. When it comes to players from the past, their legacy is important for students to learn today.

Living flute players that have broken gender or genre barriers have also been an important part of flute history. Flute design and compositions also make someone a top flute player.

While many of the top flute players are excellent performers, that's one piece of the puzzle. And there are tons of other flute players that you could add to the list.
Question: What's the name of someone who plays the flute?
Answer: You can call someone who plays the flute a flute player. Some people also use the term flutist or flutist, and fluter is a rarer term.
Question: Who are the top piccolo players?
Answer: Some of the top piccolo players include Jean-Louis Beaumadier, Nicola Mazzanti, Peter Verhoyen, and John Krell. Jack Wellbaum and Jan Gippo are two more influential piccolo players.

More piccolo players to know are Christine Erlander Beard, Erica Peel, and Laurie Sokoloff. Many of these players also play the flute, but they've been able to influence piccolo players.
Final Note On The Top Flute Players Of All Time
The top flute players of all time have existed throughout history. While many of them are no longer alive, they've left their legacy in the form of education, compositions, and developments to the flute. Living flute players have continued to write music for the instrument and teach the next generation of players. And some of these players have pushed the limits of the flute, such as beatboxing.
Whether you're new to the flute or have been playing for years, you should know some of the history. Then, you can find new repertoire to enjoy.