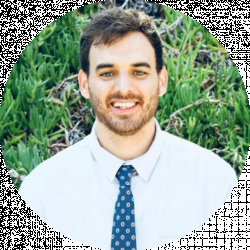 Latest posts by Ben van Wyk
(see all)
Buffet Crampon is one of the world's most, if not the most, popular woodwind brand. The popular Buffet clarinet company has a long history dating back to 1825 and has since been the favored choice by most clarinet professionals worldwide.
Buffet Crampon has built its name on producing quality instruments, specifically clarinets, for many decades. In this article, I will highlight the key factors one should consider when choosing a Buffet clarinet to purchase.
These considerations include the material that the instrument is made from and how the materials affect the desired sound quality of the musician. The key decision-making tips will also depend on whether one is looking for a beginner, intermediate or professional Buffet model.
Decision-Making Tips – Materials
Plastic
Most beginner players start on plastic model clarinets. This is the cheaper option for beginner players who are not certain about whether they like the clarinet. The plastic models are also cheaper to repair should the young musician drop the instrument.
Wood
For the intermediate to the more advanced player, I would recommend that they seek a clarinet made from wood. The wooden clarinet offers a rich and dark tone to the sound. Wooden clarinets also allow for a more focused and well-balanced sound.
The wooden clarinet gives the musician more freedom of expression and is less limiting than its plastic counterpart. There are about six different types of wood that woodwind instruments could be made from. The most common wood used to make a clarinet, and other woodwind instruments are called grenadilla wood, also knowns as mpingo. This wood is found in dry forests in Africa and is often blue-black in color.
Green LinE Range Material
Some professional Buffet clarinet models are made from a special blend of grenadilla wood and carbon fiber. Such clarinet models are known as the Green LinE range of Buffet clarinets. The Green LinE material offers a similar feel and tone to wooden clarinets but has the advantage of not cracking.
Comparison of the Wooden and Green LinE Buffet Clarinets
Material
Pros
Cons
Wooden

Produces a rich and dark tone
Lighter material than the Green LinE clarinet range

Has the possibility of cracking

Green LinE Range

Produces a bright and round tone
Never cracks

Some musicians note that the tone is not natural sounding
The Green LinE range is heavier than wooden clarinets
Nickel-Plated or Silver-Plated Keys
Most clarinet brands come with the option of having nickel-plated or silver-plated keys. The option of having silver-plated keys is usually available on the more professional clarinet models. Sometimes, clarinet technicians can push the buyer to opt for the more expensive silver-plated option as the technicians can make more profit from making silver-plated clarinet keys.
However, the cost should not be the only deciding factor. One of the reasons musicians opt for silver-plated keys is due to a possible allergic reaction to nickel keys.
Nickel-plated keys also tend to wear out and discolor (often to an unsightly green color) after frequent contact with sweat from hands and fingers. Some professional musicians also argue that their fingers tend to slip on nickel-plated keys, and so they tend to opt for the silver-plated key option.
Personally, I don't have a problem with either nickel-plated or silver-plated keys as it does not make a difference to my sound or my playing capabilities. However, I have found that nickel-plated keys do not last long, and the discoloring can be an eyesore that is difficult to repair.
Top Buffet Crampon Beginner Clarinet Models
The Buffet B12 was one of the best student model clarinets on the market up until 2016 when the clarinet was discontinued by the company.
The lesser-known B10 was also discontinued by the company but both the B12 and the B10 models were replaced by the Prodige and the Premier Buffet models. The most popular beginner models are currently the Prodege and the renowned Buffet E11 model.
Buffet Crampon Prodige Model

The Prodioge's bore was designed based on the renowned E13 model. The purpose behind this was to allow beginners to produce sound in an easier fashion in comparison to its predecessors.
In addition to this, the molding and drilling of the bore are performed in France and Germany to ensure consistency to design. This amount of attention to detail on a student model is a first for Buffet. This new model allows beginner students to start their music career with a professional-sounding clarinet at a reasonable price.
Key
Bb
Pads
Leather
Mouthpiece
Black Urban Play
Body

Made from Co-polymeric ABS (high quality plastic)
Poly-cylindrical bore
Barrel 64mm

Keywork

17 or 18 keys
Optional Eb lever
Silver-plated or nickel-plated
New adjustable thumb rest
Rubber dampers
Blue steel springs

Case
Buffet Crampon E11 Model

Almost every clarinetist who is familiar with the Buffet brand has played on an E11 Buffet clarinet. The E11 has a rather confusing history and is known either as a student model or an intermediate model depending on where you are in the world.
The bottom line is that the E11 is an easy transition from a plastic clarinet model (such as the Prodige) to a wooden clarinet model (being the E11).
The design has a slightly larger bore which allows for easy sound production for beginner students. The wooden body provides an upgraded sound and tone production for the young clarinetist.
The body is made from African wood and uses a poly-cylindrical bore, which is the same design used on professional Buffet models. This instrument is a great choice for beginner players as it is easy to produce a sound and it is also affordable.
Keys available
Bb, Eb and A
Pads
Bladder pads
Mouthpiece
N/A (most wooden clarinets don't come with mouthpieces)
Body
Stained African blackwood
Keywork

17 Keys
Silver plated
6 rings
Thumb rest fixed
Stainless steel springs

Case
N/A
Pros and Cons of the Prodige and E11 Buffet Models
 

Pros

Cons

Buffet Prodige

Strong material
Affordable
Leather pads are strong pads
Poly-cylindrical bore allows for easy sound production
Blue steel springs are more flexible than stainless steel springs
Rubber dampers are a personal preference and allows for quiet key action
Option for nickel-plated or silver-plated keys

Blue steel springs are prone to rust
Leather pads may need regular treatment
Plastic construction does not give the same tone and sound quality as a wooden construction clarinet

Buffet E11

Wooden model allows for richer sound and tone production
Poly-cylindrical bore allows for easy sound production
Silver-plated keys don't rust and have less slip
Stainless steel springs are less prone to rust

Wooden clarinet maintenance is costly
Wooden clarinets may crack
Bladder pads are inexpensive but don't last very long
Stainless steel springs are not as flexible as blue steel springs
Top Buffet Crampon Intermediate Clarinet Models
The Buffet Crampon E12F Model

This Buffet model is like the Buffet E11 model with a few modifications to the design. The French and German-based research and development team gave the E12F the same characteristics of ease of play and reliability as the E11 model. However, a sole feature when manufacturing, the E12F model was a focus on tuning accuracy.
Keys available
Bb
Pads
Leather
Mouthpiece
N/A
Body
Unstained African blackwood (treated and lacquered)
Keywork

17 Keys (option of 18 keys)
Silver-plated
6 rings
Adjustable thumb rest (enabling the use of a neck strap)
Blue steel, flat and needle springs
Screwed in pillars
Poly-cylindrical bore

Case:
Lightweight ergonomic backpack with extra side pockets
The Buffet Crampon E13 Model

The legendary E13 model is the most advanced of the E11 and E12F Buffet models. Its design originated from the BC20 Buffet clarinet model and did not change for 40 years. This clarinet is well known to amateurs and advanced musicians in wind orchestras worldwide.
The E13 has all the characteristics of the professional line of Buffet models which includes: being made from the best Mozambican grenadilla wood, silverplated keys, blue steel springs, screwed in pillars, and natural cork lining on the joints. Find out more about the technical specifications here.
This spectacular model has recently been improved. As of 2015, the E13 has been fitted with a new bell inherited from its sister clarinet the RC (Robert Carrée). The new bell allows for further projection and a brighter tone.
Top Buffet Crampon Professional Clarinet Models
There are three lines of bore families in the professional Buffet line of clarinets. Up until recently, the professional line of the Buffet family was only divided into two bore families but, that changed when the Tradition bore model was launched. The current three bore families are as follows:
Tradition Bore
R13 Bore
RC Bore
My personal favorites are the Buffet Tradition and Buffer R13 clarinet models.
The Buffet Crampon Professional Bb Tradition

The newest design of the Buffet Tradition was launched in 2019. It is based on the iconic BC20 Buffet clarinet and was designed as an improvement to the Buffet Legende. This new family of cylindrical bores was designed and manufactured in France.
Its high range of technical features such as the metal tenon caps, low F correction key, and natural unstained buffed wood finish all contribute to its motto of "sound at its purest level".
Keys available
Bb, A
Pads
GT waterproof, leather, and natural cork (strong and durable)
Mouthpiece
N/A
Body

Natural grenadilla wood
Selected and treated
Buffed finish

Keywork

19 keys
Silver-plated or nickel-plated
6 rings
Adjustable thumb rest
Blue steel springs
65 and 66 mm Bb barrels
Cylindrical bore

Case
Leather Pochette style case
The Buffet Crampon Professional R13

The Buffet Crampton R13 clarinet is often referred to as the legendary choice of professionals by students' teachers and professional clarinet players. The R13 is the most popular professional clarinet model worldwide.
The first professional R13 model was introduced in 1955 by Robert Carree. The legendary instrument is made from grenadilla wood, has a poly-cylindrical bore, has 17 keys, 6 rings, and has the option of nickel or silver plating. This instrument has a reputation for producing a consistently rich and dark tone with easy and great projection.
The Buffet R13 is also available as a Green LinE instrument. As mentioned before, the Green LinE instrument range is made from about 95% grenadilla wood and 5% carbon fiber, which acts as a reinforcement, strengthening the instrument.
The Green LinE range is unique in comparison to its wooden counterpart as it is incapable of cracking. The instrument is thus protected against the regular threats against wooden instruments including high temperatures and low humidity climates.
There are some professionals that argue that the Green LinE range of the R13 model does not produce the same sound and tone as its 100% wooden counterpart. Their argument is based on the wooden design producing a more natural sound and allowing for full flexibility and consistency in producing rich and dark tones.
This is purely opinion-based and varies from person to person. I would highly recommend the R13 Green LinE range as I find the tone and sound production to be nothing less than pure perfection.
Pros and Cons Summary of the Buffet Crampon R13 Green LinE
Pros

Cons

Protected against cracking and bad atmospheric weather conditions
Produces a beautiful tone and excellent resonance
Capable of superb projection
Keys are available in either nickel or silver plating

Material is heavier than wood
Some argue that sound and tone is limited in comparison to the 100% wooden R13
Conclusion
For beginner music and clarinet student, I would recommend the Buffet Prodige. The Prodige is a high-performance clarinet made of high-quality plastic and is based on renowned professional clarinet models. As a beginner clarinetist, this is possibly the best entry-level clarinet on the market at an affordable price. The sound on a Prodige is easily produced and controlled, which are great characteristics in a clarinet for a beginner.
Personally, I would not recommend spending money on an intermediate clarinet model. I would say leave the E11, E12F, and E13 altogether and rather move towards the Buffet R13 collection of clarinets.
My reason is simple- it is only a matter of time before one upgrades to a more professional clarinet from the previous intermediate plastic model. In which case, it would be best to invest in a wooden clarinet that offers value for money. The E11, E12F, and E13 models are great Buffet models without a doubt, but the attention to detail on the R13 wooden and Green LinE range is nothing less than pure perfection.
Yes, the R13 range is expensive but you could purchase a decent secondhand model and sell it for the same price that you bought it as. The same can be said if you were to spend the money on a new R13 model. See the instrument as an investment in your music career as a professional amateur or as a professional clarinetist.
FAQs
Question: Which is the Most Popular Clarinet?
Answer: There are different clarinet types available. The most popular and commonly used clarinet in ensembles and orchestras is the soprano Bb clarinet.
Question: Is Buffet a Good Clarinet Brand?
Answer: Buffet is a reputable brand for clarinets. It is one of the top-rated brands competing with other top-rated brands such as Yamaha.
Question: How Much Does a Decent Clarinet Cost?
Answer: Beginner clarinets range in cost between $500-$1100. Intermediate clarinets can range between $1100 to $2800. Entry-level professional clarinet models start from $2800 and higher.
Final Advice to the Buyer
I strongly encourage you to test out each clarinet model before deciding on a purchase. There are many music stores worldwide that allow you to test out the various Buffet models. Always make sure to do some research first but don't only rely on the research.
Buffet clarinets can be rather expensive. If you are unhappy with your current clarinet model but you are not willing to break the bank, then I would recommend looking into purchasing a new mouthpiece. Purchasing a new mouthpiece is the cheapest way to upgrade your current clarinet. You can find my other article on clarinet mouthpieces here. (Insert previous article link here?)
Always keep in mind that most intermediate and professional clarinet models do not include mouthpieces with the purchase.