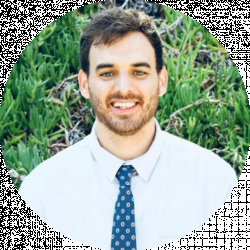 Latest posts by Ben van Wyk
(see all)
The saxophone is by far one of the coolest instruments ever created. By now, you would have chosen your axe and would like to play a few tunes, or perhaps you are an intermediate or advanced level saxophonist who would like to learn a few new tunes or improve your saxophone playing. In this guide to finding the best saxophone sheet music, I will introduce you to a few music books from a wide variety of genres and for players of varying levels.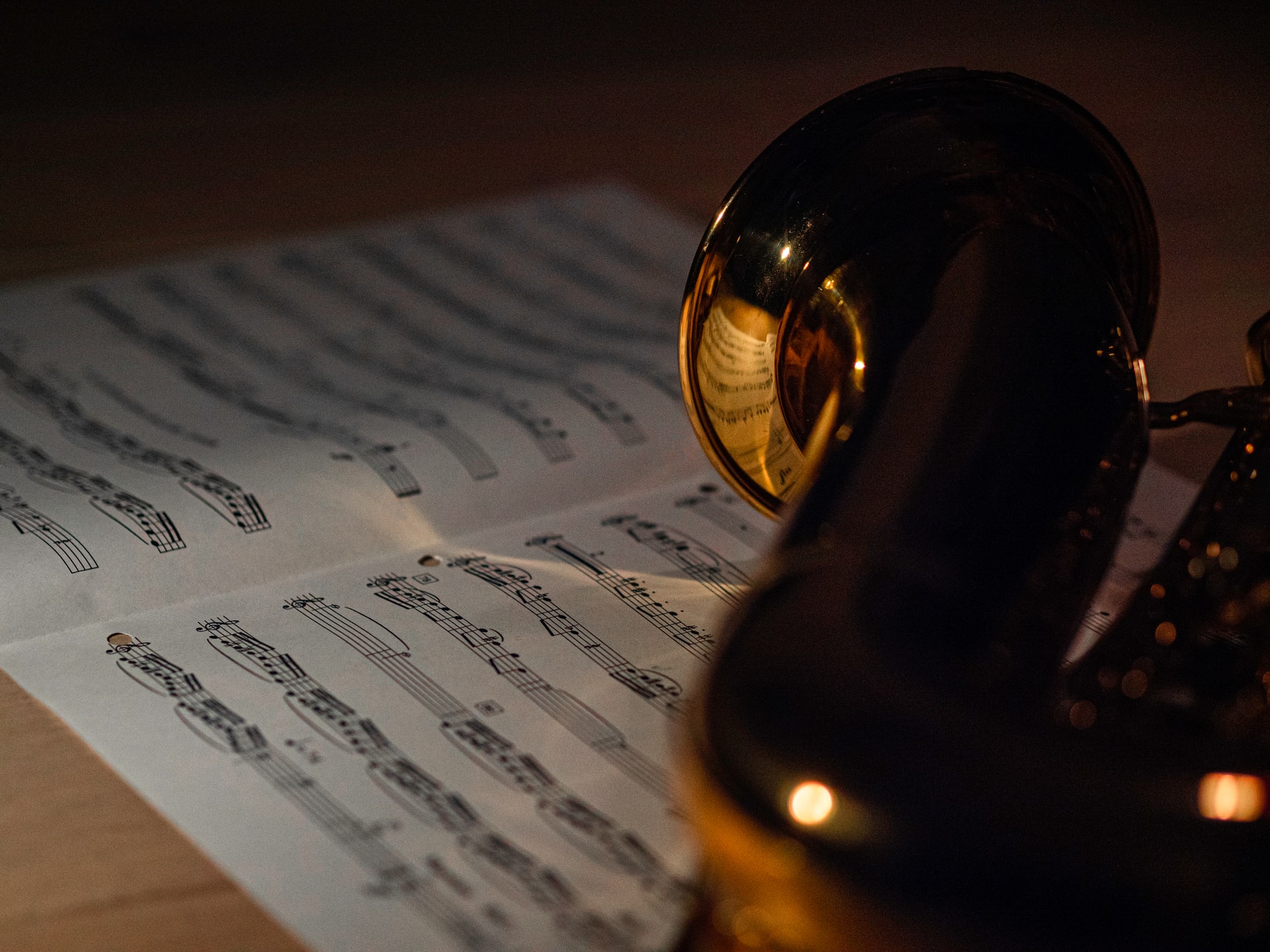 Decision-making Tips
1.For the Beginner
When starting out on the saxophone, there are a few things that a beginner student needs to be aware of, these include:
How to assemble the saxophone
How to take care of the saxophone to avoid damage to the instrument and its parts
How to hold the saxophone correctly
The correct posture
Embouchure (the way you place your mouth on the saxophone)
These are just a few things that a beginner book should cover. A basic beginner book should also focus on playing long notes at first to develop the student's stamina and breath control.
The exercises and songs that a beginner student will start with should deal with the left hand at first. These notes include C, B, A, and G. It is best to start with these four notes at first as they are the easiest notes to produce as a beginner player. You can think of the saxophone as a sort of fancy hosepipe. The more holes you cover, the more air you will need to push through the instrument to make a sound. Since a beginner saxophonist is not used to this sort of air pressure and control needed to produce a sound, the left-hand notes are a good way to start since these require you to cover fewer holes. This is also a great way to develop lung capacity for playing more notes in the future.
1.1. Recommended Books
"A Tune a Day" and "Learn As You Play Saxophone" are, in my opinion, two of the best beginner saxophone books. Both books have been around for many years and have recently been revised.
A Tune a Day- C Paul Herfurth
As the title suggests, the goal of this book is for the student to learn at least one tune "a day" or one tune per lesson. This book is very informative on the what's, how's, do's, and don'ts's on the saxophone. It includes all the information mentioned above that is useful for a beginner, along with colorful and informative images to guide the student through this new journey of saxophone playing. Each lesson usually starts with the introduction of a new note, following a few exercises based on the new note and previous notes learned.
It is important to learn how to read sheet music, but it is also important to use one's ear. "A Tune a Day" creates different exercises using simple rhythms at first and slowly introduces more complex rhythms. The book comes with a CD that allows the student to listen to the exercise or song before playing it. If the student is weak at reading, the audio track will surely guide the student to the correct rhythm of the exercise or song.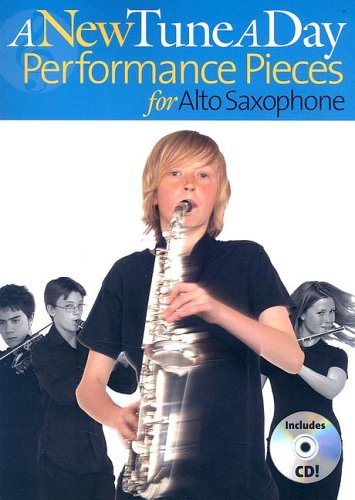 Learn As You Play Saxophone- Peter Wastall
This book has all the same features as "A Tune a Day." However, I personally prefer "A Tune a Day" over this book as I sometimes feel that sections in this book can contain an overload of information that is not structured in a user-friendly manner. I would therefore recommend "A Tune a Day," as it is not only user-friendly, but it also comes with backing tracks. This backing track option is a great feature for the practicing student when the teacher is not present.
Abracadabra- Jonathan Rutland
This fun book takes a different approach to saxophone learning. The book skips many of the introduction exercises and moves straight to playing songs. The book also comes with a CD and/or access to audio tracks, which are played by a professional musician. This is a great way for the upcoming musician to develop their ears. The audio also comes with an accompaniment part should you wish to play with audio accompaniment. The accompaniment part makes music learning so much more fun and really encourages practicing.
"Abracadabra" is a great choice for students of all ages who are only just beginning learning the saxophone. The book comes with a fingering chart that shows notes on the music staff and how the same notes can be played on the saxophone. This feature can be found in most beginner books, and like other beginner books, "Abracadabra" also starts with left-hand notes, but this book is original in that it introduces each note on the saxophone with a new song and skips the exercises.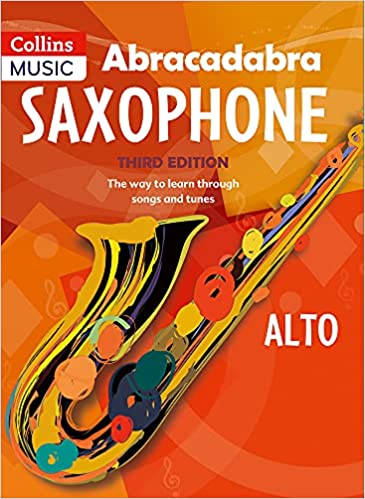 1.2. Summary of Recommended Books
Books
Pros
Cons
A Tune a Day

Fully revised version available
Clear instructions on saxophone set up and daily maintenance
Comes with audio tracks
Has clear and well-structured pictures
Content explanation is clear
Includes a finger chart

Saxophone books are expensive

Learn as You Play Saxophone

Also has a revised version available
Clear instructions on saxophone set up and daily maintenance
Explains content well
Includes a finger chart
Book comes with audio tracks

Structure of the book is cluttered, in my opinion
Images are outdated
Saxophone books are expensive

Abracadabra

Focuses on songs
Includes fun songs and introduces a new note with a new song
Includes duets
Includes audio tracks

No clear instructions on assembling and disassembling the saxophone
No maintenance instructions
1.3. Conclusion on Beginner Book Recommendations
All of the recommended books above are brilliant for beginner players. I usually make use of more than one book when teaching beginner students to make the learning experience more fun and interesting. I like all three books as they come with an audio track set and fun duets. However, I do prefer "A Tune A Day" as I find that the revised version has better images, better layout, and easy-to-follow instructions that don't bore the student.
2.For the Intermediate Player
Once you have gone through the basics of music theory and playing the saxophone, you can move on to some fun tunes.
2.1. Recommended Books
I have recommended the below two books to many students as both books contain easy melodies as well as covers to recent popular songs. I think the Hal Leonard range of sheet music is really worth looking into as it is wide-ranging and extensive.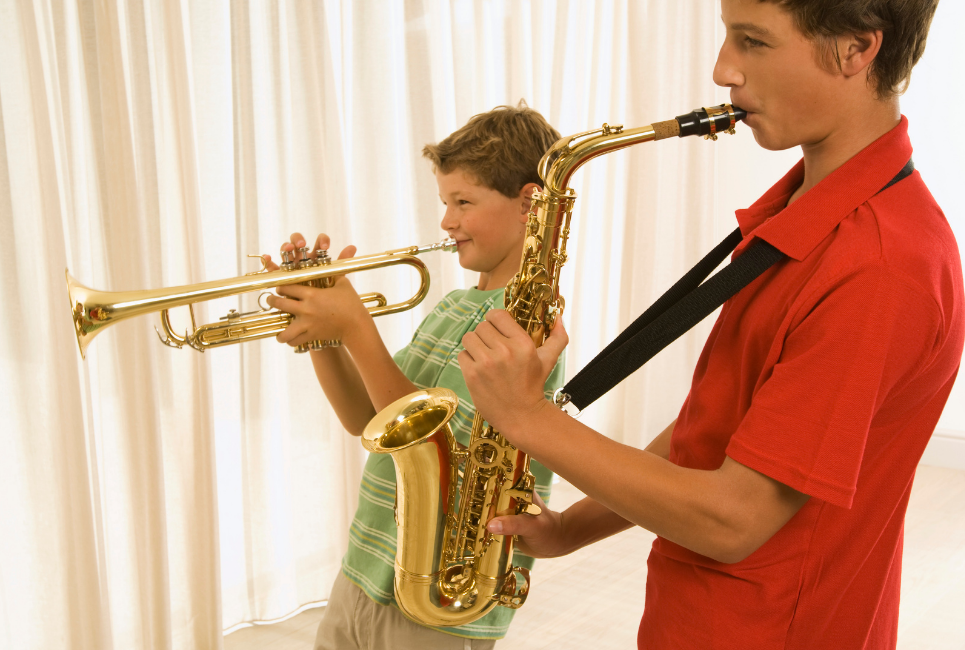 50 First Songs You Should Play on the Sax- Hal Leonard LLC
This is a brilliant book filled with 50 recent and classic pop songs ranging from John Legend's "All of Me" to Jon Lennon and Paul McCarthy's "All You Need is Love." These songs are written in simplified keys and notation making them user-friendly for beginner to intermediate students.
Easy Pop Melodies for Alto/Tenor Sax- Hal Leonard LLC
The Hal Leonard Corporation has also created a fun book filled with popular melodies for both the alto and tenor saxophones. Both versions of the books contain the same songs but are arranged for different instruments. The easy pop melodies are just that, easy for the intermediate player who wants to learn popular tunes from maybe Disney's "Beauty and the Beast" to Stevie Wonder's "Isn't She Lovely."
More Recommendations
Hal Leonard has a few easy to intermediate pop and classical books for both Eb and Bb saxophone students. I would recommend having a look at the following books:
Essential Songs for Alto Sax- Hal Leonard LLC
101 Most Beautiful Songs for Alto Sax- Hal Leonard LLC
101 Christmas Songs for Alto Sax- Hal Leonard LLC
50 Pop Songs for Kids- Hal Leonard LLC

(also a decent beginner book)
2.2.Jazz Sheet Music
Jazz is a beautiful music language. The saxophone was originally created by a classical clarinetist which is ironic as the saxophone became famous in the art of jazz music. I bet Adolph Sax didn't see that one coming. Here are a few jazz books filled with great sheet music that I would recommend for the advanced beginner to intermediate saxophone student:
Essential Elements Jazz Play Along- Hal Leonard
This is a beautifully detailed book for the beginner jazz player. It is structured in a manner that is not overwhelming for a student to read. There are clear instructions on how to approach the jazz genre as well as guidelines on improvisation, scale, and chord reviews. This book has 10 of the most popular jazz standards in three keys for C, Eb, and Bb instruments.
The great thing about this book is that the chord changes and scales are written out clearly for the student. The book also comes with sample solos for the students that are uncomfortable with creating their own solos but would still like to solo. The book has an audio backing track, a full track of the big band, and an additional solo track.
15 Easy Jazz, Blues, Funk Etudes- Bob Mintzer
This is a great way for intermediate students to learn the jazz, blues, and funk language through 15 simple etudes built around developing techniques and stylistic characters for each genre. The book is written for C, Bb, and Eb instruments and comes with audio tracks with a full band, soloist, and band accompaniment making you feel like you are really part of a jazz band when practicing.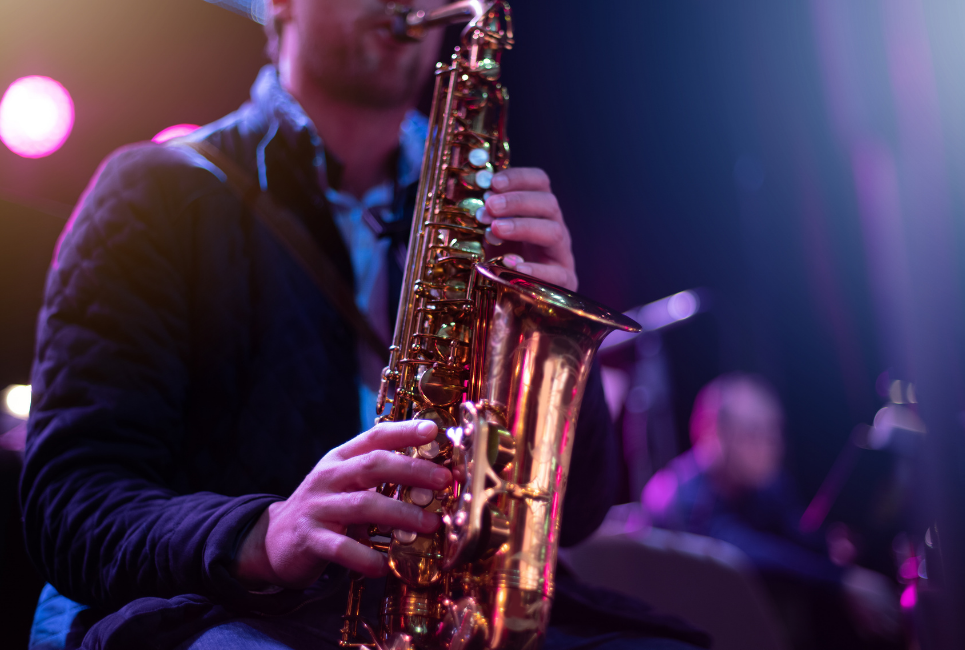 More Recommendations
I would also have a look at the two following books for more reference to the jazz, classical, Latin, and rock styles to playing the saxophone:
How to Play Jazz- Ned Bennet
Style Workout for Solo Saxophone, Studies in Classical, Jazz, Rock and Latin styles- James Rae
2.3.Exercise Book Recommendations
At the intermediate level of saxophone playing, it is important to keep up your level of technique. It is also important to start developing "your sound" or rather your unique tone on the saxophone. One way of doing this is through the use of exercise books which will give you the necessary tools to further develop your sound and technique. I would recommend the following books:
Daily Warm-Up Exercises for Saxophone- Jackie Mclean
25 Daily Exercises for Saxophone- H. Klose and Carl Fisher
Technique of the Saxophone- Berklee press
3.For the Advanced Player
As a saxophonist with a few years of experience, perhaps you are bored of playing easy pop melodies and would like more of a challenge. I would recommend looking into the following books, split by different genres and practices, that will certainly bring some challenge.
3.1. Recommended Jazz Book
The Real Books- Hal Leonard LCC
"The Real Books" come in all keys and have multiple volumes filled with hundreds of popular jazz tunes and standards. These books will definitely be a great addition to your collection of repertoire. The books are also available in electronic versions. There are also various applications available on iStore or play store that have backing tracks for each of the songs in the books.
3.2. Recommended Jazz Transcriptions
A great way to learn the language of jazz is to learn from the greatest. I would recommend having a look at the following Omni books:
Each Omni book comes with beautifully written-out solos of the various standards performed by the greatest regarded jazz musicians in history. I would highly recommend checking out Charlie Parker (the king of bebop) and Michael Brecker (my personal favorite). These two artists have revolutionized the jazz world, and it can be really beneficial to learn jazz through their interpretations.
3.3. Recommended Pop/ R&B/ Soul Classics and Solo Transcriptions:
Best of Dave Kos- Dave Kos
Best of Grover Washington, Jr. – Grover Washington, Jr.
Famous Saxophone Solos from R&B, Pop, and Smooth Jazz- Berklee Press
The "Famous Saxophone Solos…" is a great book filled with sheet music for the alto and tenor saxophones from classic R&B, pop, and smooth jazz music. There is a wide range of songs in the book, and there will certainly be a tune in there for everyone.
Dave Kos is a personal favorite of mine. "The Best of Dave Kos" is a book filled with transcription sheet music that will bring with it some challenging fun.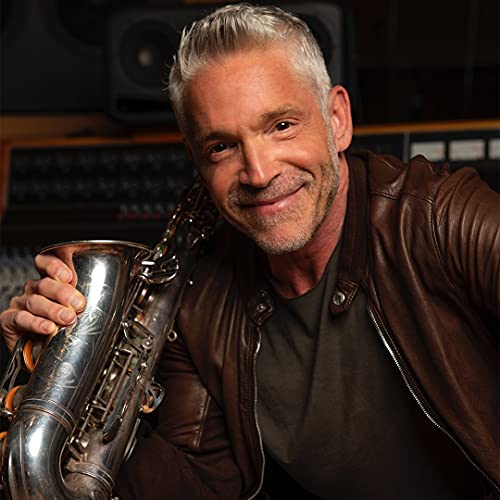 3.4. Recommended Exercise Books
As a saxophone player, it is crucial that you constantly work on your technique to continue to polish your skills. A great way to do this is through consistent practice and daily exercises. I would recommend the following exercise books that will help you with technique, jazz style, and tone production.
Blues Saxophone: An In-Depth Look at the Styles of the Masters- Dennis Taylor
Improvisation for the Saxophone: The Scale/ Mode Approach- Andy McGhee/Berklee Press
Universal Method for Saxophone- Paul DeVille
For those of you that are looking for a real challenge and would like to learn the fourth octave (Altissimo register) of the saxophone, I would highly recommend this classic book.
Top-Tones for the Saxophone: Four-Octave Range (Third Edition)- Sigurd M. Rascher
This book has been revised over the years and is still one of the oldest and best books to use when learning the altissimo register.
Frequently asked Questions (FAQ's)
Question: Can you play piano music on the saxophone?
Answer: Yes, you can. However, one can play more than one note at a time on the piano, but one cannot do the same on the saxophone. The saxophone is also tuned in a different key to the piano. This means that if you want to play the saxophone with a piano, you will need to play a transposed version of the piece so that both instruments can sound in tune together.
Question: What saxophone is best for jazz?
Answer: There are technically nine different types of saxophones but, only four of the nine saxophone families are commonly used. These are the soprano, alto, tenor, and baritone saxophones. Each of these four saxophones are perfect for playing jazz music. There are different saxophone models available for each of these saxophones, with the most popular of these models being Selmer.
Question: Can I learn saxophone on my own?
Answer: Yes, you can! With a good beginner saxophone book, you will definitely be able to learn the saxophone on your own. However, it will be time-consuming and, at times, very challenging. I would therefore recommend that you take a few saxophone lessons too to complement your self-study.
Conclusion
As a professional saxophonist and music teacher, the below are my top saxophone book picks for beginner, intermediate, and advanced saxophone students and teachers:
Level of Player
Recommendations
Beginner

A Tune a Day – C. Paul Herfurth
Abracadabra- Jonathan Rutland

Intermediate

50 First Songs You Should Play on the Sax – Hal Leonard LLC
Essential Elements Jazz Play Along- Hal Leonard

Advanced

Charlie Parker Omnibook-Charlie Parker (available in Bb and Eb)
Best of Dave Kos- Dave Kos
Top-Tones for the Saxophone: Four-Octave Range (Third Edition)- Sigurd M. Rascher
Final advice to the buyer/ teacher/ learner
The saxophone is a great instrument to learn, and it is possible to learn the saxophone on your own. However, I would highly recommend taking a few saxophone lessons at the start to receive the proper guidance on posture, instrument maintenance, technique, and practice.
Message to the student
It is very important to practice daily and to not cram everything into one practice session. Practicing an instrument requires daily practice to achieve significant improvement and recognizable results. Also, always remember to make music when you play, and not just to play notes.