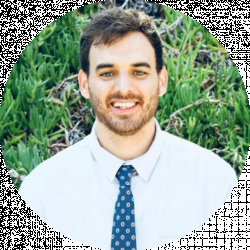 Latest posts by Ben van Wyk
(see all)
Many people may know the clarinet from the popular kids' tv show, and one of my favorite shows, SpongeBob SquarePants. In this show, the clarinet is played by the character Squidward. Unfortunately, the show does not do the instrument justice as the clarinet is presented as an annoying torture device. I am here to set the record straight and suggest the best sheet music available to you for the ultimate enjoyment of your clarinet, whether you are just starting out or have been playing for a while and would like to sharpen your skills.

Decision-making Tips
Before purchasing a book, you need to consider the amount of music knowledge you have. Some books may be too advanced filled with complicated concepts that may throw you off learning music altogether. I have therefore structured my recommendations according to three various playing levels.
Beginner Sheet Music
Intermediate to Advanced Sheet Music
Advanced Sheet Music
1.For the Beginner
There are various beginner books available both online and in music stores globally. The ideal beginner book should include the following information:
A guide on how one should assemble and disassemble the instrument.
Tips and precautions to avoid protentional damage to the instrument.
Instructions on how one should clean and maintain the instrument
Instructions and clear images on how and where one should hold the instrument for proper use (especially to avoid damaging the intricate keys of the instrument).
Instructions and images on how one should play a single reed instrument.
Instructions and clear images on finger placement and the angle that the instrument should be played at for optimal sound production.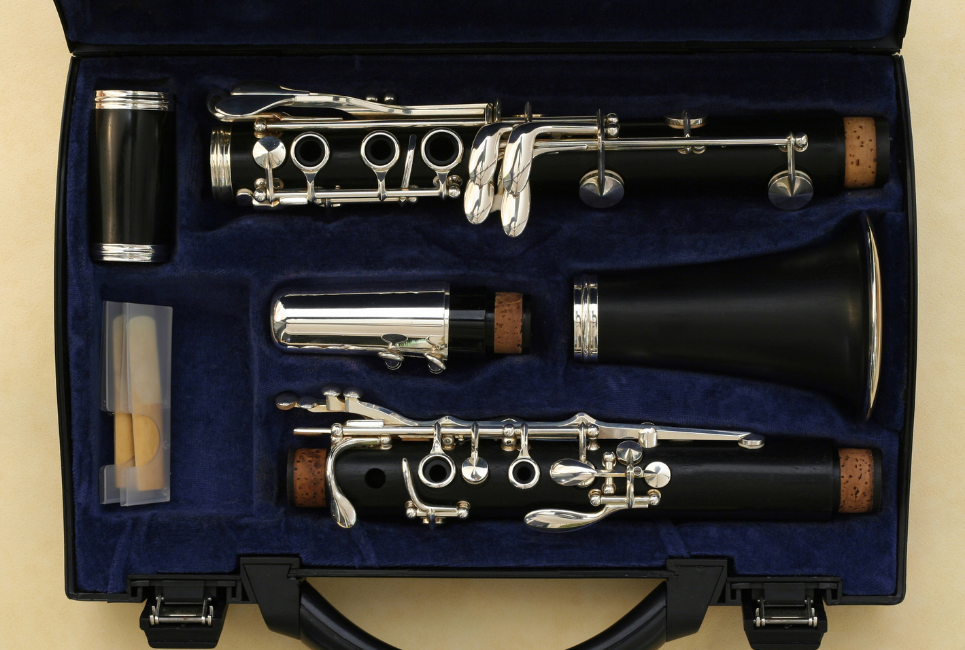 1.1.Recommended Learning Materials
I would recommend using either "A Tune a Day"- C. Paul Herfurth or "Learn as you Play Clarinet"- Peter Wastall. These two books have been around for many years and have been revised, giving the student the best experience possible when learning to play the clarinet. I personally like using these books for my students as the images are clear and colorful, and the overall structure of the books are presented neatly with short and clear instructions for the students to follow.
Learn as You Play Clarinet- Peter Wastall
This book has all the basic information and guidelines that a beginner clarinetist needs to know. The book also comes with a piano accompaniment part and is equipped with backing track audio. The use of audio is a great feature for beginner players as students often become bored or unmotivated to practice when practicing on their own. The audio track includes various pieces, which guarantees some fun lessons and practice sessions.
A Tune a Day- C. Paul Herfurth
This is one of my favorite books to use when teaching. As the book's title states, the purpose is to learn a new tune every lesson or every day. The book is structured in various lessons. Each lesson starts with introducing a new note and is then followed by various exercises that make use of the new note. Once you have completed the exercises, you are then presented with a song. This book also comes with an audio track and an accompaniment part, making learning the clarinet lots of fun.
What I really enjoy about this book is the various theory information that each lesson presents. Once you have completed a few lessons in the book, a very basic theory test is presented. This combination of practical music and music theory makes for a great book and a fun approach to learning and teaching.
1.2.More About Beginner Sheet Music
I like to work out of a few music books when teaching my students. I recommend using one beginner book at first and then slowly introducing different sheet music as extra material. I would recommend the following sheet music for beginner clarinet students:
Trinity Syllabus Grades 1-3
The Trinity College London syllabus is a world-renowned syllabus offering international recognition after the completion of exams. I thoroughly enjoy using the Trinity books as they are organized according to different grades, which makes assigning pieces to students much easier. Each grade has its own book with pieces both accompanied and unaccompanied. The books also come with the piano accompaniment part, should the learner want to play with live accompaniment. Another great feature is that the audio tracks and the accompaniment tracks are available on YouTube and on Trinity's website. However, not all of the audio tracks are available on YouTube.
ABRSM Syllabus Grades 1 -3
The Associated Board of Royal Schools of Music (ABRSM) syllabus is my preference between Trinity and ABRSM. I find the ABRSM syllabus to be more challenging than Trinity. The variety of pieces in the ABRSM syllabus are also more modern and exciting to play. I find that my students often prefer playing pieces from this syllabus. The ABRSM books also come with accompaniment books, but the accompaniment books may be sold separately depending on your country. The accompaniment tracks and the audio tracks of each grade and piece are also easily accessible on YouTube and on the ABRSM site.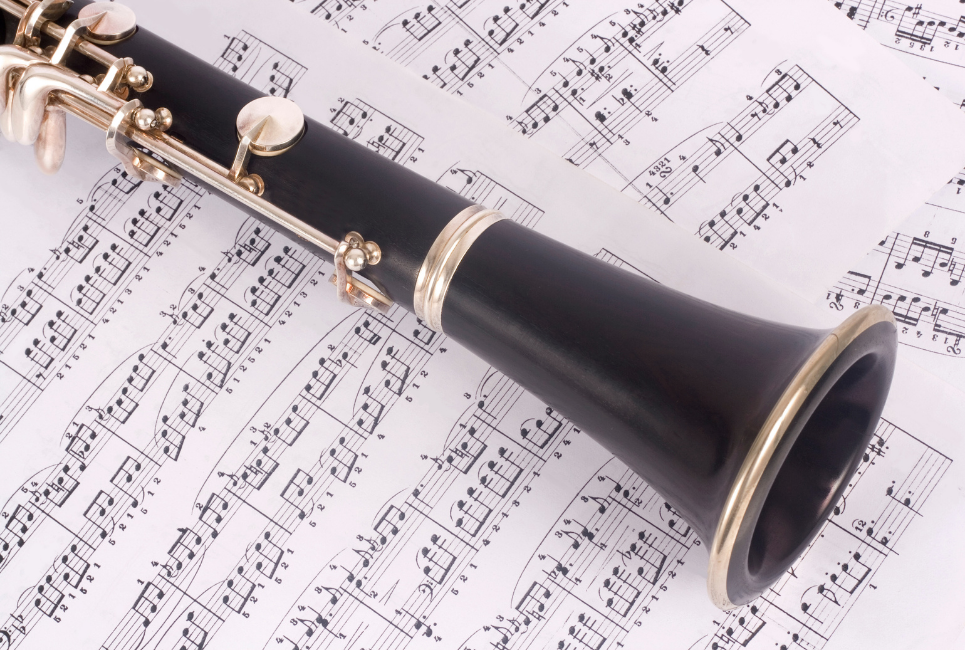 Summary of Trinity vs. ABRSM Syllabus
 
Pros
Cons
Trinity Syllabus Books

Pieces can be slightly easier than ABRSM pieces
Pieces come with accompaniment parts
Audio tracks are available on YouTube and on the Trinity website

Audio tracks are not always easily accessible on YouTube
Pieces are a bit dull and unappealing to some students

ABRSM Syllabus Books

Modern and exciting pieces for beginners
Audio tracks are easily available on YouTube and on the ABRSM website

Pieces are slightly more difficult than Trinity pieces
Accompaniment parts are sold separately in some areas
1.3.More Recommendations
The Hal Leonard company has an amazing collection of beginner sheet music in a variety of genres. I highly recommend visiting their website for more information on solo, duet, group, and band sheet music. Below, I have selected two books that my beginner students of all ages enjoy:
The books include old classics such as "Don't Stop Believing"- Journey, "Every Breath You Take"- The Police, and many more.
As the book suggests, this book presents 50 songs that you should play when starting the clarinet. Some of these tunes are easy and some a bit more challenging but not impossible for a beginner player.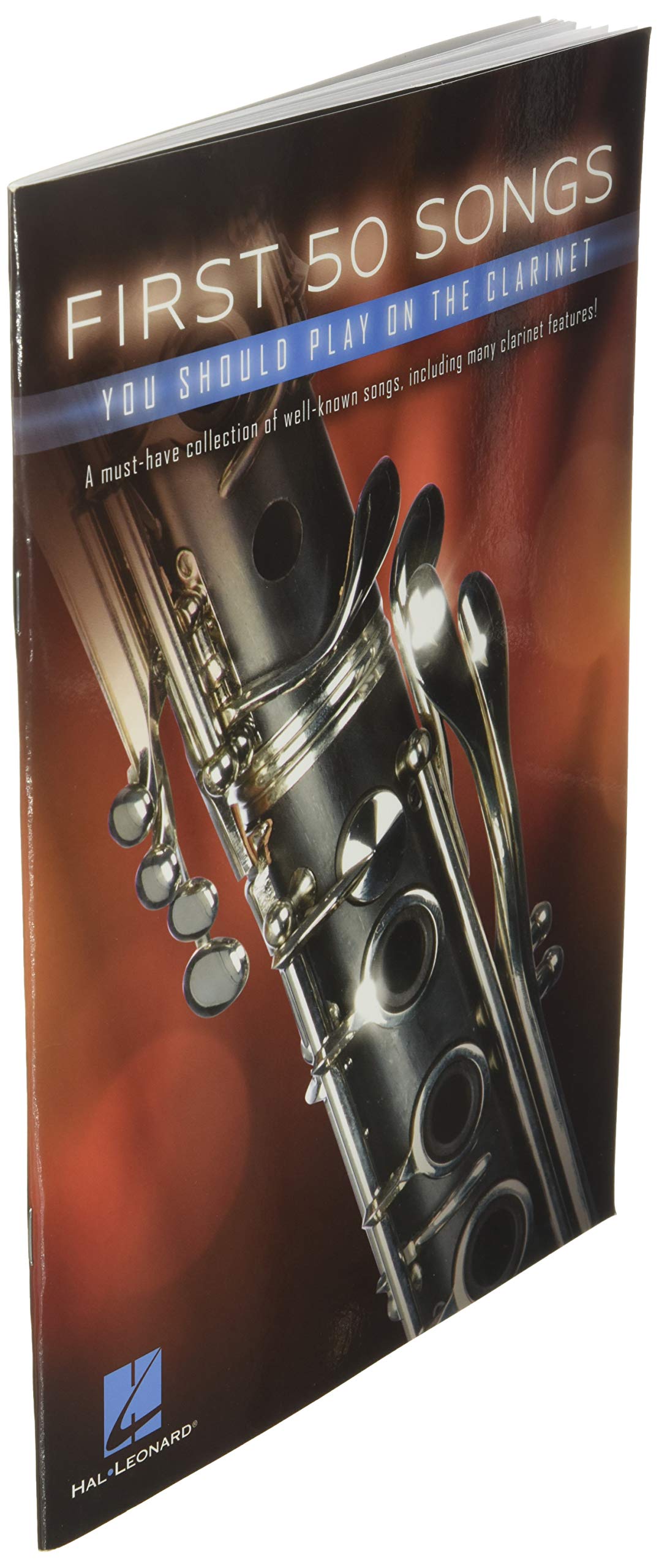 2.For the Intermediate Player
2.1.Recommended Books
As an intermediate clarinet player, it is important to work on your technique and to develop your personal tone. For this reason, I would recommend playing studies and various etudes. I would recommend the books below.
This book is perfect for developing tone quality. However, students can sometimes be put off by the immense amount of information included in the book, along with its dense structure.
This is an excellent book for intermediate and advanced players. Chapter three of this book presents the most important exercise that a wind player should practice daily- long tones. This book approaches long-tone playing through various exercises that challenge the player through all registers and challenge the player's ability to make use of the throat for the upper register notes.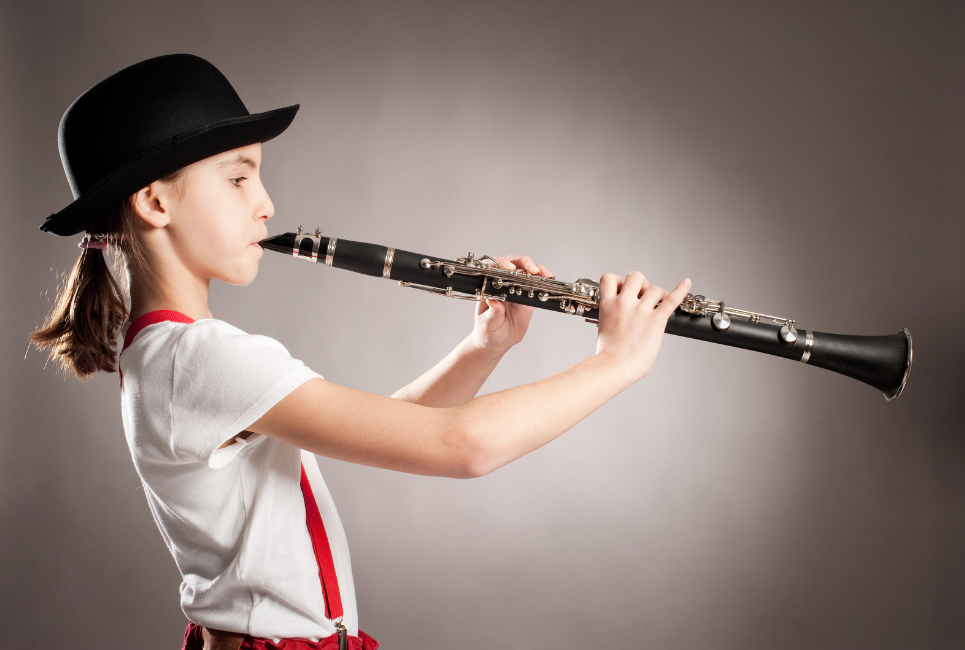 2.2.More Intermediate Sheet Music
Trinity Grades 4-6
ABRSM Grades 4-6
I would recommend the clarinet Omnibook above for players interested in exploring jazz clarinet. This book contains solos from well-known artists. The Omnibook also contains some rather challenging sheet music that I would recommend for an upper intermediate to advance clarinet player.
3.For the Advanced Player
3.1.Recommended Books
Trinity Grades 7-8; and ABRSM Grades 7-8
The Trinity and ABRSM books are a great way to test out advanced-level sheet music. Most of the music at this level is written by well-renowned composers and can be found in the composer's book addition. The great advantage of purchasing a grade 7 or 8 book from Trinity or ABRSM is the convenience of having a broad selection of advanced music in one book. It is often expensive to purchase individual pieces, so it can work out cheaper to buy one book that contains many advanced-level pieces.
Vade-Mecum du Clarinettiste- Paul Jean; and Virtuoso Studies- Kalmen Opperman
Paul Jean and Kalmen Opperman have two great books filled with beautiful technical works that will really challenge the advanced clarinet player. It is important to continually work through long tone, phrasing, articulation, and finger dexterity exercises at this level. These two books tick all the boxes when it comes to technical development. "Vade-Mecum du Clarinettiste" focuses specifically on clarinet-related technical issues. I would recommend this book to advanced learners looking to improve their technical skills and avoid common technical clarinet concerns.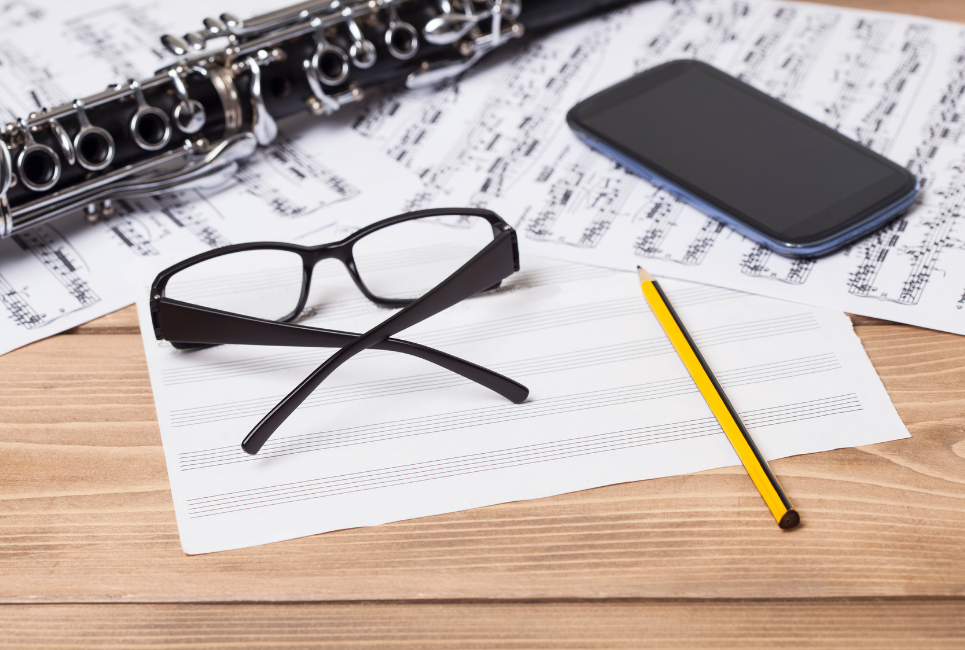 3.2.Jazz Sheet Music
The three books I recommend below are some of my favorite books that I make use of as a teacher when exposing my students, of different levels, to jazz music. These books do contain music of a higher level, and so I would recommend these books to the upper-intermediate and advanced students:
Jazz 2 Clarinet- John Robert Brown
The "Jazz 2 Clarinet" series has popular clarinet solos from well-known artists. Some of the solos from this book are rather challenging and will require some assistance from a teacher, whereas the other solos from this book are on an intermediate level.
Jazz Masters- Benny Goodman- Arranged by Stan Ayeroff
Benny Goodman is my favorite clarinetist and one of the most influential clarinet players, in my opinion. Learning the solos from his book of solos will surely give the student, clarinetist, and teacher a greater understanding and appreciation of the jazz language.
Real Book in Bb- Various Authors
The Real Book collection is a set of jazz standards (popular jazz tunes) that is available on Bb instruments. I recommend this book to any lover of jazz as a start to your improvisation journey. However, due to the complexity of some of the works, this book will require some external assistance from other learning materials as well as a teacher.
3.3.More Advanced Sheet Music
At the advanced level, it is always a good idea to be versatile in your playing. In general, I would highly recommend that every player expose themselves to different genres of music by searching through the Hal Leonard archives for the latest in pop and classic pop tunes. Also, make use of the method books daily and use the Trinity and ABRSM classical music syllabi when learning baroque, romantic, impressionistic, contemporary, and classic music.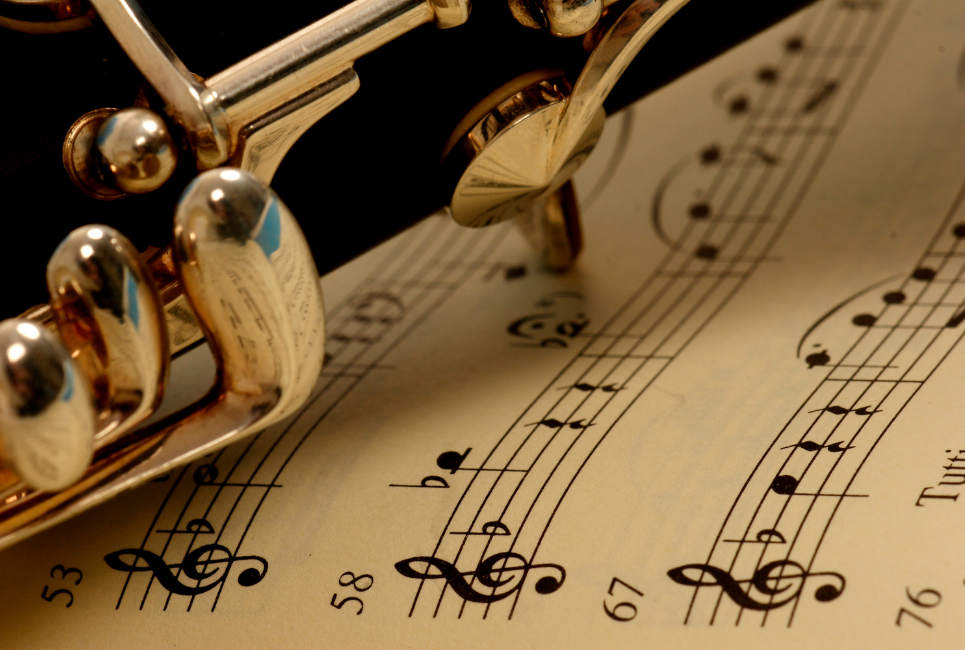 Frequently asked Questions (FAQ's)
Question: What is the easiest song to play on the clarinet?
Answer: There are a few songs that are rather easy to play on the clarinet. These songs are easy as they make use of only a few notes in the middle register, which is a combination of notes mainly played using the left hand. Songs with these features include:
1- Hot Cross Buns (uses three notes)
2- Mary Had a Little Lamb (uses four notes)
3- Twinkle Twinkle Little Star (uses six notes)
Question: What is the hardest song to play on the clarinet?
Answer: There are many songs that are difficult to play on the clarinet. However, this often differs depending on your level and experience in playing the clarinet. A few works that are technically challenging on the clarinet are:
1- Concerto for Clarinet, Op.57 (1928)- Carl Nielsen
2- Bucolique (1949)- Eugene Bozza
3- Concerto (1953)- Henri Tomasi
Question: What type of clarinet is best for beginners?
Answer: There are many brands of clarinets available on the market. There are also many things that one needs to consider when purchasing a clarinet. Click (here) for more info.
5 Best Clarinets According to Reviews:
1- Jean Paul USA CL-300
2- Gemeinhardt 2CN1
3- Yamaha YCL-255
4- Jupiter JCL-700N
5- Buffet Crampon E11
Question: Which famous composers wrote music for clarinet?
Answer: There are a few famous composers that wrote music for clarinet. Wolfgang Amadeus Mozart wrote the Clarinet Concerto in A major, K. 622 during his adulthood- this piece is a classic masterpiece written by the master himself.
Conclusion
There are many great clarinet books with amazing sheet music on the market today. My preference for clarinet sheet music is based on my teaching experience and playing of the instrument.
Beginner book favorites: Both books, "Learn As You Play Clarinet" by Peter Wastall and "A Tune a Day" by C. Paul Herfurth are good, and I use them both when teaching. These books contain all the essential information that a beginner needs to know in relation to the playing of the instrument and its maintenance.
Intermediate book favorites: "Clarinet Warm-ups- Materials for the Contemporary Clarinetist"- Kelly Burke and the Trinity College London Grades 4-6 are my personal favorites. Kelly Burke's book is an amazing method book for developing clarinetists. I prefer using the Trinity syllabus over the ABRSM books as the Trinity books include piano accompaniment parts, making the purchase less costly.
Advanced book favorites: I would highly recommend the Kalmen Opperman "Virtuoso Studies" for some good technique development. I also thoroughly enjoy using the "Jazz 2 Clarinet" book when teaching my clarinet students some jazz music. I also often make use of the main melody sheet music from other books, such as "Real Book" when teaching artist solos.
Final advice to the buyer/ teacher/ learner
Learning a new instrument is an awesome way to express your creativity. Remember not to get too wrapped up in learning from a book on your own and seek help from professionals when necessary. This applies to beginner, intermediate, and advanced clarinet players.
Learning the clarinet and playing sheet music by yourself with backing tracks is an awesome way to learn and practice. You should also expose yourself to a group and/or band playing. This is a great way to learn sheet music and become better at your craft.
Use this article as a guideline to search for the best sheet music for you but, also do your own research as the sheet music that you will get the most out of will be the ones that you enjoy the most, which comes down to personal preference.
Do not concern yourself too much with the cost of sheet music. Remember that you are investing in your craft and passion for music.
To learn more about the passionate world of clarinets, further read: