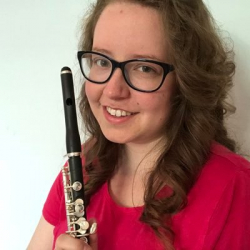 Latest posts by Hannah Haefele
(see all)
If you ask all of the clarinet players you know what brand they play, you'll probably hear some say, Yamaha. But before you go and get the same model because of someone else, consider the best Yamaha clarinets guide. The best clarinet for someone else might make it harder for you to play. Buying a clarinet is personal, but there are quite a few Yamaha clarinets, so you can choose the right one for you.
What Makes Yamaha A Good Clarinet Brand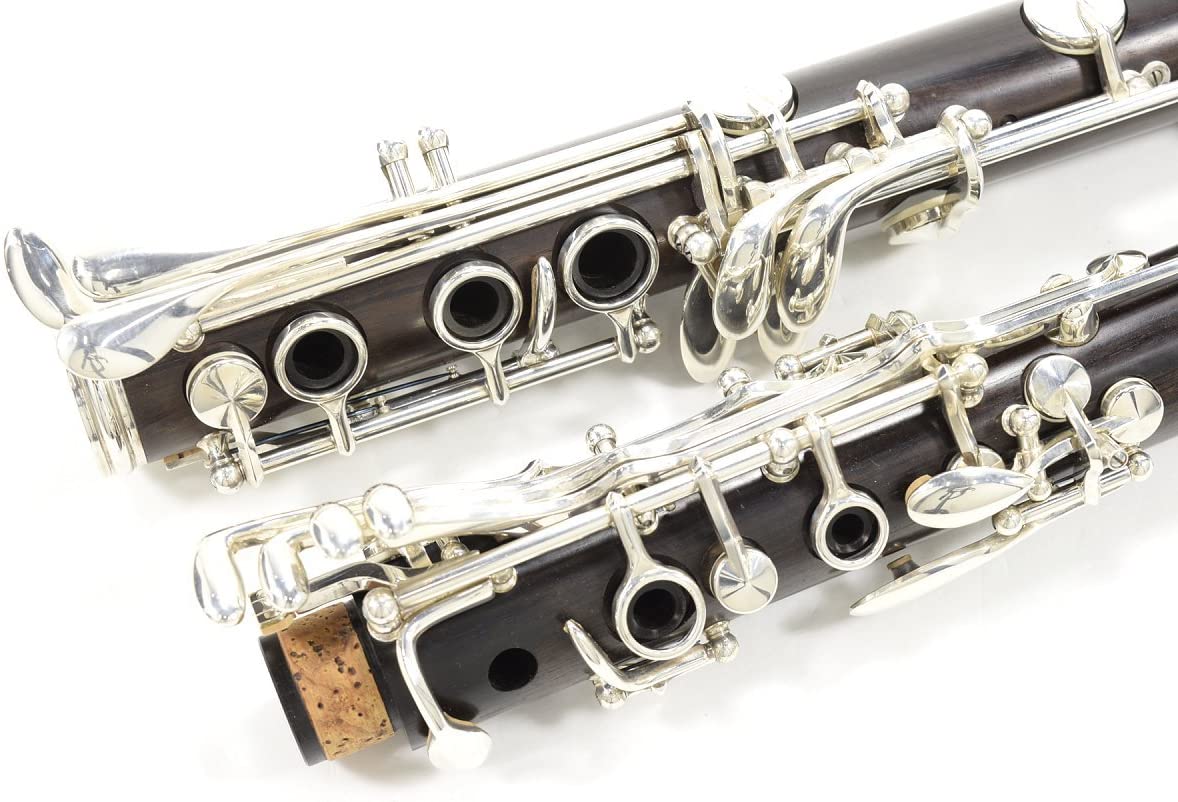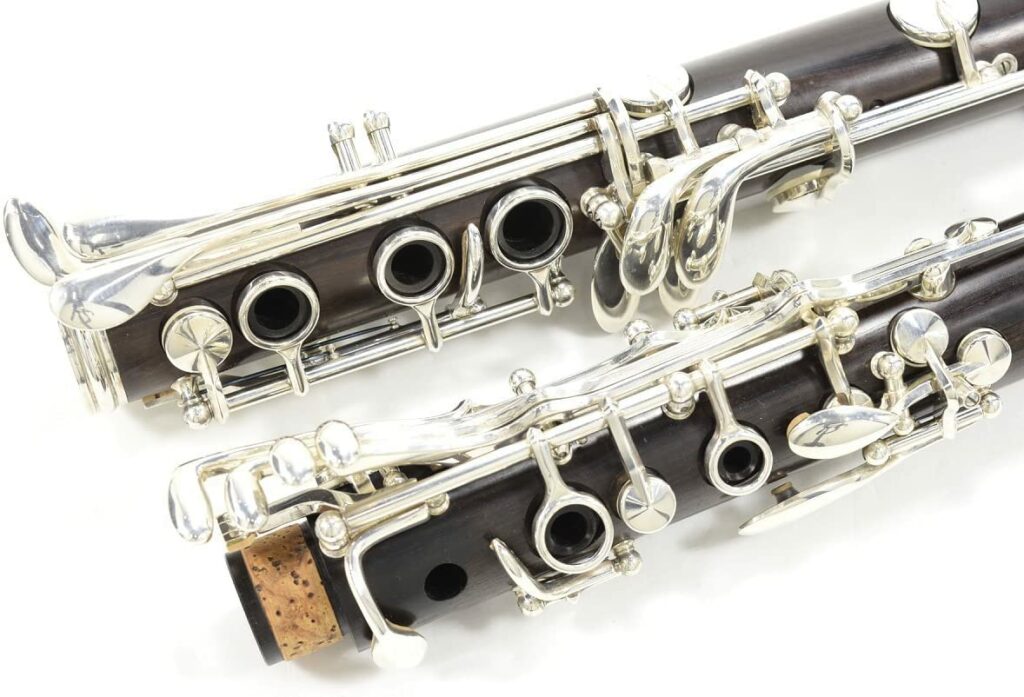 A lot of factors make Yamaha a good clarinet brand. Whether you're a beginner or are looking to upgrade to a professional instrument, you should give Yamaha a try.
The brand isn't the right fit for everyone, but you can't know for sure until you test out a few of the best Yamaha clarinets. You can use the same steps to test out Yamaha clarinets as clarinets from any brand, so you can make sure you like the sound and feel. Consider a few factors that make Yamaha one of the best clarinet brands available.
Quality
Yamaha makes some of the best instruments available, and that applies to everything from their student models to their professional models. Having a good quality instrument is critical to being successful. While a professional may be able to play on a low-quality clarinet, it will be difficult. Students will struggle even more, and they may quit when all they needed was a better instrument.
You shouldn't have to spend thousands of dollars on a good instrument. No matter your playing level, Yamaha has a good clarinet for you.
Variety
Another benefit of Yamaha clarinets is that they come in all sizes and levels. That means you can upgrade from a Yamaha student clarinet to an intermediate or professional model. If you want to play other clarinets, like bass clarinet or clarinet in A, you can do that. You don't have to worry about trying a bunch of different brands to find a good instrument.
Now, you should try each Yamaha clarinet to make sure you like it. But if you like one Yamaha clarinet, you'll probably like some or all of the others.
Durability
Because of the quality and variety, you can play a Yamaha clarinet for years. Then, you don't have to keep buying new instruments every few years just to have something playable. Durability is particularly important when you're a student. You may not always take the most care when assembling or disassembling the instrument. And you might need to play it outside in a marching band.
Having a durable instrument can save you a lot of time and money on repairs. That way, you can play and learn more, and you don't have to take your clarinet to a technician all of the time.
Affordability
Yamaha clarinets aren't the cheapest out there, but they're still relatively affordable. And they're affordable for the value that you get when you buy the instrument. It's also easy to save money on a Yamaha clarinet by looking for a used model. When you're a beginner, saving money can be important because you may not know if you'll stick with playing.
Even when you're ready to upgrade, you may not want to pay the full price for an instrument. Yamahas are pretty popular, so you shouldn't have to look too hard to find a good clarinet.
Accessories
Not only does Yamaha make clarinets, but they also make clarinet mouthpieces and ligatures. You need a good mouthpiece and ligature to help support your sound. That's where your air first goes, along with the reed. Even if you find a Yamaha clarinet isn't right for you, consider using a mouthpiece or ligature.
They have the same durability and quality as the instruments, but you can use them with clarinets from other brands. That way, you can have the best setup for you.
Best Yamaha Clarinets
Because of the variety, you can find a good Yamaha clarinet fairly easily. There's at least one model available for every step of learning the clarinet. That can make the instrument search a lot simpler when you look to upgrade your clarinet or buy a different type of clarinet. Whether you want to focus on the bass clarinet or the E flat clarinet, Yamaha has something for you.
Here are some of the best Yamaha clarinets that you should try.
YCL-255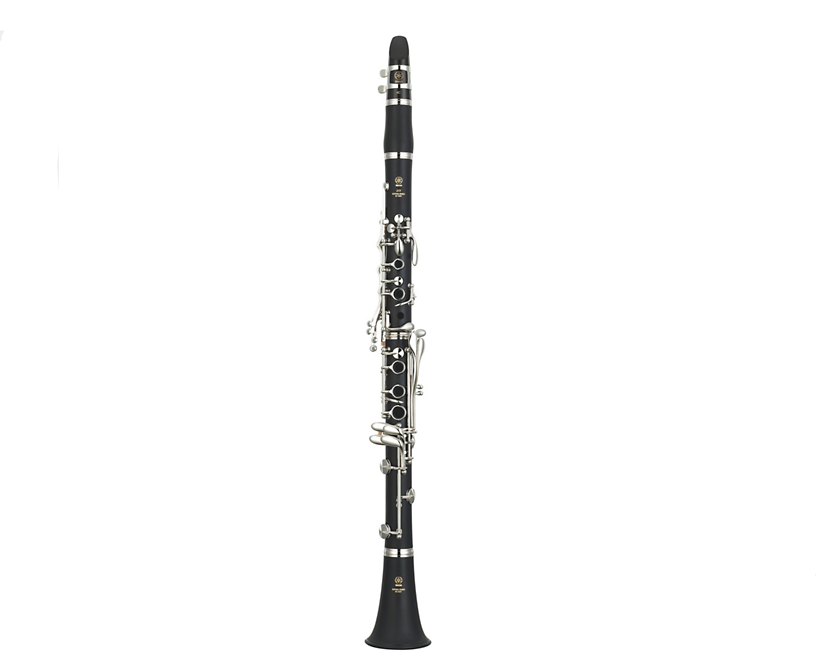 The Yamaha YCL-255 is the best model for beginners and anyone on a budget. Yamaha models this instrument after their professional clarinets, so you can get a good sound from the start. It comes with a barrel that can help direct your tone as you learn to play. And the adjustable thumb rest makes it easy for you to feel comfortable playing for long periods.
You will get a Yamaha clarinet mouthpiece and ligature, so all you need to buy separately are some reeds. Plus, everything comes in a hard or semi-hard case to protect your gear.
Pros
Good design
Sounds great
Easy to play
Cons
YCL-450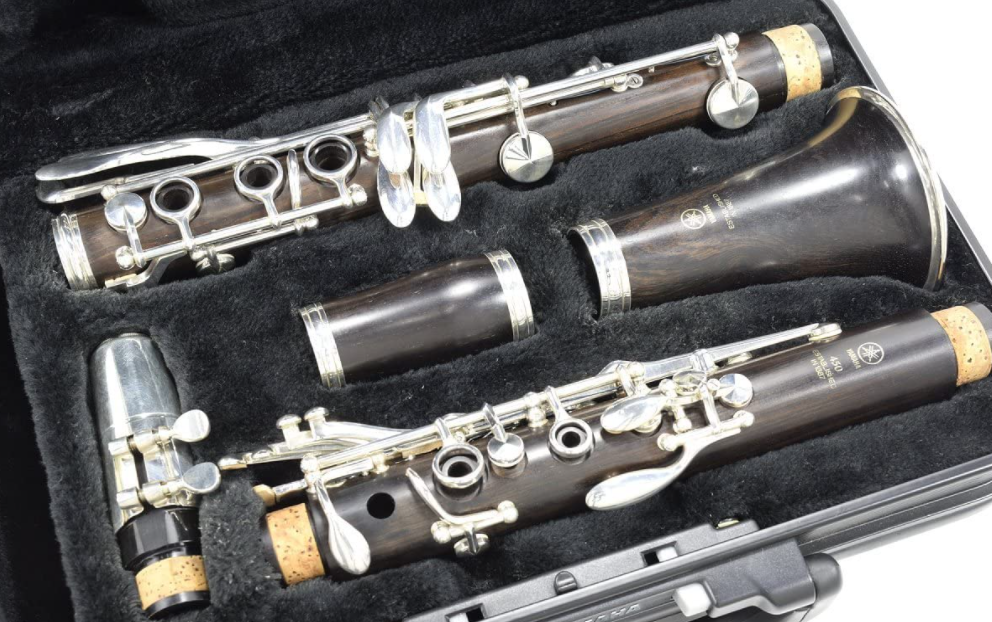 If you're ready to upgrade from a student clarinet, check out the Yamaha YCL-450 model. The clarinet features a grenadilla wood body, bell, and barrel, so it can sound a bit warmer than the plastic student instrument. Other parts of the instrument, such as the keys and barrel rings, use nickel silver, which is basically nickel with silver plating. The materials look good and help make the instrument sound good.
However, you do have to be careful when playing this clarinet in extreme temperatures. If the wood cracks, you'll need to take it to someone to fix it.
Pros
Warm sound
Easy to play
Looks good
Cons
Can be hard to transition from plastic to wood
YCL-650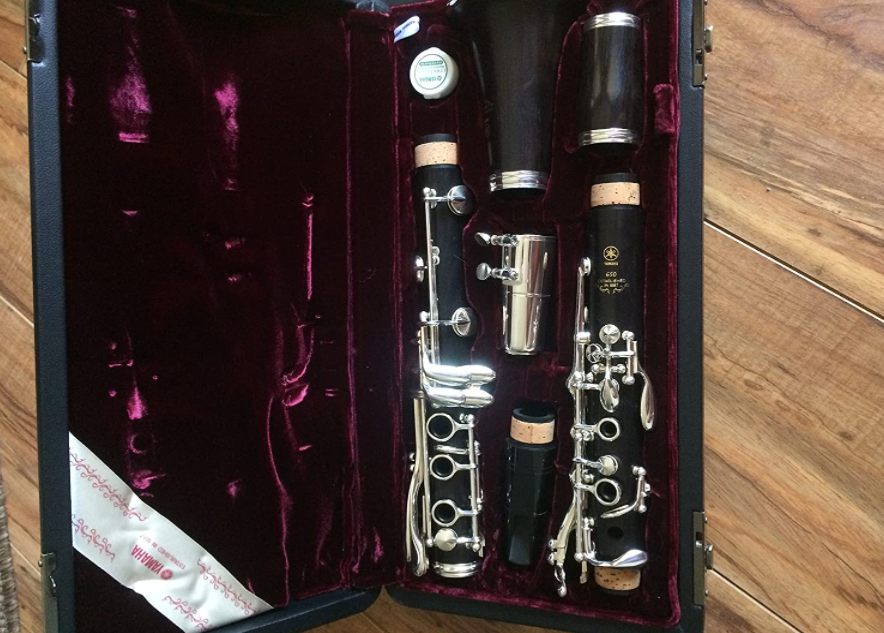 The Yamaha YCL-650 is an excellent professional model for serious players. Its intonation and tone are consistent and sound fantastic, so you can use this instrument in a variety of settings. Like the 450, the 650 is a wooden model, so you do need to take good care of it. However, it comes with a Yamaha mouthpiece, so you can play it out of the box.
The keys are silver-plated, so they look good, but they don't make the clarinet too expensive. It also comes with a quality case and care materials to clean and protect your instrument.
Pros
Sounds great
Easy to play
Not too expensive
Cons
YCL-SE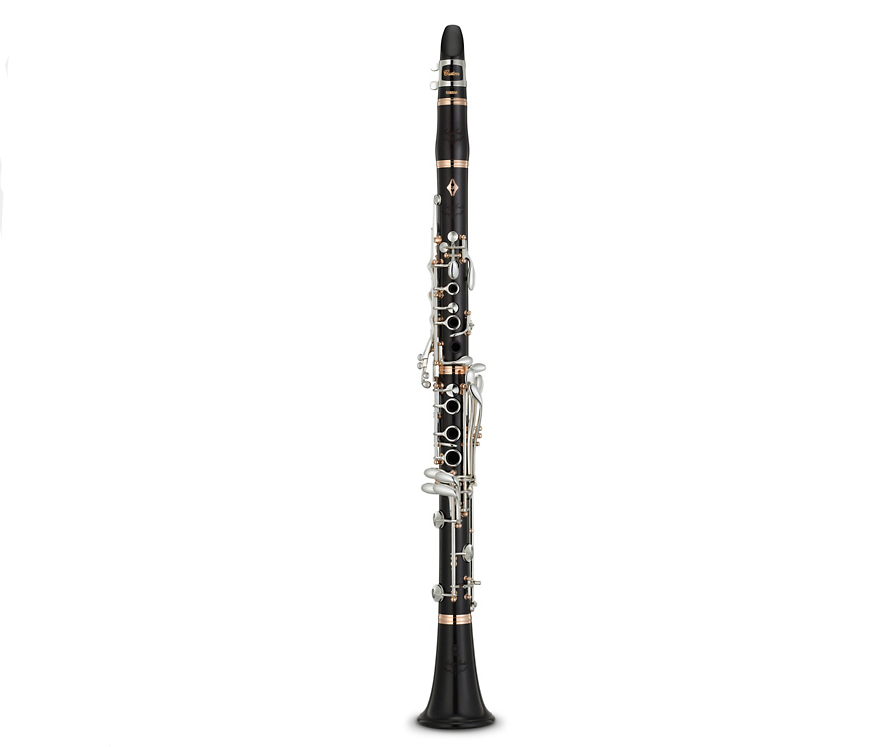 Also at the professional level, the YCL-SE clarinet is a good choice for professional musicians and college music majors. It's a grenadilla instrument, which is the standard wood for clarinets. The model comes with two barrels in slightly different sizes, so you can get the sound and response you want. You can adjust the thumb rest to make holding the clarinet more comfortable.
It features silver-plated keys and pink gold-plated rings and keyposts, which can have a slight effect on the sound. This model gives you a lot more control than you can get on other clarinets.
Pros
Comfortable to hold
Easy to control
Great sound
Cons
YCL-CSVRA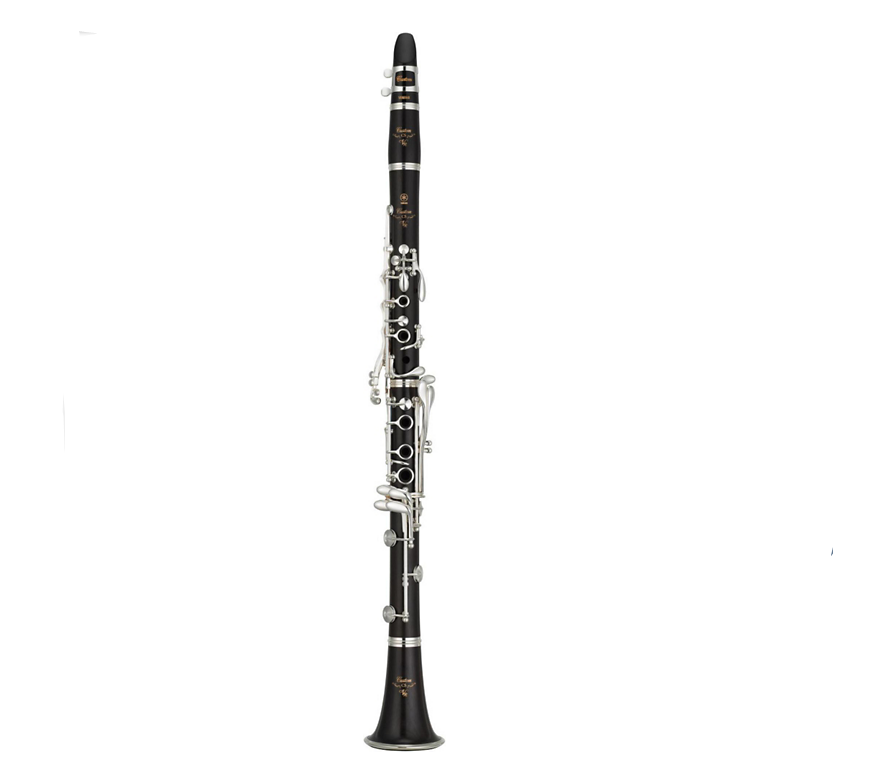 If you want to play the clarinet in an orchestra, you should have a clarinet in A because those parts are more common than you think. While the YCL-CSVRA doesn't look much different than the standard clarinet, it plays a half-step lower.
The model lets you play expressively, and the silver-plated keys help give a warm tone. It even has leather pads that are durable and can help avoid buzzing sound while you play. You can adjust the thumb rest to make it more comfortable, and you can also use a neck strap for support. The model comes with a mouthpiece, so you have everything you need to play solo and orchestral music.
Pros
Good sound
Easy and comfortable
Not too heavy
Cons
YCL-SE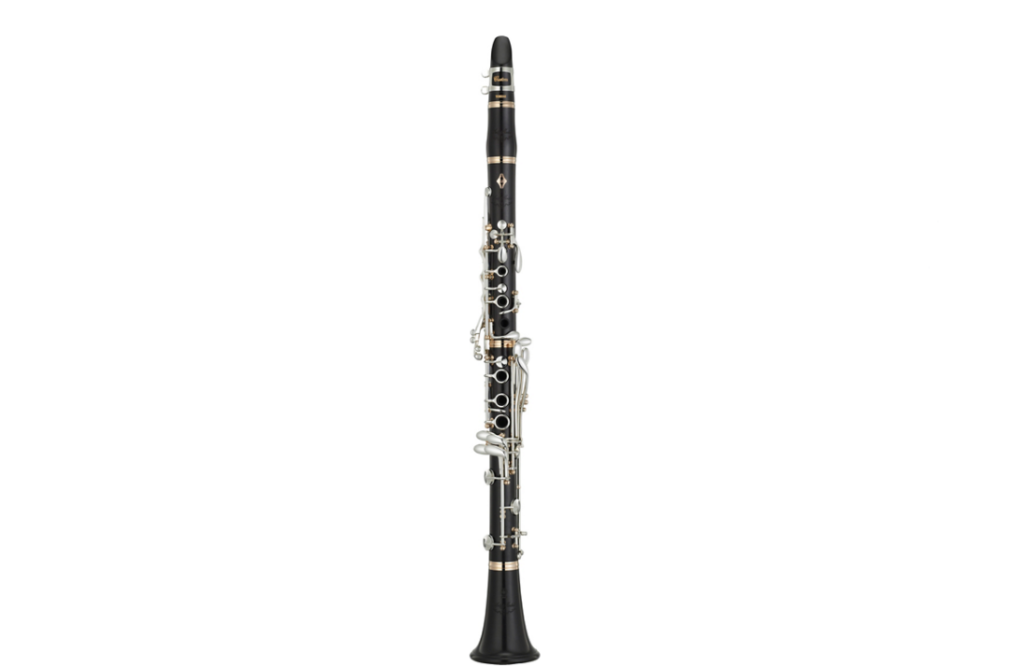 No, including the YCL-SE again isn't a mistake, because this model is another clarinet in A, while the first was in B flat. This model uses grenadilla wood, and the keys are silver-plated. It also features the same pink gold plating as the other SE model. The model features a fantastic mechanism that makes it easier for you to play fast notes, so you can advance your technique.
Also, the bell and barrel have special designs that help the instrument resonate more. Plus, you get a case and case cover that can protect the instrument when you aren't playing.
Pros
Excellent quality
Great mechanism
Easy to play
Cons
YCL-221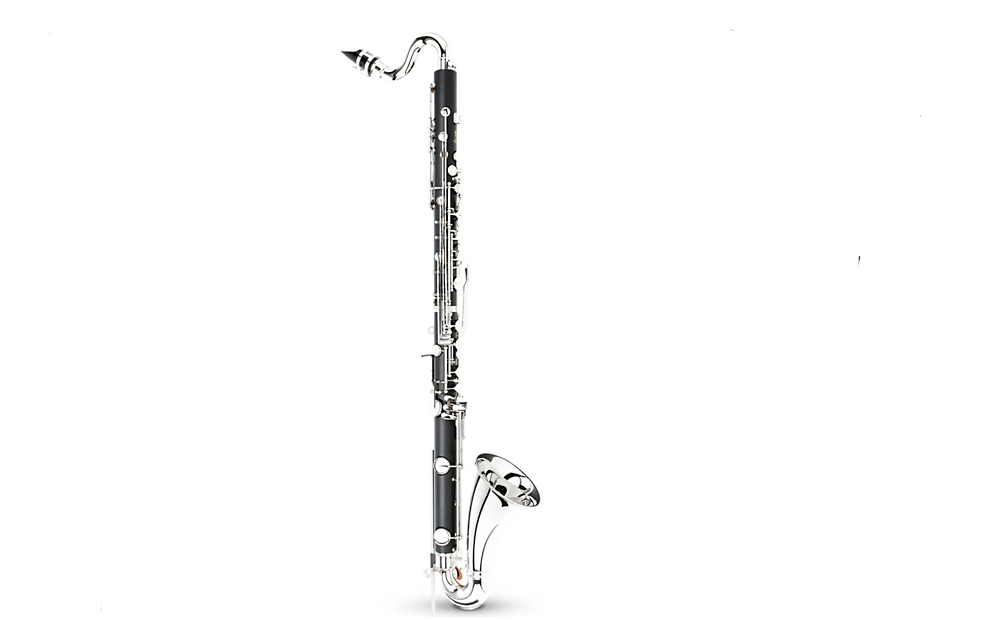 Another great way you can expand your clarinet playing is with a bass clarinet. The student model YCL-221 can play down to a low E flat, and it sounds good. Like the regular student clarinet, this one uses plastic. That makes it easy to care for, and you can play it outside without worrying about the temperature.
You can adjust the thumb rest so that it's comfortable, and there's a peg that rests on the floor to support the clarinet. It comes with a mouthpiece, ligature, and other accessories so that you can start playing immediately.
Pros
Great for beginners
Easy to play
Sounds good
Cons
YCL-622II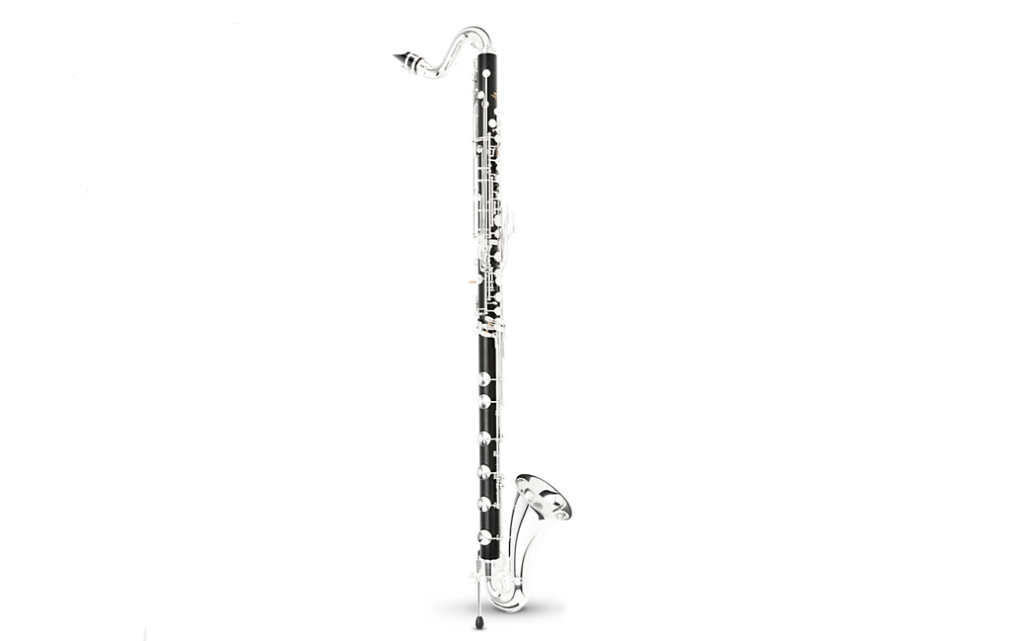 If you get serious about the bass clarinet, you may decide to upgrade to the YCL-622II. This model can play down to a low C, so you should be able to play anything a composer might give you. The bass clarinet features a grenadilla wood body and a silver-plated neck and bell. You can get a great sound on the instrument, and it can last you for years.
It comes with a floor peg to help support the instrument so that you can focus on playing. However, the low register can be a little sharp, so you may need to practice to keep the notes in tune.
Pros
Looks and sounds good
Plays the full range
Flexible and comfortable
Cons
YCL-681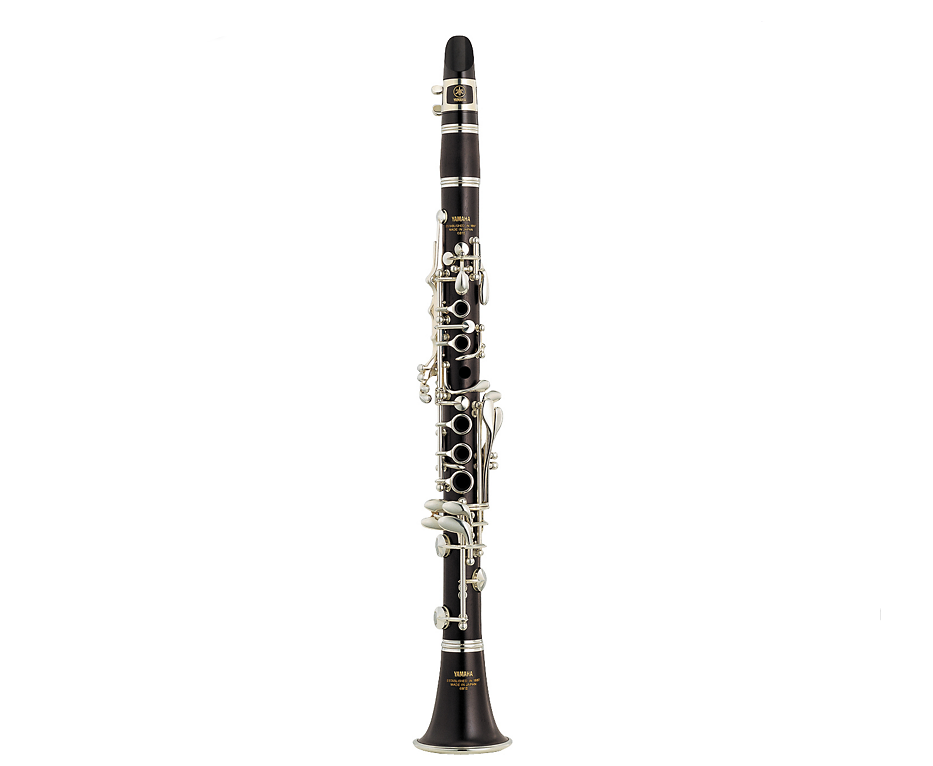 Another clarinet you may want to try is the instrument in E flat. It's smaller than the standard clarinet, and it's common in orchestra and band music, so the YCL-681 is worth trying. The model features a one-piece grenadilla wood body, and the bell and barrel are also wood. There are silver-plated keys, which keeps the price from being too high.
And the tone holes have a suitable design to help make a great sound. Everything comes with a case, so you can protect the instrument when in storage or transit.
Pros
Good sound
Easy to play
Comes with a case
Cons
YCL-631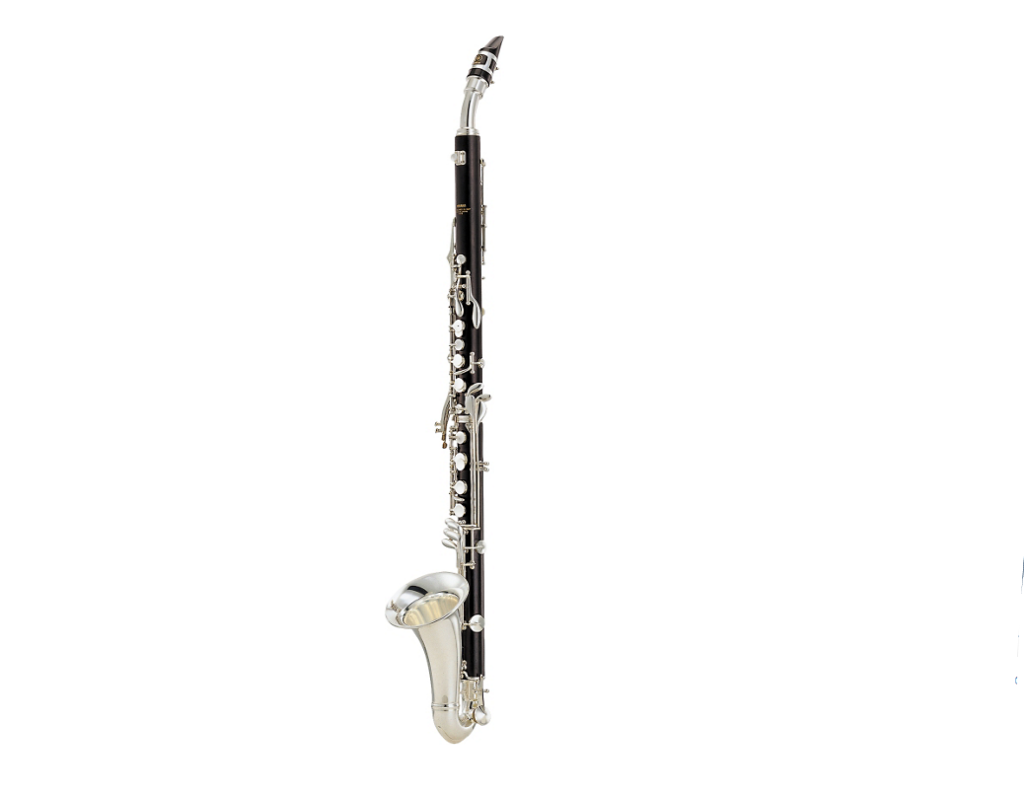 If you want to play all members of the clarinet family, you may want to try the YCL-631 alto clarinet. This model is a professional instrument that uses grenadilla wood and metal with silver plating. Alto clarinets aren't super popular outside of the clarinet choir and other clarinet ensembles. However, it can be nice to have one on hand for when you need to play it.
The instrument is in the key of E flat and sits between the soprano (regular) clarinet and the bass clarinet. If you want to focus on the alto, give this model a try.
Pros
Professional level
Good sound
Nice design
Cons
Final Note On The Best Yamaha Clarinets Guide
Yamaha is a well-known musical instrument brand, and their clarinets are some of the best on the market. By going through the best Yamaha clarinets guide, you can find a model that suits you. For example, the YCL-255 is perfect for new clarinet players. However, professionals may benefit more from the 650 or SE models, which have more features and offer more control.
Either way, be sure to test clarinets from Yamaha and other brands. That way, you can choose the best instrument for you.