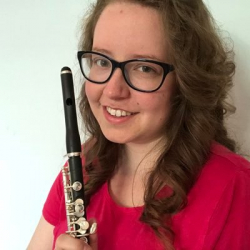 Latest posts by Hannah Haefele
(see all)
Are you tired of the sound of your metal flute? I think you should look into how to find the best wooden flutes to help get a different sound.
I've never played a wood flute, but I have played a wood piccolo off and on for about seven years. I love how wood can stand out from metal, but it does require more work to maintain than silver or gold.
During grad school, one of the guest artists played a wood flute, and he sounded great on it. I think wood flutes can be great for some musicians, but they cost a lot so are best for more advanced players.
Bottom Line Up Front: The best wooden flute has to be the Di Zhao DZW since it's relatively affordable. But if you have a bit more to spend, consider a few other models to choose one you'll love.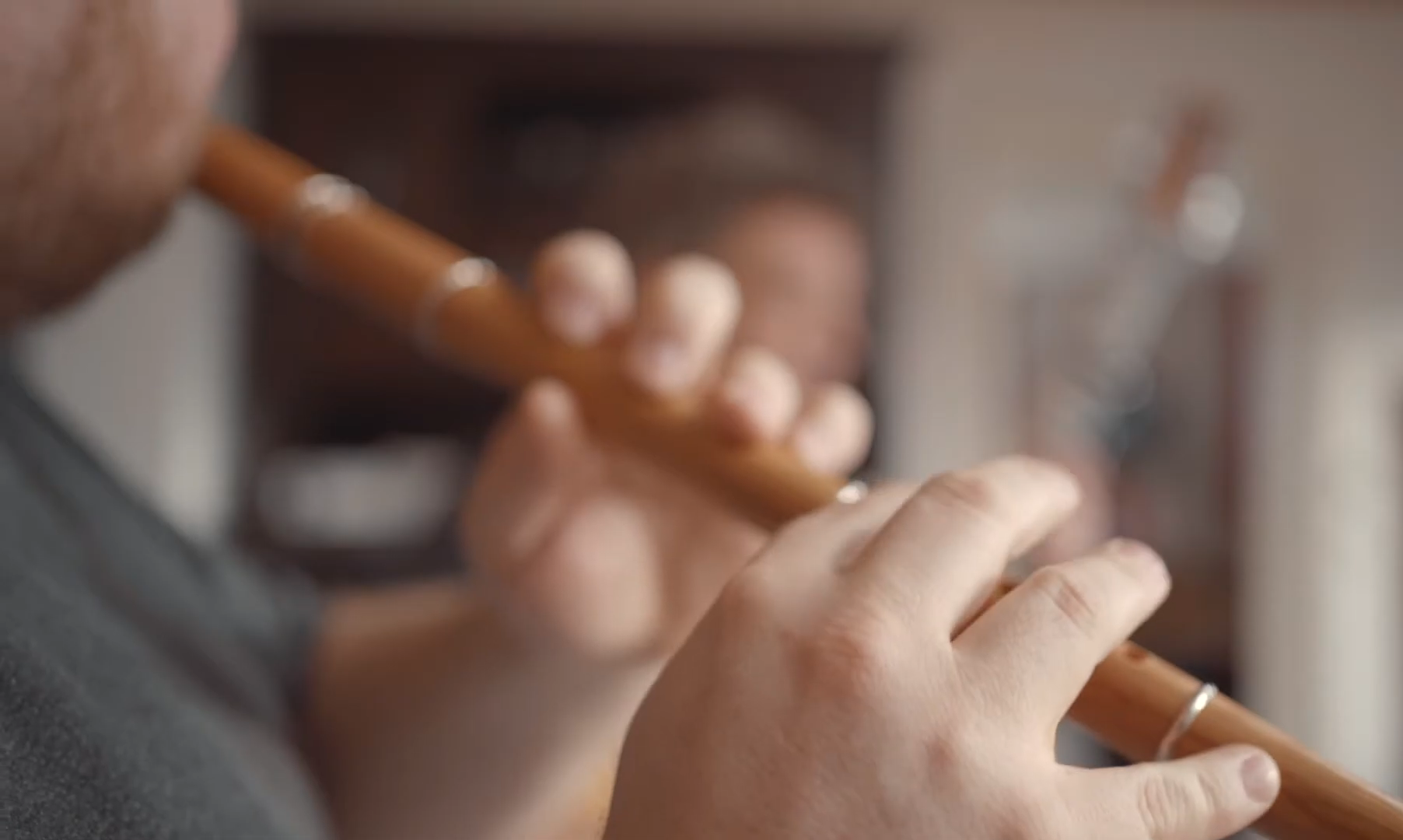 How to Find the Best Wooden Flutes
If you want a unique sound, you should consider how to find the best wooden flutes. You can use some of the same steps you'd use when selecting a metal model.
However, the differences can come into play in your search. While I haven't bought a wood flute, I have bought a wood piccolo and had to think of a few unique factors.
Here are some tips I'd suggest following if you want to get the best wooden flute for you.
Consider the Type of Flute
First, I think you should consider what type of wooden flute you want to get. You can get wooden concert flutes and piccolos, which is great.
But you can also find wooden Native American flutes, for example. So you should decide if you want the type of flute you can use in a concert band or orchestra or if you want an ethnic instrument.
For the purpose of this guide, I'm going to focus on concert flutes. However, you can still apply some of the tips if you want a non-western wooden flute.
Save Enough Money
When you compare wooden flutes to models that use silver or silver plating, the wood can be much more expensive. That means you'll need to save a decent amount of money for your purchase.
In my search, the new wood concert flutes I found start at around $6,000. On the other end of the spectrum, you can find wood flutes that cost close to $50,000.
I'd recommend budgeting at least $10,000 or $11,000 so that you can try and compare a few models. Then, you won't have to just get the cheapest wooden flute you find.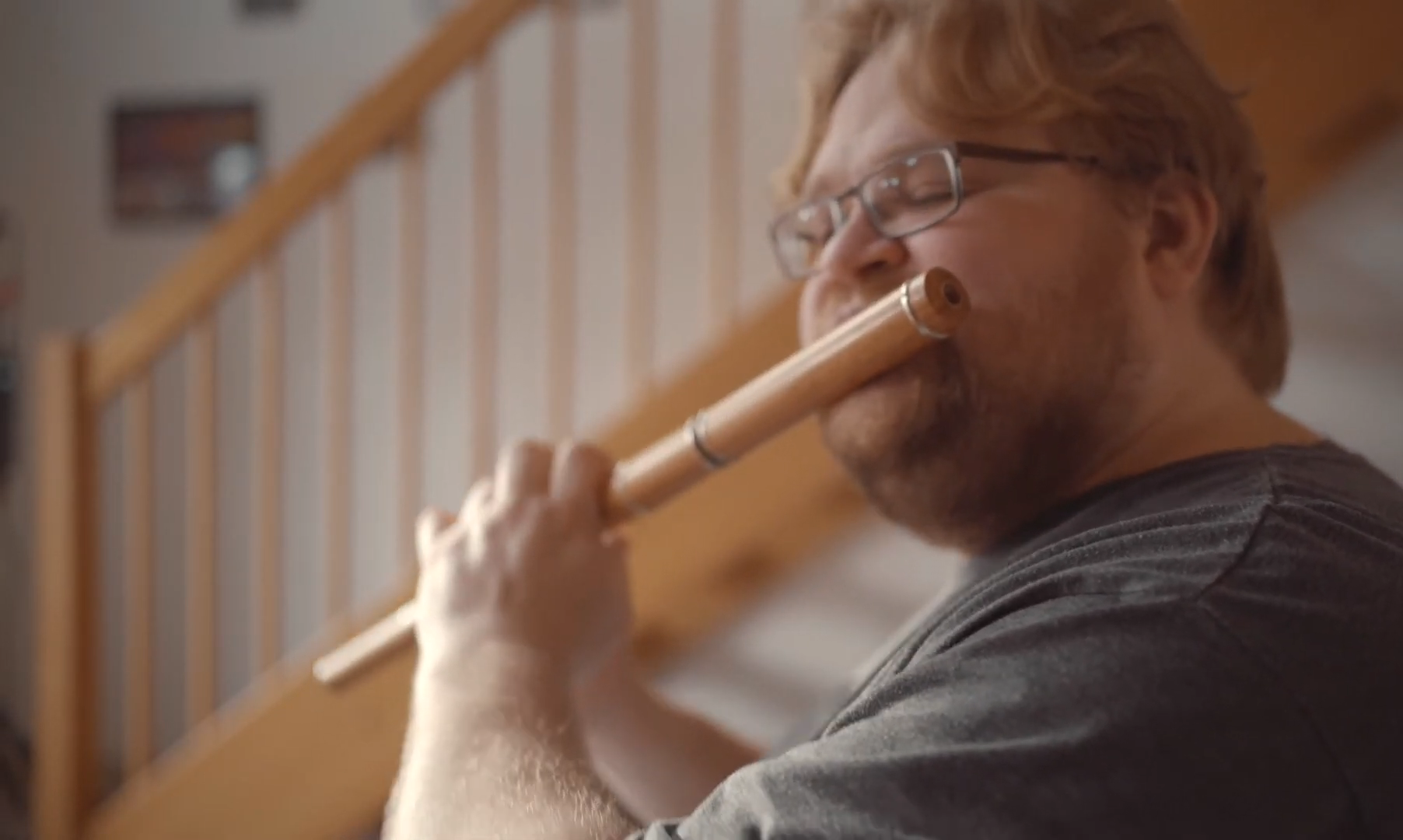 Review Available Brands
Once you have some money in the bank, take a look at the brands that make wooden flutes. Not all companies make them, so you won't have as large of a selection.
However, you still have some choice, and you should stick to reputable brands. Then, you can make sure the wooden flute will be of good quality, so you can get a good sound out of it.
Try Multiple Models
If possible, try a few wooden flute models so that you can learn about the range of options. You might get lucky and love the first model you try.
However, it can take testing a few flutes to find one that you love. This is especially true if you haven't played any metal flutes from the brands that make wood ones.
I'd also recommend trying multiple flutes of the same model. There can be slight differences that affect the sound and response, so you should test a variety to find a specific flute that works well for you.
Control Your Test
When you're able to test the wooden flutes, you need to set some controls, just like a science experiment. I'd suggest choosing some excerpts or exercises to play to test all of the flutes.
You should also warm up all of the flutes the same way. While I don't play a wood flute, I warm up my wood piccolo using my hands or armpits to keep the instrument from developing cracks.
It also helps to test the various flutes in the same environment to control for temperature and humidity. Then, you can reduce the number of things that could affect the sound.
Compare to Metal
As with any flute trial, I recommend comparing the potential flutes to your current flute. You most likely currently play a metal model, so you can use that.
However, I'd also suggest trying a metal model or two that's a bit of an upgrade from your current model. Wooden flutes aren't for everyone, so you want as broad of a trial as you can get.
You might learn that a solid silver flute is a better choice for you. Or you could confirm that wood is the perfect material for your next instrument.
Think About a Wood Headjoint
If you can't afford a full wooden flute, consider getting a wood headjoint. That way, you can still get a similar sound to a full wood model, but you can save money.
You'll also be able to use it on your current flute or keep it for future flute upgrades. In my search, I found some wood headjoints that are much more affordable compared to full flutes.
Alternatively, you can get a wood flute from one brand and upgrade the headjoint with a wood head from a different company. Sergio Pallotelli, I believe, plays a wood Sankyo with a Hernandez headjoint.
Test Different Woods
All of the wood concert flutes I could find use grenadilla for the main material. However, when I looked at separate wood headjoints, I found some in a variety of woods.
If you want to get just a wood head, consider trying various woods aside from grenadilla. Then, you can make sure to get the headjoint that works the best for you.
Some woods may have a darker sound than others. So keep that in mind when selecting the headjoints you want to test.
Decide If You Want a Carved Lip Plate
When looking at headjoints alone or as part of a flute, consider the design. Some headjoint makers carve a lip plate onto the wood, so it can feel more like a metal headjoint.
However, others just carve the embouchure hole and leave the rest of the wood as-is. On my piccolo, I don't have a carved lip plate, and I'm able to play it just fine.
If you're new to wood flutes, though, you might want a carved lip plate. It can offer a bit of comfort as you start learning how to produce a sound on a wood instrument.
Review Headjoint Cuts
Another thing I suggest is looking at the headjoint cuts of the wood models you want to try. Unfortunately, wood headjoints don't come in as many cuts as professional metal heads.
But depending on the brand, you can choose a rounder or more rectangular embouchure hole. I tend to put a lot of air into my flutes, so I like the rectangular cuts, but you may prefer a round or oval shape.
If possible, try a variety of cuts, even if they're from different makers. Then, you can figure out what cut you want to help choose the right headjoint for you.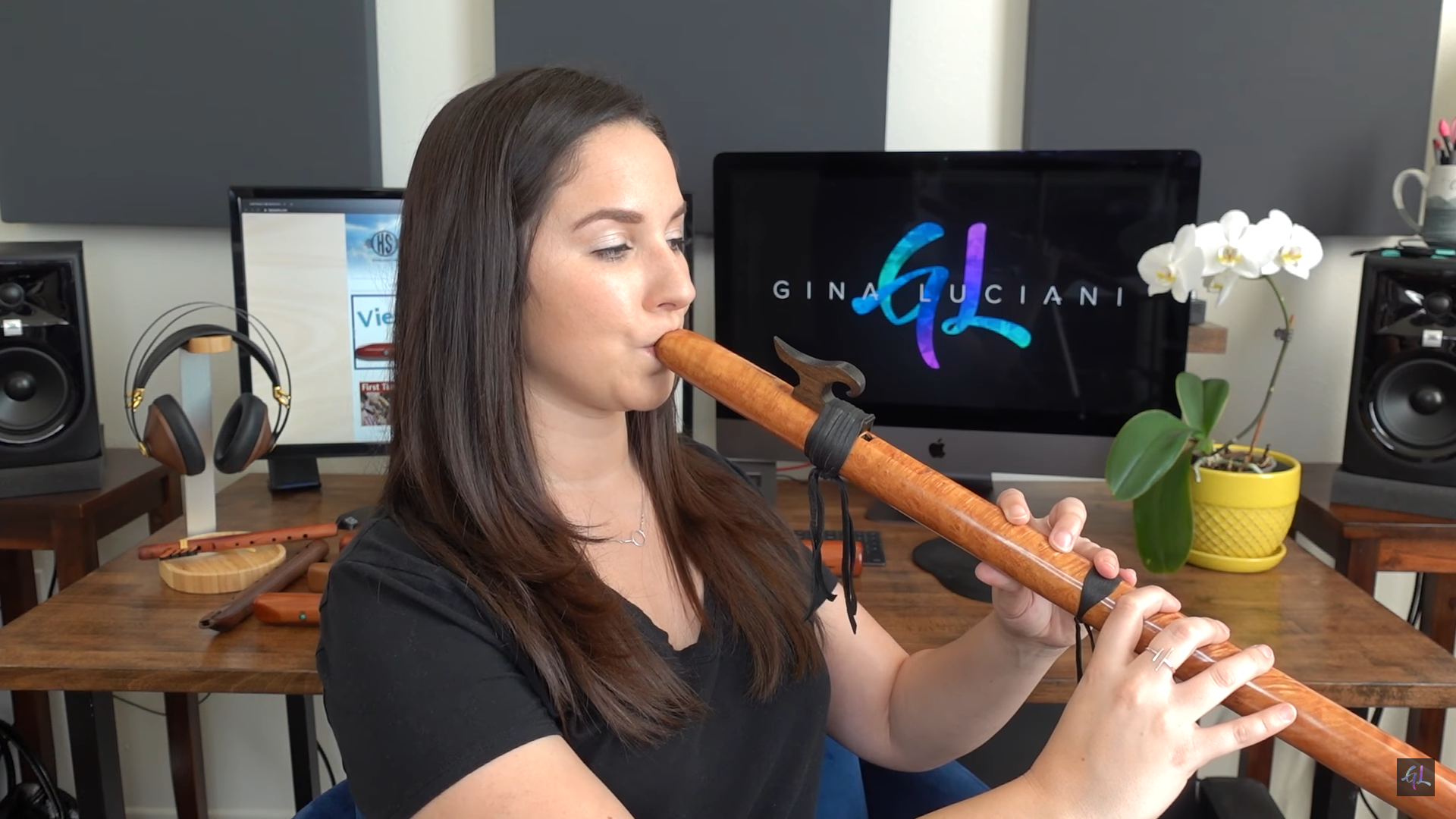 Look for Used Options
New wooden flutes may cost $6,000 or way more. However, you might be able to find a used flute that has a lower price, which can help you get a good instrument while saving money.
You can search for vintage flutes from makers such as Haynes. Now, some of those flutes do hold their value well, so they might not cost much less.
Another option is to look for some newer brands of wood flutes but on the used market. I'm part of Facebook groups such as Flutes for Sale, and you can find or ask for specific models in there to find what you want.
Don't Rush the Purchase
As with any flute, it can be tempting to buy a wooden flute as soon as you try it and it sounds good. However, I'd recommend thinking about the purchase for a few hours or days.
Consider if you actually like it or if you just want a change from your current flute. Of course, I also think you need to review your finances to make sure you can afford the flute.
Take a bit of time away from the flute, then come back and try it later. If you still love how it feels and sounds, you can go through with the purchase, or you might decide to look at other models.
Best Wooden Flutes
To help you find the best wooden flute for your needs, I looked at a variety of models. I started my search at a reputable flute store to restrict my search to good models.
Then, I choose wooden flutes at a variety of price points and from different brands. While I haven't tried any of the models myself, I also included models that I know players love.
Here are some flutes I found and would suggest you try if you want a wooden instrument.
Di Zhao DZW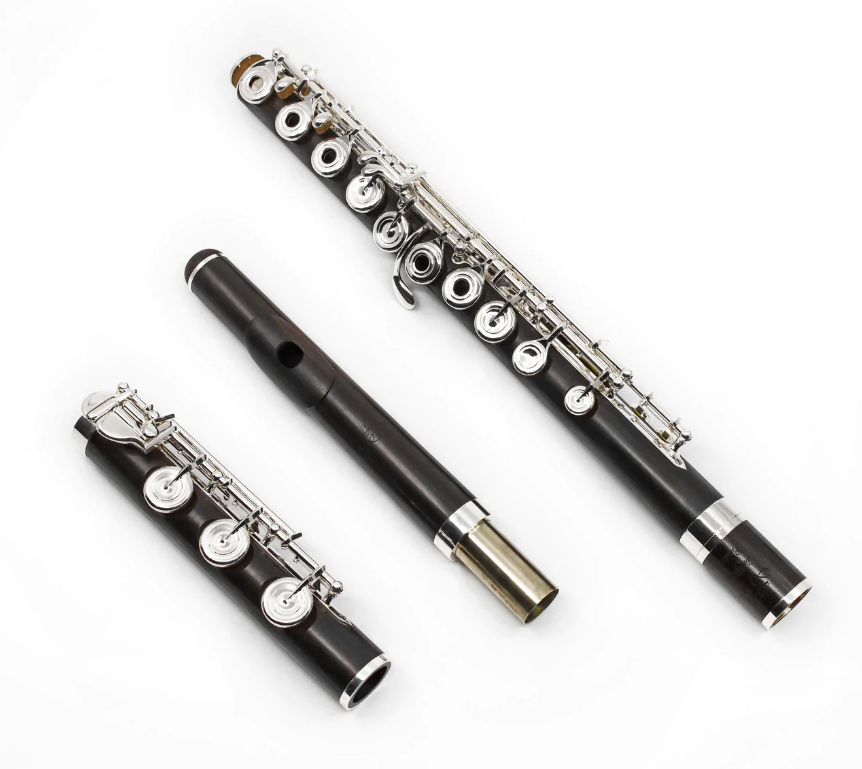 The Di Zhao DZW is one of the more relatively affordable wood flutes out there. It features a grenadilla headjoint and body as well as a silver-plated mechanism, which keeps the price down.
I love that it has open hole keys, so you can play almost any flute part you'd need to. There's also a low B key to help you play the lowest note in the flute range.
You can choose between an offset G and inline G. If you get the offset G, you can also get a split E mechanism, while both G keys can come with a C# trill key and a D# roller.
Pros
Good materials
Variety of specs
Easy to play
Nice sound
Cons
No solid-silver mechanism
Not the best for professionals
Trevor James Wood Flute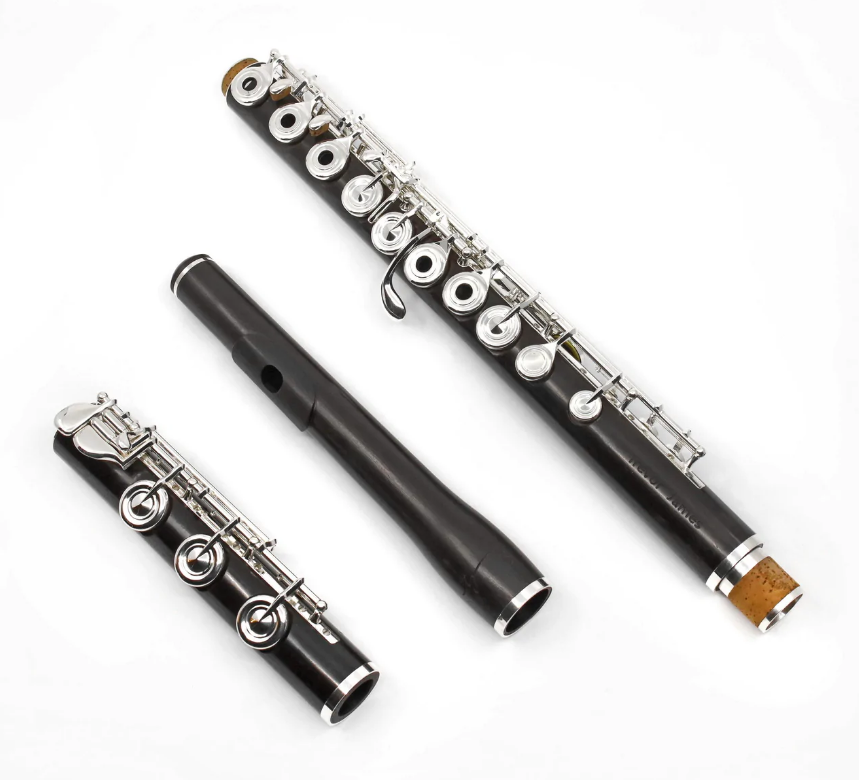 I played and loved the student model from this brand, so I imagine the Trevor James Wood Flute is great. The grenadilla headjoint and body help you get a nice sound.
It also features silver-plated keys to keep the price from being too high. This model has a half offset G, which means it's in between a regular offset and an inline G.
A split E mechanism comes standard as does a B footjoint. Unfortunately, you can't get this flute with a C# trill key or D# roller.
Pros
Relatively affordable
Comes with split E
Nice materials
Decent sound
Cons
No upgrades available
No full offset G or inline G
Yamaha 874HW/894HW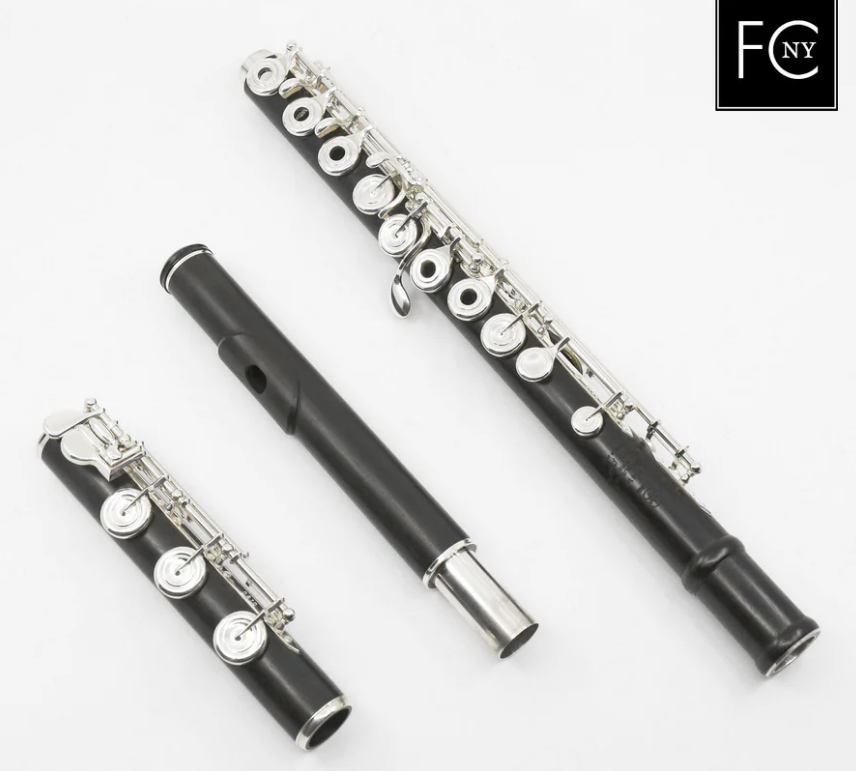 The Yamaha 874HW is one of the more well-known wooden flute models. It's handmade and comes with a grenadilla body and headjoint along with solid silver keys.
An offset G, split E, and low B all come standard, but you can't add any other specs. However, if you prefer an inline G, I love that you can get that with the Yamaha 894HW.
It has all of the same specs as the 874HW, but the G is inline, so it's better for people with long fingers. I like that both models are the same price so that you can get the specs you want.
Pros
Good specs
Popular choice
For professionals
Nice sound
Cons
Somewhat expensive
Not for beginners
Sankyo Handmade Flute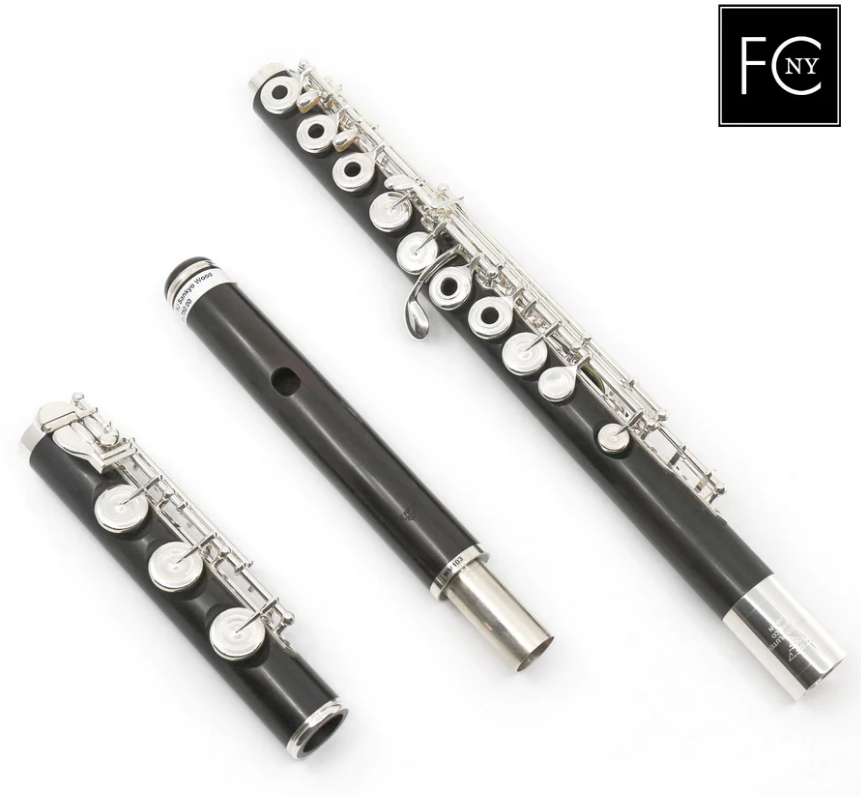 Another professional wooden model to try is the Sankyo Handmade Flute. It uses grenadilla for the headjoint and body tubing along with solid silver keys.
I love that you can choose between a traditional cut and a lip plate for the headjoint. A B foot is standard, and you can choose between an offset and inline G.
If you get the offset G, you can also upgrade to get a split E. Both G configurations also work with a C# trill key and/or D# roller upgrade.
Pros
Offset or inline G
Good standard specs
Nice sound
Variety of headjoint cuts
Cons
Pretty expensive
Some specs cost extra
Powell Custom Flute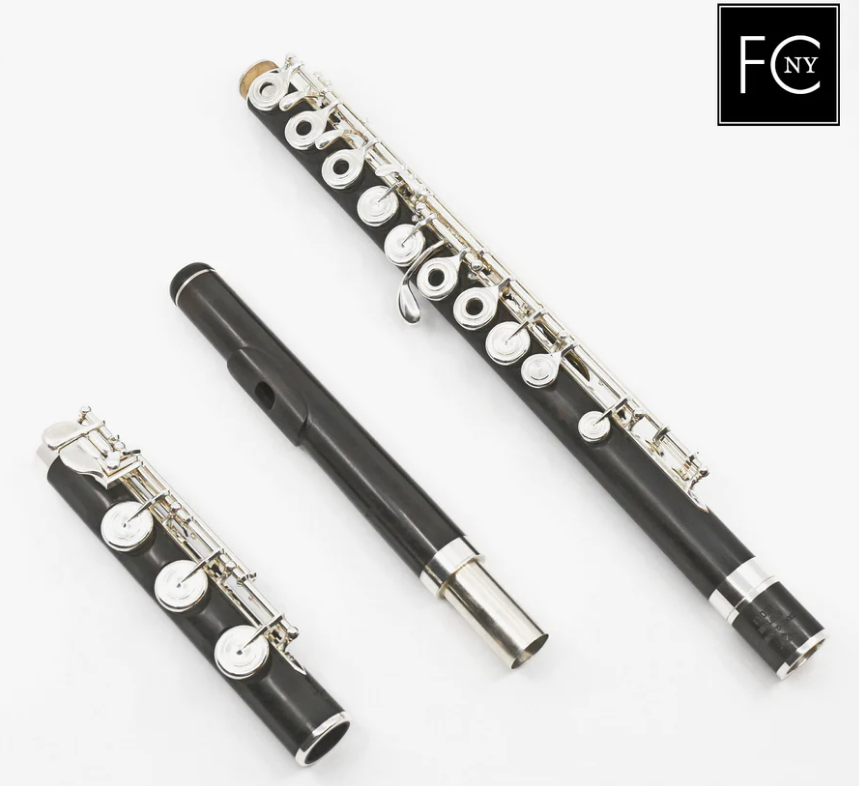 The Powell Custom Flute is another fantastic wood model for serious players. Like the other options, this flute comes with a grenadilla headjoint and body.
You can choose between four headjoint cuts on this model, which is great. And if you prefer gold over silver keys, you can spend a bit more on that.
I like that you can choose between offset and inline G keys, and you can add a split E and D# roller. But I wish you could add a C# trill key.
Pros
Available with silver or gold keys
Good basic specs
Nice sound
Professional quality
Cons
Most expensive option
No C# trill key
Best Wooden Flute Headjoints
If you don't like any of the wood flutes but still want a wood sound, I'd recommend a headjoint. You can get a headjoint to use on your current flute or an upgrade.
I chose a couple of headjoint brands that I've tried (albeit on piccolo). The brands are of amazing quality and come in different woods.
That way, you can get the specific tone you're looking for.
Hernandez Headjoints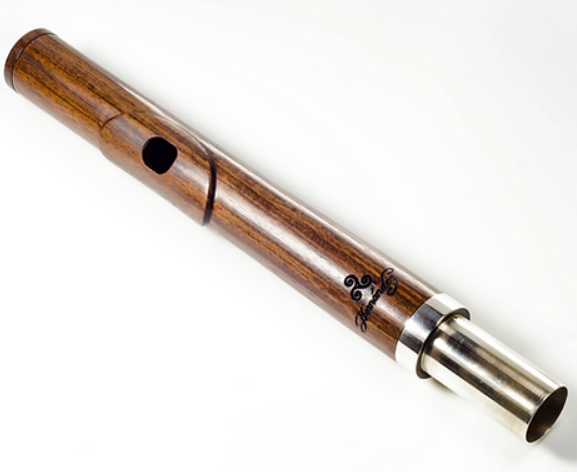 Hernandez makes wood flute and piccolo headjoints, and I enjoyed the piccolo heads that I tried. As far as their flute headjoints go, you can choose from a variety of embouchure hole shapes.
You'll also get to choose a low, medium, or high lip plate, which can affect the response. Available woods include grenadilla, quebracho colorado, ebony, guayacán, and itín.
I believe I tried a couple of quebracho colorado headjoints. They sounded great, but I remember having a bit of contact dermatitis, so keep that in mind before choosing an exotic wood.
Mancke Headjoints

Mancke is another aftermarket flute and piccolo headjoint maker. The company makes wood and metal headjoints, and the wood headjoints are pretty popular, especially on the piccolo.
You can get the headjoint with a standard or heavy wall to match your flute body. Gold tenons are also available to help add some warmth to your playing.
These headjoints come in grenadilla, cocus wood, kingwood, rosewood, mopane, African olive wood, pink ivory, and cocobolo. I believe I tried a rosewood headjoint on piccolo, and it works pretty well.
FAQs about How to Find the Best Wooden Flutes
Question: Are wood flutes better than metal flutes?
Answer: Wood flutes aren't necessarily better than metal flutes. Like comparing silver and gold, wood and metal are just different in terms of the sound and response.
Now, I would say that wood piccolos are generally better than metal ones. However, most metal piccolos are for students while wood piccolos are for professionals, but plenty of pro flutes use metal.
Question: Are there any special considerations for owning a wooden flute?
Answer: You'll need to spend more time caring for a wooden flute than a metal one. For example, you shouldn't just blow warm air into the wood without warming up the outside first because cracks can develop (it happened to me!).
I'd also recommend reading up on the CITES treaty, which protects endangered plants and animals. This is particularly important if you get an exotic wood headjoint and plan to travel with it.
Question: Why aren't most flutes made of wood?
Answer: Historically, wood was the main material makers used to produce flutes. But Theobald Boehm improved the model in the 19th century, and one of those improvements was the use of silver.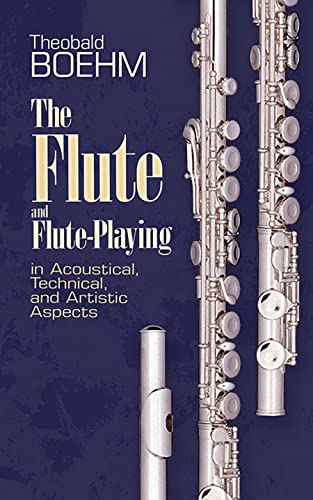 Nowadays, some flute makers have figured out how to use wood to make a good instrument. However, it's more expensive, so silver and other metals will probably still be more popular.
Final Note on How to Find the Best Wooden Flutes
Knowing how to find the best wooden flutes can help you choose the perfect flute for you. While many players (including myself) use metal models, a growing number of people use wood.
If you like the sound of wood, I'd recommend trying the Di Zhao DZW. It's the most affordable wood model and comes with great specs, but try other models to make sure you get the right flute to meet your needs.