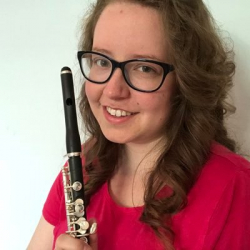 Latest posts by Hannah Haefele
(see all)
In high school, I bought an alto sax from a classmate for only $20. Now, you may not get that great of a deal online, but there are still plenty of the best saxophone finds on eBay.
If you're looking for a new instrument, you might not be able to afford a new-new one. However, you could find a new-to-you (i.e. a used) saxophone within your budget.
Before you head to a music store, consider using eBay. You might find your perfect instrument on the site.
Bottom Line Up Front: The best saxophones on eBay range from soprano to baritone and include the beginner Yamaha alto model. Be sure to search the site regularly to see when new listings arrive.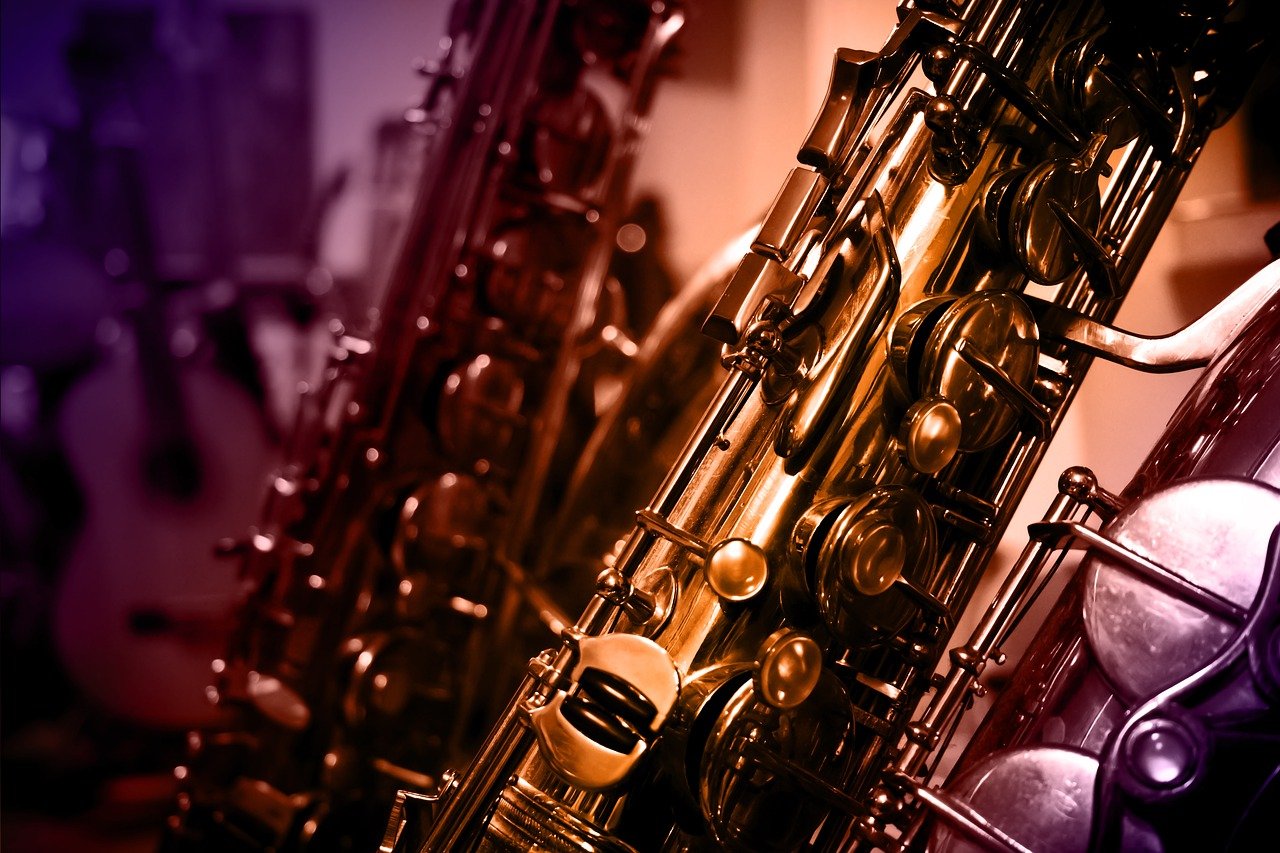 Best Saxophone Finds on eBay
Whether you're looking to upgrade or get your first saxophone, you can shop at a lot of places. But your local music store might not have the gear you need.
In that case, you could look for some of the best saxophone finds on eBay. However, anyone can list something on eBay, so you need to be careful before you buy an instrument or accessory.
To help you start your search, I looked for some good saxophones. I made sure to focus on reputable brands, and I cover all saxophone sizes from soprano to baritone.
Now, you may need to do some more searching yourself, but the following models are worth considering.
Yanagisawa Professional Soprano Saxophone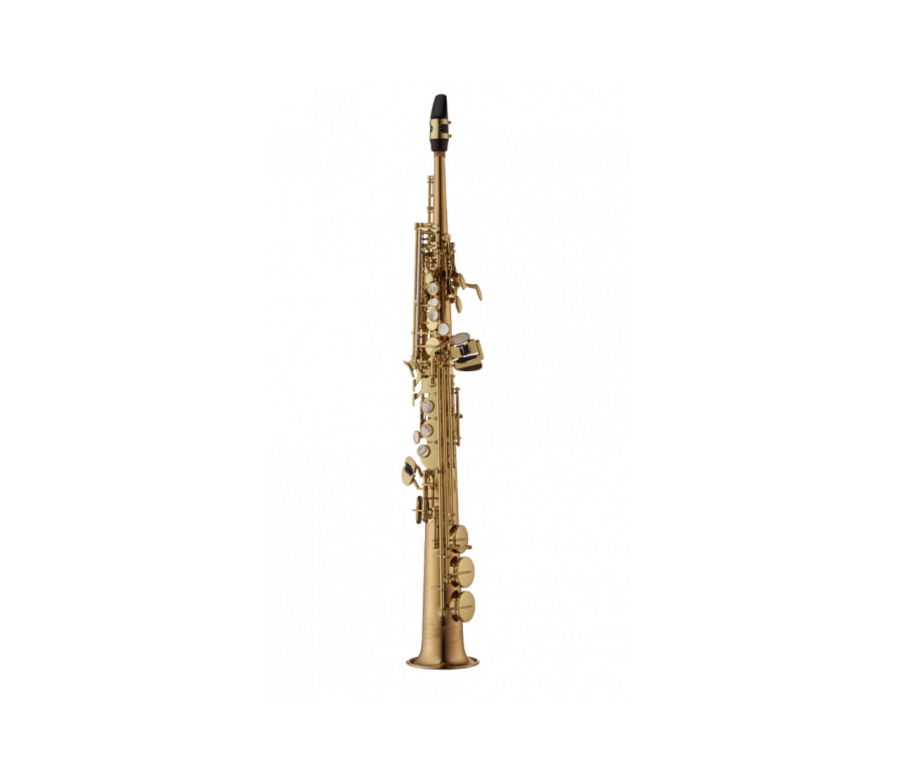 The Yanagisawa Professional Soprano Saxophone is an excellent instrument. I found one that's available new, which isn't always the case when shopping on eBay.
It offers a fantastic tone and spans the written range of low Bb up to high F#. The bronze-brass body features hand engraving, and the keys are ergonomic to help you play comfortably.
You'll get waterproof pads, so you don't have to pay for new pad replacements as often. This model comes with a case, but I can't tell if you'll receive a mouthpiece or ligature, so you might need to buy those separately.
Pros
Good for advanced players
Nice sound
New condition
Full range
Comes with a case
Cons
Pretty expensive
Not for beginners
P. Mauriat Curved Soprano Saxophone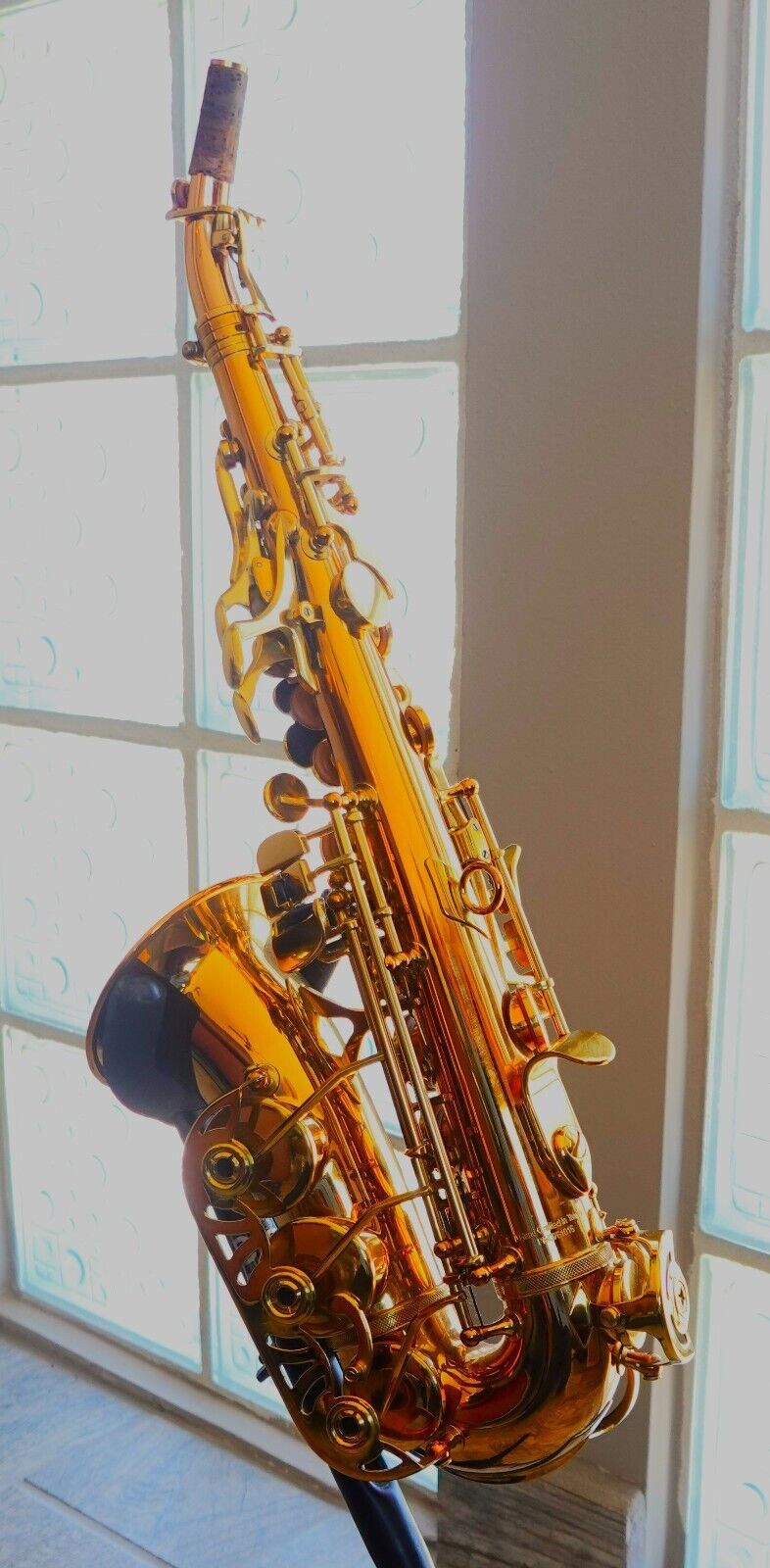 If you prefer the look and feel of a curved sax, you may want to try the P. Mauriat Curved Soprano Saxophone. As the name suggests, it looks like a small sax rather than a gold clarinet, like most soprano saxophones.
The curved design can help you hear yourself more as you play. It's also a bit more comfortable for some players and can take a bit of the weight off your shoulders.
All you'll need is a mouthpiece that works with the instrument and some soprano reeds. Then, you can enjoy the sound as a soloist or in an ensemble.
Pros
Easy to hear
Decently comfortable
Sounds great
Fun to play
More affordable than some
Cons
In used condition
Not ideal for students
Prelude Student Alto Saxophone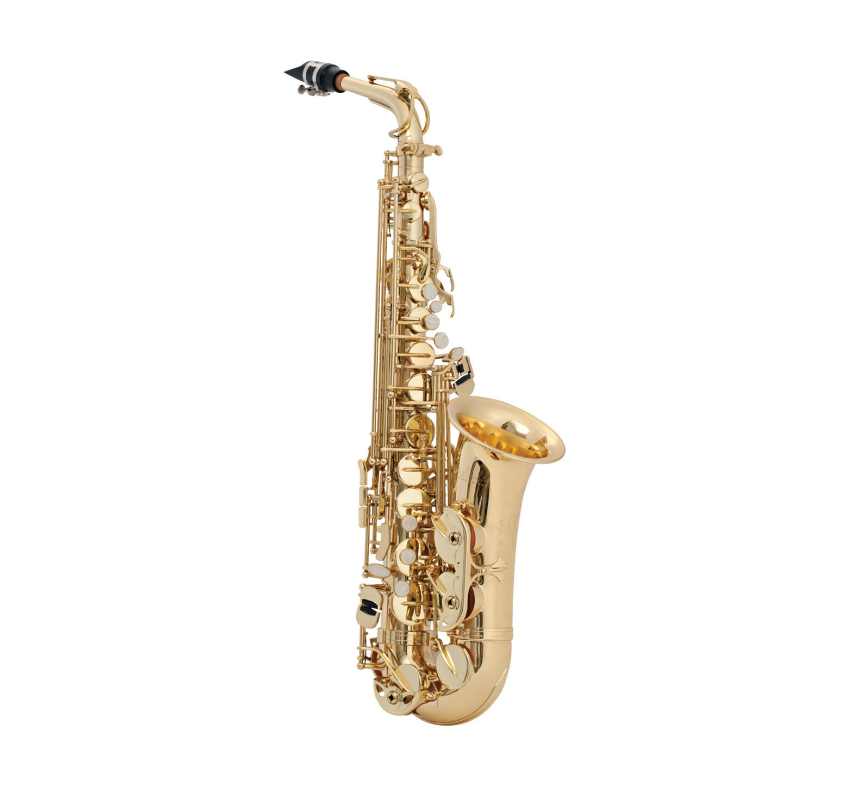 Moving to alto saxes, there's the Prelude Student Alto Saxophone. I'd recommend this as an option for absolute beginners or people who played sax years ago and are just getting back into it.
The sax is new, so it's a bit expensive, but it doesn't cost as much as some models. You can play up to a high F# with the standard fingerings, so you can play most alto sax parts.
This model even comes with some reeds and a mouthpiece, so you have everything you need to start playing. You can get a nice sound and fit in with a saxophone section visually as well.
Pros
For beginners
Good quality
Comes with accessories
Easy to play
Nice range
Cons
Not the cheapest
Not for professionals
Selmer Signet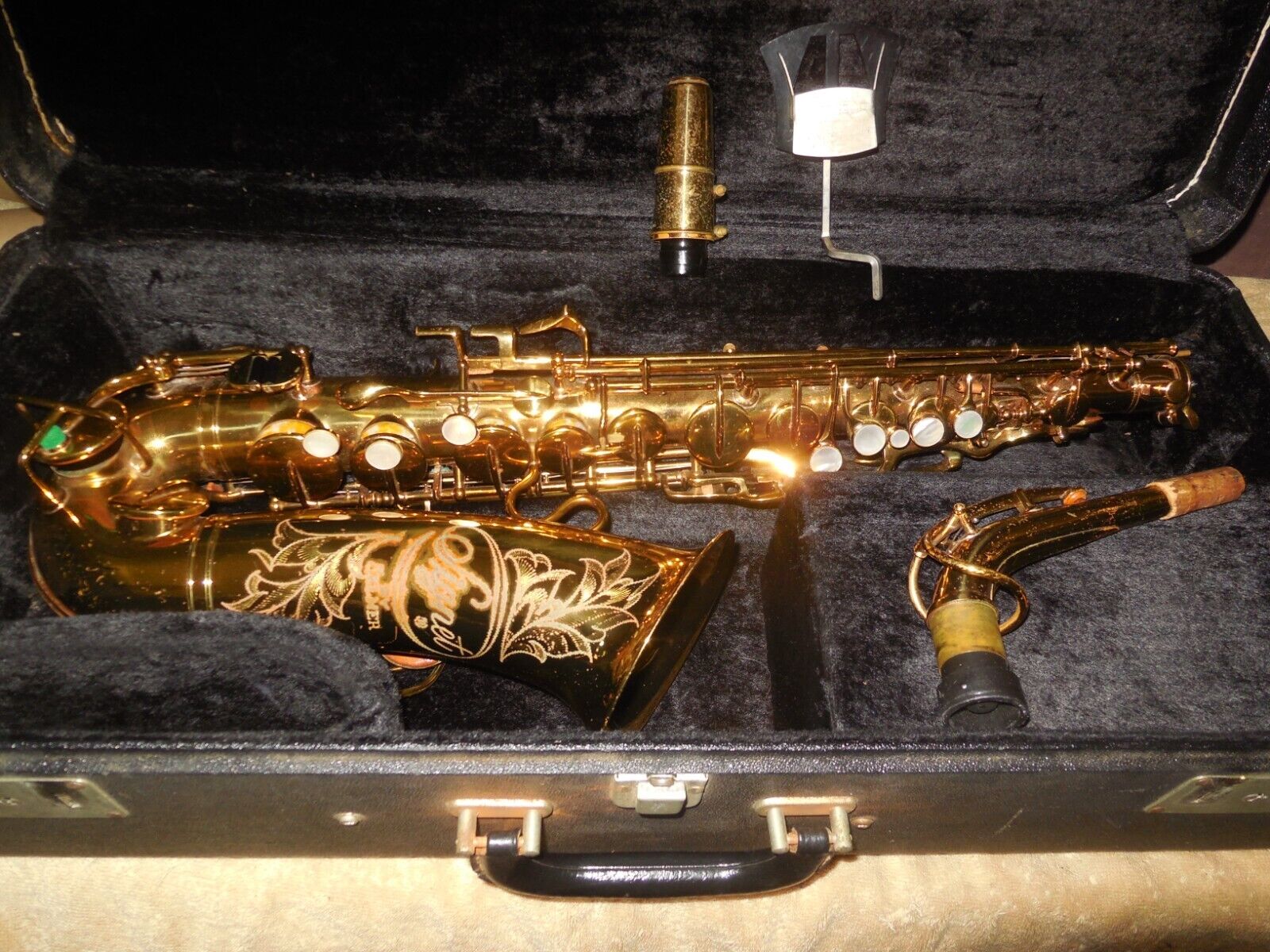 The Selmer Signet Alto Saxophone is another fantastic alto model for students. It has a nice gold finish over the brass, so it looks and sounds amazing.
I love the look of the engraving on the bell, so that can help your sax stand out a bit. You'll get the body, neck, mouthpiece, and case, so you just need to find some reeds.
Now, it's a used model, so it probably won't be on the site forever, but another one could pop up. So if it's not currently for sale, you can look around every week or so until you find one.
Pros
Looks and sounds great
Affordable
Nice for students
Good specs
Cons
Used model
May not always be available
Yamaha YAS-23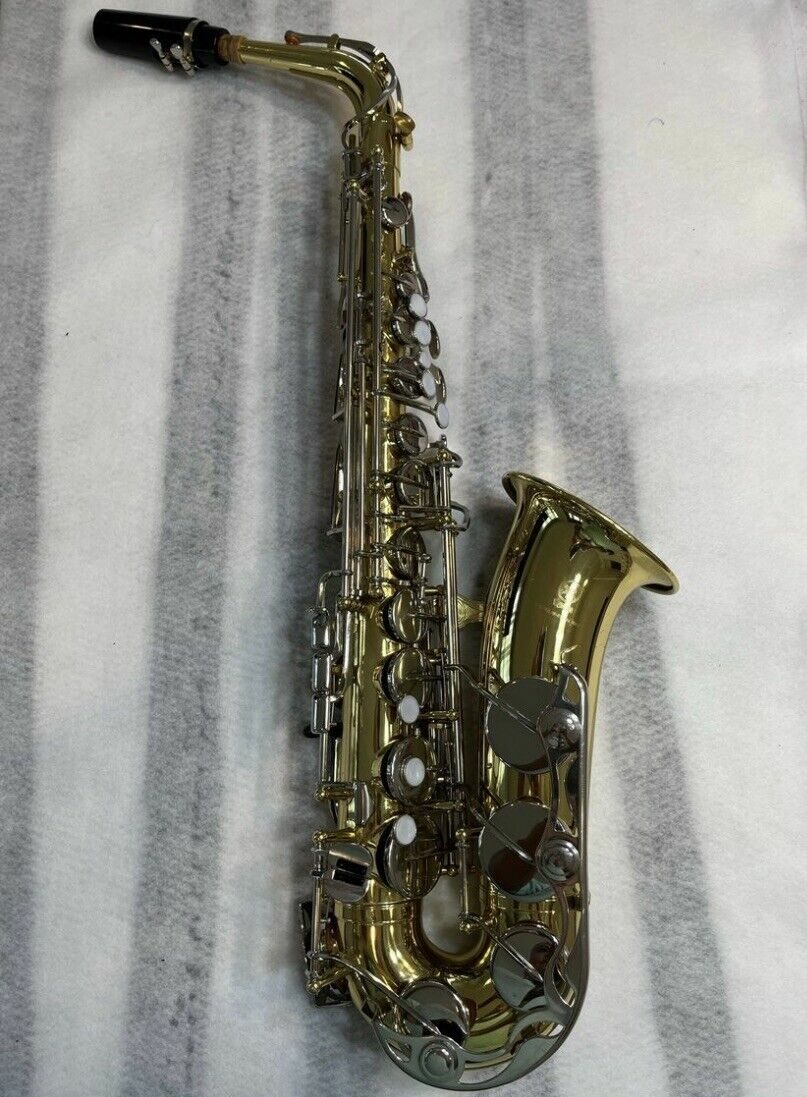 The Yamaha YAS-23 is probably one of the most popular models for beginner saxophonists. I found one new one and one used one, so you have options if you want to buy one on eBay.
Of course, the used one is significantly more affordable than the new one. But the new one I saw cost less than I expected, and you get a brass body with a nice sound.
Sadly, you might need to buy a mouthpiece and ligature separately. Be sure to review the specific listing you want to buy from to make sure you select a good instrument for you.
Pros
Good for beginners
Nice sound
Decent specs
Easy to play
Cons
Not always for sale
Not for professionals
Jupiter JAS-667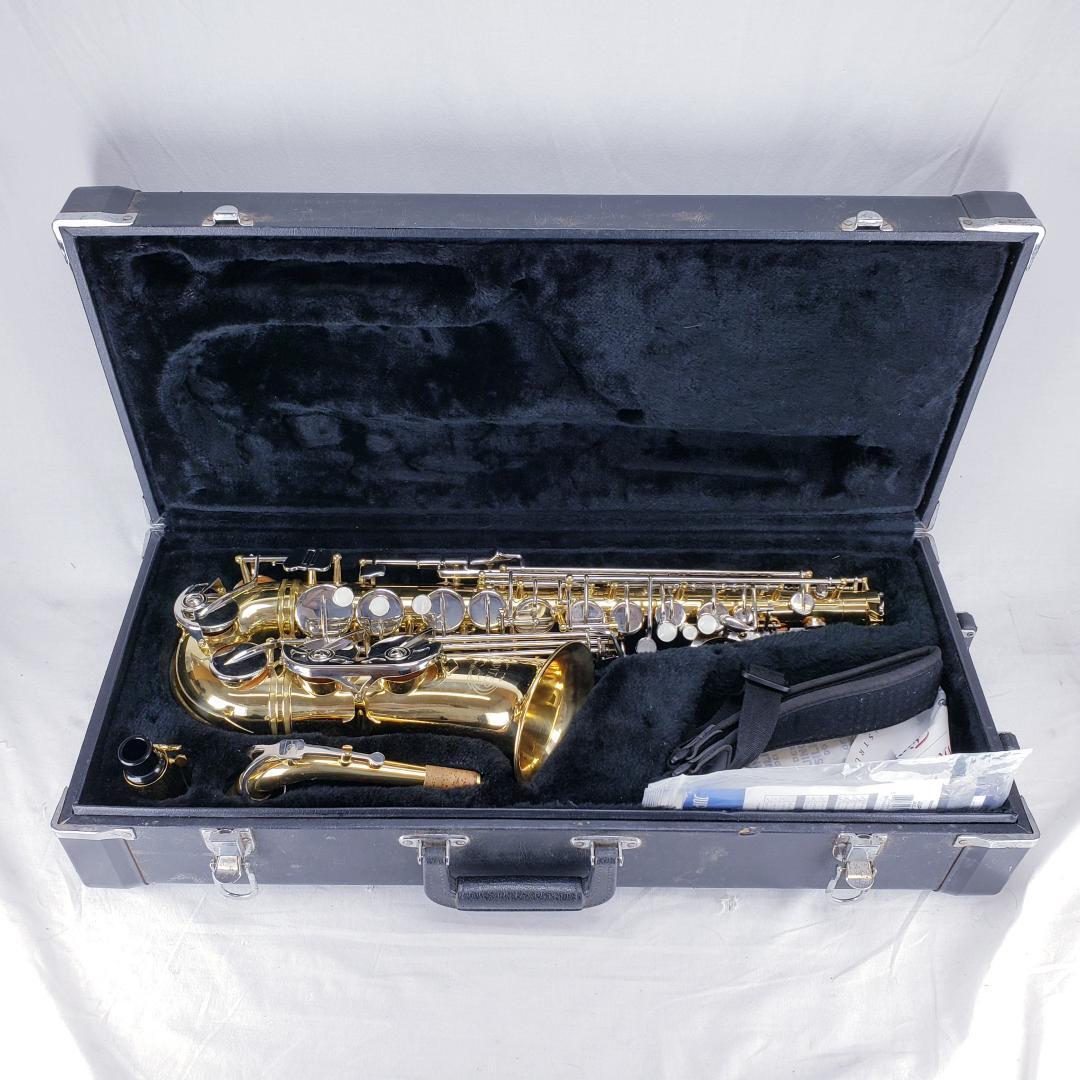 Another great alto sax to try is the Jupiter JAS-667. It has a lot of the same specs as other student instruments, such as a brass body along with a mouthpiece and other gear.
The one I saw has some dings and scratches, but it should still sound good. I like that this model is at the intermediate level, so it's a bit better than student saxes but not as costly as pro models.
You'll even get a case to protect your investment during storage and transportation. It's a nice upgrade from a beginner saxophone, so you can use it to improve your playing.
Pros
Intermediate level
Good specs
Nice sound
Comes with a case
Cons
Not always for sale
Not as good as a pro sax
Vito Alto Saxophone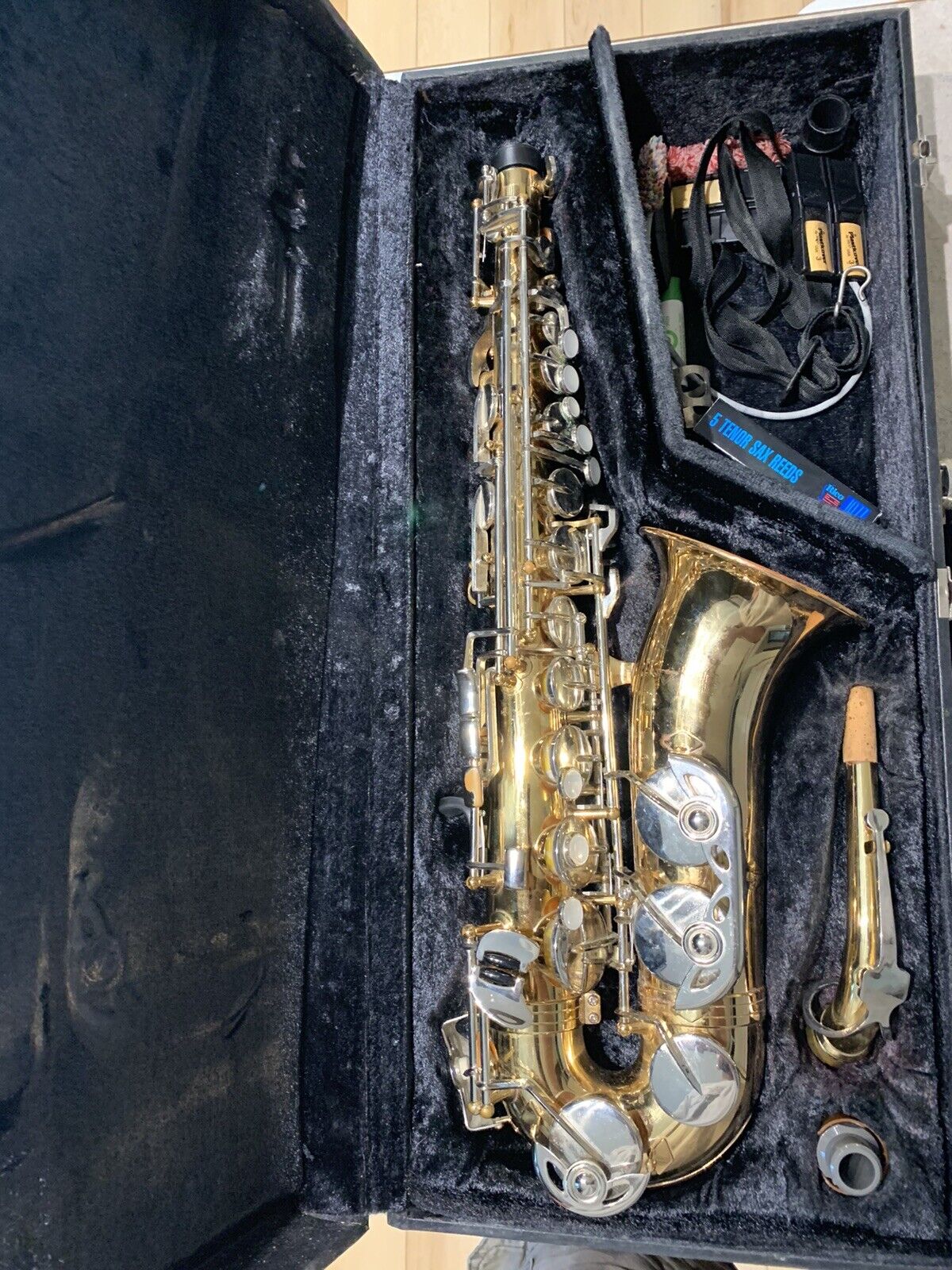 The Vito Alto Saxophone is a beginner instrument, and I found one in used condition. It's selling at a very low price, so I'm not sure how well it will work out of the box.
However, the price is low enough that if it does need work, you won't need to spend a ton overall. I like how you'll get some accessories, but I'd toss the reed since the pictures make them look like someone's used them.
Still, it's a good deal, so it doesn't hurt to try it out. If it doesn't work, you can get a different Vito alto sax, or you can take this one to a repair tech for some maintenance.
Pros
Nice for students
Easy to play
Comes with accessories
Good price
Cons
Might need some work
Only one for sale
Yamaha YTS-23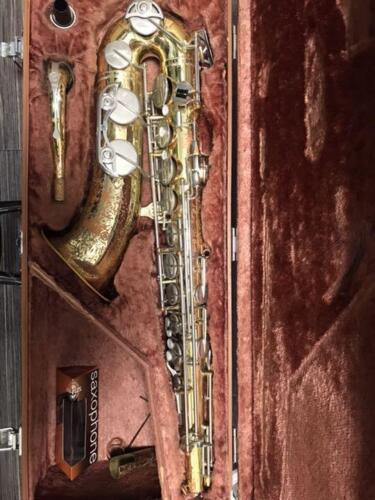 If you like the Yamaha alto, you might like the Yamaha YTS-23 when learning the tenor sax. It's basically the same model but a different size, so the transition between saxophones could be a lot easier.
The person selling the sax I saw recommended replacing the pads since they're worn out. However, you can do that and still maybe save money compared to the cost of a new tenor sax.
I like that this is very similar to the alto model, and I believe I played on this sax when I was in a jazz band. Since it's a used instrument, you might want to get some new reeds and perhaps a separate mouthpiece and ligature.
Pros
Easy to play
Good transition from the alto
Comes with accessories
Nice price
Cons
May need repairs
Not the most affordable
Bundy Tenor Saxophone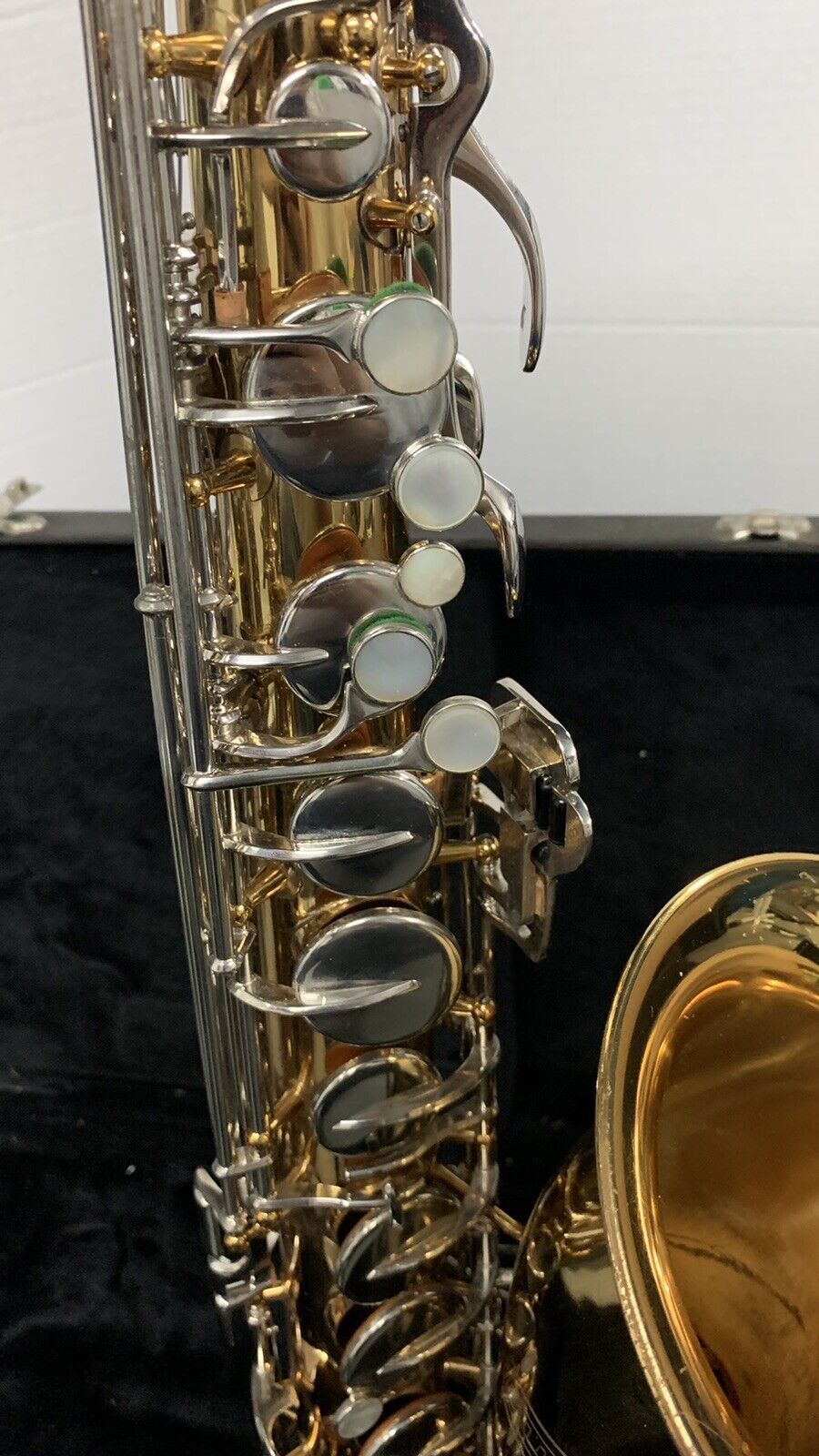 The Bundy Tenor Saxophone is another excellent choice for students. I love the silver finish on top of the standard brass lacquer, so you can look and sound good.
You'll get a mouthpiece and neck strap, so all you need to buy separately is a few reeds. Like any used instrument, the one you buy could have some scratches and other visual issues.
I found one that works well despite the cosmetic changes, so be sure to shop around. Then, you can get a sax that will sound good out of the box, even if it's a used one.
Pros
Comes with accessories
Good for beginners
Nice sound
Looks great
Cons
Used model
Some cosmetic damage
Yanagisawa B-500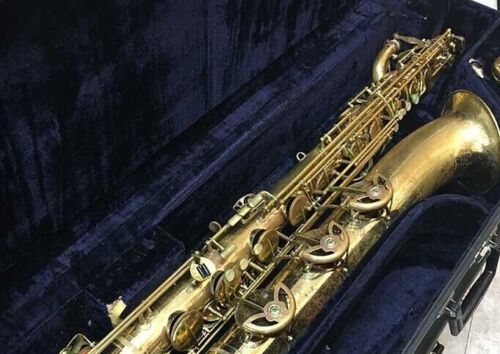 If you want to play a good baritone sax, consider the Yanagisawa B-500. This sax features a low A, which is pretty common on bari saxes, so you can play most low saxophone parts.
I love that it's at a reasonable price, or at least the one I found is. You would need to pay a lot more for a new one, but you can get a nice professional instrument on a budget.
Of course, used saxophones can have some scratches or dings and other issues. If you want to buy this saxophone, do some research to make sure it's the right model for you.
Pros
Nice specs
Good sound
Affordable
Suitable for advanced players
Cons
Used condition
Not for beginners
Yamaha YBS-41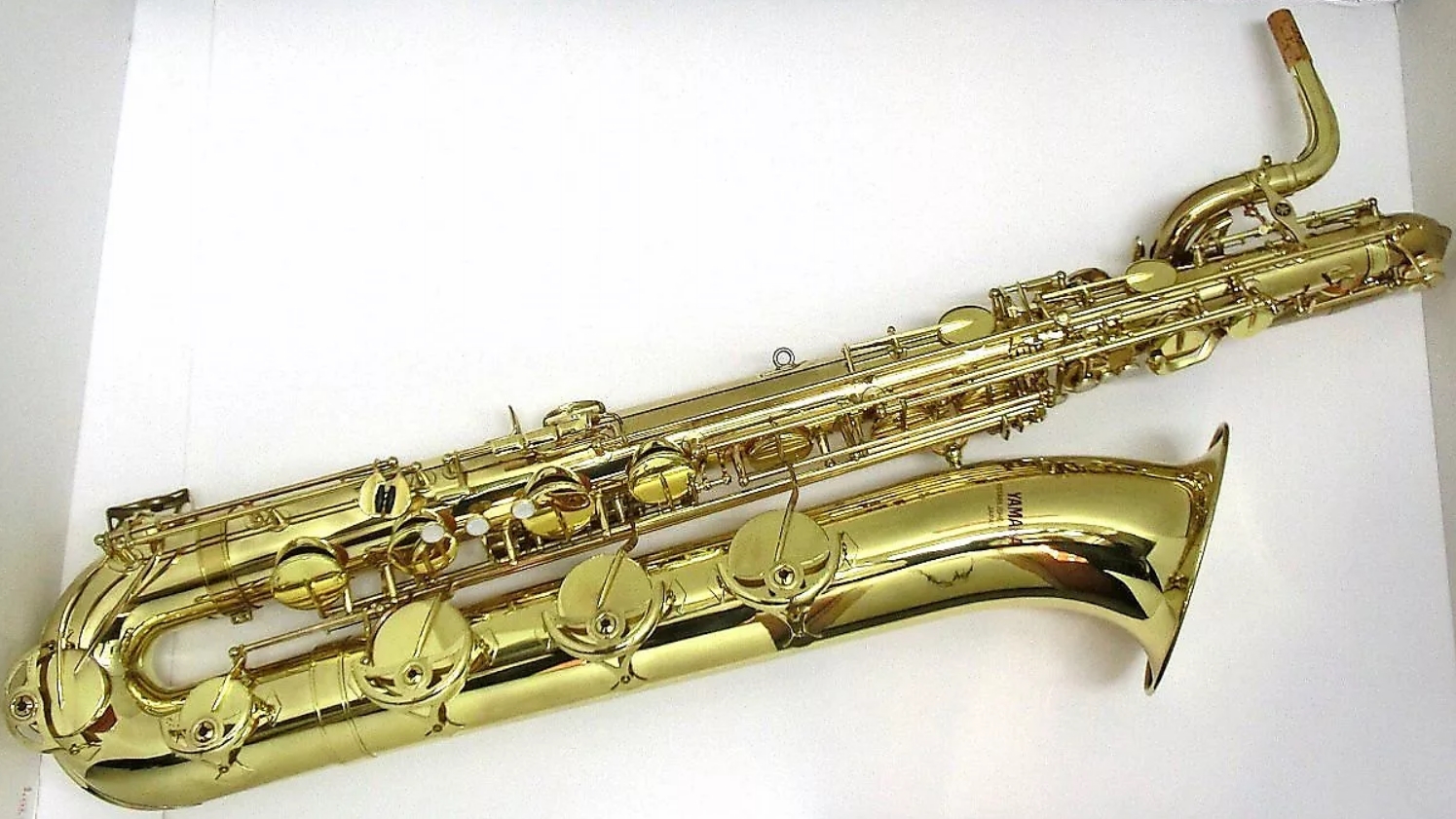 The Yamaha YBS-41 is an excellent baritone saxophone with a nice gold finish. I found one that comes with a case, so you can keep your new instrument safe, but it's a used bari sax.
Sure, that makes it more affordable than many saxophones you can find. But it does have some scratches that make it less visually appealing compared to new saxophones.
If you want a good bari sax, though, you can get this model for a cheap price. That makes it an amazing option for students and casual players who can't justify spending a ton of money.
Pros
Decent price
Good sound
Gold finish
Nice quality
Cons
Not for absolute beginners
May not always be for sale
What to Consider when Saxophone Shopping on eBay
It's one thing to know about the best saxophone finds on eBay. However, you have a lot to think about when you buy something off the marketplace.
Buying from eBay isn't as safe as buying from your local music store or even a national chain. While I haven't bought an instrument through eBay, I have sold instruments through other used marketplaces.
Here are a few things to keep in mind before you bid on a sax or add it to your cart.
Expect Used Gear
As I was searching on eBay for some saxophone finds, I saw a few new items. However, the bulk of the search results were for used instruments and accessories.
Now, that's not necessarily a bad thing, but you may want a new saxophone. You could limit yourself if you only look for instruments and gear on eBay and other used sites.
Plus, of the new items I saw, most of them were for cheap, low-quality brands. You'd be better off buying a used Yamaha or Selmer than buying a new knockoff brand on eBay.
Check Back Often
Another thing that comes with the buying and selling of used instruments is that the stock changes. If you're reading this well after publication, odds are most of the listings are no longer available.
Even if you read this as it goes up, the listings are probably different from when I wrote this list. If you like a particular model of a sax, use the search bar to see if there are any new ones on eBay.
Some saxophones may go fast, especially the more popular models, like a Yamaha YAS-23. I'd recommend checking eBay at least weekly to find a good saxophone, and be sure to follow any auctions that interest you.
Research Prices
Since you'll primarily find used saxophones, you'll want to research prices outside of eBay. Consider using sites like Amazon or Woodwind & Brasswind that sell a lot of new saxes to learn what models cost when new.
I'd also recommend working with a woodwind technician to get an appraisal of any used models you find. They can give you an estimate of the value to make sure you don't overpay for a sax that will only cause you trouble.
Another way to research used saxophone costs is to use places like Craigslist and Facebook Marketplace. See how much people are selling saxes for and the condition, then compare that to the eBay listing you want.
Then, you can determine if a saxophone has a decent price or if the cost is too good to be true. If so, you'll know to avoid the listing and look elsewhere.
Contact the Seller
Once you narrow your search and are ready to buy, click the "Contact seller" button on the listing. Ask the seller for more pictures and videos or audio recordings of the sax.
You can also ask for more information on the condition of the instrument, like the last time a technician worked on it. That way, you'll get as much information as you need to be confident in your purchase.
On the flip side, you might learn that you don't want to buy the sax. I'd recommend avoiding sellers who aren't willing to provide more information or visuals because they might be trying to scam you.
Ask to Meet in Person
When you're shopping on eBay, you can narrow your search by your location. If you do that, you can ask the seller to meet with you somewhere in public, such as outside of a mall.
That way, you can try the saxophone before you buy it to make sure it works. If you're a beginner, find a saxophone teacher who can go with you to try the instrument.
You'll also be able to review the condition and make sure the seller isn't lying to you. And if the seller refuses to meet in person, I'd avoid buying from them; you can never be too safe.
Know Your Budget
Not all of the saxophones I found on eBay are up for auction, but many of them are. Knowing your budget can help you know if you want to place a bid and when to stop bidding on a sax.
Maybe you find a good model for $100 less than your budget, so you bid that amount. But someone then bids your exact budget.
You'll have to decide if you want to spend a bit more or if you should back out. Only you can make that choice, so keep that in mind when setting your budget. Also, don't bid on more than one sax at a time in case you happen to win because you could have to pay for two or more instruments.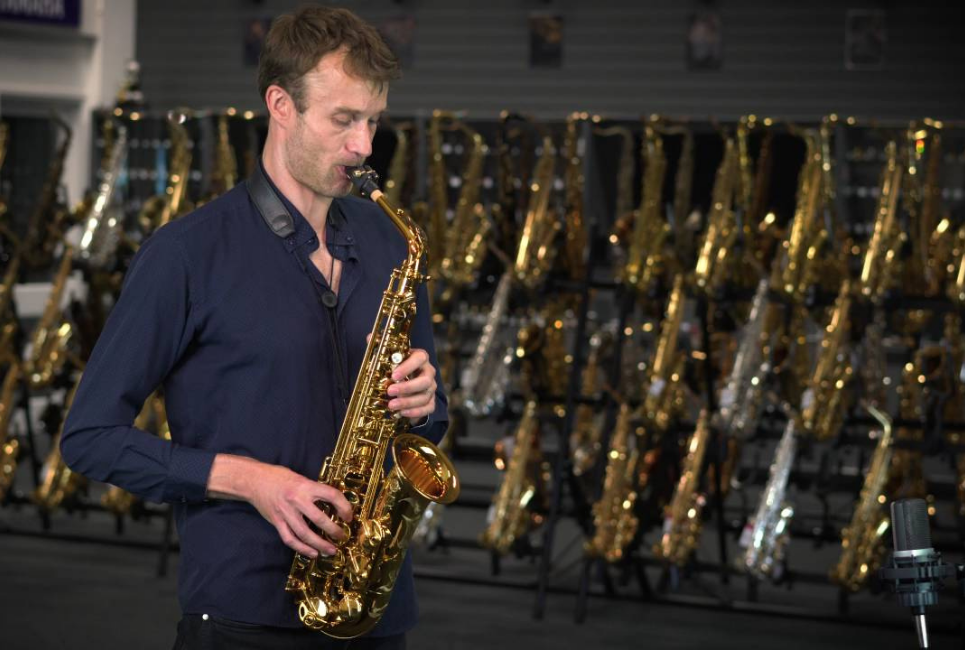 FAQs about the Best Saxophone Finds on eBay
Question: Is eBay a good site to buy a saxophone?
Answer: eBay can be a good site to buy a saxophone, but it isn't always. A lot of factors go into it, from the condition to the price to the specific model.
Don't be afraid to look at saxophones on eBay to see if there are any you like. However, don't feel like you have to buy something on eBay if you find the same model elsewhere for a better price or in better condition.
Question: Do saxophones cost less on eBay than other sites?
Answer: Some saxophones are cheaper on eBay than elsewhere, mostly due to new vs. used pricing. However, you may find the same model for a lower price on a platform like Facebook.
If you want to get the best deal, be sure to look at a few different sites. Then, you can compare prices and conditions of the saxophones to save money.
Question: Can you get scammed when buying a saxophone on eBay?
Answer: It's just as possible for someone to scam you when you're buying a sax on eBay versus anything else. You should do your research regarding the brand, model, and seller.
Another thing is to test the instrument first or ask for a return period if you can't meet the seller in person. Then, you can at least reduce the risk of someone scamming you on eBay.
Final Note on the Best Saxophone Finds on eBay
Before you buy your next instrument, consider some of the best saxophone finds on eBay. While you can't find just anything on the site, there are more saxophones than you might expect.
I'd recommend getting the Yamaha YAS-23 since it's usually in good condition. However, do your due diligence and make sure the seller isn't lying or trying to scam you.
Then, you can make sure you won't waste your money on a saxophone.
Looking for more interesting readings? Check out: