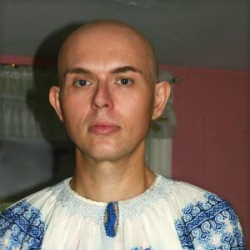 Latest posts by Kenaz Filan
(see all)
Few instruments are as emblematic of jazz as the saxophone. David Sanborn on soprano, Charlie Parker on alto, John Coltrane on tenor, Woody Herman on baritone — saxophones can cover the whole jazz musical spectrum from top to bottom!  But before you can become a great jazz saxophonist, you need a jazz saxophone.
I'm a long-time jazz aficionado and lover of saxophone music. I may be untalented on multiple instruments, but nothing makes me happier than listening to our next generation of jazz saxophonists. And to that end, I've compiled a list of the best jazz saxophones for jazz sax players at all levels. Read on and with a little bit (OK, a lot) of practice you'll be blowing like Bird and rolling like Coltrane.
Bottom line up front: While Yamaha's YAS-280 Alto Saxophone may be the best jazz saxophone for beginners, there are world-class saxophones out there for aspiring jazz musicians at every level. Whether you're looking for a soprano, alto, tenor, or baritone saxophone, you won't go wrong with the saxophones I've selected.
How I Chose the Best Jazz Saxophones
Saxophones come in a variety of price ranges, but they don't come cheap. Because jazz musicians are notoriously ill-paid, I've tried to make sure that you get the best price-to-value ratio possible. A bargain saxophone with bad intonation and shoddy construction is no bargain at all. You can find cheaper saxophones than the ones I have listed, but the instruments I recommend come from respected companies and are played by jazz musicians at all levels.
A beginning jazz fan looking for a first saxophone will probably do best with an alto sax. Alto saxophones are easy to find at all price points, and while saxophones are among the most expensive woodwinds, you can get good student alto saxophones at a reasonable price. Because the saxophone is a transposing instrument, you can use the same fingerings should you switch to a different saxophone.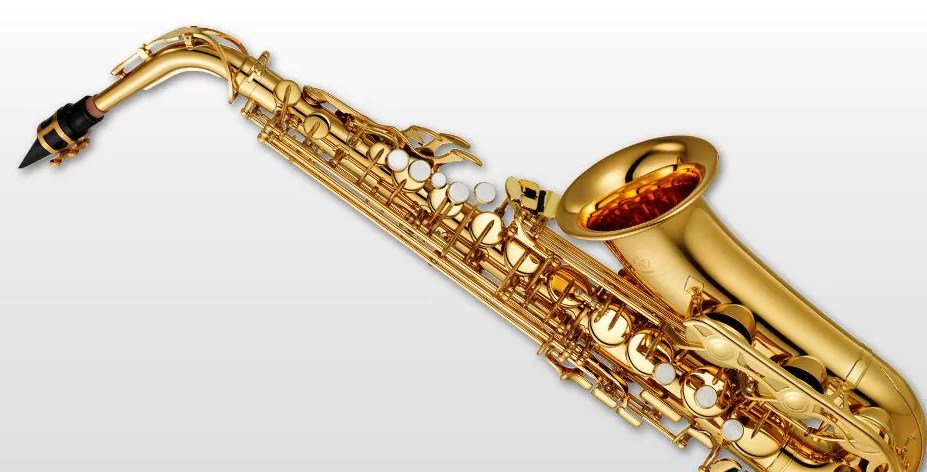 Yamaha is the world's largest instrument company, and Yamaha instruments are found everywhere from middle school bands to world-leading symphony orchestras. The YAS-280, Yamaha's alto saxophone for the student market, is lightweight and ergonomically shaped so even young beginners can play comfortably. The low B-C♯ mechanism ensures the consistent closing of the low C♯ key and solid intonation in the YAS-280's low range, while the tightly-machined keys prevent leakages that might sour the high register.
Yamaha has gained its dominance in the industry thanks largely to its quality control. When you get a YAS-280, you have an instrument that won't hinder your performance. Any bad sounds you hear are coming from technical errors. Once you correct those, you'll find the YAS-280 can sing like Billie Holiday.  At around $1,300 the YAS-280 costs a good bit more than many cheaper alto saxes.  But you get what you pay for, and the YAS-280 is worth every penny.
If you're using the alto saxophone as a secondary instrument, or you just want a great instrument to jam on, the YAS-280 may be the last saxophone you will ever need. It's built to stand up to young players, so it will withstand the rigors of touring and rehearsing well. And since the YAS-280 incorporates many advances from previous editions of their intermediate and professional line, the YAS-280 is a student instrument that punches well above its weight.
Pros
A student instrument with many professional features
Holds resale value well if you decide to upgrade later
Richer, more complex tone than most student (and many professional) saxophones
Cons
 Built for the European and Japanese markets, only available as imports in America
Specs
Key: E♭
Bell: Two-piece
Key buttons: Polyester
Auxiliary Keys: High F♯, Front F
Thumb Hook: Adjustable
Finish: Gold lacquer, silver-plated
Neck: 280 style
Mouthpiece: 4C
Case: included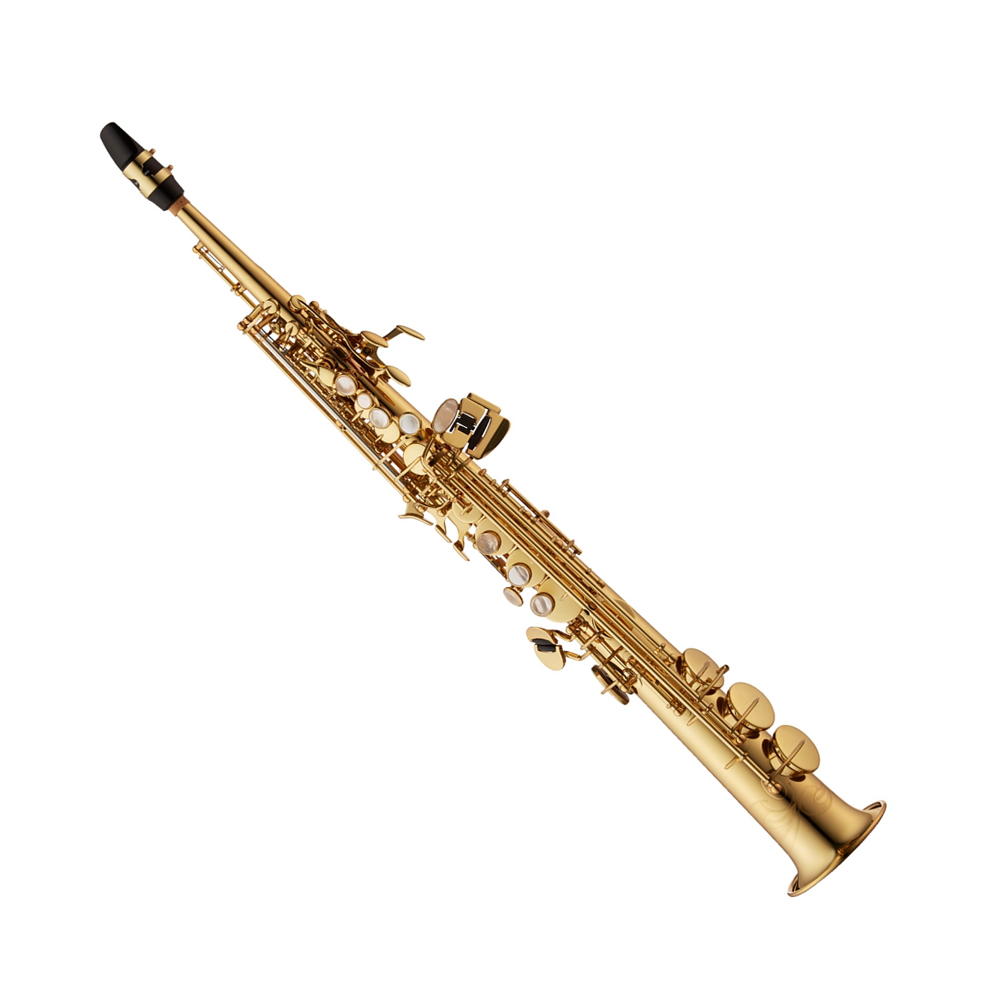 The soprano saxophone has a long history in the jazz world. Sidney Bechet's recordings with soprano sax may be the first recorded example of a saxophone playing jazz. Bechet was such a soprano sax wizard, in fact, that for decades afterward few jazz players dared pick up the instrument.  Today soprano saxophones can be found in smooth jazz, ECM jazz, Big Band jazz, and just about anyplace else you can imagine. And many soprano sax players swear by the Yanagisawa W-01.
Yanagisawa has become America's dominant player in the soprano sax market, thanks largely to their wide variety of soprano offerings. The S-W01 is a one-piece straight soprano saxophone, the most common model.  Yanagisawa also offers a curved soprano saxophone that looks like a minature alto sax (SC-WO10) and a dual-neck soprano saxophone that lets you choose between a straight and curved neck (S-WO10).
The soprano sax is a difficult instrument, but Yanagisawa is one of the most playable soprano saxophones you can buy. If you practice regularly on your S-W01 (or any other Yanagisawa soprano sax you choose), you will be rewarded with an instrument that will produce beautiful coloration in the softest passages and go through the loudest bebop changes without sounding strident.
Pros
Handmade by master craftsmen
Offers a choice of models and body materials
Beautiful, complex sound across every dynamic register
Cons
With prices starting at over $4,000, a Yanagisawa soprano sax is a big investment
Specs
Key: B♭
High-F♯ key
Body tubing: Brass
Case included
Ebonite mouthpiece (standard equipment)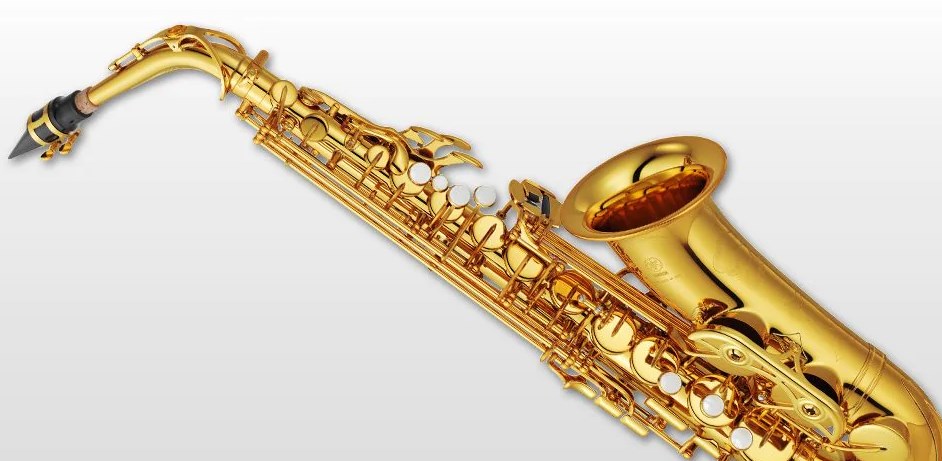 When you're a professional musician, you want a reliable instrument that gets the job done and that sounds good throughout its range and register.  Since the late 1970s, alto saxophonists have trusted Yamaha's YAS-62 to help them work their magic when the lights go down. The YAS-62 is one of the world's most popular alto saxes, and can be found in studios, symphony orchestras, and jazz bands.
The YAS-62III, Yamaha's current model, comes with a slightly narrower neck-bore design than previous models. This provides superior feedback and gives you better tone control in the altissimo registers. But if you're worried the new design makes the YAS-62III stuffy, relax! Saxophonists regularly describe it as one of the most free-blowing altos they have ever played. And if you're still not convinced, Yamaha and third parties offer a number of necks you can use to get exactly the feel you desire.
Yamaha's consistency of build and tone has led some to criticize Yamaha instruments as predictable. The YAS-62III maintains Yamaha's clear, open house sound but has a warmth and complexity of color and tone that is well-suited to jazz. Some musicians love wrestling with sweet-sounding but quirky instruments. If you want an instrument that gets out of the way and lets you play your best, you'll love the YAS-62III.
Pros
An alto saxophone you can use in any genre, not just jazz
Strong demand in used market for well-maintained YAS-62s
The YAS-62's popularity ensures your instrument repair person will be familiar with your saxophone
Cons
May need to buy a sturdier case for regular use
Specs
Key: E♭
Bell Type: Two-piece
Decoration: Hand engraved
Key Buttons: Polyester
Auxiliary Keys: High F♯, Front F
Thumb Hook Adjustable
Finish: Gold lacquer, silver-plated
Neck: 62 style
Mouthpiece: 4C
Case: semi-hard, included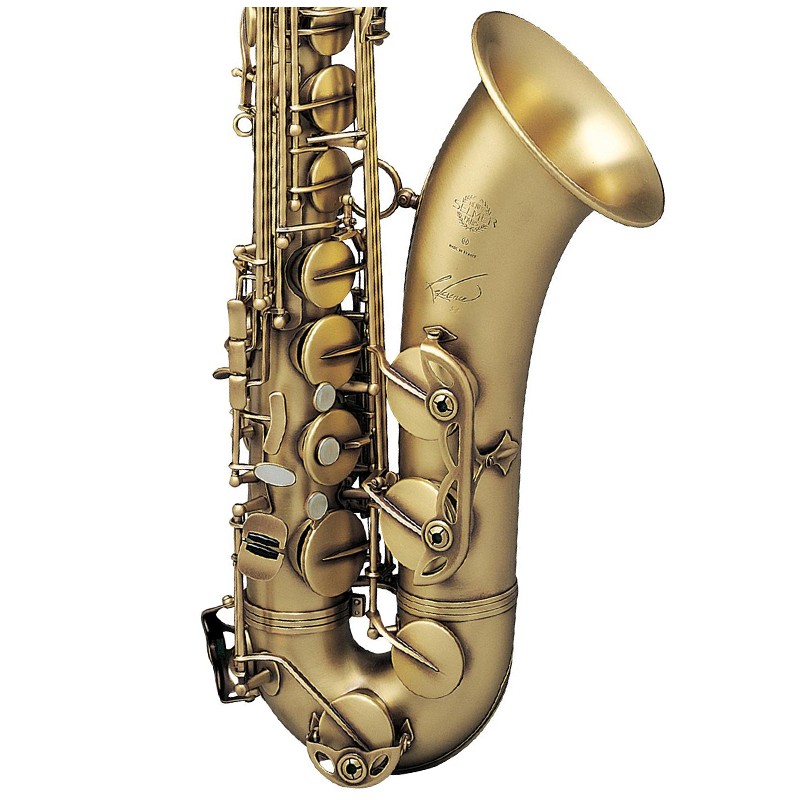 Selmer has been the saxophone of choice for generations of jazz musicians. Stan Getz and John Coltrane are just two of the many famous tenor players who performed and recorded using the Selmer Mark VI, Selmer's most famous saxophone. Today Selmer specializes mostly in student instruments save for its Selmer Paris professional line. Selmer's Paris Reference 54 is based on Selmer's beloved 1954 Mark VI. But while it retains the Mark VI's iron fist dynamics and velvet glove sound, Selmer Paris has managed to improve on the legend.
Modern machining techniques allow Selmer Paris to work to precision tolerances beyond anything available in the mid-1950s. This means fewer air leaks and smoother intonation across the range. (The old Mark VI was famously temperamental on certain notes, which varied between each sax). And the Reference 54 has a high F♯ key, something that is standard on today's tenor saxophones but was not offered on the original Mark VI.
If you're a fan of big band and swing jazz, you may also want to take a look at the Selmer Paris Reference 36, which improves upon the basic design of the 1936-era Balanced Action tenor sax which Ben "The Bear" Webster made famous. And Selmer Paris has a complete line of saxophones from the E♭ sopranino (a fifth above the soprano) to the B♭ bass (a fifth below the baritone).
Pros
Vintage sound without the endless maintenance vintage instruments require
Smooth refined tone excellent for symphonic and studio work
Fluid action professional musicians will love
Cons
Welded body pillar supports could make the Reference 54 difficult to repair if dented
Specs
Key: B♭
Neck: Reference Series
Neck Material: Yellow brass
Body Material: Yellow brass
Bell Material: Yellow brass
Key Material: Yellow brass
Range Up To: High F♯
Springs: Blue steel
Pads: Leather
Resonators: Plastic
Engraving: None
Thumb Rest: Adjustable metal
Pivot Screw: Tapered
Includes: shaped case, Selmer Paris S80 mouthpiece, ligature, cap, and care products
Crafted in: France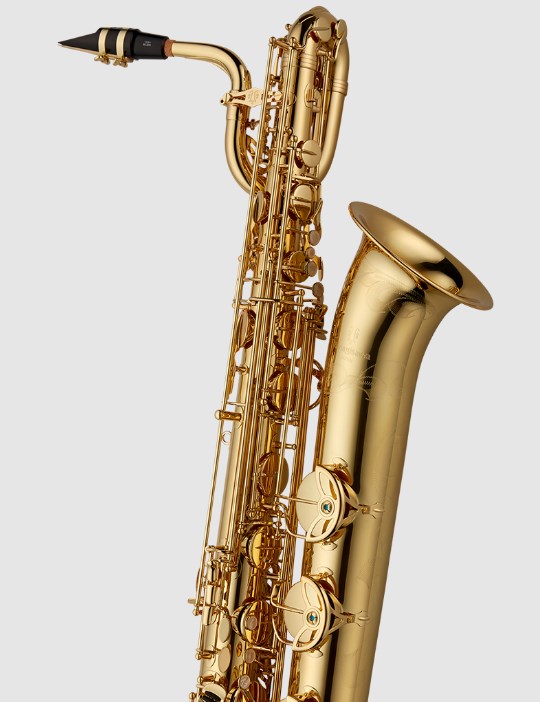 Yanagisawa takes top honors at the saxophone high and low end. Although their soprano saxophones get much of the attention, Yanagisawa's BW01 is an excellent baritone saxophone that may offer the best price-to-value ratio of any instrument on this list. With prices starting at around $7,500, it's difficult to call the BW01 a bargain — until you price other baritone saxes. The BW01 is a professional instrument that holds its own against baritone saxes costing three times as much.
The BW-01's smooth octave rocker and carefully-designed C♯-B♭ table keys help you play your best through even the toughest fast passages, while the mother-of-pearl key touches and lacquered body make this big beast look as pretty as it sounds. The BW-01 can roar like a lion and purr like a kitten. Its vibration-damping bar and sealed waterproof pads ensure smooth response with tonal balance across all its registers and the power to keep up with even a big band.
Yanagisawa designs all its saxophones with professional musicians in mind. The BW-01's single pillar construction stands up well to the rigors of traveling and while the BW-01 is reasonably light for a baritone sax at around 13 pounds (6 kg), you'll appreciate the included floor rest. For an additional price, the BW-01 can also be purchased in bronze (BW-02) or sterling silver (B-WO30BSB).
Pros
Offers a number of build material options
Very reasonably priced for a professional baritone saxophone
Beautiful tone that works for everything from chamber to big band
Cons
Specs
Key: E♭
Range: Low A to high-F♯
Body Tubing: Brass
Mouthpiece: Ebonite
Finish: Lacquer
Case and floor rest: included
Frequently Asked Questions (FAQ)
Question: Is the saxophone a transposing instrument?
Answer: The saxophone is a transposing instrument, and the actual note played will depend on the type of saxophone.
Soprano and tenor saxophones are in B♭. The soprano saxophone, like a trumpet, plays a full step below the written note, so a written C5 becomes a B♭4. The tenor saxophone plays a full ninth – an octave and a full step – below the written note, so that C5 becomes a B♭3.
Alto and baritone saxes are in E♭. When an alto sax plays a written C, it plays a minor third higher, so a C5 becomes E♭5. A baritone sax plays an octave lower than an alto saxophone, so that written C5 played on a baritone will become an E♭4.
Question: What is the highest saxophone?
Answer: While the soprano saxophone (which has a range from concert A♭3 to E6) is the highest saxophone in common use, the sopranissimo saxophone goes almost a full octave higher. Size limitations preclude including an F♯ key, so the sopranissimo sax's playable range is A♭4 to E♭7.
By using the altissimo range and blowing the overtones, a skilled saxophone player can add an octave or more to the instrument's range. But altissimo blowing is almost impossible to do on anything smaller than an alto sax.
Question: What is the lowest saxophone?
Answer: The tubax, a modified subcontrabass saxophone built by German instrument maker Benedikt Eppelsheim, can play a concert A♭0, half a step lower than the lowest note on a piano. That's an octave and a fifth lower than a baritone saxophone with low A and high F♯ keys (concert C2 to A4).
The contrabass saxophone, which plays an octave below the baritone (C1 to A3), is used by alternative rockers The Violent Femmes and by several jazz musicians, most notably Anthony Braxton.
Conclusion
A great saxophone can make sweet sounds, but ultimately the real magic lies with the musician. You don't need the most expensive sax to create great music. What you need is solid technique, a good ear, and the willingness to put in long hours of practice.
That being said, a good sax is an investment in your career. If you save your pennies and do your research, you may be able to find your lifetime sax for less than you expected! Check reviews and suggestions on jazz and saxophone forums and keep an eye out for bargains. Above all else, keep practicing till you hone your chops, then practice to keep them sharp.
Wherever your journey in jazz saxophone takes you, happy playing!
For more interesting readings, check out: