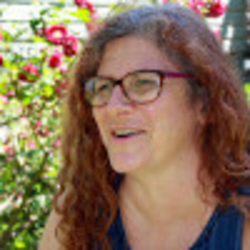 Latest posts by Yvette Davis
(see all)
The bassoon is an instrument with a rich history. Like many instruments, the bassoon (also called fagotto or fagott in many European languages) has undergone changes and adjustments over time. This happens as musicians and the music they play evolve.
Since the development of the bassoon sometime in the Middle Ages, there have been quite a few outstanding bassoonists. For this list, I've tried to include bassoon players who contributed to the success and love of the instrument. Some of these bassoonists are/were accomplished soloists or orchestra members, others were arrangers, composers, and teachers. I've included links to audio files where possible.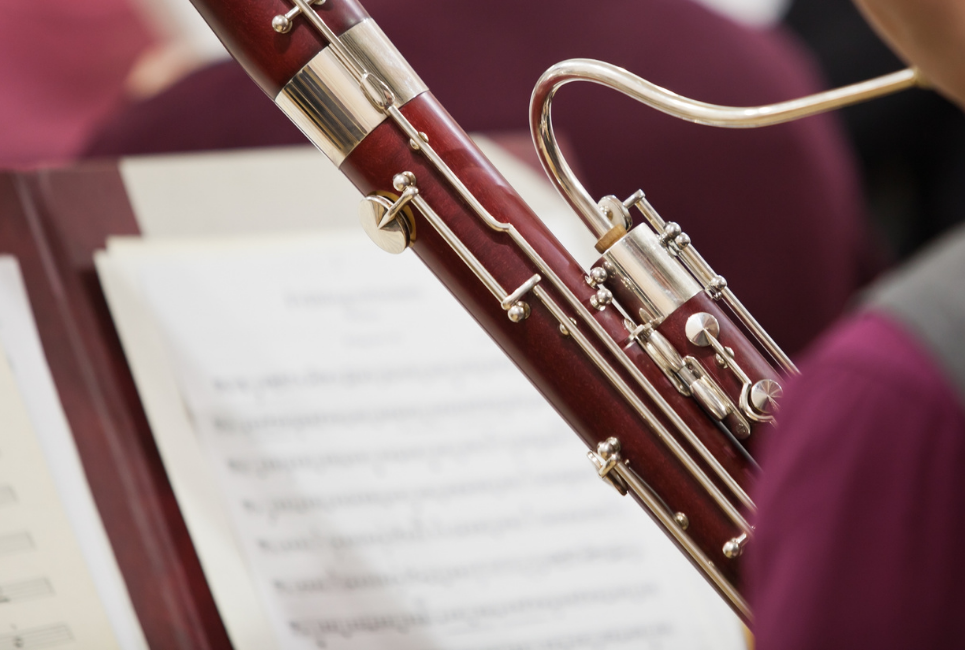 Authur Weisberg (1931-2009)
Authur Weiseburg attended Julliard School of Music. After graduating, he played as principal chair bassoon for the Houston and Baltimore symphonies. He also served as principal bassoonist for the Symphony of Air, which was comprised of members from the disbanded NBC Symphony Orchestra.
Weiseberg went on to study conducting and became the conductor of four orchestras.
Milwaukee Symphony Orchestra
New York Philharmonic
Sjaellands (Denmark)
Aalborb Symphony (Denmark)
He founded the Contemporary Chamber Ensemble in 1961. Weisberg conducted the group and led them on a tour of The United States, and a world tour. Under his direction, the CCE performed more than 100 world premiere shows, and recorded several prize-winning pieces.
Weisberg was also a composer and arranger. He composed for bassoon, chamber choirs, as well as full orchestras.
Some of his bassoon compositions include:
Sonata No. 3 for Bassoon and Piano, 2006
Trio for Oboe, Viola, and Bassoon, 2005
15 Etudes for Bassoon Written in the Style of the 20th Century, 2004
A Song and a Dance for Solo Bassoon, 1992
Birthday Piece for Viola and Bassoon, 1991
Quintet For Winds, 1990
Cantabile & Vivace, 1988
Music For Double Woodwind Quintet, 1987
Opening Statement for Orchestra, 1985
Duo for Bassoon and Piano, 1984
Weisberg transposed the Bach Cello Suites by Johann Sebastian Bach for bassoon. You can listen to the recording here.
Mr. Weisberg's contributions also include authoring 2 books. The Art of Wind Playing (G. Shirmer), and Performing 20th Century Music — A Handbook for Conductors and Instrumentalists (Yale University Press).
Mr. Weisberg is known for introducing a new bassoon. His model called the Weisberg System bassoon eliminates the need to flick or vent. It also improves pitch, tone and prevents notes from cracking. The Weisenberg System is used by many of the world's top bassoonists.
Weisberg taught bassoon, and his students loved and respected him. You can watch his lesson on bassoon vibrato on the banddirectorcom channel on YouTube.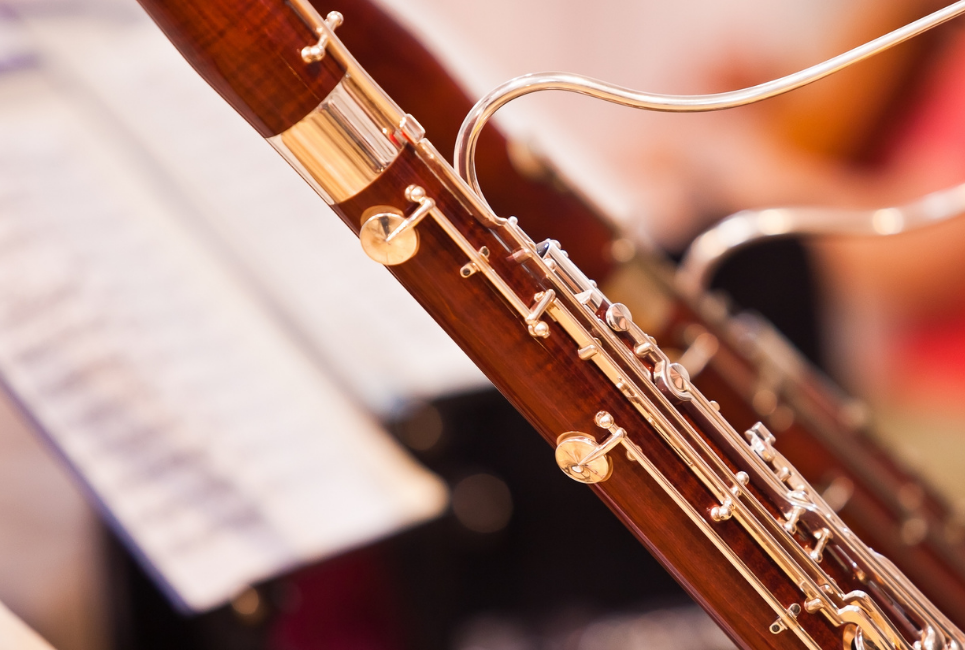 Archibald Lewis Camden aka Archie Camden (1888 – 1979)
Mr. Camden joined the Halle Orchestra in Manchester, England in 1906. He became the principal bassoon in 1914. In 1933 he joined the BBC Symphony Orchestra. In 1946 Mr. Camden became principal bassoonist for the Royal Philharmonic Orchestra.
Archie Camden was the professor of bassoon at Royal Manchester College of Music for almost 20 years. Later in his career, he taught bassoon at the London Royal College of Music and is credited with teaching at least 3 well-known bassoonists.
He is known for being one of the first bassoonists to offer recordings of their music. Concerto for Bassoon & Orchestra was created in 1927. You can listen to it on YouTube.
He is also known for his recording of Allegro Spiritoso.
Mr. Camden conducted the London Stock Exchange Orchestra and wrote Bassoon Technique ( Oxford University Press, 1962). In 1982 he wrote Blow by Blow: The Memories of a Musical Rogue and Vagabond (Thames Pub. 1982)
Per Hannevold (b. 1953)
Per Hannevold is the principal bassoonist for the Bergen Philharmonic Orchestra in Bergen, Norway. He has been in this position since 1979.
In 1981 Mr. Hannevold became a member of the Bergen Wind Quintet.
He has performed throughout the world. His most notable tours and performances include:
Taiwan
Lithuania
The Lincoln Center in Manhattan, NY for the 50th anniversary of the declaration of human rights.
Mr. Hannevold teaches at the Grieg Academy, University of Bergen. He also presents masterclasses and serves as a juror at bassoon conventions in Europe and the United States. He is a faculty member at the Aspen Music Festival and School.
He has played chamber music with Joshua Bell, Andrew Litton, Joseph Silverstein, Adele Anthony, and Orli Shaham.
Hannevold has released several albums and many singles. You can listen to his latest album Music for Per.
Paul Hanson (b. 1961)
Paul Hanson plays bassoon, saxophone, and duduk. In high school, he performed in the Young People's Symphony Orchestra. He also won the Pepsi Young Musician Award for his performance in the woodwind division of a concerto competition sponsored by the San Francisco Symphony. When he was 17, Mr. Hanson played alto sax on Peter Apfelbaum's album Pillars.
As an adult, his career focuses on jazz, modern music, and jazz.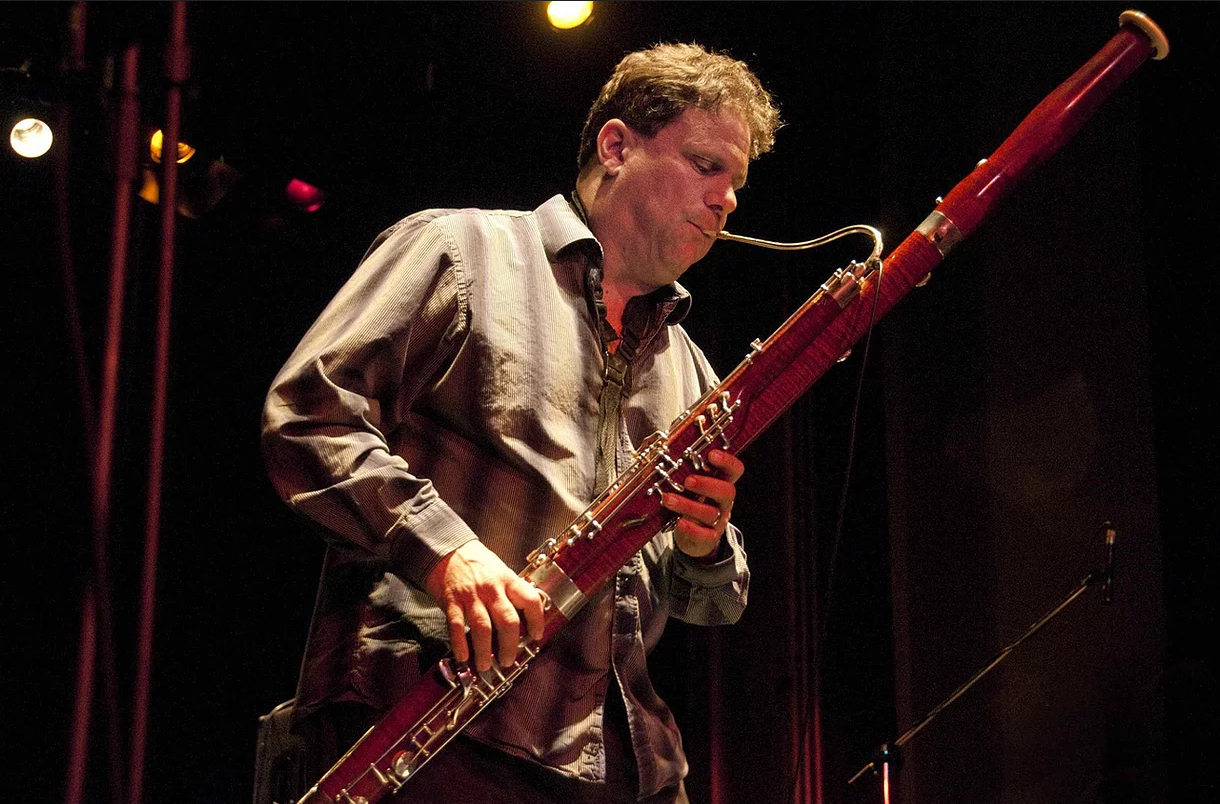 He's recorded with a wide number of artists in different genres, including:
Cirque Du Solei
St. Joseph Ballet Company
Wayne Shorter
Peter Erskine
Billy Childs
Jeff Sipe
The Klezmorim
Oakland Eastbay Symphony Orchestra
Napa Symphony Orchestra
Abraham Laboriel
Omar Sosa
Hanson has released 6 albums.
The Last Romantics, 1994
Astro Boy Blues, 1997
Voodoo Suite, 2000
Frolic in the Land of Plenty, 2008
New Days, 2019
Homecoming
Hanson is unique among bassoonists because of his focus on jazz and modern music. He enjoys playing jazz fusion with an electric bassoon.
One of his most recent YouTube videos is called Paul Hanson Electric Bassoon Hocket Delay, and it will change your opinion of the bassoon.
Carl Almenrader (1786 – 1846)
Carl Almenrader was given a bassoon when he was 13 years old. He taught himself to play and went on to change the course of bassoon history.
In 1810 Almenrader began teaching bassoon at the Cologne School in Cologne, Germany. From 1812-1814 he moved to play with the Frankfurt Theater Orchestra. Almenrader served in the German military as a bandmaster for the military band stationed in France.
Almenrader had a strong background in instrument making and spent well over a year playing with ideas to change the bassoon. He wanted to improve the tone balance by using moving keys for the bassoon of the time.
After he left the military in 1817 Mr. Almenrader was the bassoonist for the Orchestra of the Mainz Theater. It was here where he made the acquaintance of Gottfried Weber. Weber suggested that Almenrader research his ideas at the B. Shotts Sohne instrument factory.
In 1819 he published his improvement ideas in Traite sur le perfecionnment du bassoon avec deux tableaux (Mainz, c. 1819).
In 1822 he became the principal bassoonist for the Court Orchestra of the Duke of Nassau in Beibrich and Wiesbaden. He was also working in the Schotts factory to create prototypes of his bassoon improvements.
Johann Adam Heckel and Alemnradar formed a partnership in 1831. Through this arrangement, they manufactured Almenrader's bassoon. There is some controversy as to if this first bassoon change was a 15 key or 17 key model.
The Almenrader bassoon is still used today with only a few changes, and the company he and J. A Heckel started is still a top bassoon manufacturer under the name of Heckel Bassoon. This brand is one of the most respected bassoons in the world. They have an exceptional tone quality and rich sound. You can hear one here.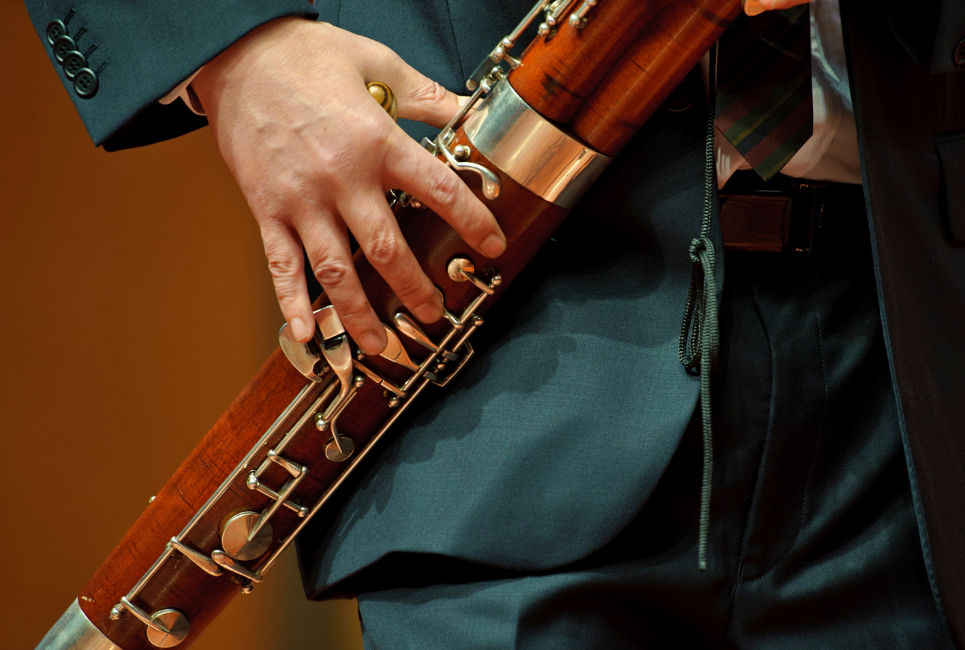 Bill Douglas (b. 1944)
Bill Douglass teaches at Naropa Institute, a private university in Boulder, Colorado.
He received his bachelor's degree in music education in 1966 from the University of Toronto, in Canada. While in college, he started writing 20th-century style classical pieces. Douglas' compositions were influenced by popular composers like Igor Stravinsky, and Anton Webern, and jazz composers Gary Peacock and Paul Bley. When not studying or composing, Douglas played in the Toronto Symphony. He was fourth chair.
Douglas received his Master of Music (Bassoon) degree from Yale University, in New Haven, Connecticut in 1968. In 1969, he was awarded the Master of Musical Arts degree in composition, also from Yale.
While at Yale Douglas met Richard Stoltzman, the clarinetist. The two men formed a friendship, and they enjoy touring and recording together.
When he was finished at Yale, Douglas received the Canada Council award and studied composition in London, England.
Douglas began teaching for the California Institute of the Arts, Valencia, California in 1970. While he was there he developed an interest in Indian music and wrote a series of rhythm studies called Rock Etudes. His etudes are now known as the Vocal Rhythm Etudes and they are used to teach students throughout North America.
In 1977, he left the California Institute of Arts for the position he holds now with Naropa Institute.
When not teaching, Douglas records, and tours.
Mr. Douglas has released 15 albums.
Jewel Lake, 1988, Hearts of Space Records
Cantilena, 1991 Hearts of Space Records
Everywhere – Live Studio Duets, 1992
Kaleidoscope, 1993 Hearts of Space Records
Circle of Moons, 1995, Hearts of Space Records
Deep Peace, 1996, Hearts of Space Records
Songs of Earth & Sky, 1998, Hearts of Space Records
Earth Prayer, 1999, Hearts of Space Records
Eternity's Sunrise, 2000 Hearts of Space Records
A Place Called Morning, 2001 Hearts of Space Records
Feast, 2001 Northern Lights Productions
Homeland: A Prayer for Peace, 2002 Hearts of Space Records
Stepping Stones, 2004. Hearts of Space Records
Sky, 2005 Hearts of Space Records
Quiet Moon, 2019, Hearts of Space Records
You can listen to Douglass play Punk Bassoon with the Boulder Bassoon Band on YouTube.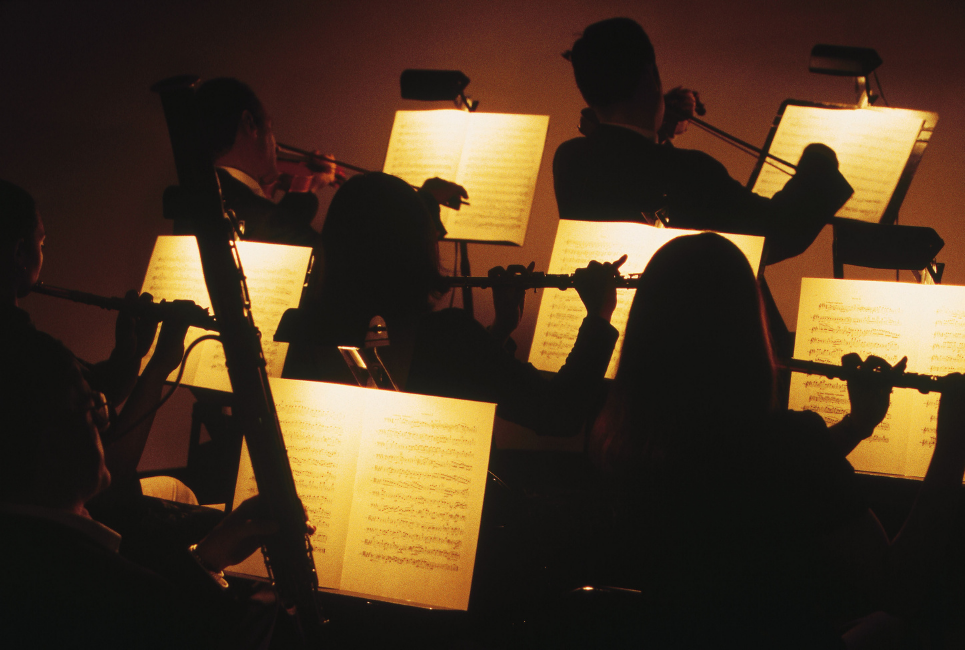 William Waterhouse (1931-2007)
William Waterhouse was a teacher, author, editor, chamber and orchestra musician.
He studied bassoon, viola, and harmony at the Royal College of Music. In 1953 Waterhouse became the second chair bassoonist for the Royal Opera at Covent Garden orchestra. He's been quoted as saying that his most valuable lessons in phrasing came while playing for the Royal Opera. In 1955 he began playing with Orchestra Della Svizzera Italiana, in Lugano, Switzerland.
Waterhouse left Switzerland for London in 1958, when he became the principal bassoon for the London Symphony Orchestra. He stayed with the LSO until 1965 when he moved to the BBC Symphony Orchestra. While with the BBC, Waterhouse played under the well-known conductors Arturo Toscanini, Guido Cantelli, Gustav Furtwangler, and Otto Klemperer.
Waterhouse became a member of the Melo Ensemble in 1959. He was a member of that group when they performed the premier of War Requiem, written by Benjamin Britten. Here is a video of Waterhouse playing Divertissement for Oboe, Clarinet & Bassoon with the Melo Ensemble in 1970.
Waterhouse is known for his many recordings of pieces by Beethoven, Schubert, Nielsen, and many others. In 1974, he recorded Adieu fur Wolfgang Sebastian Meyer ( 1966, Karlheinze Stockhausen) with the London Sinfonietta.
William Waterhouse was a much-loved bassoon teacher at The Royal Manchester College of Music. He began teaching for the college in 1966 and continued until his death in 2007. Students and staff produced the short video Grazie Bill in his memory. The video feature his students, coworkers, and his music.
Stephano Canuti
Stephano Canuti teaches bassoon for the Royal Northern College of Music (RNCM) in Manchester, UK., where he prepares students to play with well-known orchestras.
He is an accomplished soloist and chamber musician. In addition to his teaching position with RNCM, Canuti gives workshops, and plays with orchestras, chamber groups, and gives solo performances throughout the United States, Scandinavia, South America, Japan, and China.
Mr. Canuti has released several albums, and you can find many of his single releases on YouTube.
You can also find Canuti's music on Last.fm.
Etienne Ozi (1757-1918)
Etienne Ozi is known for writing the first complete instruction books for bassoon. His work entitled, Ozi's Nouvelle Methode de bassoon was published in 1803. At this time in bassoon history, the instrument had only seven keys. This instruction book inspired Carl Almenrader to develp the Almenrader bassoon. Ozi's method book was used by the Paris Conservatory to help bassoon students master their instruments. His book is still used today.
Judith LeClair (b. 1958)
Judith LeClair is the principal bassoonist for the New York Philharmonic Orchestra. She's held this position since 1981. Ms. LeClair also teaches at the Juilliard School of Music. Before playing for the New York Philharmonic, she played principal bassoon for the San Diego Opera and the San Diego Symphony.
LeClair commissioned John Williams to write The Five Sacred Trees, a bassoon concerto for the New York Philharmonic's 150th-anniversary celebration. LeClair premiered the piece at the event and went on to perform it with the London Symphony Orchestra, with John Williams as guest conductor. 
You can listen to a wide selection of her work on Apple Music and YouTube.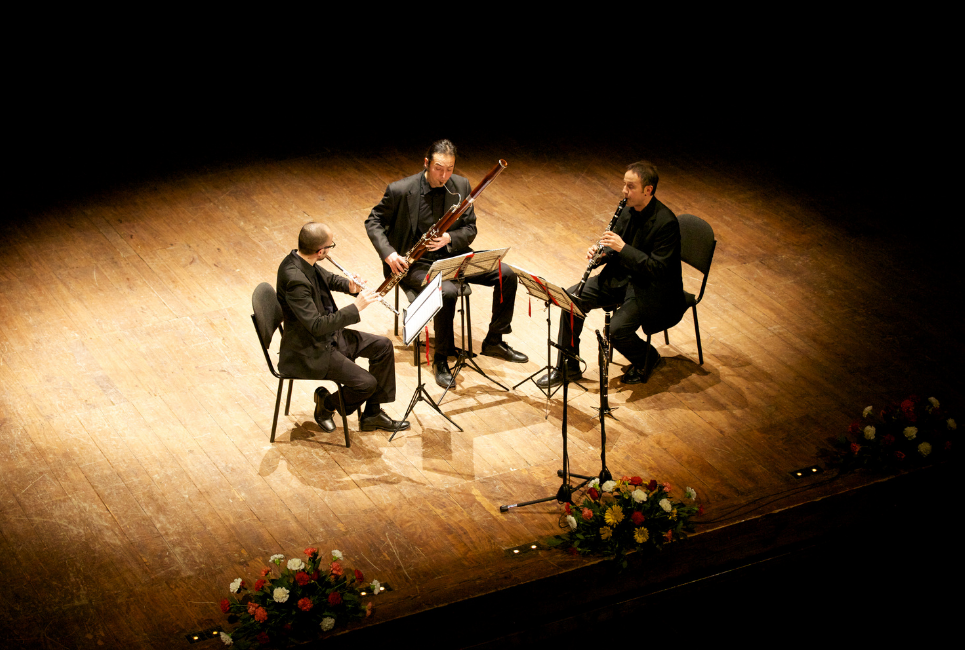 FAQ
Question: What does a bassoon cost?
Answer: The cost for a new bassoon varies. Less expensive models might start around $5000, while you can pay well over $20,000 for a professional model.
You can find a working used bassoon online for as little as $2000. If you're willing to pay for repairs, you can pick up a used bassoon for about $500. However, a $500 bassoon is likely to need at least $1000 worth of work.
Question: What do you call someone who plays bassoon?
Answer: A person who plays the bassoon is called a bassoonist
Question: What kind of reed does a bassoon use?
Answer: The bassoon uses a double reed, similar to that of an oboe or English horn. This is essentially two pieces of reed that are tied together at the base.
Question: How heavy is a bassoon?
Answer: Most bassoons weigh about 7 1/2 pounds.
In love of the bassoon? Also read: