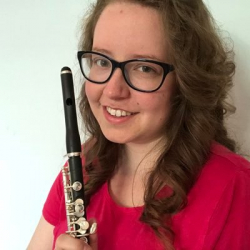 Latest posts by Hannah Haefele
(see all)
When I wanted to get a piccolo, I would have loved to read an Armstrong piccolo guide. I ended up purchasing an Armstrong as my first model, and that spurred a life-long love of the instrument.
But you don't have to be a piccolo geek to get a good model. Consider the piccolos from Armstrong when shopping, especially if you're getting your first piccolo.
Bottom Line Up Front: The Armstrong 204 is one of the best beginner piccolos. However, you may want to test the other models from this brand to ensure you choose the perfect piccolo for your needs.
Best Armstrong Piccolo Models
There are a few Armstrong piccolo models out there, but not all of them are as popular. If you're looking at an Armstrong, you should start your search with the more common ones.
That way, it will be easier to find the piccolo of your choice. Now, you should still test the piccolos to make sure you like how they sound, but it's good to start with ones that are more readily available.
Here are a couple of Armstrong piccolos that are easiest to find and are the best for more players.
Armstrong 204

About eight years ago, I realized that, as a flute player, I needed to play the piccolo. I found an Armstrong 204 that my flute technician was selling, and my parents were kind enough to buy it for me.
This piccolo looks like a small flute because it's all silver-plated. Most piccolos use plastic or wood, at least on the body, but this one doesn't, which can be a good or bad thing.
It was a great piccolo to play in marching band because the silver helps project the sound. But it's not as easy to play in an orchestra since blending with other instruments takes a lot of work.
Still, it's a good instrument for a beginner and has many standard specs, like a low D. Unfortunately, it doesn't have a split E, which seems to be more standard on piccolos these days.
Pros
Easy to play
Projects well
Big G# key
Finger rest
Lip plate
Cons
Not the best tone
Okay intonation
Armstrong 307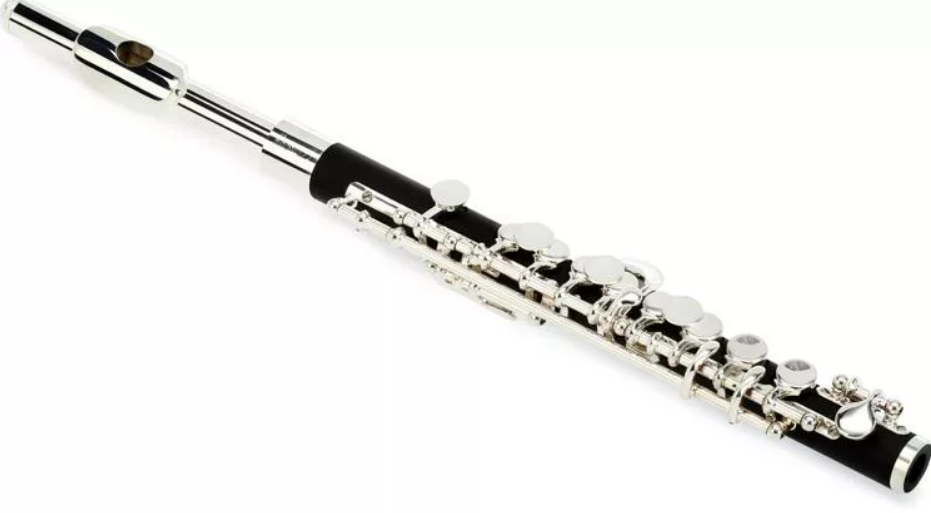 The Armstrong 307 is similar to a lot of student piccolos. It has a silver-plated headjoint, but the body is plastic, so it may be easier to blend than the 204.
I haven't played this model specifically, but it's easy to find if you don't want an all-metal piccolo. The lip plate helps you get a good sound, especially as a new piccolo player.
You don't have to worry about maintaining a cork on the end of the piccolo body like some models. So it's a good choice for a backup piccolo that you may need to put in storage for a while.
Of course, it's also a suitable choice for your first piccolo to help learn the basics. Then, you can hold on to it as you upgrade to something better.
Pros
Good for students
Plastic body
Easy to play
Has a lip plate
Nice sound
Cons
Expensive for what you get
Not the most popular model
Other Armstrong Piccolos
The Armstrong 204 is by far the most popular Armstrong piccolo, and the 307 is in second place. However, you won't find many other models out in the wild of the flute world.
You can still find other Armstrong piccolos, but you may need to search a bit harder. Then, you can compare even more models to find the instrument that meets your needs.
Here are a couple of other Armstrong piccolos you might want to consider.
Armstrong 308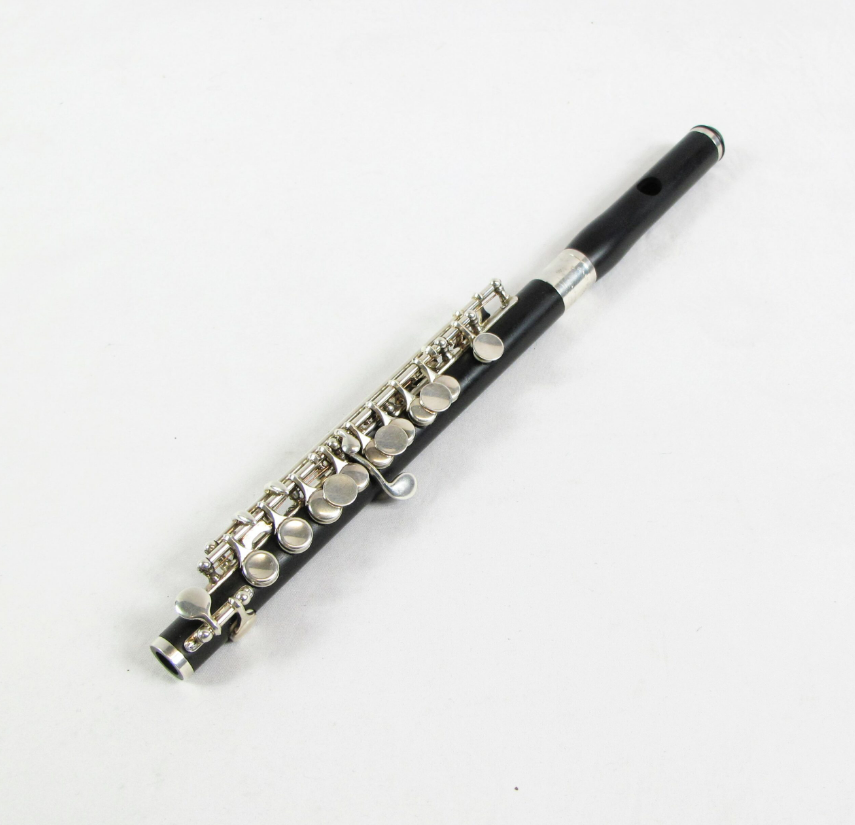 When my Armstrong piccolo needed repairs, I borrowed an Armstrong 308 from my college. Unfortunately, this model is almost impossible to find new or used, and I could only find it used.
The piccolo has a plastic headjoint and body, so it looks and feels more like a wood model. It's pretty easy to play, and you can get a nice sound out of it.
Because it's plastic, it's a nice choice for indoor and outdoor playing. So if you want a piccolo that you can use for a lot of things, you should look into this model.
Now, while I don't think they make new ones anymore, used ones go for pretty cheap. That means you can save a good amount while still getting a good instrument.
Pros
Good sound
Versatile
Easy to play
Nice for beginners and intermediate players
Relatively affordable
Cons
Hard to find
Only available used
Armstrong 358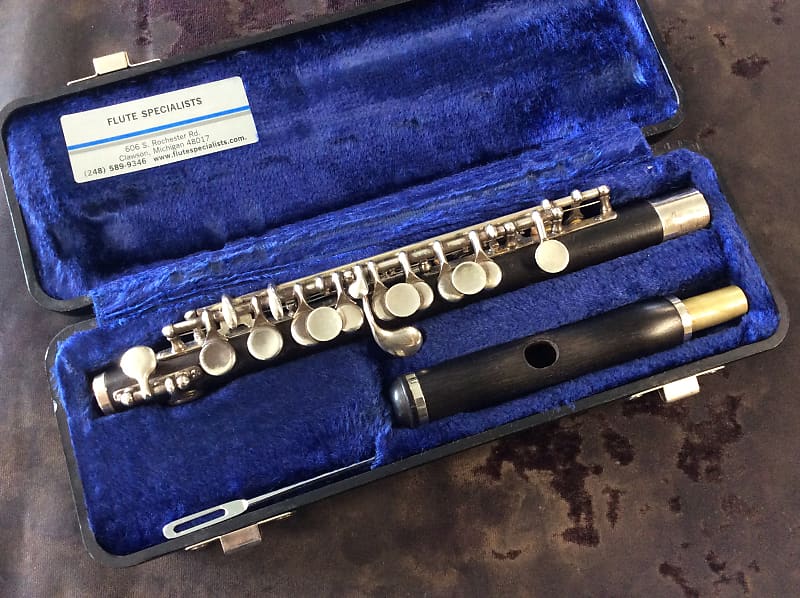 I was surprised to learn that there are wood Armstrong piccolos, like the Armstrong 358. As with the 308, the 358 doesn't appear to be available new, so Armstrong may not make it now.
However, if you can find a used one, you can get a good deal on a wood model. Many wood piccolos start at well over $1,000, but this one costs less than that.
There may be a bit of cosmetic wear, but the piccolo should still function. And like the other Armstrong piccolos, you don't have to worry about a cork on the body tenon.
You do need to take care of the wood to keep it from cracking, so this isn't the best model for a casual player. But it can be a nice choice for a serious player on a tight budget.
Pros
Wood piccolo
Good sound
Plays well
Affordable for what it is
Cons
Not for beginners
Hard to find
How to Choose an Armstrong Piccolo
With as many Armstrong piccolos as there are, it's important to choose the best one for you. Selecting a piccolo can be difficult, especially if you don't know what to look for or prioritize.
You can use some of the same steps when choosing any type of flute. But the Armstrong brand requires some special considerations, especially since not all of the models are still in production.
Here are some factors to keep in mind as you shop for an Armstrong piccolo.
Consider the Use Case
First, you should think about how and where you plan to play your new piccolo. When I bought my Armstrong 204, I needed an affordable piccolo to learn on.
So that model worked for me, but it wouldn't meet my needs now. If I had to get an Armstrong piccolo now, I'd probably look for a 358 since I tend to play the piccolo in orchestras and flute ensembles.
If you think you may play outside, avoid wood piccolos. They can crack, especially if they go from one climate to another in a short period, and cracks are expensive to fix.
Determine When You'll Need It
You should also look at your schedule and figure out if you need a piccolo soon. Maybe you're in college and need a piccolo for the marching band season in a few months.
Or you may need a piccolo quickly for whatever reason, so you look at the 204 and 307. Those models are easier to find and purchase, and you don't have to wait for one to hit the used market.
If I could be more patient, I may want to wait to buy a 308 or 358. That way, you can get a full plastic or wood model to get a nicer sound.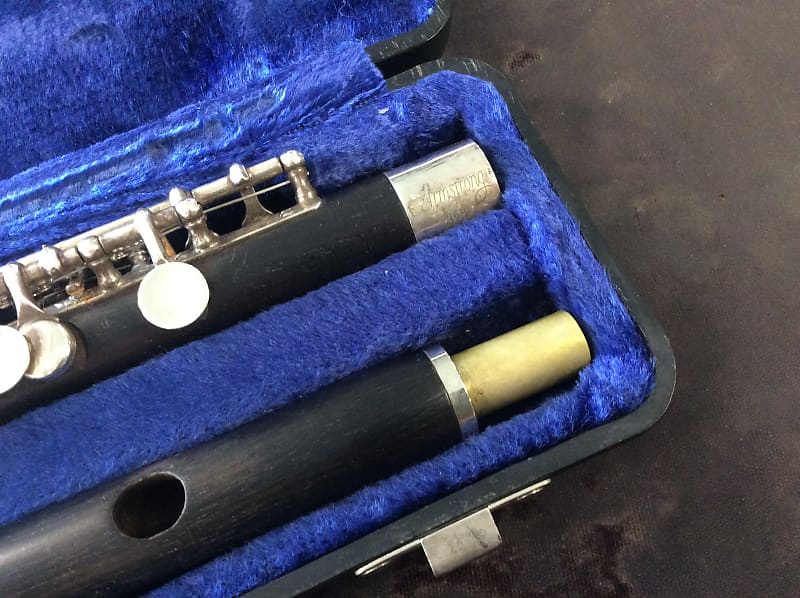 Set a Budget
When shopping for any piccolo, you need a budget. Luckily, you can get most of the Armstrong piccolos without needing to spend a ton of money.
However, it helps to know how much you can pay. For example, my budget for my first piccolo was about $600 between my money and what my parents were willing to cover.
I couldn't have afforded a new 204, but we found a used one that was well within the budget. So just because you can't afford a new Armstrong piccolo, that doesn't mean you can't get one at all.
Try New and Used
If possible, look at both new and used Armstrong instruments. That way, you can expand your search more than if you only considered a new piccolo or two.
As I've mentioned, some Armstrong piccolos are only available on the used market. If you do buy a used one, be sure to buy it from a reputable dealer or to at least test it yourself first.
Buying a used piccolo can be an excellent decision, but it's also risky. You don't want to spend money on a piccolo that will require hundreds of dollars in repairs before it can play.
Test the Piccolos
Next, you should get your hands on at least one or two Armstrong piccolos. That way, you can test the instruments to see if you like one model more than another.
In my case, I was only able to try one Armstrong piccolo. If that's all you can do, that's fine, and you should take as much time as you can to test the range of the instrument.
Make sure you can get a good sound in the low and high octaves. Consider how the piccolo sounds when you play loudly, quietly, slowly, and fast.
This can help you discover any issues with the piccolo, especially if it's used. You can then decide if you want to continue with your purchase or look for another instrument.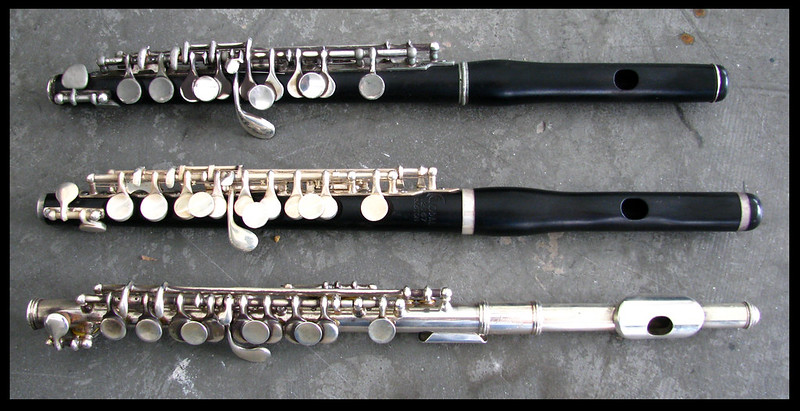 Play Your Flute
Another thing you should do is spend time playing your flute. If you already have a piccolo, you can practice that as well, but Armstrong piccolos tend to be better for new piccolo players.
Either way, test your current instrument and see what you do or don't like about it. Consider the sound, how you have to use your air, and the shape of the embouchure hole.
Make note of those things and keep them in mind as you try an Armstrong piccolo. While I didn't think about this at the time, the 204 has a very round embouchure hole.
Since I tend to put a lot of air into my flutes, I play better when the hole has a more rectangular shape. You may like the round shape, so try not to compare yourself to other players.
Try Other Piccolos
It may be hard to compare multiple Armstrong piccolos to each other. A good alternative is to compare the Armstrong you can test with piccolos from other brands.
Some good brands that make similar piccolos include Yamaha, Jupiter, and Pearl. You can look for models from those brands with the same specs as the Armstrong you want to try.
Then, you'll be able to test the sound and feel of the various piccolos. Having multiple models to test increases the chances that you'll like at least one of them, and you can keep from settling for a piccolo that's just okay.
Other Piccolos to Try
Speaking of trying other piccolos, it helps to compare brands with similar models. The piccolos you should try depends on the specific Armstrong model you're looking at.
I found some piccolos with the same specs as the various Armstrong piccolos. When choosing models, I looked for affordability and quality as well.
Here are some piccolos I'd recommend trying along with Armstrong instruments.
Jupiter JPC700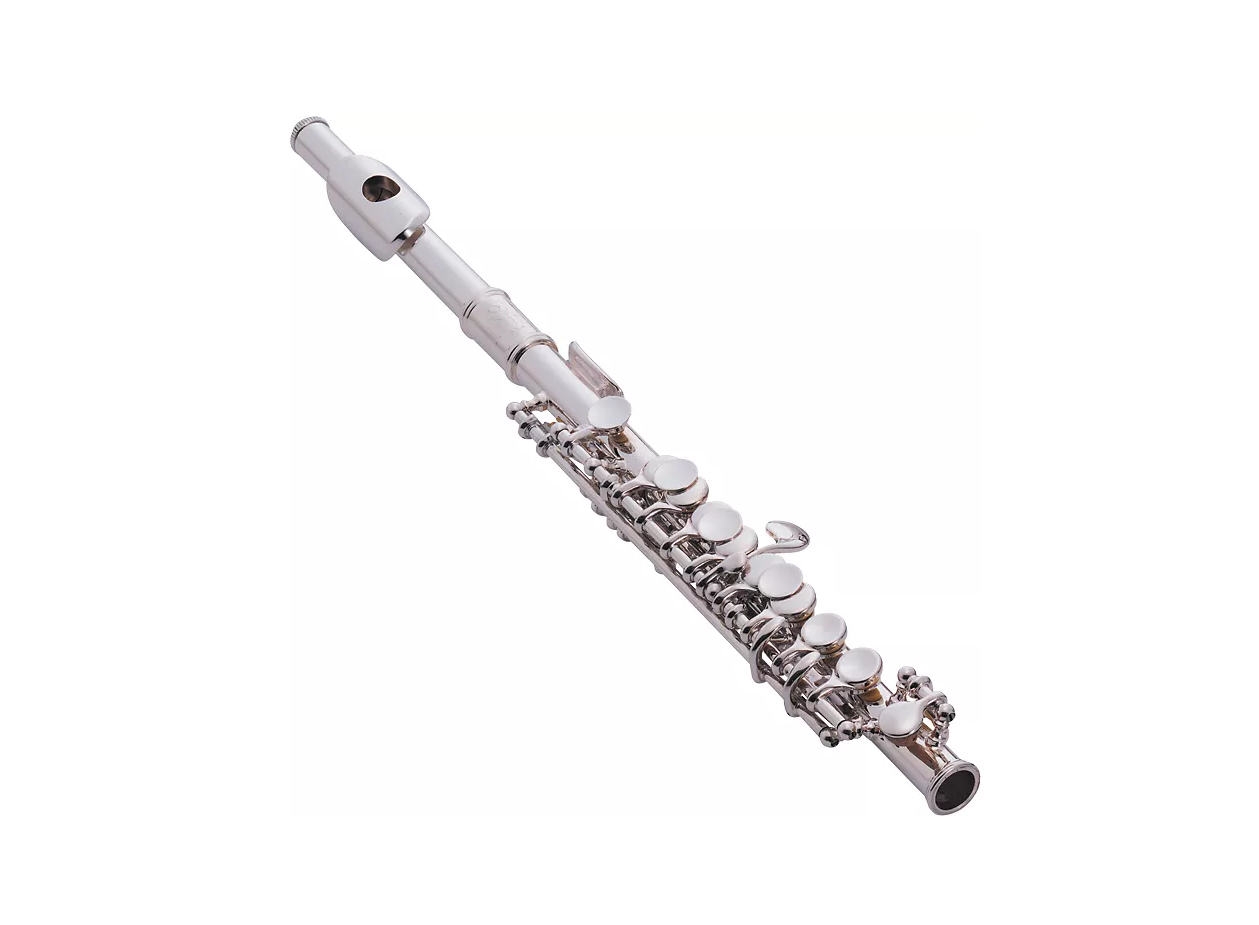 If you're looking specifically for an all silver-plated model, you can't go wrong with the Jupiter JPC700. While I haven't tried this piccolo, it's easy to project your sound.
However, it has a conical bore, while most metal piccolos feature a cylindrical bore. The conical bore might help you get a sound that's easier to blend with other instruments.
I like that you get a little finger rest for your left hand, so you don't have to squeeze to play the piccolo. You'll also get a case and some care products to keep the instrument in good shape.
Pros
Easy to play
Projects well
Good for marching band
Decent price
Cons
A different bore
Can be shrill
Yamaha YPC-32

The Yamaha YPC-32 is a good model to compare with the Armstrong 307. This piccolo has a silver-plated headjoint and a plastic body with silver-plated keys.
You get a split E mechanism to help play the E above the staff more easily. I haven't played this model myself, but I like Yamaha as a brand, and I know people who have played this model and sounded great on it.
The piccolo features an offset G key, which can help you keep from straining your left hand. Plus, it's durable enough to use in a marching band but also for inside performances.
Pros
Offset G
Split E mechanism
Good sound
Durable
Cons
Expensive for what it is
Not for every player
Pearl 105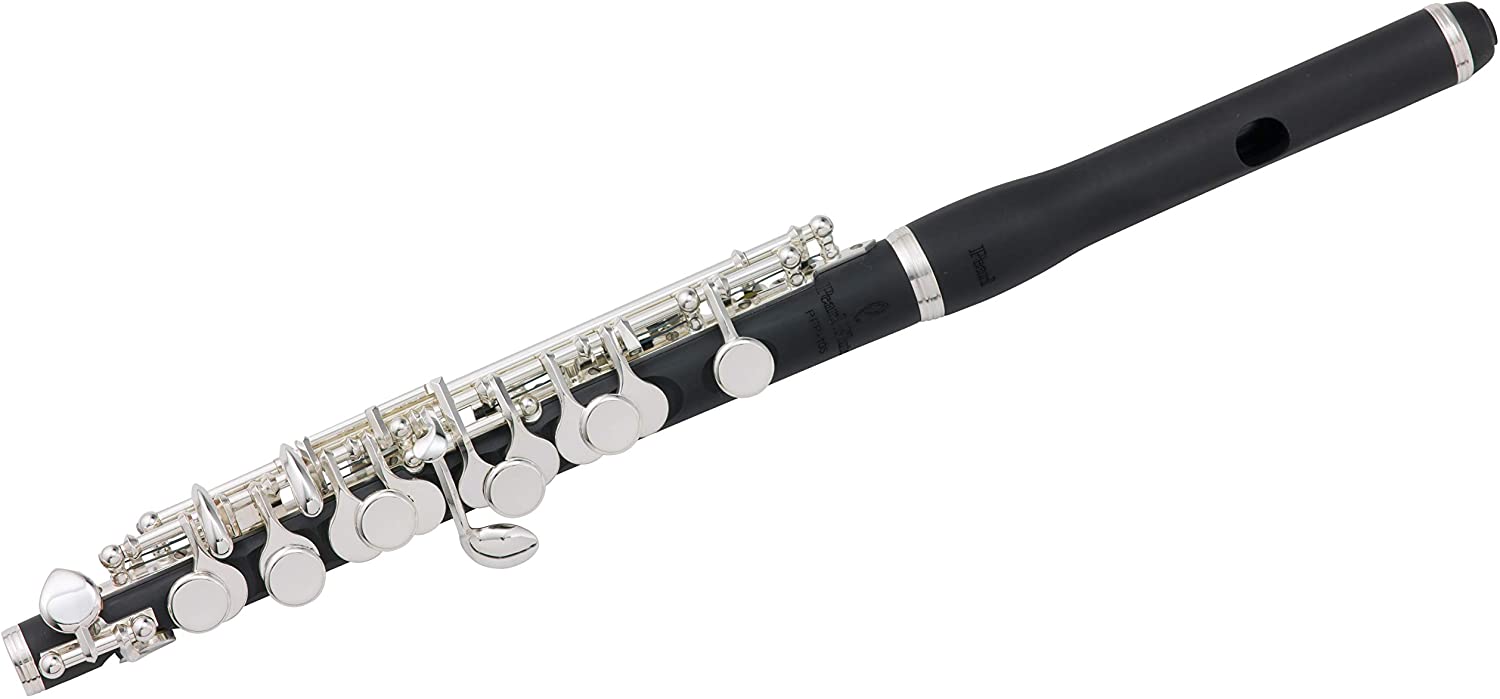 When my Armstrong 204 no longer met my needs, I actually upgraded to the Pearl 105. However, it's a nice model to compare to the Armstrong 308 since both use some sort of plastic.
The Pearl model uses grenaditte, which is a fusion of plastic and grenadilla wood. It features a split E mechanism, and you can choose between a traditional headjoint cut or a wave style, which can help direct your air into the piccolo.
This model is great for people with larger hands since the keys are slightly offset from the tone holes. It's easy to reach the D, E, and G keys, and the trill keys are high enough that you can feel for them while playing.
Pros
Good tone
Blends well
Different headjoint styles
Nice specs
Cons
Expensive
Not technically plastic
Yamaha YPC-62

If you're looking for an alternative wood piccolo, the Yamaha YPC-62 is perfect. I believe this is the model I borrowed when I was in college, but it was definitely the brand.
Either way, this piccolo is easy to play, and it's perfect for ensembles and solos. It uses grenadilla wood, and there are silver-plated keys to keep the price reasonable.
There's also a split E mechanism, and you can choose a wave or traditional headjoint. That makes it a good option for serious players on a budget or anyone who needs a nice wood instrument.
Pros
Wood model
Sounds great
Easy to play
Good specs
Cons
More expensive than some wood models
Not for beginners
What Makes Armstrong a Good Piccolo Brand
Armstrong may not be the most world-renowned piccolo brand, but it's still good. Especially if you're a student, you may find a good model from this company.
It may not be your forever piccolo, but it can get the job done. I don't play my Armstrong now, but it worked super well for college marching band and as a backup instrument.
So before you decide against any Armstrong piccolo, consider some of the brand's redeeming qualities.
Durability
You can play almost any Armstrong piccolo and put it through a lot before it needs repairs or professional maintenance. The piccolos work well for playing outside, and they can work for indoor ensembles.
That makes them amazing for students who are in marching band or concert band. If you're on a budget, you can get a lot of use out of an Armstrong.
Plus, the durability means that you'll almost always find at least one Armstrong on the used market. So you shouldn't have to wait too long before you can buy one.
Maintenance
When it comes to the 204 and 307, both have metal headjoints and so have lip plates. That can be helpful for some flute players who don't play the piccolo that much.
Playing without a lip plate takes practice, and it can be hard to switch back and forth. I find it easy now, but I'm sure it was a struggle at first.
Also, from what I could tell, none of the Armstrong piccolos have a cork. Many piccolos have cork on the tenon of the body, and you need to use cork grease to keep the cork from drying out. But that won't be a problem if you play an Armstrong.
They're From the USA
A US-based flute company can be a good or bad thing, depending on the player. I've heard that most flute players do better on American brands or Japanese brands.
My Armstrong is the only American-made flute or piccolo I own, and I tend to play better on Japanese flutes. But if you're more of an American player, the Armstrong piccolos may work better for you.
So if you started on a Gemeinhardt or even an Armstrong C flute, this line of piccolos could be great.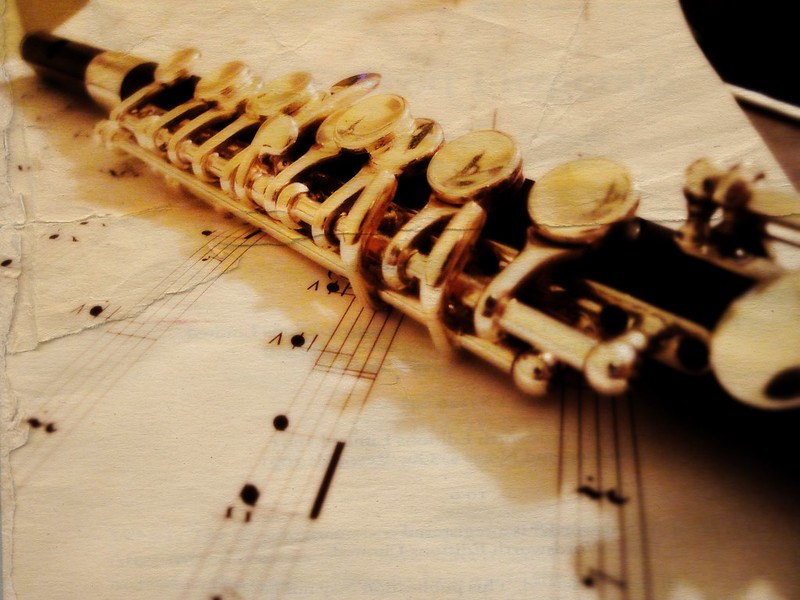 FAQs about the Armstrong Piccolo Guide
Question: Where can you buy an Armstrong piccolo?
Answer: You can buy an Armstrong piccolo from some music retailers and other online stores. I haven't seen them show up at flute specialty shops, but they may show up, especially if the store has a consignment program.
Another great place to look is on used marketplaces, like Facebook or eBay. If you have a flute tech who also sells flutes, ask them if they know of any for sale.
Question: Who is an Armstrong piccolo best for?
Answer: An Armstrong piccolo is best for beginners. The instruments are durable and are perfect to help you learn the foundations of good piccolo playing.
They can also be useful for woodwind doublers who don't get to play the piccolo often. Owning a piccolo can help you get more gigs, and the Armstrong models don't require much maintenance.
Question: Should you keep your Armstrong piccolo after an upgrade?
Answer: You should keep your Armstrong piccolo after you upgrade to a different one. Having a backup piccolo means you don't have to stop practicing if your main piccolo needs maintenance.
It's also nice to keep on hand if you upgrade directly to a wood piccolo. That way, you'll have an instrument you can play if you need to perform outside when it's really hot or really cold.
Question: Can you use cork grease on an Armstrong piccolo?
Answer: Don't use cork grease on an Armstrong piccolo unless it happens to have a cork on the body joint. I haven't seen Armstrong models with that, so it's best to avoid cork grease.
If that joint is a bit tight, use a soft cloth to remove any dirt. You can also take the piccolo to a repair tech if you need more help fixing the issue.
Question: Should you buy a used Armstrong piccolo?
Answer: Depending on the model, buying a used Armstrong piccolo may be your only option. A used instrument usually costs less, and that's definitely the case with Armstrong models.
That means you could save half or even more of the cost of a new piccolo. Saving that much money is particularly useful if you aren't sure you'll like playing the piccolo.
Final Note on the Armstrong Piccolo Guide
If you're looking to learn the piccolo, you need a good instrument. Fortunately, an Armstrong piccolo guide can help you move your search in the right direction.
Armstrong piccolos are excellent for beginners, and there are more models than you may think. I loved my Armstrong 204, and it served me well as a newbie. Make sure to test the 204 and piccolos from other brands to get the best one for you.
For more interesting readings check out: