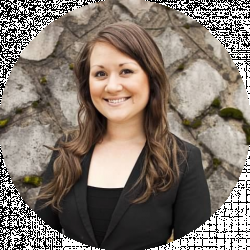 Latest posts by Lacey Jackson
(see all)
When I first visited the Smithsonian, I was really bored with the Museum of Natural History. I didn't know that the Smithsonian had much more than dinosaurs. So imagine how happy I was when I came across Louis Armstrong's Selmer trumpet and an 18th-century Stradivari violin! I didn't care much for dinosaurs, but I loved music.
It was amazing to see these instruments so well preserved and even more amazing to find that used models, just like those on display, were readily available (even if they were far outside my 15-year-old budget). 
Today, however, you can find more affordable versions just like those that Louis Armstrong played, thanks to Selmer and their sub-brands. 
Bottom Line Up Front
If you are a beginner, I recommend the 601 Student King. It is affordable but still has a lot of features you would otherwise expect in an intermediate model. It's the perfect thing you can rely on while you develop your embouchure and fingering. And once you are ready to transition, the 2055S Intermediate King is my favorite. It has a lot of more advanced elements that make it perfect for intermediate players all the way through to experienced players who aren't necessarily looking to drop $4,000 on a concert-ready model. However, if you are looking for something you can bring on stage, the Bach 18037 is the best-selling Bach trumpet in the world for a reason.
Selmer Trumpets
Selmer has been around for almost one hundred years. The company was started in 1928 in a small workshop in Paris. 
The following year the company won an award for their trumpet designs (#104) at the Barcelona exhibition. They won an award in 1930 at the Liege exhibition. Doing as well as they were, Selmer invested in a brass maker who was going bankrupt and now had the means to start producing trumpets from scratch. 
Because of this decision, the company began manufacturing the Balanced and Armstrong models. Within a few years, they decided to move overseas and applied for patents in the United States. The patents were for a valve block design with a separate outer sleeve so that the port piping could be attached without damage to the inner sleeve. 
This changed the longevity of trumpets in the industry and brought critical acclaim to Selmer in the US. In fact, Louis Armstrong used a Selmer trumpet (which can now be seen in the Smithsonian). 
After World War Two, the company expanded its manufacturing and started producing the K-modified line of trumpets, DeVille models, and Sabarich models. At the end of the 1960s, the company designed the Radial two-degree valve. You can see this model in action in the video below:
Today they own a handful of brands, and these are the models you can purchase. If you want one of their earlier models from the turn of the century through the 1970s, you will have to buy them used. 
Selmer Sub-Brands
Selmer has five facilities around the world today, producing brass, percussion, and stringed instruments. They remain a leading manufacturing but what they sell is under different brand names like:
Bach

King

Aristocrat

Prelude
This is the highest caliber sub-brand with excellent quality. You really can't go wrong here. They cost the most, but they don't actually cost any more than you would pay for a used Selmer original. 
King is one of the better of the Selmer sub-brands. They are particularly popular for their silver finish. These are ideal for marching band or other intermediate needs. 
This is a beginner/intermediate-level sub-brand. They are less expensive compared to the King or Bach, but they are still well-designed and help you advance your embouchure and fingering. 
Prelude is an economical choice. This model is for students. They are the primary student supplier. They work well for people just learning to play. 
Selmer Keys
Selmer is very good about offering different keys. You can find the traditional Bb key for most of their models, but some of them come in Eb, C, or D. For example, if you are looking for an Eb trumpet, they have a professional line in clear lacquer or silver finishes available, the AE190. If you want D, they have the professional grade D180 in three finishes. 
Selmer Levels
Selmer is a very good company with a handful of brands. For example, they have King and Vincent Bach intermediate designs. They have Prelude, King, Vincent Bach, and Aristocrat beginner student trumpets. For the professional line, you will only find Vincent Bach trumpet models. All of those brands mean you get a lot of levels.  
If you want to hear the difference between the cheaper, intermediate, and professional trumpets, you can watch pro Charlie Porter demonstrate all three:
Selection Criteria
Each of the Selmer trumpet models I selected was based on how popular they were with customers, including how many are regularly sold and what customers have to say about them. I also reviewed the cost, the durability, the different finishes available, and how appropriate each model was for different groups, including students, intermediate, and professionals.
Best Selmer Trumpet Models Guide

The Prelude TR711 has a red brass leadpipe, two water keys, a 7C Bach mouthpiece, and a two-piece yellow brass bell. The case is decent, but you won't have any carrying straps. The quality is ideal for a beginner, offering an excellent tone. 
Because it is a beginner model, the valves might stick when you first start, so you'll have to break in the valve pistons and the cylinders, but once you use them regularly, clean them, and oil them, everything starts to work the way it should.
Pros
It comes with a good case.

You get the yellow brass bell. 

The leadpipe is a unique, red brass that contributes to a warmer color. 
Cons
The valves tend to stick when you first play.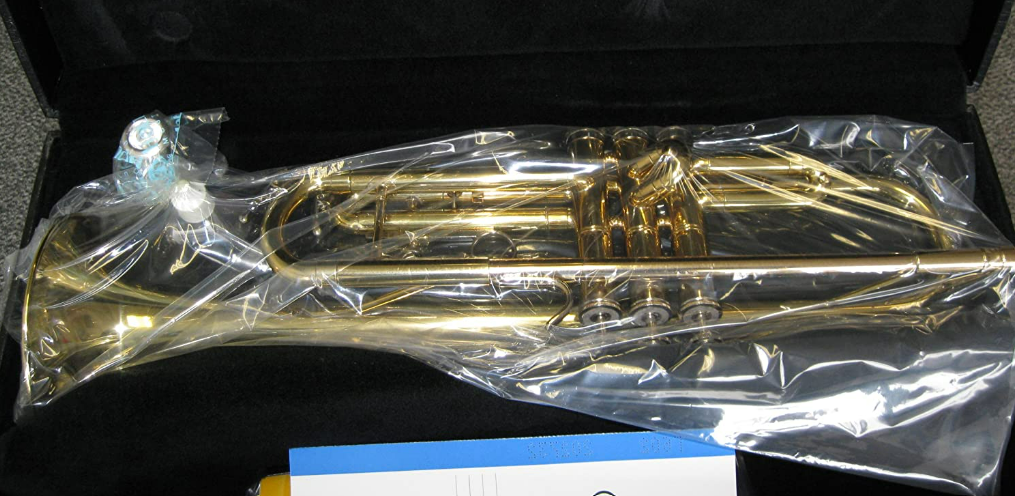 This is a student trumpet. You can find the clear lacquer finish (601) or the silver finish (601 SP). The King is a very popular name, played by Ziggy Elman and Tommy Dorsey. Today it can be played by you or your children. 
In this video, you can watch the marketing director from Selmer do a setup for the beginner 601 models:
This is one of their most popular student models for a reason. This model has a rose brass lead pipe, and a unique dual bore .459 and .462 inch design, top-of-the-line Monel pistons, and a thumb saddle. It is easy to make adjustments, even easier to play with, and simple to store with the molded hard case. 
Pros
It comes with a molded hard case. 

You can pick the clear or silver finish. 

This is a very popular student model because of the high-quality Monel pistons.
Cons
It has a rose brass lead pipe which not everyone likes. 

One of the top-selling student models is the TR300H2 Bach. You can find nearby dealers for this model specifically thanks to their 'find a dealer feature. It comes with a .459-inch bore and a 4⅞-inch bell. This shape and size make it easier to control your projection. 
It's very inexpensive and versatile, so you can play it with any type of music. If you are part of a band, in a jazz band, in a marching band, or you play by yourself, this will work well. It has stainless steel pistons, two water keys, a seamless bell design, and an overall very high-quality interior.
Pros
It is designed to work with any type of beginner music. 

It has stainless steel pistons which are fine for students. 

The bore and bell size are perfect for beginners. 
Cons
It is a smaller size, so it is better for beginner students, not adults.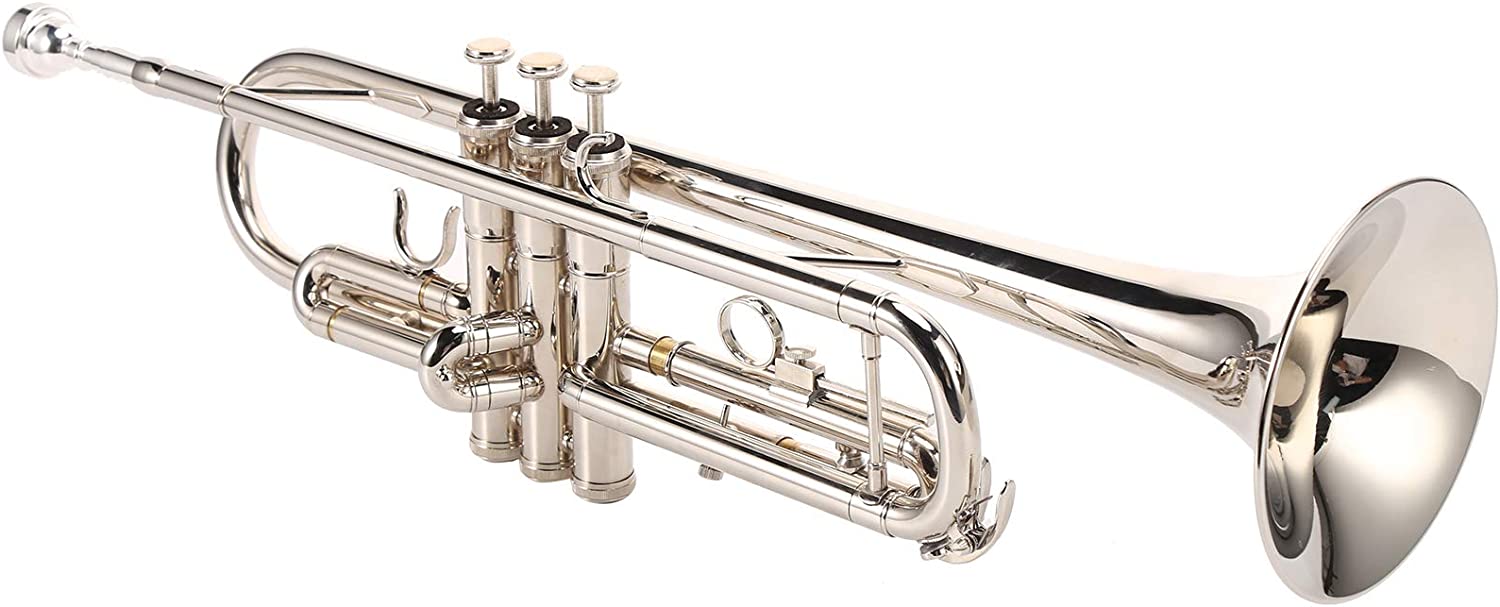 Another student line comes from Aristocrat. This is the silver plated version, but you can get a clear lacquer finish for a few hundred dollars less if you so choose. You get a yellow brass bell, a red lead pipe, and a .460-inch bore. 
The red brass has a higher corrosion resistance which means it will last longer even if your child doesn't take great care of it. The stainless steel pistons respond very quickly and help you easily make intonation adjustments. As a beginning model, it's well worth the cost, but you might find that the first flight or the valves stick a little bit until you break them in. 
Pros
It has red brass which is good for beginners. 

You get a yellow brass bell. 
Cons
Like a lot of student models, the valves stick when you first play.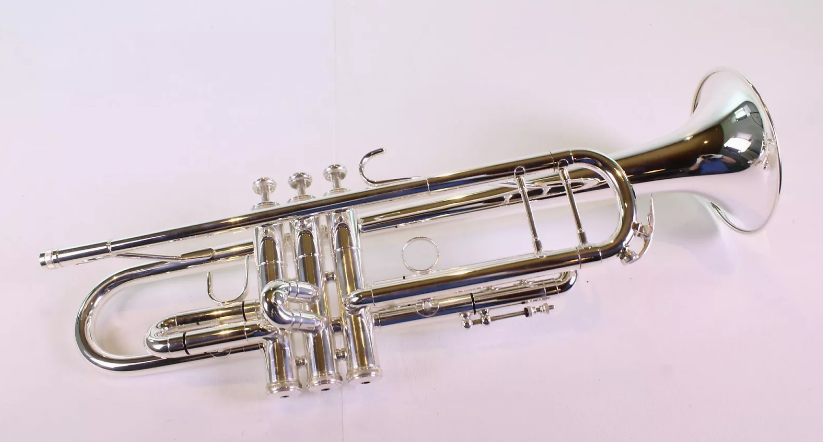 These beginner/student models serve their purpose well, but they aren't the thing you use forever. So, when you are ready for an upgrade, consider the intermediate line of Selmer products like the 2055 King series. 
It is highly rated for quality, sound, responsiveness, and features. It comes with Monel valves, a large bore size, a brass bell, a lead pipe, and a case included so you can keep your instrument safe. You can use this model throughout high school, college, and even when you casually play as an adult. 
Pros
It is a long lasting model you can use as a child or adult. 

You get a larger bore size. 

It comes with a hard case. 

It has high quality Monel valves. 
Cons
It is expensive and doesn't come with any accessories other than the case.
6. BTR411 Intermediate Bach
This model has a unique valve chassis. It comes with Monel pistons. The bell is spun using a professional bell mandrel. This model also comes in a clear lacquer or silver finish. If you want to watch a product video from Selmer (featuring some oddly sultry jazz music in the background), you can view the trumpet up close and (ahem) personal:
Pros
It has a unique bell manufacturing process that contributes to a good tone. 

You can pick the clear lacquer finish or the silver finish.

It comes with a valve chassis. 
Cons
This is one of their top selling intermediate models, so not really intended for students.

One of the most popular professional trumpets is the Bach 18037. It is Selmer's top seller for professional trumpets. This version has an antimicrobial lacquer on the exterior that protects against bacteria and viruses, so it's perfect for anyone who is worried about covid or other infections while playing in a group setting.
It has a one-piece professional bail that is hammered by hand. The projection you get is ideal for group concerts, Jazz musical settings, or solo performances. It has a number 25 lead pipe that gives you a little bit more resistance and helps create an even tone. 
Pros
It has a medium-large bore that gives a well-rounded sound. 

You can pick the clear lacquer finish or the silver finish.

It is the only one with antimicrobial lacquer on the outside.
Cons
This is a professional model, so not really intended for intermediates or students.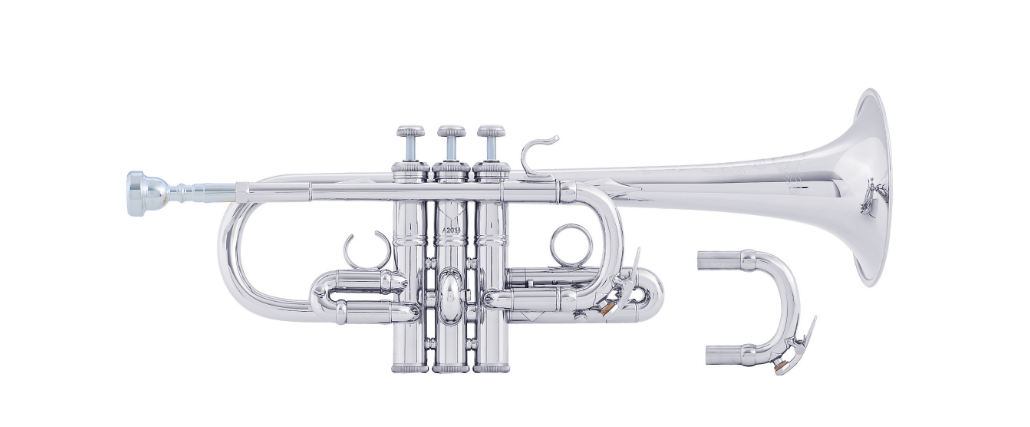 If you are looking for Eb trumpets, look no further than the Bach AE190. It has a .462″ large bore and a 4-13/16″ diameter one-piece bell. The bell is yellow brass, hand-hammered, with a flat rim. This design is unique because of the acoustic bell treatment it has. 
In addition to things like Monel pistons, it also has enhanced radius ferrules, two sets of valve guides in both plastic and brass, a 1/3 valve tone enhancing ring, and beautiful engraving on the exterior. Nothing looks quite as beautiful as the engraving work on this trumpet. 
Tip: If you want an up-close-and-personal look at the engraving work on the bell, you can check out the product videos above with their 70's softcore background music. 
Pros
This is only available in Eb. 

It has a unique, flat rim.

You get Monel pistons. 

It has a one piece bell. 
Cons
This is only available in Eb.  

Another unique professional option is the Bach C180SL229PC. In the key of C, this is called the Philadelphia trumpet or Philly trumpet for short. It has a standard weight bell that gives you easy responsiveness with a very broad tone, intended specifically for orchestra players. 
This is one of the best-selling professional orchestral trumpets worldwide. It has a classic French bead flat rim on the one-piece bell, a narrower bell to valve casing, and improved resonance from the mouth pipe braces. You will get a broad sound quality suitable for a large group.
Pros
This is their best professional selling model. 

This has good responsiveness for orchestra players. 

It has a one-piece bell. 
Cons
It is meant for professionals, and the cost reflects that.

If you want a trumpet in D, consider the Bach D180L. This uses a 7C mouthpiece, has a number 25D lead pipe, and a one-piece yellow brass bell that is hand hammered. It comes with Monel pistons that provide quick responsiveness. The bore is .459 inches. 
Pros
It has the high-quality Monel pistons. 

The yellow brass bell is a single piece. 
Cons
It is only in D, so if you aren't comfortable with that key, this won't work well.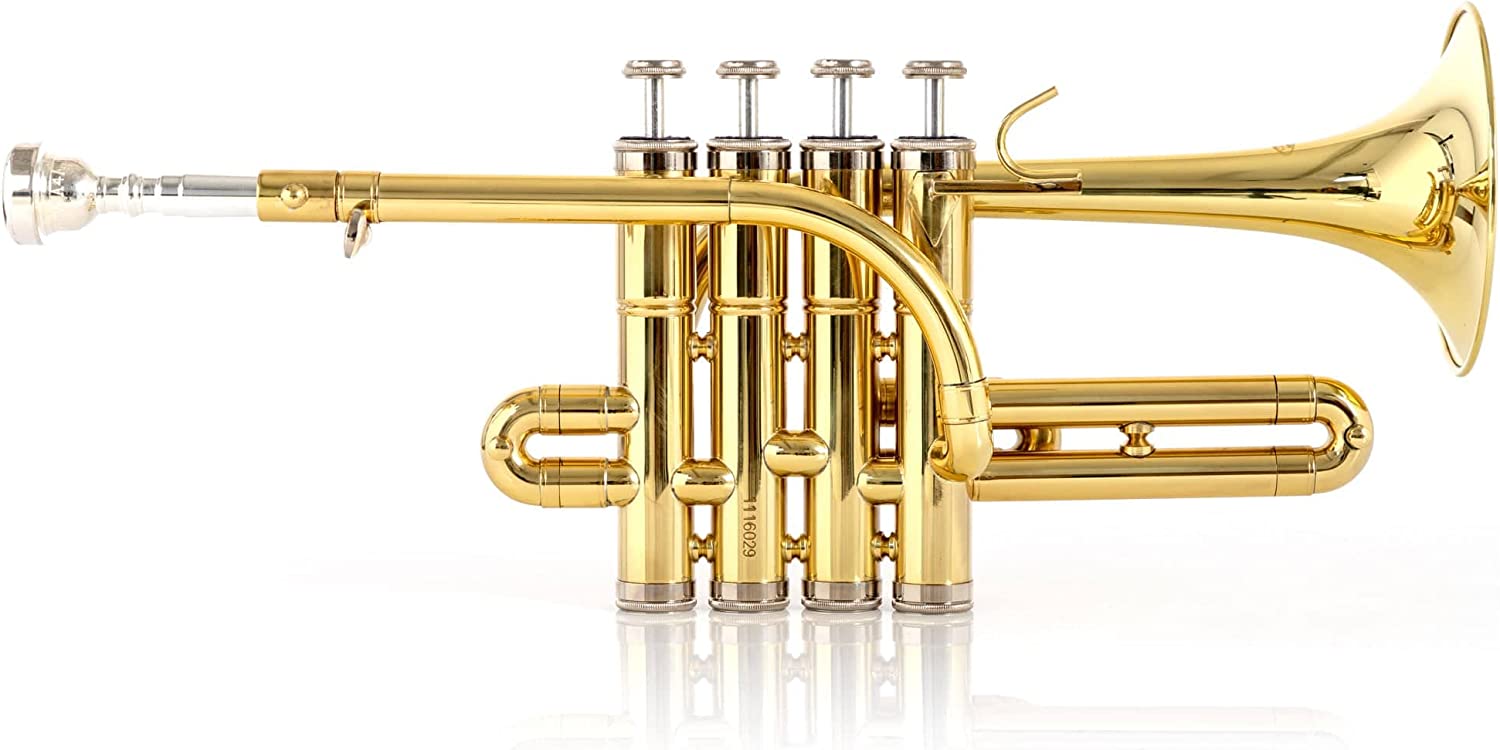 If you want something fun and unique, consider the Bach 196 Piccolo trumpet. It might be small price tags only isn't. This piccolo trumpet has a short bell hand hammered from yellow brass. It gives you a broader timbre and greater projection. It has four Monel pistons, unlike most of the Bach line, which only has three.
Pros
You can get a clear lacquer or silver finish, which helps warm the tone. 

It comes with two mouthpieces, one for A and one for Bb, so you can optimize tuning in either.
Cons
It is a piccolo, so not a lot of performers want to work with something this small.
FAQ
Question: Are Selmer trumpets good for professionals?
Answer: Yes. In fact, Selmer makes more professional-grade trumpets than any other category. They have about five times as many professional trumpets as a beginner or intermediate trumpets. However, they still have a reliable handful of student-level trumpets for beginners. 
Question: What trumpet types does Selmer offer?
Answer: Selmer is one of the top brands of American brass instruments because they have such a wide spread. It is very difficult to find smaller options like piccolo trumpets or keys other than Bb, but with Selmer, it is easy. Selmer has triumphal trumpets, bass trumpets, and piccolo trumpets. You can find trumpets in Bb, C, D, and Eb. 
Question: How much are Selmer Trumpets?
Answer: Selmer trumpets range from $50 to over $4000. The cost is based on age and model. Used Selmer trumpets obviously cost less compared to those that are brand new. However, these price points are about the same as other major models. Some are certainly quite expensive, usually the silver models, but they also have beginner models that only cost a few hundred dollars. 
Question: Where can I buy original Selmer trumpets?
Answer: The best place to buy originals is online, with vendors like eBay. You can find things like the Selmer Paris Radial Model with its original serial number and matching case. Sometimes, you can find one-off Selmer Paris Trumpets online from other used instrument vendors, like BNB instruments. Used models are often around $1200-$1500 each. As long as they were well maintained, they should play just fine. Worst case, you have to clean them and maybe pay for a few professional repairs. 
Bottomline
For students, I recommend the 601 Student King. It is affordable with some great design elements like rose brass lead pipes and ideally sized bells and bores. The 2055S Intermediate King is my favorite for anyone who isn't at a professional level yet but is far beyond a beginner. The design elements in this particular trumpet make it such that you can reliably use this trumpet for most of your musical career, especially if you don't ever plan on playing professionally and just need something reliable. If you are a professional, the Bach 18037 is the best-selling Bach trumpet in the world for a reason. Selmer will not let you down, regardless of whether you do solo work or play in a group setting. 
Looking for more interesting readings? Check out: