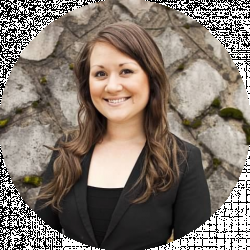 Latest posts by Lacey Jackson
(see all)
I had never heard of Blessing trumpet models until a student wandered in with one a few years back. I was intrigued because it sounded good and was a durable instrument, but I hadn't really seen them in schools or in lessons.
I asked around (old directors and such), and I wasn't the only one. While Blessing trumpets are good brands, they are not only seen in orchestras or school bands. Still, the company produces reliable tone and durability.
Bottomline Upfront
If you are looking for a middle-of-the-road investment with good playability, tone, and durability, the Blessing BTR 1287 is good for students. It is their student model, and it meets all your child's requirements. While they technically have a professional model, I don't recommend it for professionals. It is worth considering if you want a more durable student model than the BTR 1287.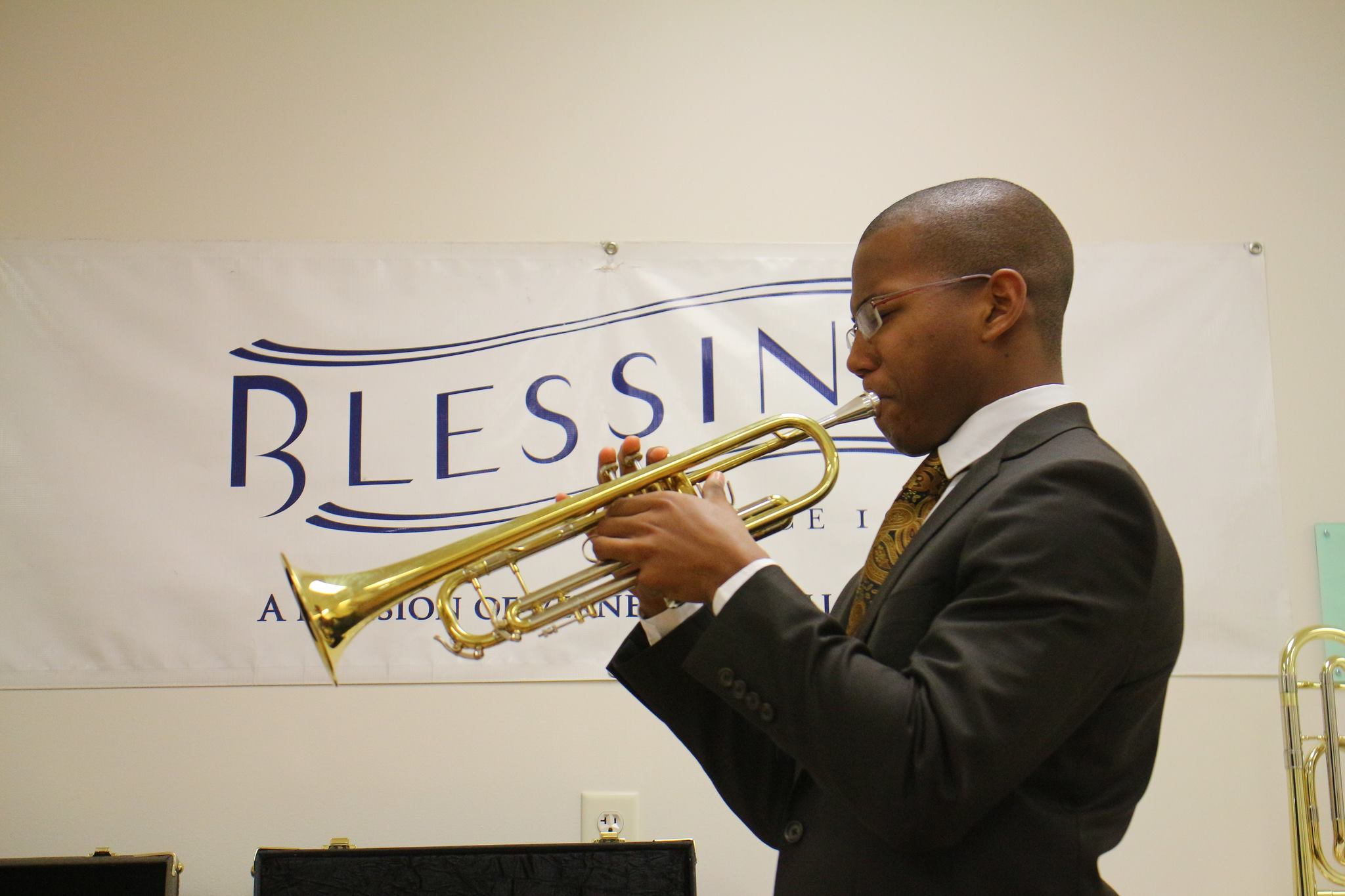 Selection Criteria
My selection criteria included their trumpets' value, quality, and affordability. Of course, since they only make two models, the selection was pretty slim. Nonetheless, both models come highly recommended with 5-star ratings across multiple online retailers for the great value and the good quality. Their beginner models can be found for less than $200, so they are much more affordable than most trumpets, but they have the reliability of intermediate designs.
About Blessing
Even though blessing only offers two trumpets at present, the company has been around for 116 years. They are a very popular, albeit small, brass manufacturer for student models. Their student model is very inexpensive, so it's a good option for parents.
I grew up very… well, my grandfather would say 'frugal,' but I would say 'poor.' My mother was exceptional, though, and made sure that she always found a way for us to do whatever it was we wanted to do, including sports, music, and other school clubs. I still don't know how she managed.
I and all of my siblings played at least one instrument, most of us, two. But brass instruments are not cheap. So my mother was able to capitalize on the savings afforded by brands like Blessing while we were growing up and a lot of rent-to-own options from our local music shop. In those cases, Blessing can be a godsend.
They offer affordable instruments that you can grow into and use while developing proper playing techniques.
Blessing makes ergonomically-friendly and comfortable trumpets that are easy to play so that you can build success early on. The designs offered in all of their brass instruments, including their trumpets, are held to excellent standards, so you won't be frustrated as you try to learn your playing technique with an instrument that doesn't work well.
The company offers great value, with student models for less than $200 and more professional models for less than $2,000.
Blessing offers ongoing support with access to their music store for replacement parts and educational materials.
It doesn't matter if you buy a new or used model; you will find reliability in all of their trumpets' craftsmanship over the years. Other companies have issues where they change a manufacturing standard or move manufacturing to another location, and it results in a decline in the reliability and consistency of their instruments, but that isn't the case with Blessing.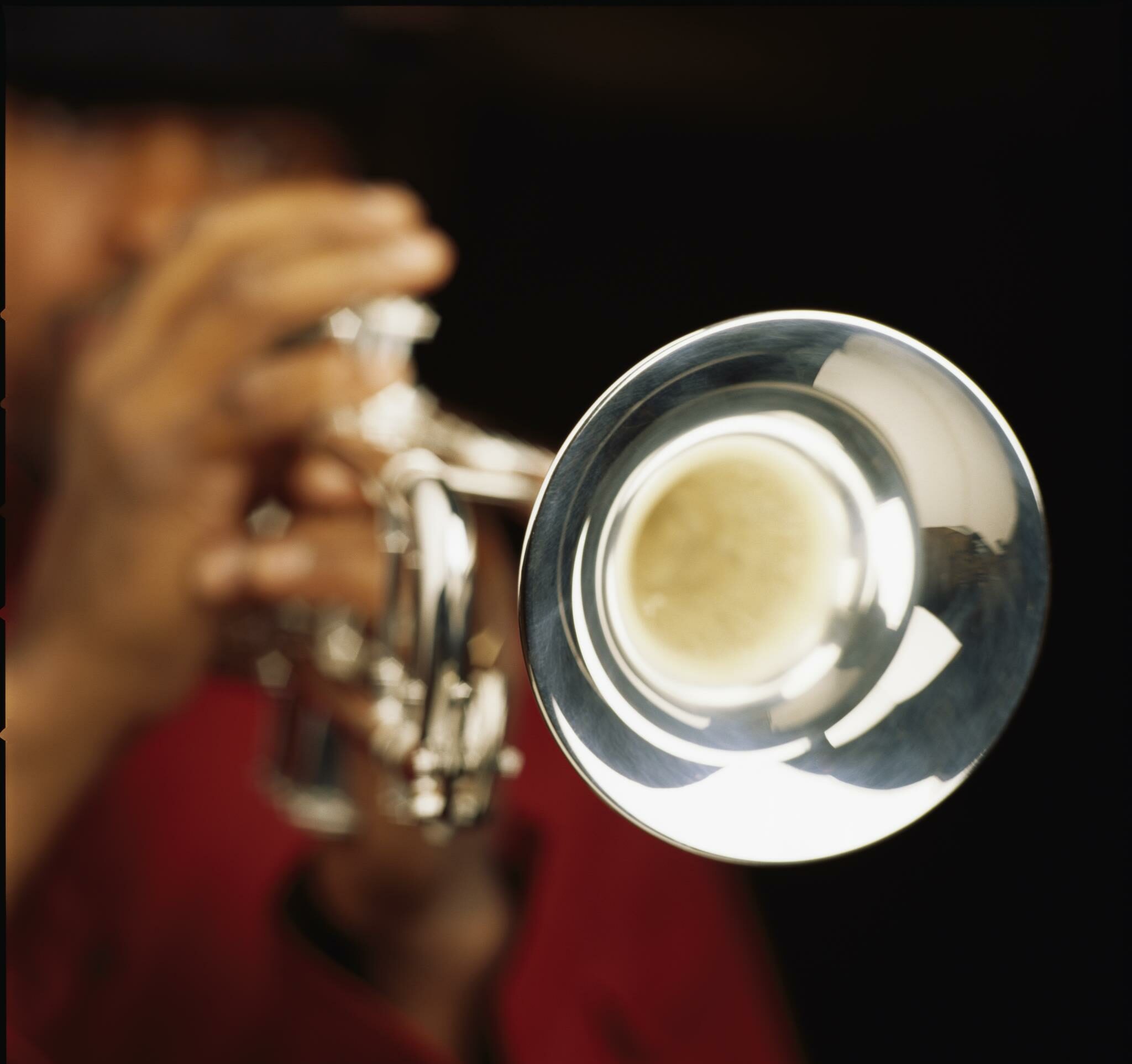 Best Blessing Trumpet Models Guide
Blessing only makes two trumpets at present: a student model and a professional model. This is perhaps why I had never heard of them; after all, it is hard for a company that only makes two trumpets to compete with bigger names that have dozens of trumpets.
Blessing Trumpets Pros
Blessing trumpets are much cheaper than most student models, so it is something to consider if you are on a tight budget. They are also reliable in terms of sound, and their valves don't stick.
Blessing trumpets are free-blowing models, so you don't need a mouthpiece. This can be a little easier for students.
Blessing Trumpets Cons
The downside is that the free-blowing design means the trumpet sound is usually sharp in the upper register, so you have to be cognizant of that. The tuning slide usually has to be pulled out much farther than other trumpets.
BTR 1287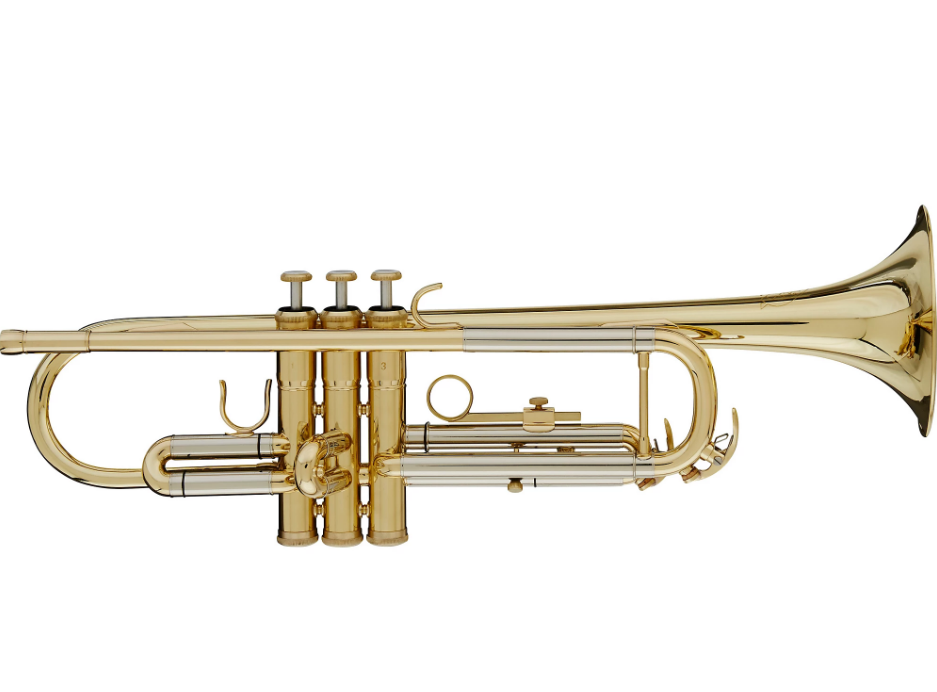 Blessing makes the student model BTR 1287. This is designed to be more durable and reliable, perfect for middle or high school students who need a reliable instrument they can work with throughout their musical career. Blessing claims that it's easy to play and gives a consistent sound. You can find the lacquered finish on the yellow brass or the silver finish model. Both options are a little over one thousand dollars.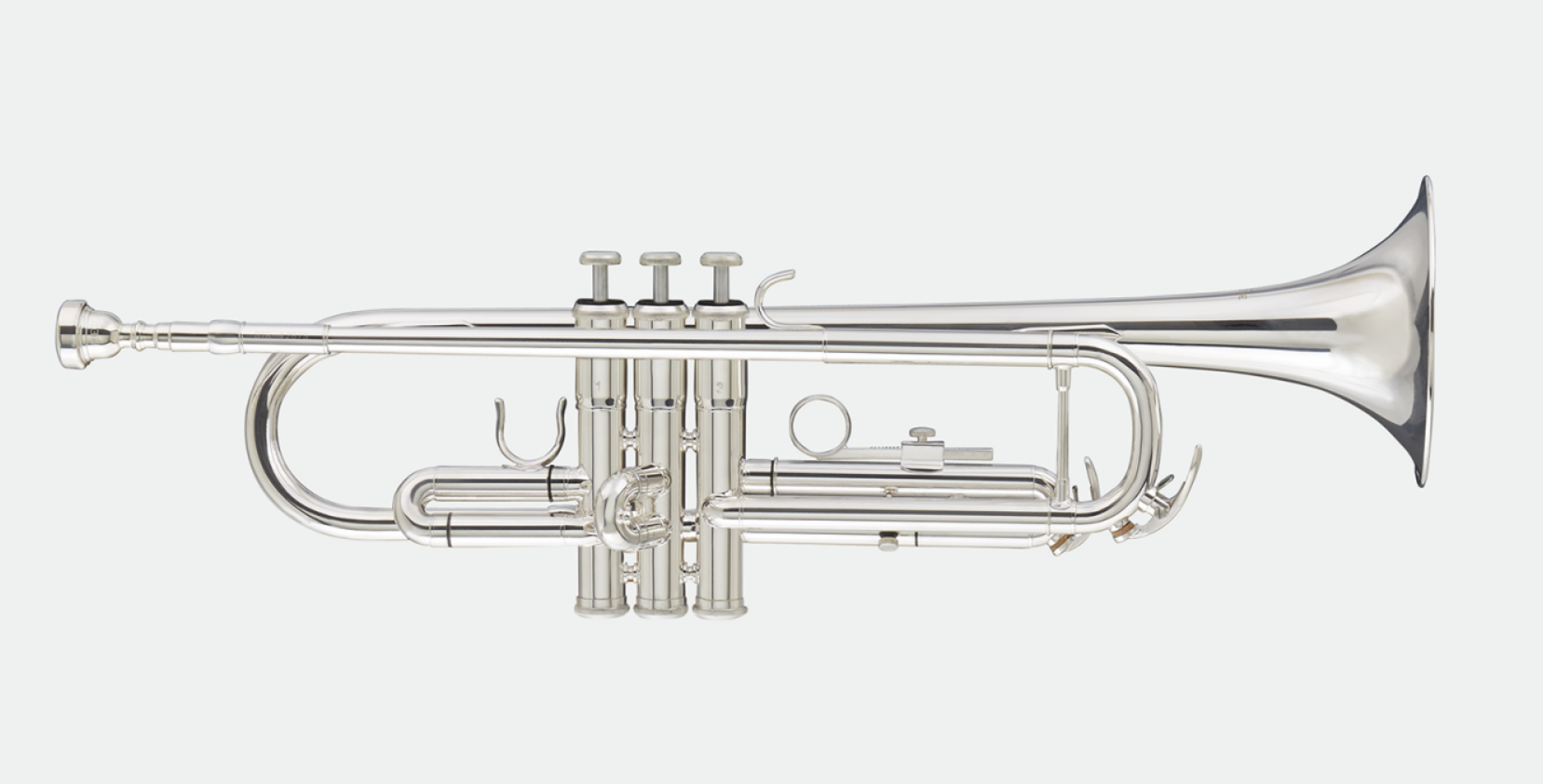 BTR 1460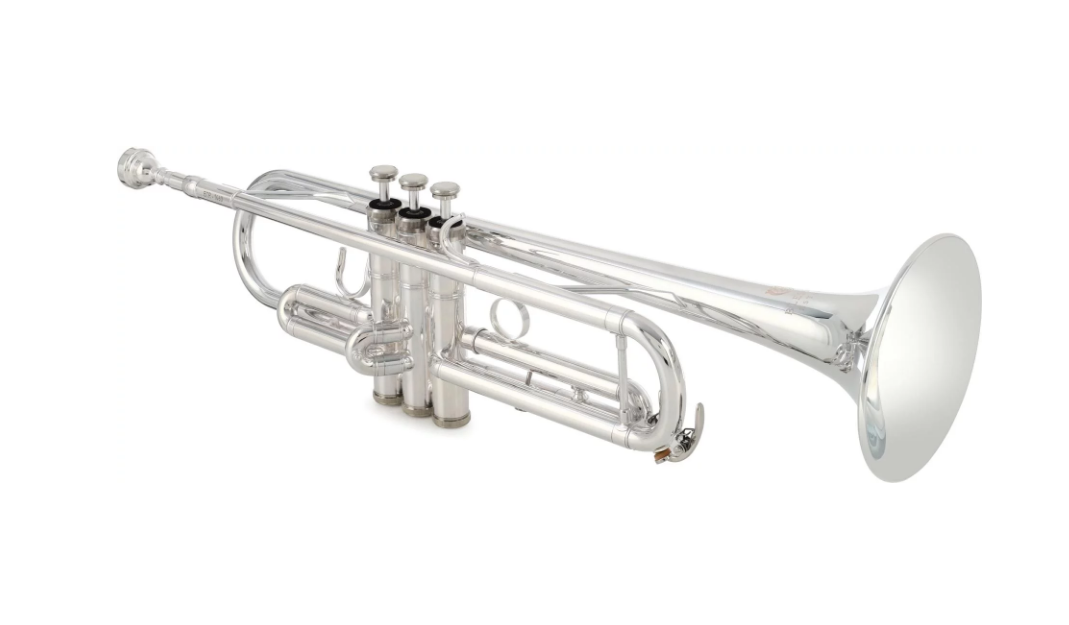 Then they have the slightly more advanced model, purportedly for professionals. This model is highly regarded for its ability to manipulate sound, good balance, and reliability and construction. There is a silver plated finish or a matte finish on this model. The silver plated finish is a lot more popular and, therefore, easier to find. Very few retailers offer the matte finish, but it's usually about $500 less if you can find it.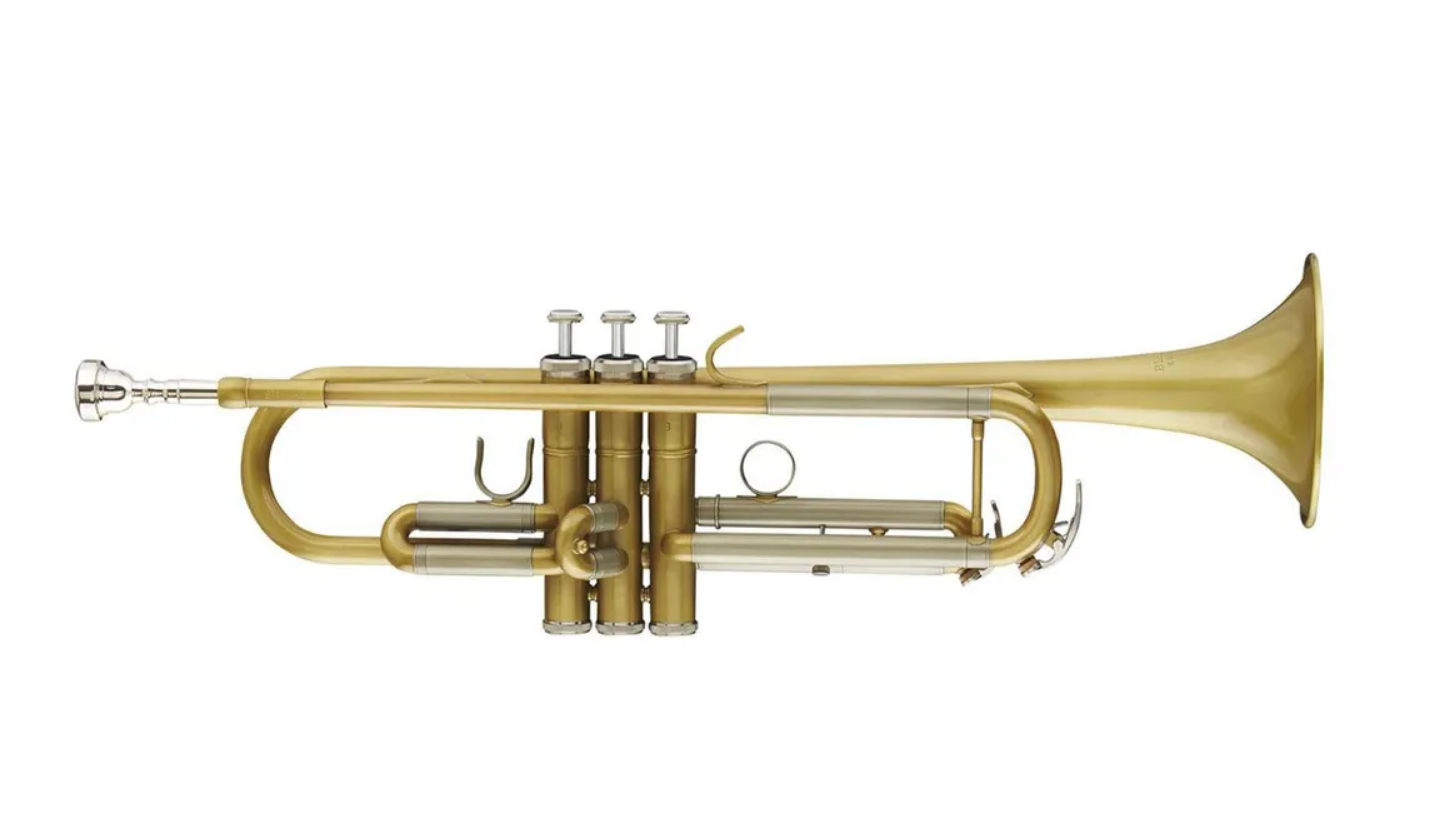 How Blessing Compares
Easter and Mendini are the most common beginner models for students. I like them only because they come with all the beginner accessories you need. Now, that said, their biggest customer complaint is that they aren't good quality (at least not for long). When you buy a student trumpet from them, the valves stick, it takes a while to break in, and you might just struggle a bit to get it to do what you want as you get better.
These beginner models are the same cost as the Blessing student model, but the manufacturing is higher quality. You won't get as many accessories, but you can get a good trumpet that lasts at least a few years.
One of the other areas where the Blessing model differs from comparable beginner models is that Blessing has some resources for teachers and parents, but they don't really offer any type of guidebook, lesson book, or associated online lessons. Thankfully there are plenty of places where you can find online trumpet lessons for free.
You also might need to replace the mouthpiece, and you can easily buy matching mouthpieces that are slightly better quality or fit your lips more effectively. This will be more important if you are buying a Blessing student trumpet for a child.
Their "professional" models are not something I would legitimately call a professional trumpet, nor what I would play as a professional. However, they work really well as a beginner/intermediate trumpets, and they cost much less than comparable intermediate instruments.
Buying Blessing New or Used
If you are ready to purchase either of these models, the first place you can turn to find new versions is through an official dealer. Sometimes dealers will offer rental options or rent-to-own options if you can't afford the full cost, but this comes down to the policy of each dealer.
You can also look online where new and used models are available. In some cases, online dealers will offer payment plans if you can't afford the cost of a trumpet in a lump sum payment.
Blessing Dealers
If you are interested in a Blessing trumpet, their website has a special section where you can find a dealer close to where you live.
If you look at the map below, you will see that they primarily offer trumpets on the East Coast.
When you click on a given pinpoint, it will provide the information for each dealer so you can contact them directly to see which trumpets they have in stock.
If you search for places like California, you'll see that there are only one or two official dealers in the state. In these situations, buying online is going to prove more fruitful.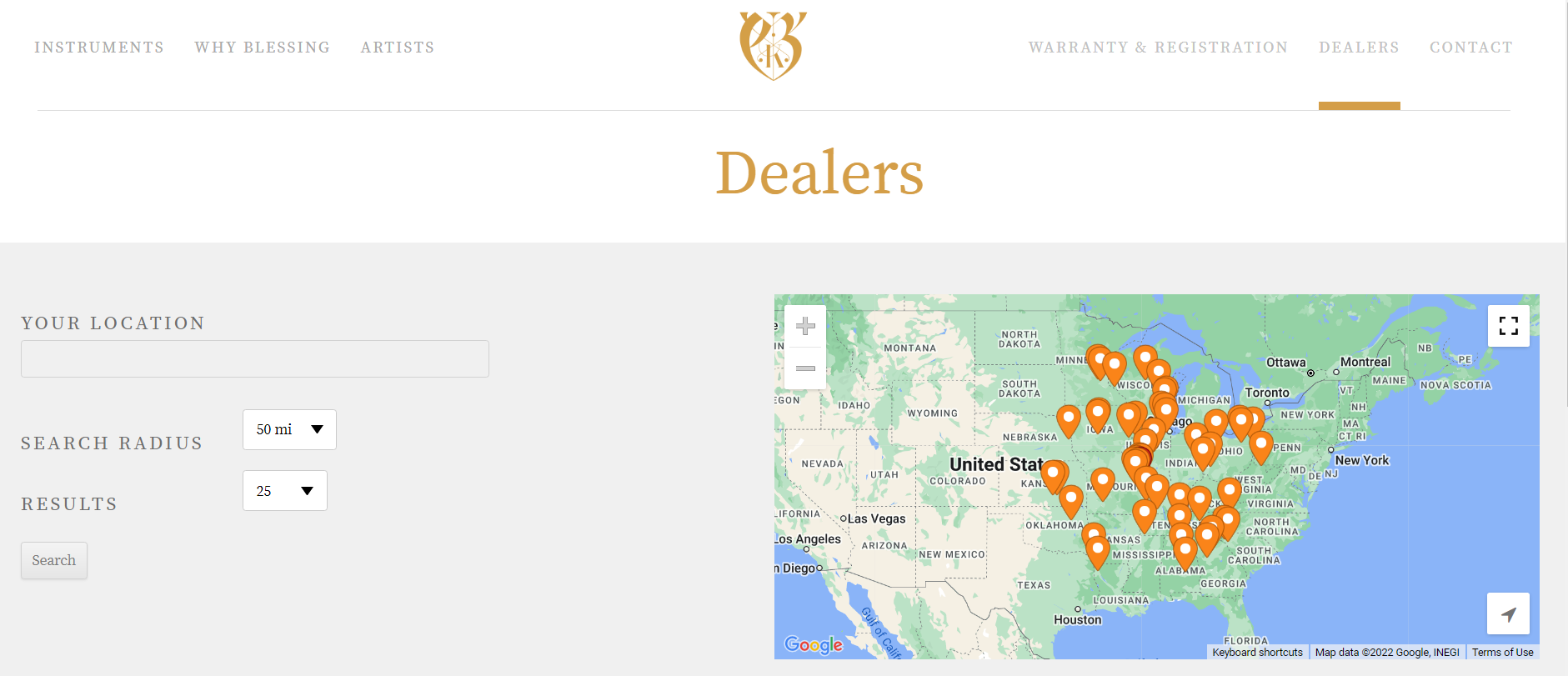 Online
As I mentioned, for a lot of locations, especially from the middle of the United States onward, online is going to be a much more useful way to track down a Blessing trumpet because there are so few official dealers.
Sites like Guitar Center, Musicians Friend, and Sweetwater regularly have Blessing trumpets in stock, and you can find payment options through third-party lenders if you can't afford the upfront cost.
Used
Used Blessing trumpets are also readily available online, though you will have more luck with third-party sites than with Blessing dealers. eBay is a great resource, though there isn't as much control over inventory here. Amazon is another place to look for new and used models online. Sites like Amazon might be a few hundred dollars cheaper, but you can't use financing options.
I recommend finding used models because they are generally more durable and reliable than the newer student models. The student models are very inexpensive, but they are cheap for a reason. They won't necessarily last the duration of the musical career, but many of the older vintage models that have been well taken care of can.
FAQ
Question: Can I use a Blessing trumpet for classical music?
Answer: Blessing trumpets have brighter notes because of the free-blowing design. This makes it easier to play jazz music than it makes classical music. You can certainly use it for classical music, but it sounds better with jazz genres.
Question: Is Blessing a good student model?
Answer: Yes. Blessing trumpets are great for students. They are most commonly used for entry-level musicians because they are reasonably well-designed and affordable. Even though they are commonly used to play jazz music, you can use them to play other genres like jazz bands, marching bands, classical music groups, or similar school ensembles.
Question: Will a Blessing trumpet last a long time?
Answer: Yes. The company prides itself on producing reliable instruments that hold their value. As mentioned, if you buy used models online, they are just as reliable as new models as long as they have been taken care of. I think Blessing is an underrated brand because of how valuable its instruments are. There is something to be said for a company whose instruments can last 100 years while still maintaining the same tone and playability.
Question: Do I get a warranty?
Answer: This depends on where you purchase your Blessing trumpet. If you use the "find a dealer' function and buy from a certified dealer, you get a five-year warranty for your trumpet. This can go a long way toward saving you money on repairs and replacements, especially for the student model.
However, if you buy from online dealers, you have to pay attention to the warranties they offer. Amazon, for example, usually gives you a twelve-month warranty, while Guitar Center has warranties, but they cost extra.
Question: What accessories do I get with a Blessing trumpet?
Answer: When you order directly through suppliers or through prominent online companies, you typically get a hard plastic case and a mouthpiece. If you order from Amazon, you get additional supplies with the student model, like a cleaning cloth, valve oil, and white gloves. Ordering the professional model comes with a higher-quality case that includes backpack straps.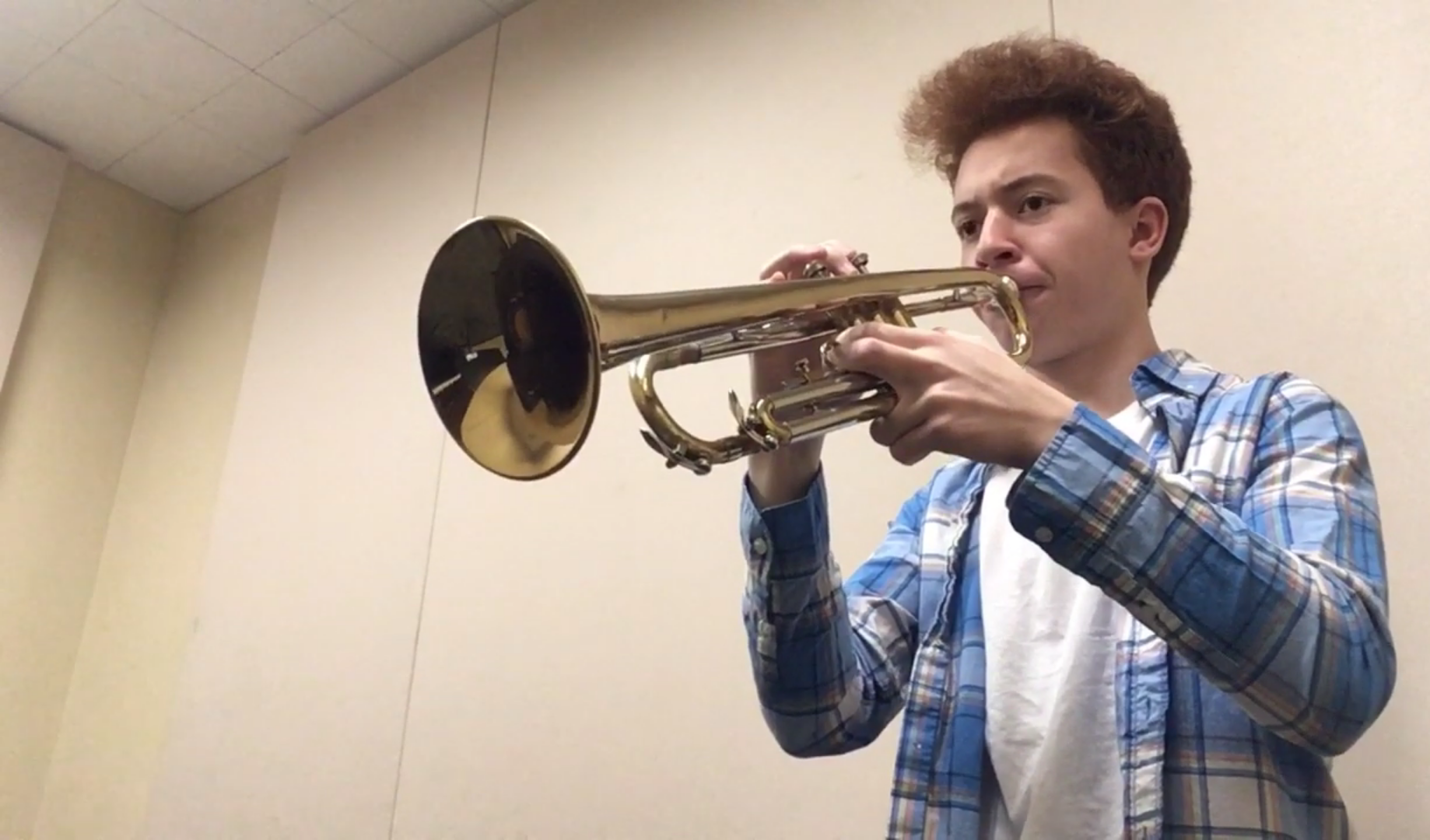 Bottomline
Blessing has two types of trumpets, and if you are looking to save money on a student model, especially for a child who might be just starting and may or may not stick with the trumpets, they represent a durable, affordable option. I don't recommend their professional model for professionals, although it is something you might consider for students who are on the cusp of beginner or intermediate.
Looking for more interesting readings? Check out: