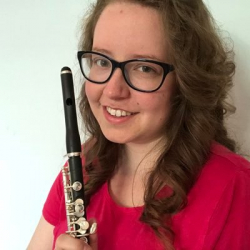 Latest posts by Hannah Haefele
(see all)
After buying four piccolos and trying many more, I've learned how to choose the best piccolo model and brands for me. As much as I'd love to say they're also the best for you, I'd be lying.
Piccolos respond very differently to different players, so what works for me might not work for you. However, there are a few brands and models to consider at different stages of your piccolo playing journey.
Bottom Line Up Front: There are good piccolo models at various prices. I'd recommend the Yamaha YPC-32 if you need a student piccolo or the Hammig 650/3 if you're a budding professional.
Best Piccolo Model and Brands
Whether you're shopping for your first piccolo or fifth (you can never have too many), you should get the best piccolo model for you. But it can be hard to determine which model that is.
For one, the right model for you will change as you advance or start doing different gigs. I loved my metal piccolo in marching band, but it wasn't good enough for orchestra.
So here are some of the best piccolo models I've either tried or have heard others try. That way, you can determine which model suits your needs at this point in your musical journey.
Armstrong 204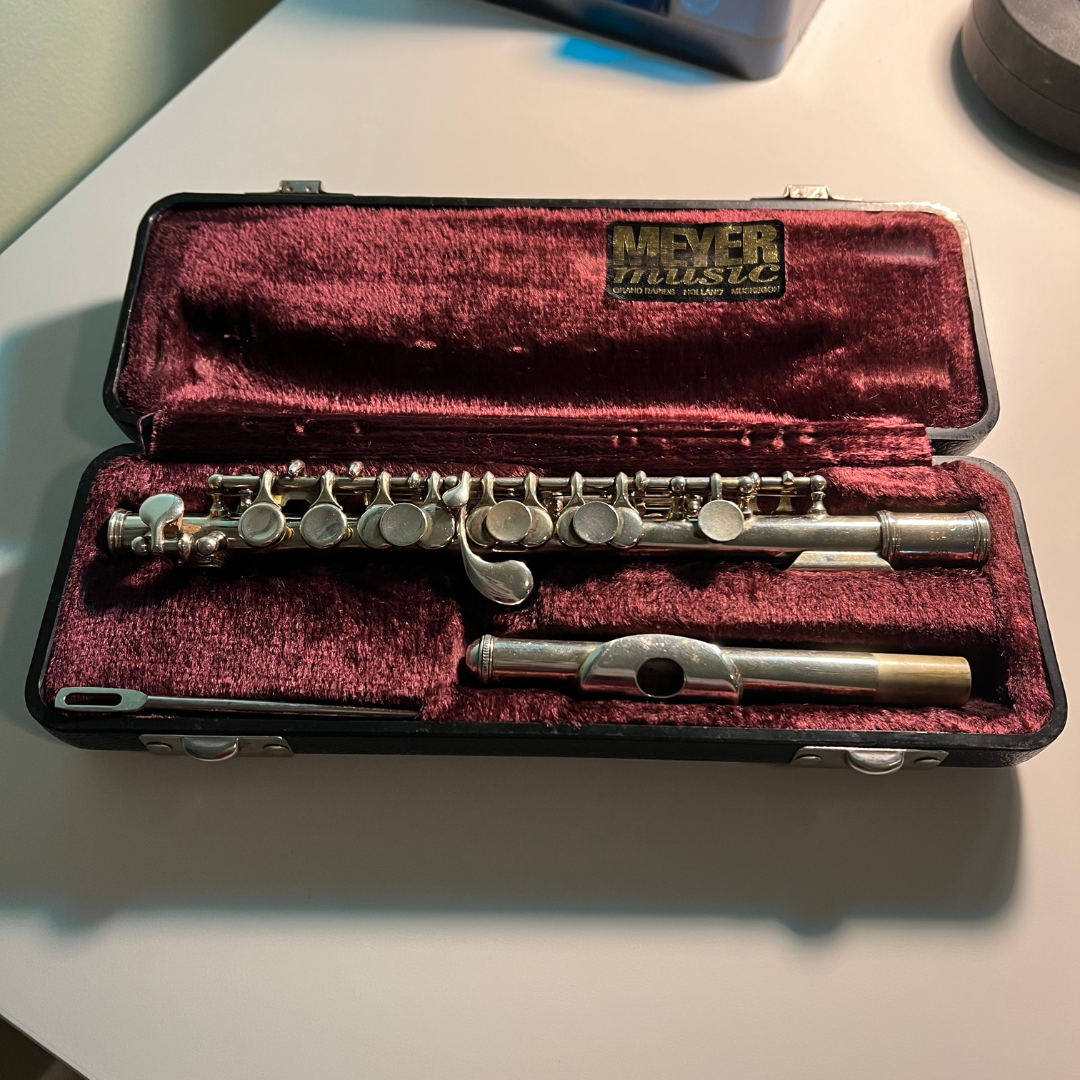 The first piccolo I ever tried and owned was an Armstrong 204. It has a silver-plated headjoint and a silver-plated body to make it look like a small flute.
While that makes the outside smaller than other piccolos, it has a finger rest to help your left hand sit comfortably. I love that it has a cylindrical bore, so the tuning is similar to a flute.
Sadly, it doesn't have a split E like most piccolos these days have. It's also a bit expensive unless you find a used one on sale because used Armstrong piccolos cost significantly less.
Pros
Good for beginners
Easy to play
Looks like a small flute
Durable
Projects well
Cons
Not the best for indoor playing
A bit shrill
Yamaha YPC-32

The Yamaha YPC-32 is an excellent option for beginners who want something less shrill. It features a plastic body that makes it easier to blend with other instruments.
I love that it has a split E mechanism to help you easily play the high E. While I haven't played the model myself, I have heard others play it, and it sounds great.
If you want a versatile piccolo for indoor and outdoor gigs, you can't go wrong with it. You can get a lot of use out of the Yamaha before needing to repair or replace it.
Pros
Good sound
Durable
Versatile
Nice for students
Easy to play
Cons
Somewhat expensive
Not the best for professionals
Jupiter JPC1010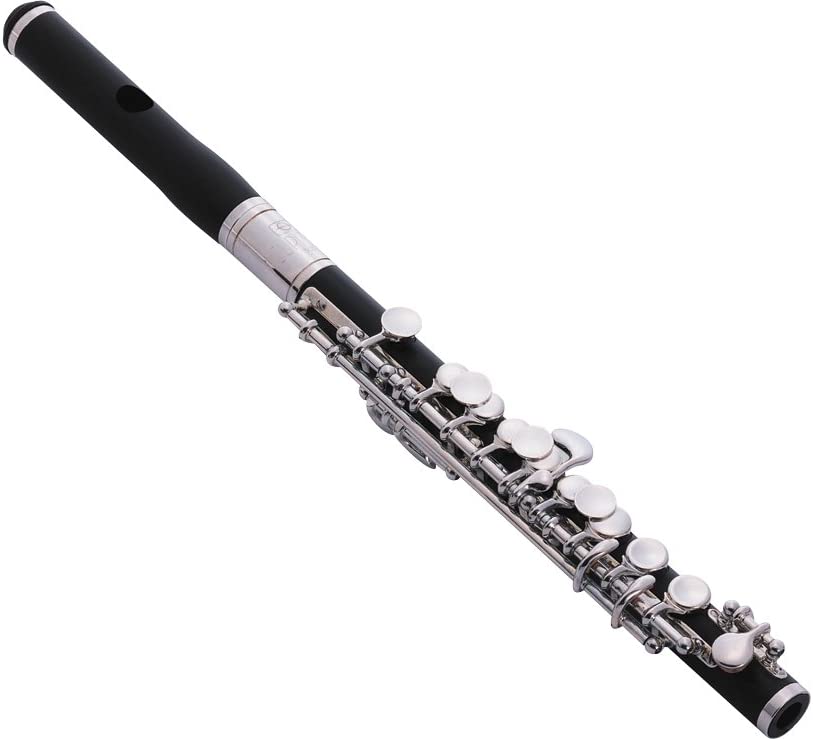 Sometimes, a metal headjoint can be a bit too much. If you want an all-plastic piccolo, I'd recommend the Jupiter JPC1010 since metal only makes up the mechanism.
The instrument features an inline G, so it may be difficult to play if you have small hands or short fingers. But the plastic helps make the piccolo sound a bit warmer.
If you need to play the piccolo in an orchestra, you can do so and blend with the other instruments. I love that this piccolo doesn't have a cork on the tenon of the body, so you don't have to use cork grease on it.
Pros
Easy to play
Good sound
Blends well
Nice for students
No tenon cork
Cons
Expensive for what it is
Not for professionals
Pearl 105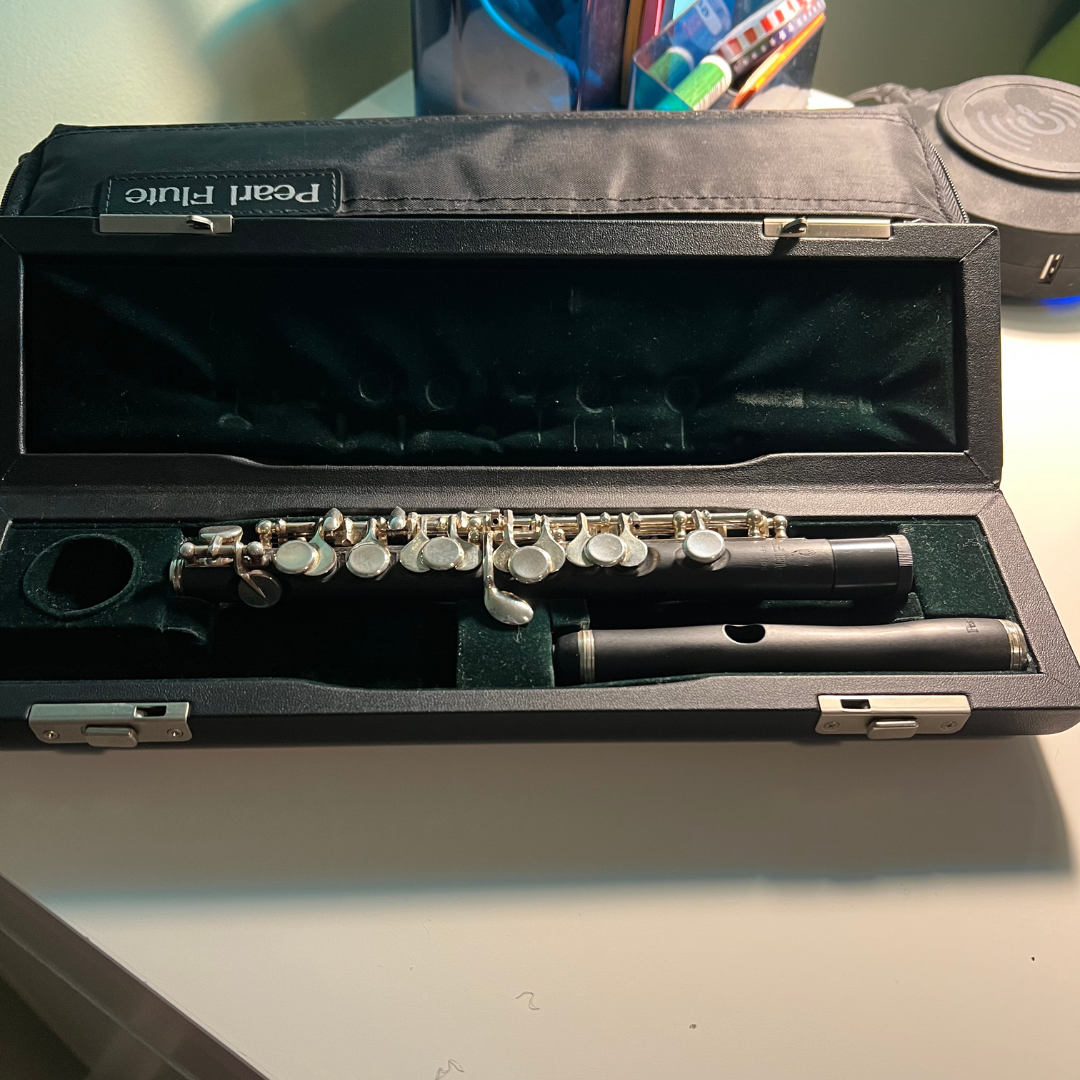 After playing my Armstrong for a while, I decided to upgrade to a Pearl 105. This piccolo uses grenaditte for the headjoint and body, which means it's a composite of plastic and grenadilla.
I love that you can choose a wave headjoint, which is what I did, and that's the 105E model. The 105ES comes with a traditional headjoint that is great but requires a more focused airstream.
Both options come with a split E mechanism to keep the E above the staff from cracking. It also features offset keys to make the piccolo more comfortable to hold for various players.
Pros
Composite material
Different headjoint cuts
Split E mechanism
Good sound
Cons
A bit expensive
High notes can be hard
Roy Seaman Storm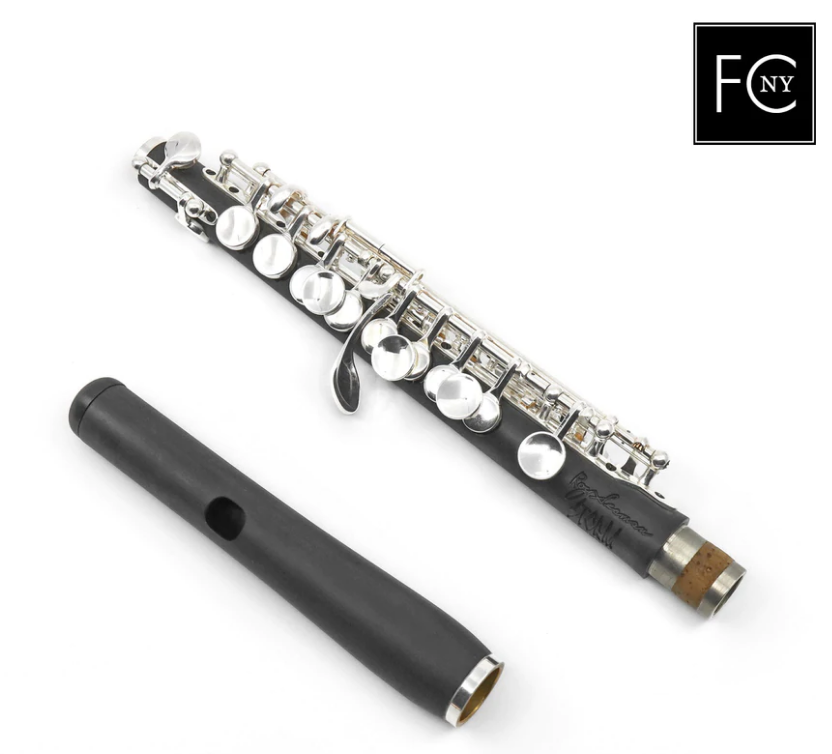 Many flute and piccolo players will compare the Pearl to the Roy Seaman Storm piccolo. This one is another composite model meaning it uses plastic to stabilize the wood and prevent cracks.
I haven't played this model, but I've heard tons of great things about it. If you find the Pearl doesn't work for you, it's worth trying this one to see if it works better.
The model comes with a split E mechanism, and you can choose a traditional or wave head. I like that you can also pay extra to buy a wood headjoint as well.
Pros
Good materials
Nice sound
Alternative to Pearl
Different headjoint cuts
Option to get a wood head
Cons
A bit expensive
Not for beginners
Yamaha YPC-62

Now, we're finally at the point of listing some wood piccolos, starting with the Yamaha YPC-62. I believe I played this model when I borrowed a wood piccolo from my university, but I'm not quite sure.
Either way, it offers a split E mechanism and an offset G to make playing easier. You also get silver-plated keys, so the piccolo isn't as expensive as some wood instruments.
If you shop around, you can find this model with a wave headjoint, but the traditional cut is standard. I think Yamaha is great for people who don't play the piccolo a ton but still need a good model.
Pros
Good for doublers
Easy to play
Nice specs
Decent price
Cons
Not the best low register
Not for serious players
Lyric Piccolo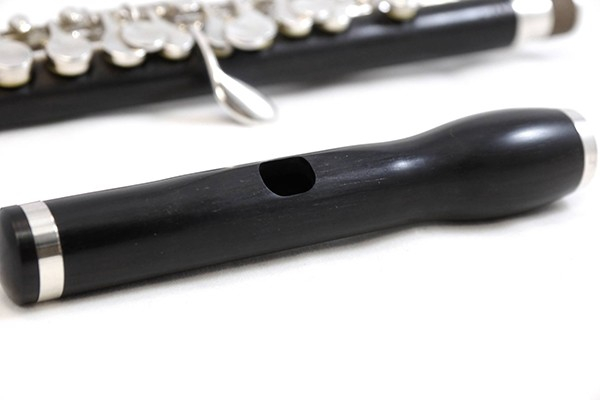 The Lyric Piccolo is a relatively new model, and I believe came out in 2017. I got to try one that year at a flute party, and I enjoyed how it sounded and felt.
It comes automatically with a wave headjoint, but a traditional cut isn't available. However, it's more affordable than most full grenadilla piccolos you'll find.
I would have bought it, but it sounded too similar to the Pearl piccolo I already owned. This one might meet your needs if you're upgrading from a metal or plastic model.
Pros
Affordable
Good sound
Nice upgrade
Easy to play
Cons
No traditional headjoint
Not for beginners
Burkart Resona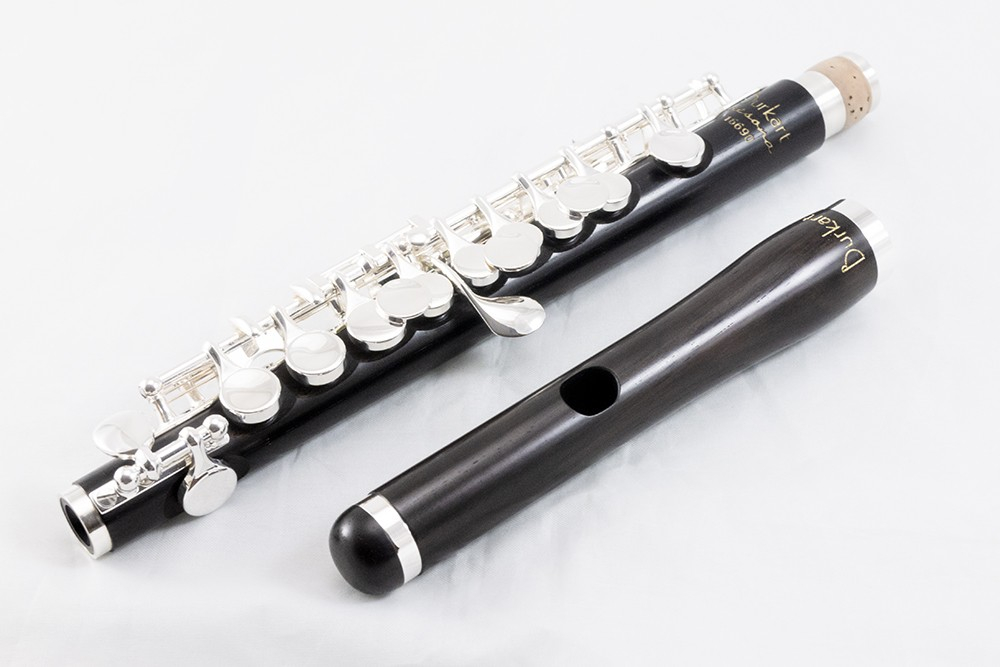 The Burkart Resona piccolo is another excellent wood model to try. I played it at the same event where I first tried the Lyric, and I enjoyed the sound of the Resona.
It responds well and works great for many players. You get a split E mechanism, and you can choose between a traditional and wave headjoint, but the wave costs extra.
This model started as the Global piccolo in 2004, quickly becoming a popular choice. But I also think it sounds too similar to the Pearl to be worth an upgrade from composite piccolos.
Pros
Good sound
Different headjoint cuts
Easy to play
Nice response
Perfect for students
Cons
A bit costly
Not for beginners
Hammig 650/3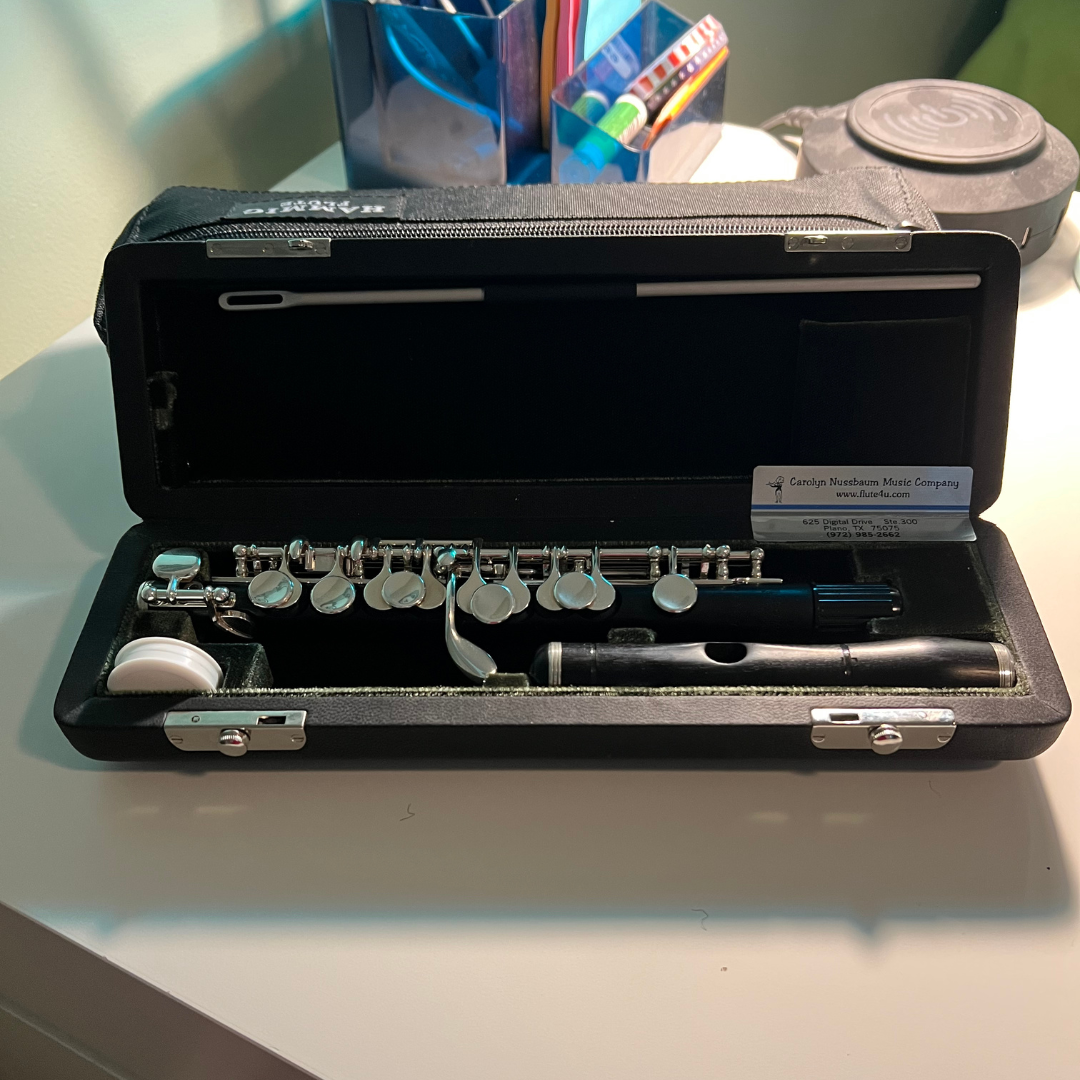 If you're looking for a professional, top-of-the-line piccolo, start with the Hammig 650/3. I bought this model near the end of 2020, and I still love playing it.
It offers a warm, full sound throughout its range compared to my other piccolos. It also uses grenadilla wood and has a split E mechanism and a G# facilitator to help you play high G# or Ab in tune.
You can also get the 650/2 which doesn't have the G# facilitator, but the extra few hundred dollars is worth it. I also like that you can choose from three headjoint cuts to get your desired response.
Pros
Good for professionals
Excellent specs
Nice wood
Easy to play
Cons
Expensive
Can crack easily
Powell Signature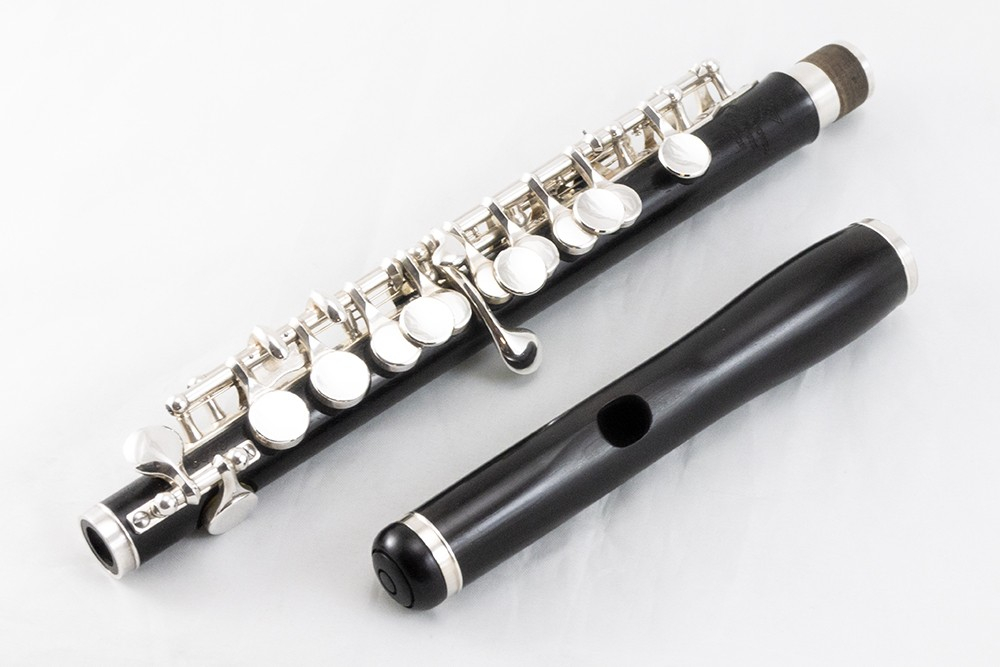 Another professional piccolo to try is the Powell Signature. I tried this when I bought my Hammig, and the Powell sounded nice even though it wasn't the best fit for me.
At the professional level, piccolos become even more subjective, so you must try it yourself. It has the same specs as the Hammig except for the G# facilitator, so you get a wood model and a split E (though it costs extra).
This piccolo may work well if you play a Powell flute since the design and manufacturing are similar. You get to choose between a traditional and wave-cut, and the wave costs more.
Pros
Good design
Nice sound
Great for professionals
Easy to play
Cons
Certain specs cost extra
Not for casual players
Burkart Professional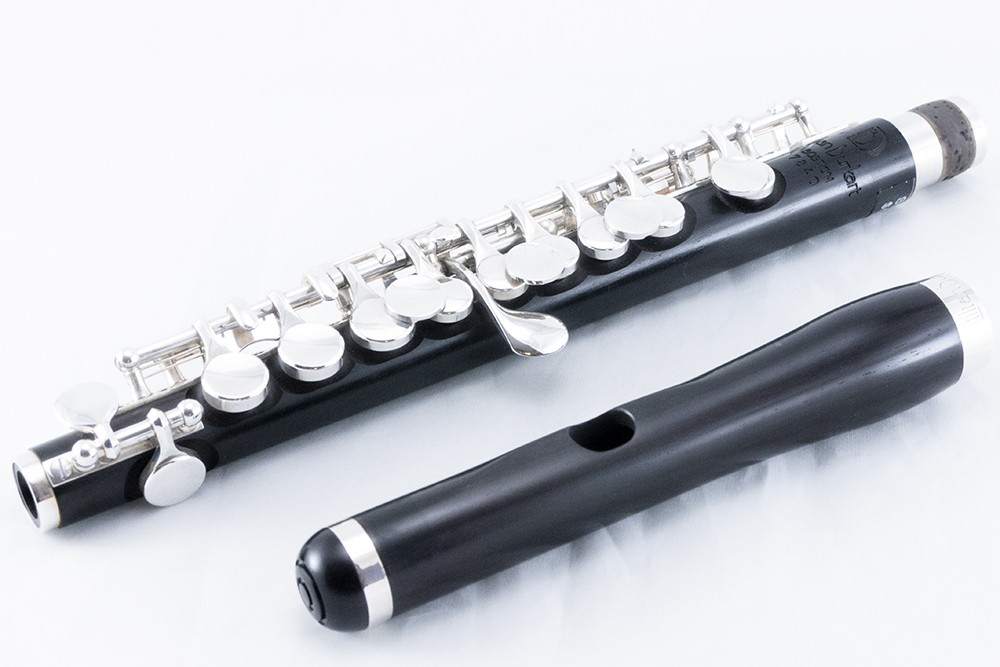 If you've tried and like the Burkart Resona, the Burkart Professional piccolo is a logical next step. It's another grenadilla model, and you can choose from multiple headjoint cuts.
Burkart has teamed up with the headjoint maker Mancke to give you even more choices. That means you can get a headjoint in a different wood or with a gold riser.
However, you'll get a split E mechanism no matter which headjoint you choose. And if you get a different headjoint, you'll have to pay about $200 to $2,000 extra.
Pros
Different headjoints available
Plenty of upgrades
Nice sound
Responds well
Easy to play
Cons
Expensive
Not for students
Nagahara Mini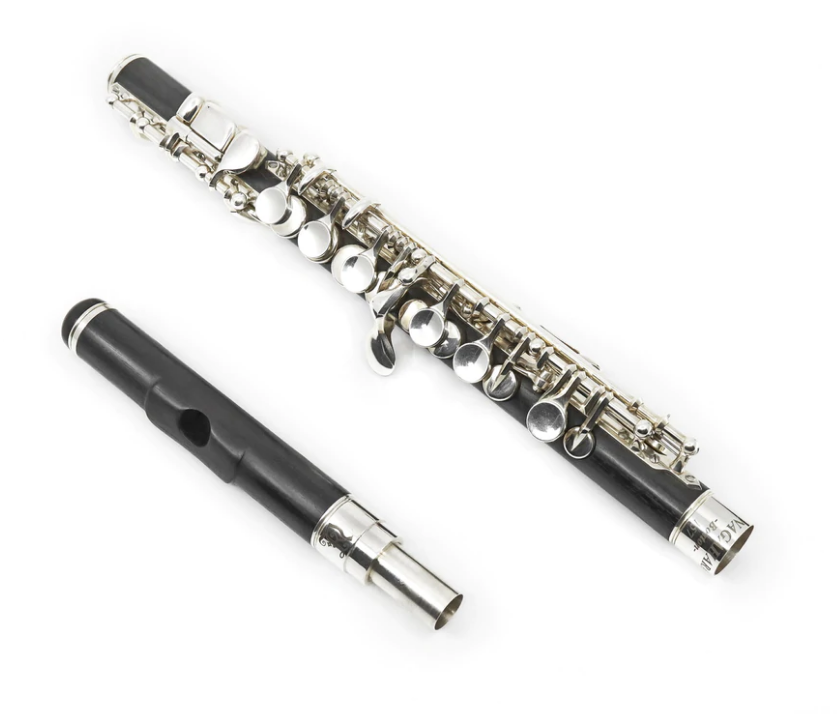 One of the coolest piccolo models has to be the Nagahara Mini. This is one of two models, I believe, that features a low C, whereas most piccolos only go down to a low D.
I've seen some piccolo parts with a written middle C that I can't play on my piccolo. If you get the Nagahara, you don't have to worry about that.
This model comes in grenadilla, olive, mopane, and some other woods. You get to choose from a few headjoint cuts as well to get the response you want.
Pros
Low C
Different woods
Nice sound
Easy to tune
Cons
Very expensive
Not for casual piccolo players
Mendini MPO-EN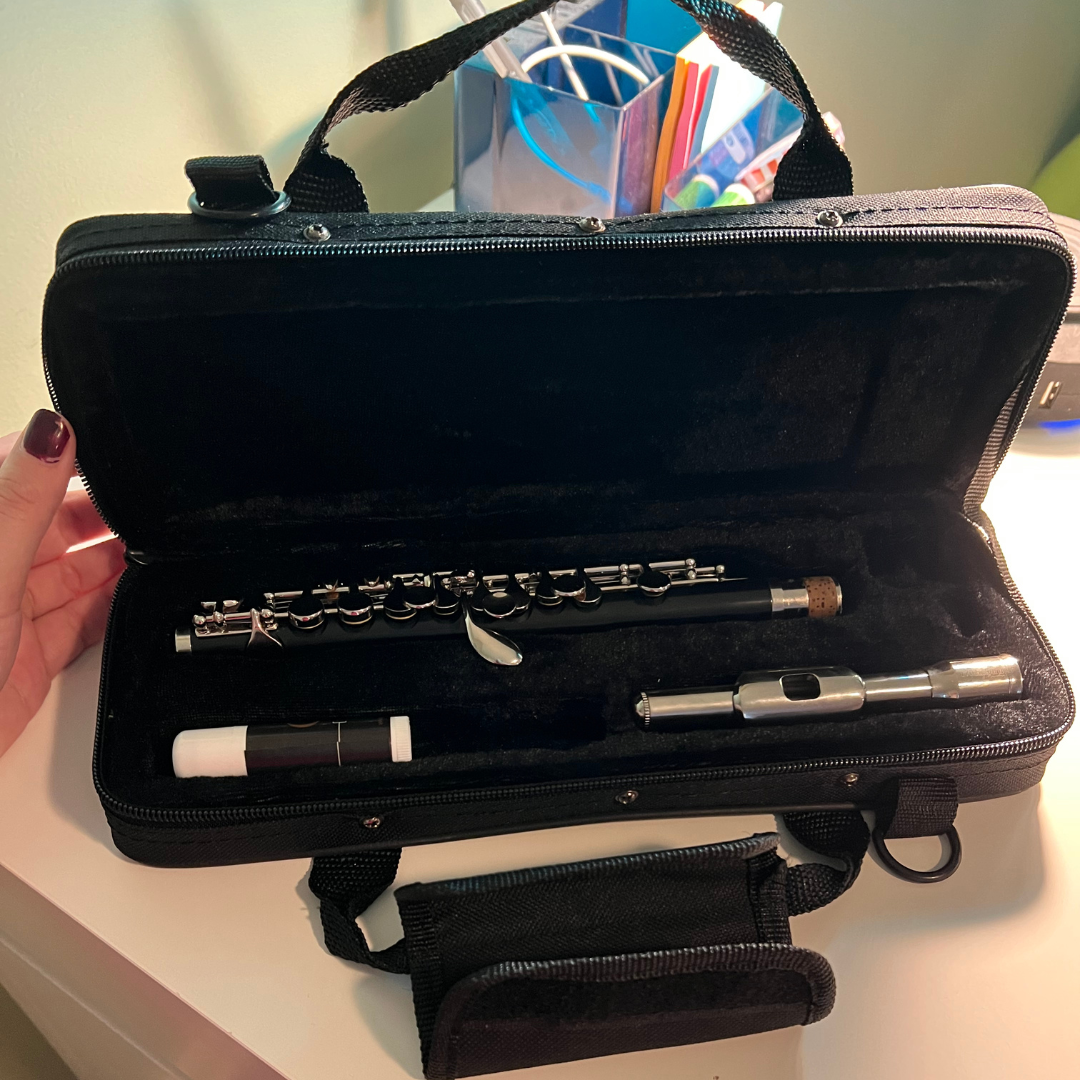 For most of this list, I went in price and level order. However, I saved the Mendini MPO-EN for last since it's not as great as the other piccolos I included.
It's a cheaper brand, so it's only a good choice if you're on a tight budget. You need to keep your expectations in check because you won't get the best sound on it.
But it does have a plastic body with a split E mechanism. The metal headjoint also has a nice rectangular embouchure hole, which is excellent for beginners, and you get plenty of accessories with it.
Pros
Very affordable
Good for beginners
Nice specs
Comes with accessories
Cons
Not the best tone
Hard to find new
What Makes a Piccolo Model Good
I can't list all of the best piccolo models and brands because that would take forever. Most of the brands I covered (except for Lyric and Nagahara) have other piccolos that I didn't cover.
Those models are still worth trying, especially if you like the ones I did include in the list. If you want to test other piccolos, you should know what makes a model a good one.
Here are a few things to consider when shopping for your next piccolo.
Reputable Brand
First, you should aim to buy a piccolo from a reputable brand. Examples include Yamaha, Pearl, Jupiter, and Burkart, so any brand on the list qualifies.
The main exception is Mendini, which doesn't have an excellent reputation with musicians. However, I think it does have a place in the market for players on a budget.
You probably won't get the best piccolo, but you can save money. So if you want to try a piccolo and can't borrow or rent one, Mendini might be worth a try.
In general, you should avoid it and other brands when possible. The piccolos from cheap companies won't last, and if they need repairs, the work usually costs more than the instrument's value.
Easy to Play
Another important thing when choosing any type of flute is that it's easy to play. You may still struggle if you're a beginner, so consider having a teacher test piccolos for you.
But when you've played the piccolo for a while, you should be the one to test different models. We all have different lip shapes and thicknesses that affect how piccolos and flutes respond.
I know other piccolo players who don't like playing a Hammig piccolo, but I love mine. Make sure the piccolo you buy works well for you and doesn't require a ton of tension to get a good sound out.
Headjoint Options
When you're buying a beginner piccolo, it will usually come with a headjoint to help you learn the basics. As you advance, many piccolo models offer different headjoint cuts.
A traditional headjoint usually has a small, round hole that you blow into. On the other hand, a wave headjoint features a raised wall that helps you direct your air into the instrument.
If you buy a headjoint from Mancke, you also get to choose a 14k gold or a platinum riser. That's the ring around the embouchure hole, and it can affect your sound.
Like anything else regarding the piccolo, you have to try different options to find what suits you. I've had a wave headjoint on my current and backup piccolos, but many players prefer the traditional style.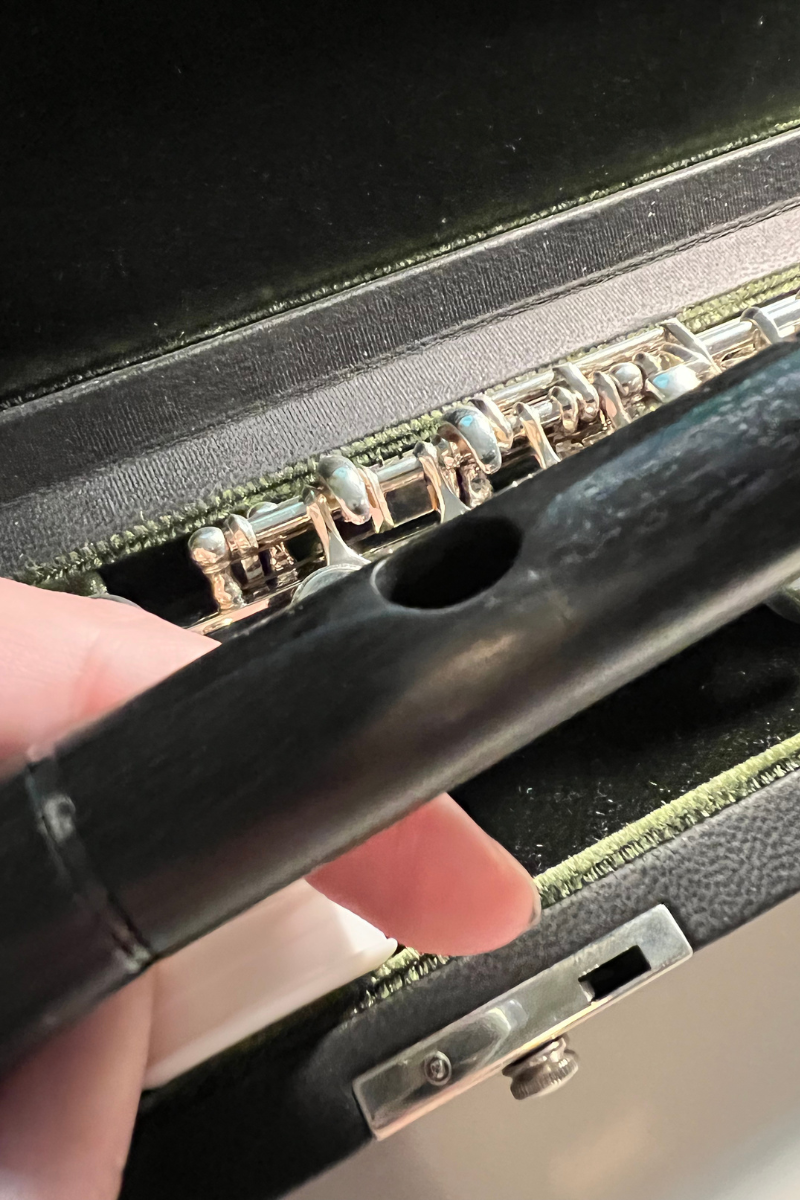 Stable Intonation
Intonation refers to whether an instrument is in tune with a tuner. The piccolo can be hard to tune, but it doesn't have to be if you get the best piccolo model for you.
As you try piccolos, use a tuner to see if the notes go sharp or flat easily. I love using the app Tunable because it shows a visual pattern of your pitch related to the ideal pitch for the note.
That means you can see if the note tends to go off pitch or if it stays in tune. Make sure you test the tuning without using vibrato because that can change the pitch.
If a piccolo is hard to get or stay in tune, don't buy it. And be sure to check up on the tuning of your piccolo regularly to know when you may need to upgrade.
Ergonomic Design
You should also look at the design of the mechanism on a piccolo. For example, both my Hammig and Pearl piccolos feature offset G, E, and D keys.
The G is a bit closer so that my left ring finger doesn't have to reach as far. Because the E and D are offset, I also don't have to squeeze my right hand to press down those keys.
Many piccolos keep the trill keys close to the mechanism, but they sit higher on Pearl piccolos. That can make the keys easier to find when you're playing fast.
The piccolo may be small, but certain changes can make it much more comfortable to hold. Then, you may look forward to playing the instrument more.
FAQs about the Best Piccolo Model and Brands
Question: Are expensive piccolos better?
Answer: Expensive piccolos might be better because they're usually handmade and use quality materials. However, piccolos from any good brand will work well, regardless of the price.
In some cases, a cheaper model may play better for you, especially if it has a headjoint that you like. So don't feel like you have to spend thousands of dollars to get a good instrument.
Question: Are used piccolos any good?
Answer: Used piccolos can be just as good as new ones, and they can help you save money. My first piccolo was used when I got it, and it served me well for a few years.
Before I bought my Hammig, I tried a used Lyric and a used Gemeinhardt or Roy Seaman piccolo. They were fine, but they didn't meet my needs.
Question: Do you need a wood piccolo to sound good?
Answer: You don't need a wood piccolo to sound good. Now that there are composite piccolos, such as from Pearl, Roy Seaman, and other brands, they can sound very similar to grenadilla.
That means you don't have to worry about the risk of cracks developing.
Question: What should your first piccolo be?
Answer: I'd recommend getting a metal, plastic, or composite piccolo for your first one. Even if you know you want to play the piccolo, save wood for later.
You want to get used to playing the small flute for a while before worrying about wood maintenance. After a while, you can upgrade to wood and keep your first piccolo as a backup.
Final Note on the Best Piccolo Model and Brands
The best piccolo model and brands are a bit more subjective than you may want them to be. However, some brands and models stand out.
I'd recommend the Yamaha YPC-32 for most beginners and the Hammig 650/3 for advanced piccoloists. Either way, try other models to make sure the one you buy is the best for you.
For more interesting readings check out: