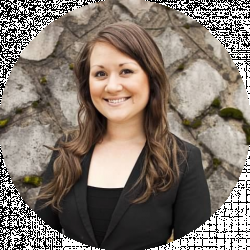 Latest posts by Lacey Jackson
(see all)
When I directed a Christmas program a few years back, we had a brass quintet playing, but the facility will be used, and the state in which we had the performance both had specific requirements for limiting the spread of germs in order for us to hold the event.
Audience members had to wear masks. Singers had to be spaced far apart with the extra distance between themselves and the audience. The instrumentalists were along the perimeter, very far from anyone else, and those who were playing things like piano or violin were able to wear masks.
But then we still have the issue of the brass quintet. They are famous in this area, and they are regularly guests at the annual Christmas show, and bell covers were our solution. We used them not just for the trumpet but for all of the brass instruments, and it allowed us to keep the show going.
In the end, many of the participants liked the extra protection of the bell covers so much that they still use them during rehearsals even though Christmas is long gone. Now I want to share the best options you can try if you want to use a cover during rehearsal.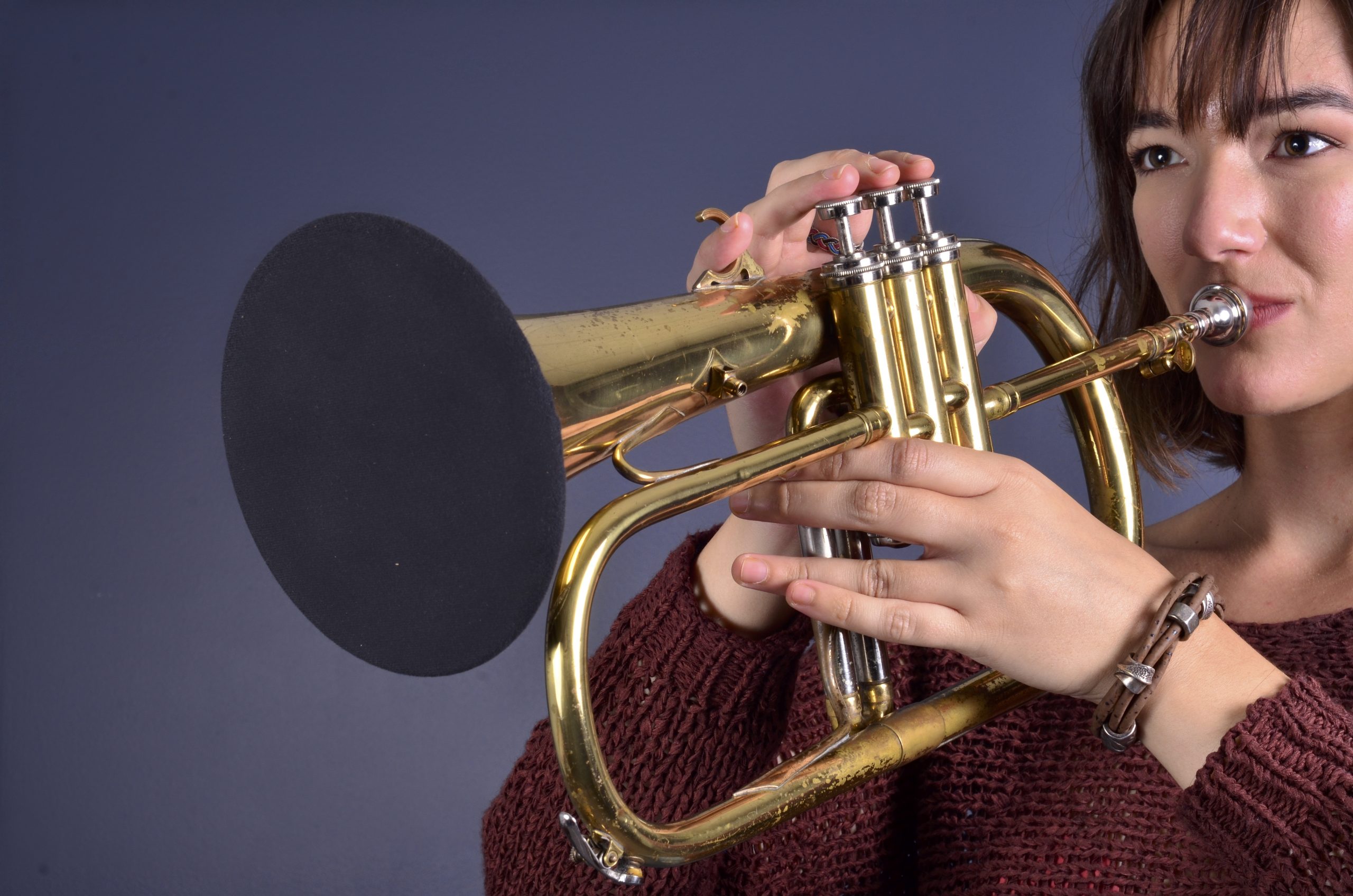 Bottomline Upfront
I strongly advise you to invest in a bell cover that's easy to use and easy to clean. If the whole point is stopping the spread of aerosols, remember that all those aerosols (and all that spit) get trapped in the cover. So, I recommend the Gator Bell Cover because it has a filter, and you can throw the cover in the washing machine after you practice
What Does a Bell Cover Do?
A trumpet bell cover is a cover that goes over the bell. Usually, the trumpet bell covers are made from nylon, so it's easy to stretch over the extent of your bell. The best trumpet valve covers help stop the spread of diseases and give your instrument an extra layer of protection. The trumpet bell cover prevents the spread of aerosols. When you play your trumpet, you breathe into it, and your breath and spit sometimes get transferred through the piping and all the way out the bell. The cover stops that spread.
The cover also prevents debris or particles from getting inside your bell. I live in California, and every summer, we have fire season. Without fail, there are at least two months every summer where it is literally raining ash from the sky, and it makes it really hard to breathe or be outside. Whatever I am wearing is usually covered in white spots, even if I only go to check the mail. 
Bringing instruments to and from rehearsals during this weather runs the risk of ash particles and other dust getting inside. Having a bell cover means I don't have to worry about cat hair being kicked up inside the house or ash being kicked up outside of the house

Who Needs to Use a Trumpet Bell Cover
Trumpet bell covers have been used for quite some time, with companies like McCormick's producing covers for thirty years. 
However, these covers became particularly popular during covid when schools changed their requirements for health and safety among band players, necessitating ways for school settings to prevent the spread of germs while still playing their instruments.
As you play your trumpet, you might notice condensation in saliva building up inside. When you practice, that build-up spreads down the tubing and out the trumpet bell. Using a cover can prevent this from happening and protect anyone around you from accidentally landing in the spray zone.
People who want to prevent any type of dirt or debris from getting into their bell might consider using a trumpet cover, especially to protect it during practice or performance situations. 

People who want to prevent the spread of germs or be conscientious of how much spittle comes out of their trumpet can use a cover during practices or performances.
This video shows a bit more about how bell covers can add protection when practicing: 
How Trumpet Bell Covers Impact Sound
A trumpet bell cover doesn't muffle or mute the sound like a trumpet mute. So, no matter which covers you choose, it will only impact the sound and timbre.
When I play with a cover, I do notice a slight reduction in my projection because not as much air is able to escape from my trumpet. This makes it slightly muffled, but not close to what an audience would notice.
Tip: If you are part of a marching band or you have a child in a marching band, I would recommend using the cover only during rehearsals or when practicing inside but once you are out on the field, take it off. Otherwise, you might not get the projection of volume you need, especially with the higher notes.
What Are the Most Popular Brands in Bell Covers?
There are lots of popular brands, but McCormick and Gator are the two most popular because they have been around for so much longer. You can purchase customized covers from these manufacturers. If you are a music teacher, you can buy wholesale covers in different sizes with a school mascot or your teaching company logo.
If you are purchasing for yourself and you just need something to satisfy your music teacher, there are cheaper options like Protec.
Selection Criteria for the Top Trumpet Bell Cover Picks
I picked trumpet covers based on the material, how easy they are to keep clean, and how user-friendly they are. My selection criteria include the material because certain materials are easier to get on and off. Certain items are easier to keep clean because you can throw them in the washing machine, and some have filters that increase protection.
Protec Cover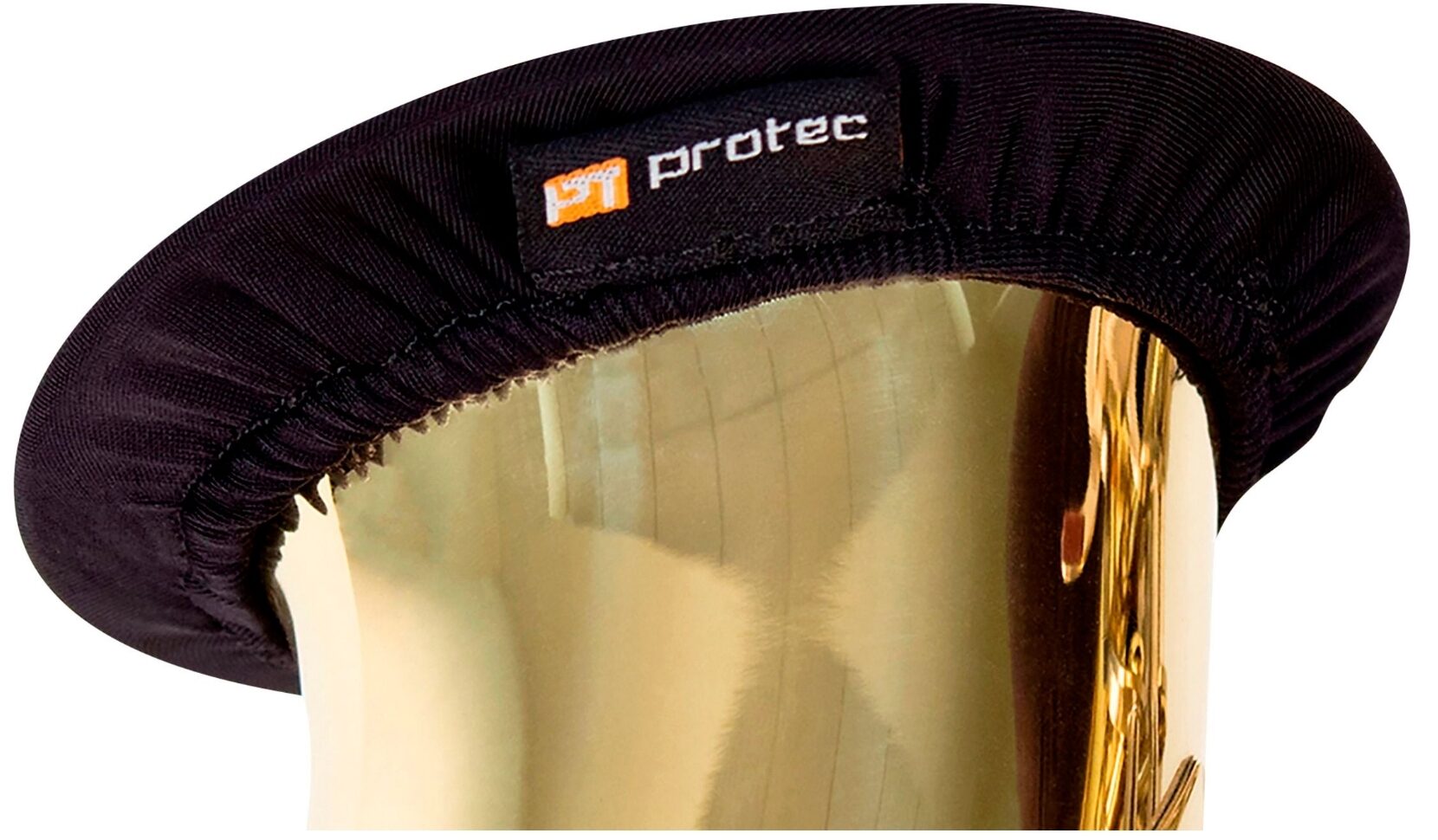 I recommend the Protec cover for those who want to live by their adage of "play it, don't spray it." This company has double-layered covers that protect against Air Assault. They also don't have any filters, but they at least come with a double layer of protection. They are very cheap and easy to order, but you don't have many options in sizes or colors.
Pros
It has a double layer of fabric for double the protection against spit.

They have washable designs and fit well over the bell. 

You can pick different sizes. 
Cons
You have to wash them by hand; you can't just throw them in the washing machine. 
IBAM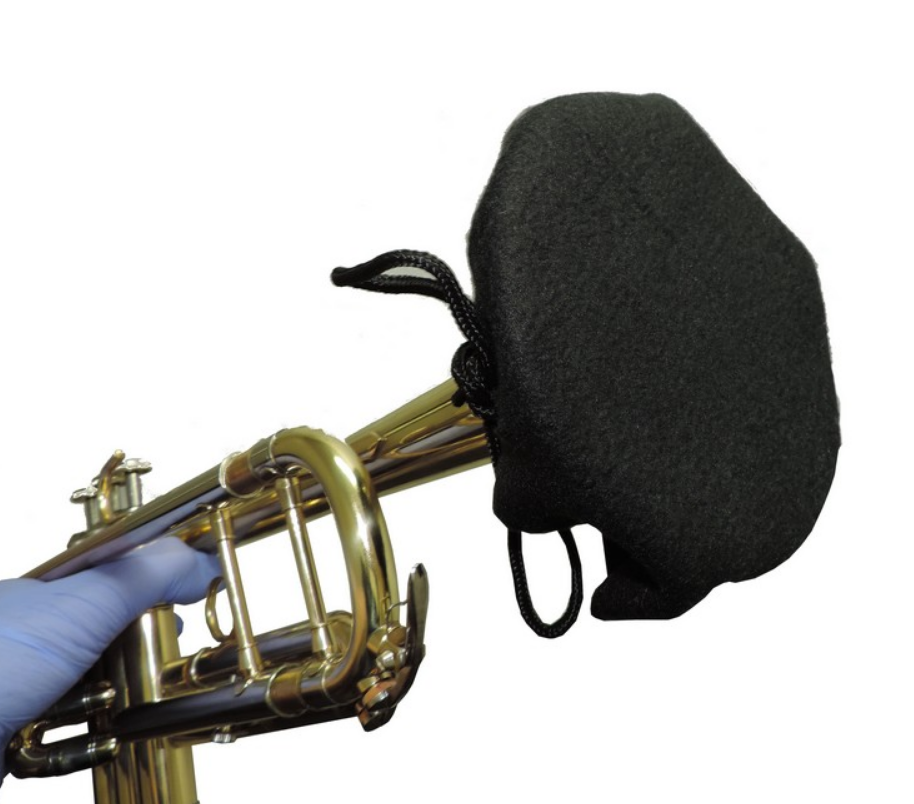 IBAM makes reliable trumpet bell covers in three different colors. You wouldn't think that the color matters much unless you put a black Protec cover over your brass bell and play in the middle of the day.
IBAM is one of the only companies that offers gold covers that blend well with brass. The downside is you have to hand wash them, and you can't throw them in the dryer after, so if you have to use your cover multiple days in a row, get ready to dry them with a hair dryer.
There is an industrial-strength cord that you can tighten around your instrument once you put the bell cover in place.
The instructions with the bell cover say to hand wash it and leave it out to dry, which can be problematic if you have to use it multiple days in a row. I have had to resort to using a blow dryer to get it dry on time to use the next day.
Pros
It comes with an industrial-strength cord that you can tighten after you get the cover in place, which keeps it securely on your trumpet.

The material is made from polyester, so it's durable.

You can purchase this in different colors. 
Cons
You have to wash it by hand and let it air-dry.
KYT Music Instrument Bell Cover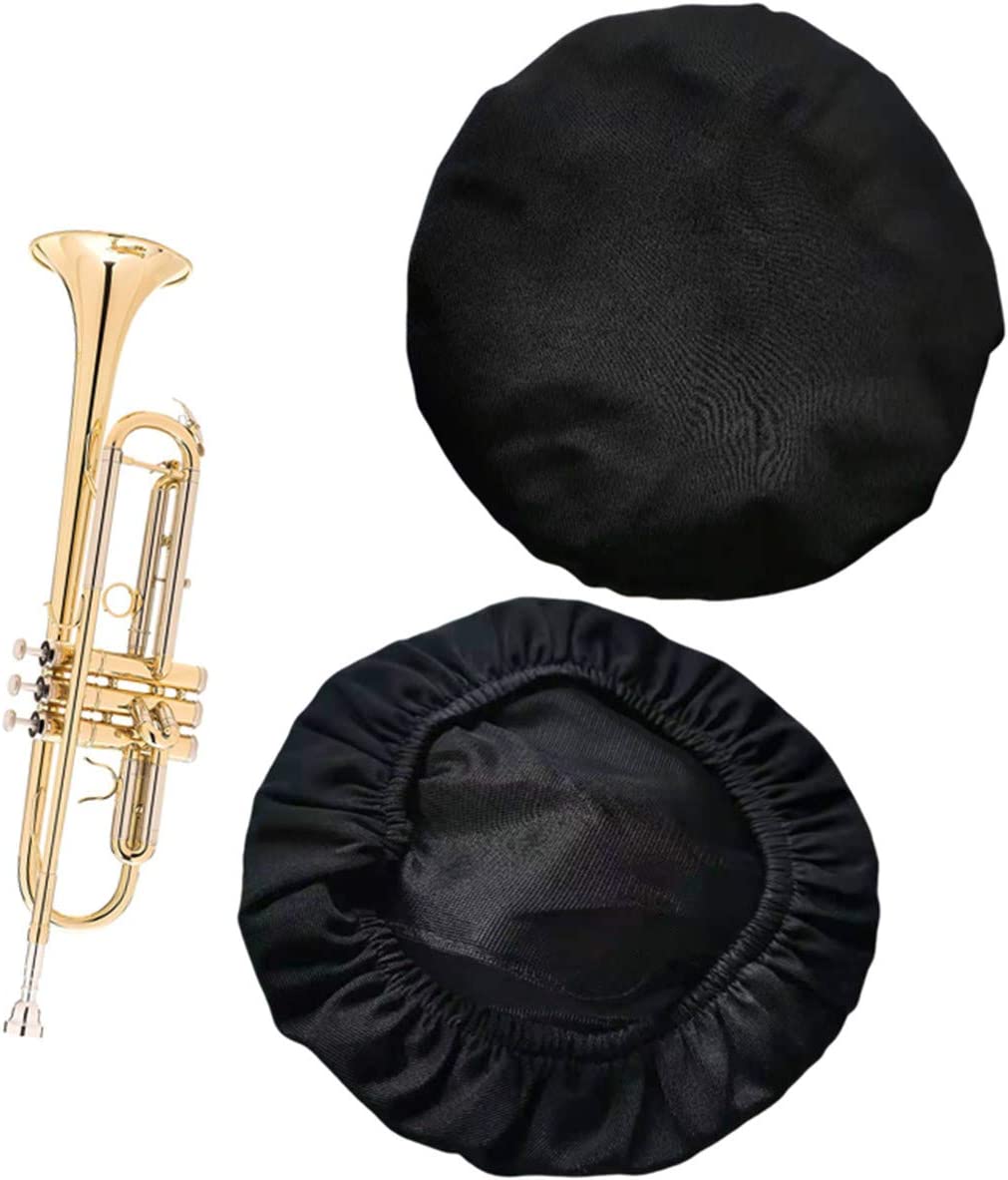 The KYT Music Instrument Bell Cover has an elastic combination of spandex and polyester. This particular blend means it's stretchy, but then it fits snugly once you put it in place. It has a mesh pocket in addition to the double layer of fabric, so it's a step above Protec or IBAM because you can buy a separate filter and put it inside. You can throw it in the washing machine as soon as you're done.
Pros
It is machine washable.

It has a double layer of very durable material with space for a filter.
Cons
You have to buy a filter separately.
Gator Bell Cover with Filter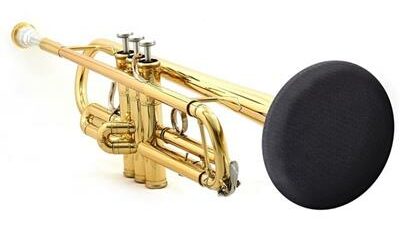 This Gator bell cover comes with a filter. The company produces nonwoven, polypropylene fabric that prevents the spread of aerosols in accordance with recommendations from the National Federation of State High Schools, so if you are purchasing this cover for one of your kids and they happen to be in high school, this might be the best option just to make sure they comply with any school regulations.
It is one of the easiest to put on and take off, you have to buy replacement filters over time, but it gives you that option. I love anything that comes with a space for filters, whether it's a face mask, air purifier, or trumpet bell cover. The rest of it is very easy to take off and toss in the washing machine after practice.
Pros
It has a double layer and a cord that locks in place. 

It complies with school requirements for protection. 

There is no backpressure, so you won't have trouble playing with it.
Cons
The company doesn't offer refunds, so make sure it fits your trumpet before you buy.
McCormick's Covers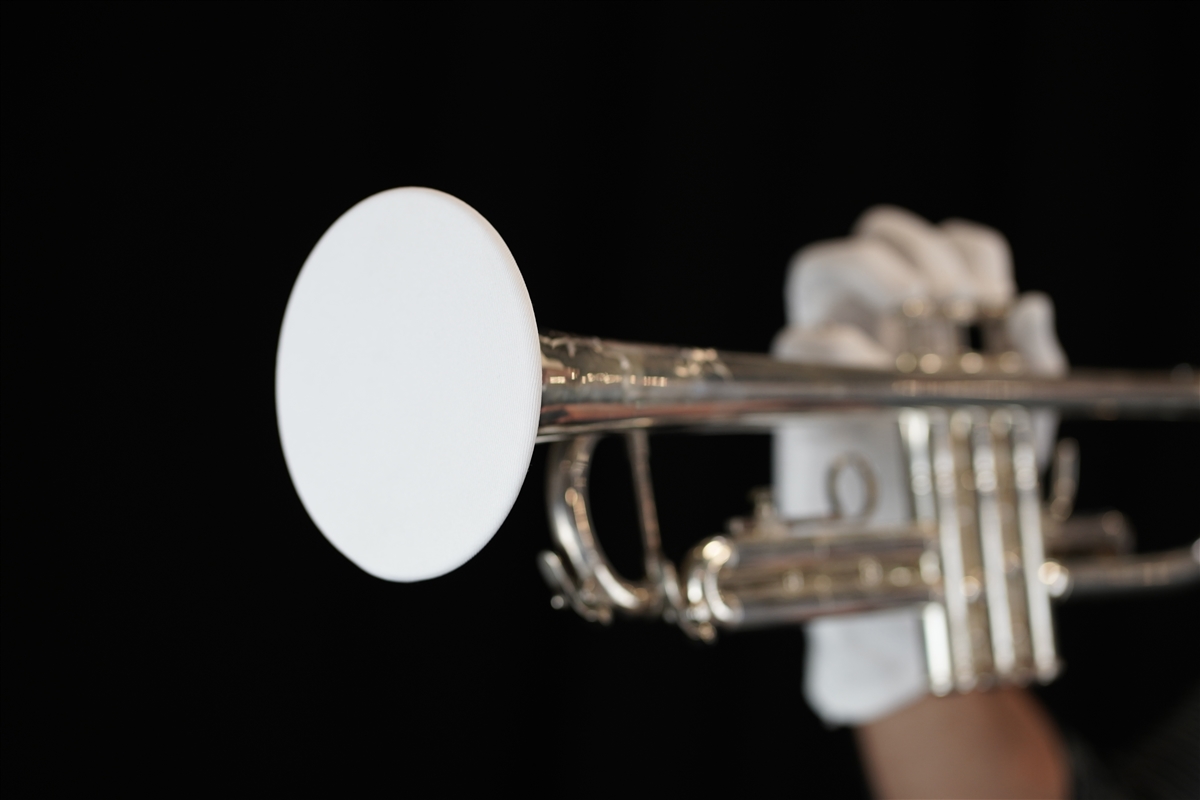 McCormick offers trumpet bell covers with a double layer. These covers are a polyester and spandex mix. The two layers block twice as many small particles. This is the brand that has been making bell covers for almost thirty years. They are perhaps most popular for having the widest range of bell sizes, so they offer small covers and big covers for all brass instruments.
Pros
They offer two layers to block twice as much.

The company has the biggest selection in terms of size. 

These are all machine washable, so after you practice, just toss them in the washer. 

There is an elastic rim that holds it flush against your trumpet bell. 
Cons
Even though it has a double layer, it doesn't have space for a filter.
FAQ
Question: Why do bands use bell covers?
Answer: Bell covers are used by bands and orchestras to prevent the spread of droplets, especially when practicing indoors. It's not as much of a concern if you are in a marching band and you're out on the field, but if you're practicing in an enclosed space, it's a little bit healthier for everyone.
Question: What instruments need bell covers?
Answer: Trumpets are not the only instruments that can use bell covers. In fact, bell covers work for any brass instrument that has a bell, including sousaphones, clarinets, euphoniums, trombones, and tubas.
Question: Is a Trumpet bell cover the same as a trumpet mute?
Answer: No. A trumpet mute is something that changes the sound and quiets how much sound your instrument generates. It's also used inside your instrument instead of wrapping over the perimeter. The trumpet bell cover doesn't change the sound at all, but it might dampen it ever so slightly. If you have music or a director that requires a mute, you will still need to invest in a separate product, even if you have a cover.
Question: How is a bell cover different from a trumpet stand or trumpet case?
Answer: A trumpet case is often a hard plastic case in which you store your instrument, and this protects the outside of the instrument from any immediate damage. A trumpet stand is where you rest your trumpet when not in use. A trumpet stand might be an alternative to sitting it on your lap when you are not actively playing but still rehearsing.
Neither of these options protects your bell against dirt or debris coming in or expelling spit and other germs out. Having a bell cover means you can add extra protection to your bell when you sit it on a trumpet stand or in your trumpet case.

Bottomline
All items included on this list come from reputable brands, but I recommend the Gator Bell cover because it has a filter, and you can throw the whole thing in the washing machine. It's the easiest way for you to prevent the spread of germs, prevent any dust or debris from getting into your bell, and it will make everyone feel a little bit more comfortable playing around you. 
Looking for more interesting readings? Check out: