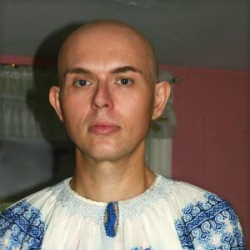 Latest posts by Kenaz Filan
(see all)
Since the 1870s C.G. Conn has been making highly-regarded musical instruments, and Conn trombones are loved by amateur and professional trombonists alike. But Conn offers such a large variety of trombones that figuring out which one is right for you can be confusing.
I'm a longtime music aficionado who plays several instruments badly. But those who can't do teach, and I'm here to teach you the ins and outs of Conn trombones.
Bottom line up front: While the Conn 52HL, their step-up model, is Conn's best-selling trombone, Conn makes a number of highly-regarded professional trombones suited for jazz, symphonic, soundtrack, or any other type of music.
If you're in the market for a trombone, you can't go wrong with a Conn. Read on and you're sure to find the trombone that's right for you.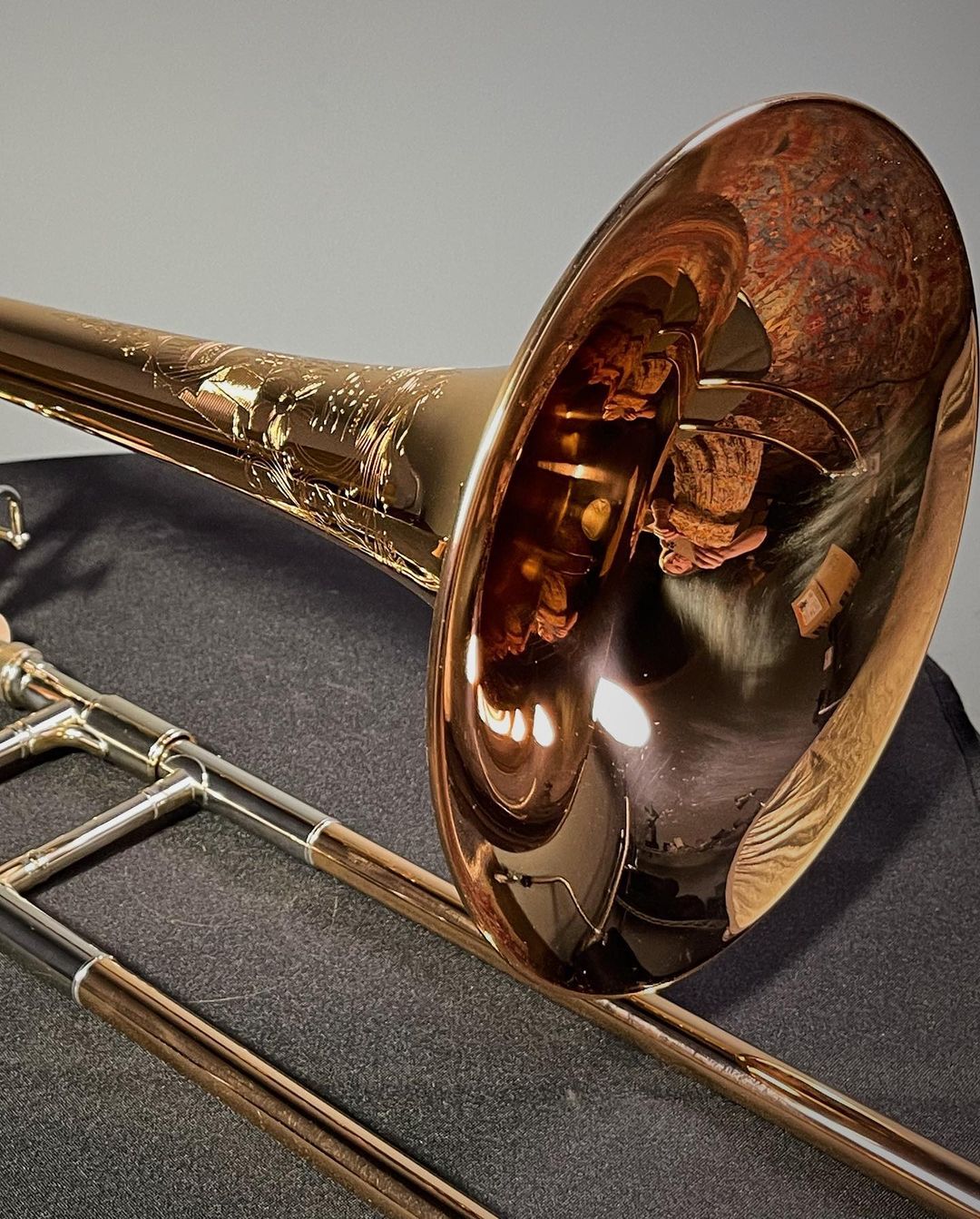 How I Chose the Best Conn Trombones
Because Conn does not currently produce student or beginner instruments, I did not offer the best Conn trombone for beginners. (That being said, their 52HL Step-Up trombone is a fine choice for first-time trombone players).
The trombone is a versatile instrument, but jazz and symphonic trombonists have different needs and so I focused on the Conn models best suited to each particular genre.
When most people say "trombone," they mean the B♭ tenor trombone. But Conn also makes alto and bass trombones. If you want to specialize in the trombone's higher or lower registers, I have chosen Conn trombones that you will love! 
I also realize that what is best for one trombone player may not be best for another. Conn offers many options within its trombone lines.  While I picked the Conn trombones I felt were best for the job, I have also pointed out Conn trombones that featured options a reader might prefer over my choice.
The Best Conn Trombones
Best Step-Up Conn Trombone: C.G. Conn 52HL
The 52HL is Conn's best-selling trombone. While Conn markets the 52HL as a "step-up" instrument, this horn has many features often found on professional trombones.  Its large .547″ bore and F attachment make the 52HL a great conservatory instrument that will serve your symphonic needs well. The 52HL's 8 5/8″ seamless rose brass bell gives the 52HL a warm sound with the resonance and complexity that trombonists expect from Conn instruments.
This trombone may be a bit much for a very young beginner who might find the extra valve confusing and the large bore's wind demands too taxing. But a more mature student who is willing to put in the rehearsal time and master the 52HL will have a trombone that will last a lifetime as a rehearsal or even as a primary instrument.
The 52HL also comes in silver plate as the 52HLSP. And if you find the large bore a bit overpowering, the Conn 52H/HSP has a .525″ bore with a .547″ rotor attachment. This gives it slightly less power than the 52HL, but a bit more focus.
Pros
Contains many of the features and much of the sound of Conn's professional 88H line
A solid instrument for a serious beginner or aspiring professional
A classic horn for advancing student musicians
Cons
Only a few hundred dollars cheaper than Conn's professional 88H trombone
Specs
Key of

B♭/F

.547″ bore
8-5/8″ rose brass bell
Standard wrap F attachment with standard rotor
Clear lacquer finish
C.G. Conn 6-1/2AL large shank mouthpiece
7549C woodshell case
Best Jazz Conn Trombone: C.G. Conn 8H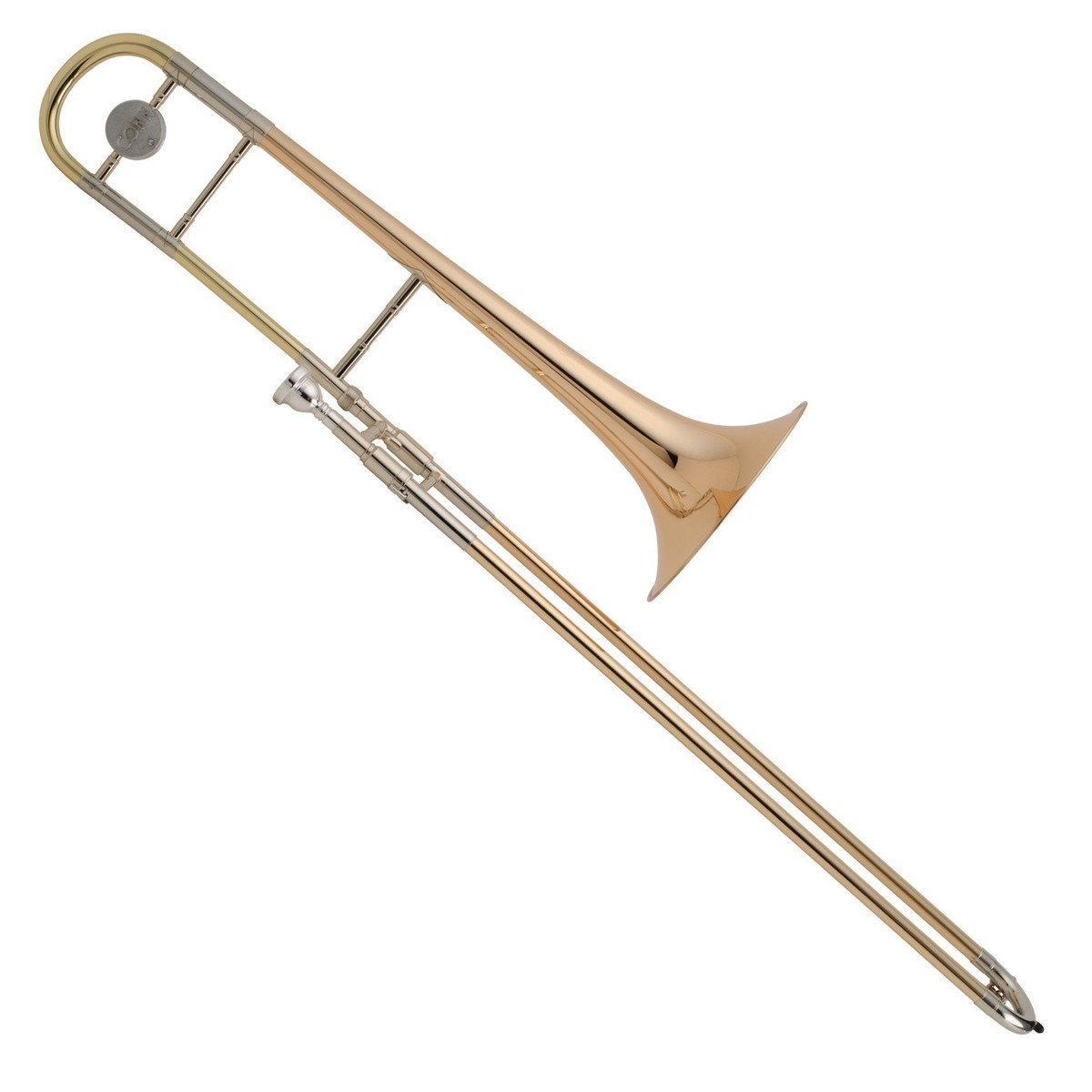 Most jazz musicians prefer trombones without F attachments. Jazz trombonists tend to spend most of their time in the higher registers, and many jazz musicians feel the F attachment makes the trombone more stuffy without providing any useful benefits. And many jazz musicians choose Conn for their instruments. Count Basie and Stan Kenton relied on Conn trombones for their orchestra,
The Conn 8H, a straight B♭ trombone, has been a favorite of jazz musicians since 1954. Its light weight comes in handy when you're playing long jam sessions or wowing the crowd with flourishes, and the engraved bell and shiny gold brass finish will ensure your instrument looks as good as it sounds.  
The Conn 8H is famous for its extended dynamic range. It sounds great on the softest passages and can soar there through the loudest crescendos without the sound ever breaking up or going rough. You can take your ballads from heartbreak to rage on a dime, and the 8H will give you exactly the sound you're looking for.
If you prefer silver, go for the Conn 8HSP, which is a silver-plated 8H. And if you want to capture the sound of Dixieland or pre-bop jazz, Conn's 100H has a smaller .500 bore that will give you a more focused sound suited for smoky clubs and dancehalls.
Pros
A classic jazz trombone suitable for anything from chamber to big band
Bigger, broader tone than many competing trombones
Comes with the excellent Conn 5G trombone mouthpiece
Cons
Some recent buyers have complained of issues with the slides
Specs
Key of

B♭

.547″ bore
8-1/2″ rose brass bell
Rose brass outer slide
Clear lacquer finish
C.G. Conn 5G mouthpiece
7552C woodshell case
Best Symphonic Conn Trombone: C.G. Conn 88H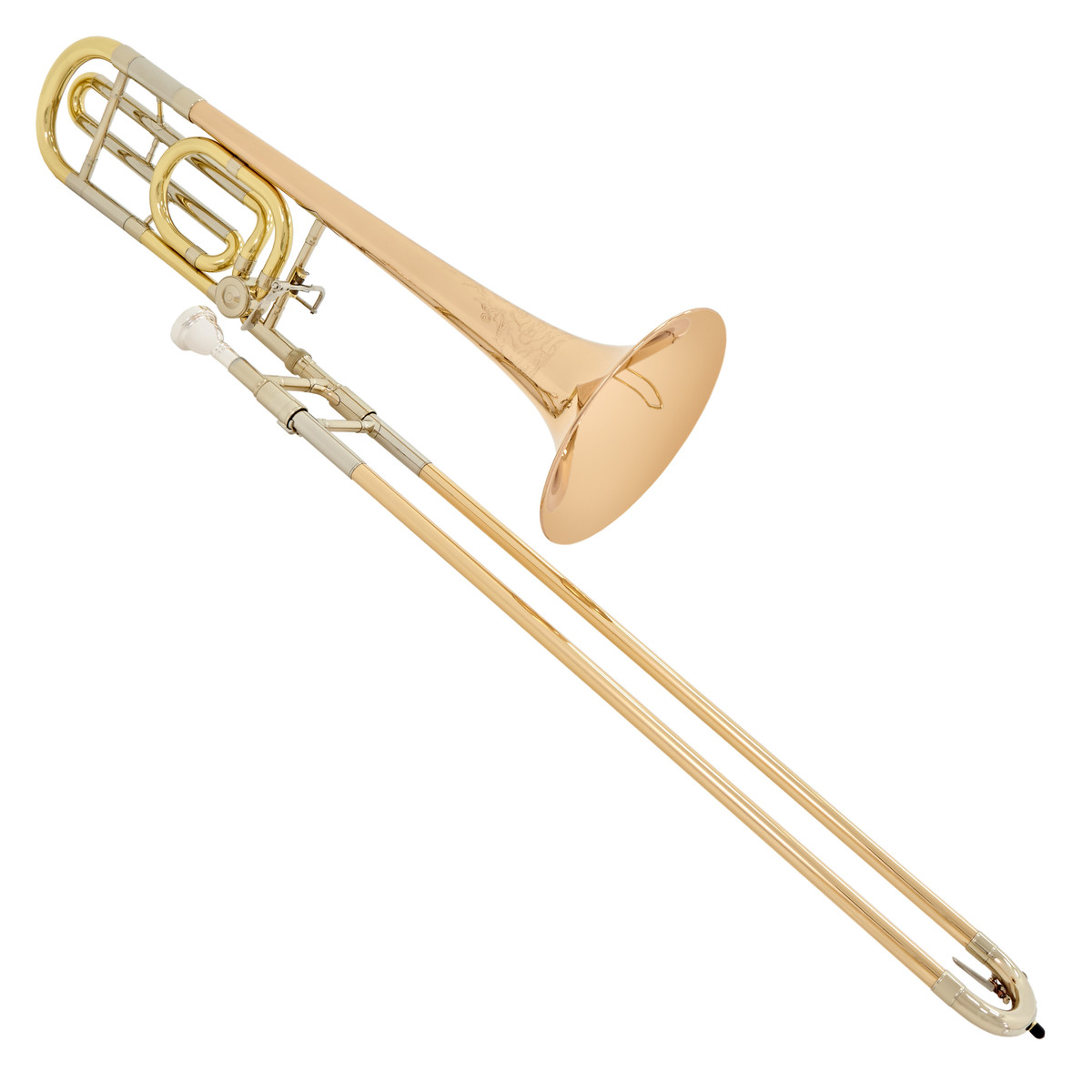 If you are (or want to be) a professional symphonic trombonist, the Conn 88H is a horn you can take to Carnegie Hall and beyond. The 88H has been a symphonic trombone favorite for decades, thanks to its impeccable tone quality and beautiful chocolatey warm Conn sound.  Those who prefer a brighter tone may want to check out the Conn 88HT, which has a thinner bell that gives it a sharper tone. And if you favor the brighter sound of a yellow brass bell over rose brass, the Conn 88HY is for you!
The F rotor attachment has always attracted controversy among trombonists, but the Conn 88H's trigger register is an absolute joy to play, sweet and resonant with no trace of strain or discomfort. The Conn sound blends wonderfully within the orchestra, but can stand out when necessary thanks to the Conn's great dynamic range and forceful projection. And because the 88H has been in production since 1954, you know it has a great track record and a long history of satisfied trombonists.
Some trombonists feel that an open wrap F attachment is freer-blowing, while others prefer a closed wrap because they feel it provides better sound and is less awkward to hold. While the 88H has a closed wrap, Conn also offers an open wrap 88H, the 88HO. Professional musicians have their preferences, and Conn works hard to give those professionals exactly the instrument they want.
Pros
A symphonic trombone with a long, proud history
One of the freest blowing F attachment trombones on the market
Many available options to fit your trombone needs
Cons
The trigger spring mechanism can degrade without regular maintenance
Specs
Key of

B♭/F

.547″ bore
8-1/2″ rose brass bell
Rose brass outer slide
Clear lacquer finish
C.G. Conn 5G mouthpiece
7552C woodshell case
Best Conn Alto Trombone: C.G. Conn 36H

Long overshadowed by its bigger cousin, the alto trombone is making a comeback thanks to period-accurate orchestras and musicians who love the way the alto trombone blends with other brass instruments.  The C.G. Conn 36H is a superb alto trombone that will help you hit those higher notes and do Beethoven proud.
New alto trombonists will be pleased to learn that the 36H is designed with the bell at the third slide position like a tenor trombone. Many alto trombone manufacturers put their bells at the fourth position, which can be confusing for players used to lining up their slide by the bell.  (Alas, you will still have to change your slide positions to account for the alto trombone's E♭ tuning). 
The 36H alto features a rotary valve that sends the trombone's pitch goes down a fifth to B♭, allowing you to play low notes that are normally only playable on a tenor trombone. While you won't see those notes in most alto trombone repertoire, the B♭ valve also gives a bit more oomph to the alto trombone's often shaky lowest register and makes it easier to play trills.
The Conn 36H is found in many orchestras. Some alto trombonists prefer to do without the B♭ valve and prefer the Conn 34H, a straight alto trombone that is otherwise identical to the 36H. Both the 34H and 36H can be purchased in silverplate as the HSP models.  
Pros
Slide positions in the same relative positions as tenor trombone
Popular with orchestras and soundtrack composers
Rotor valve gives you the full range of a tenor trombone
Cons
Alto trombone music is written using the alto clef, a clef otherwise used only by viola
Specs
Key of

E♭/B♭

.491/.500″ dual bore
7″ yellow brass bell
Traditional wrap

B♭

attachment with traditional rotor
Brass outer slide
Clear lacquer finish
C.G. Conn 7C mouthpiece
7536C woodshell case
Best Conn Bass Trombone: C.G. Conn 62HCL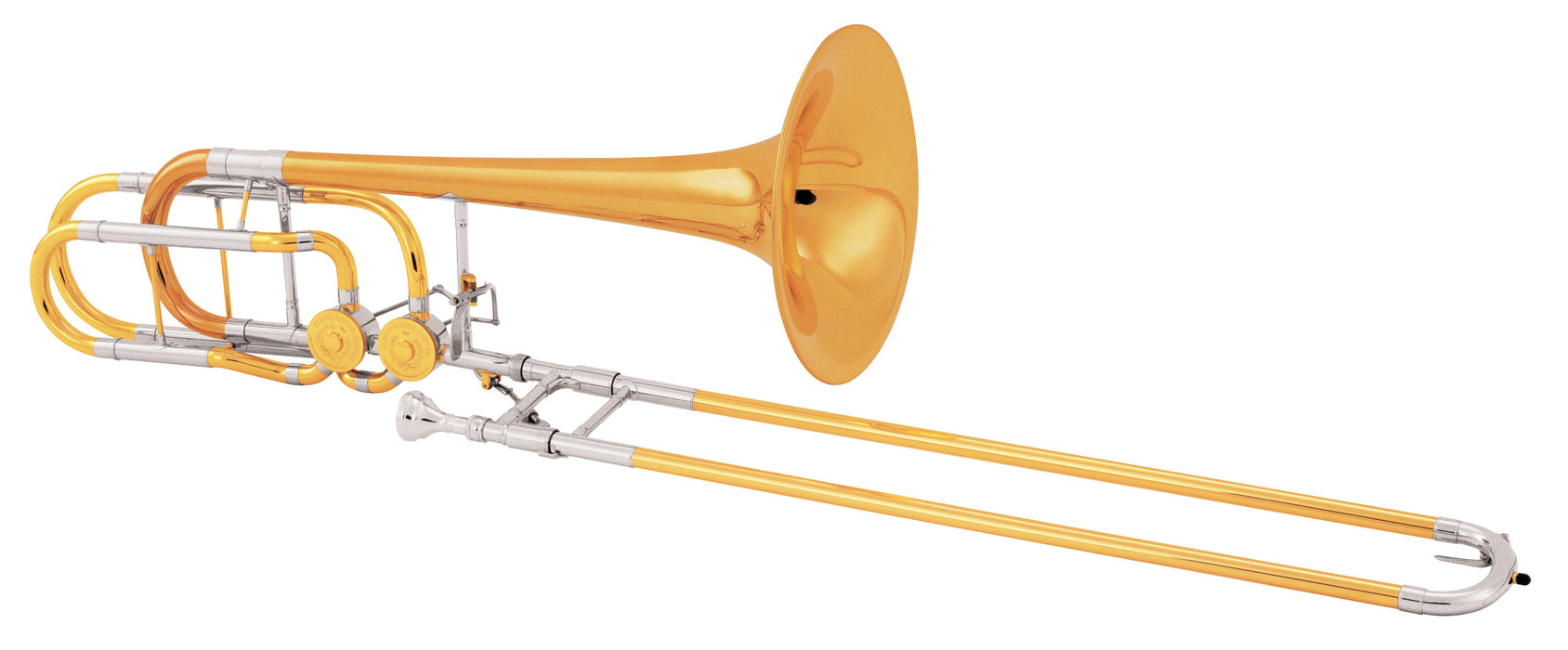 The "CL" in the Conn 62HCL stands for Christian Lindberg, the renowned solo trombonist. The 62HCL uses the "CL2000" valves designed by Lindberg for the F and G♭ rotor valves. This produces a quick, smooth transition when you are changing keys, and makes the 62HCL more free-blowing than many dual rotor bass trombones. And while the 62HCL has a large .562 primary bore, the bore through the rotor sections is an even bigger .594 to remove all trace of stuffiness. 
The 62HCL has other touches that professionals will appreciate. The wider crook on the 62HCL makes it more ergonomic, a real concern when playing the heavier bass trombone. (Bass trombonists regularly seek treatment for shoulder injuries and carpal tunnel syndrome: the bass trombone and viola are neck-in-neck for most musician-unfriendly design).
Its 9 1/2″ rose brass bell gives it a rich, warm sound that lets you hang back and anchor the orchestra's bottom end, but has the projection to be heard when you're playing counterpoint or soloing with a big band.
Bass trombonists looking for an even bigger sound may fancy the 112H, which has conventional Conn rotor valves and a 10″ bell, or the 110H, a B♭/F single rotor trombone that also has a 10″ rose brass bell. You may also be interested in Conn's 62HI, which has three interchangeable leadpipes that let you fine-tune your bass trombone's resistance and feedback. 
Pros
CL2000 rotor valves make the 62HCL a remarkably free-blowing double rotor bass trombone
The 62H line is popular with symphonic bass trombonists
Also works well in jazz bands and trombone choirs
Cons
Some musicians find the lacquer too heavy on the 62H lines and report improved sound after stripping the bell
Specs
Key of

B♭/F/G♭

Double in-line independent system
.562″ primary bore
.594″ bore through rotor sections
9-1/2″ rose brass bell
Open wrap valve systems with patented CL2000 rotors
Three interchangeable leadpipes
Clear lacquer finish
C.G. Conn 1-1/2G mouthpiece
7562P case
Frequently Asked Questions (FAQ)
Question: When did Selmer buy Conn?
Answer: In 2002 the Selmer Company, which already owned legendary brands like Vincent Bach, Ludwig, and Steinway, merged with United Musical Instruments (UMI), another conglomerate with brands like C.G. Conn, King, and Benge. The resulting company was named Conn-Selmer. Since then Conn-Selmer has acquired G. Leblanc Corporation, which also controls its own portfolio of brands including Holton, Martin, and Yanagisawa.
Question: Where are Conn's musical instruments made?
Answer: When Charles Gerard Conn was still in charge of the company, Elkhart, Indiana became known as the "City of Trombones" because of Conn's brass instrument factory. While Conn-Selmer still has manufacturing facilities in Elkhart, Indiana, today Conn trombones are manufactured in Conn-Selmer's Eastlake, Ohio facility.
Question: Is the trombone a transposing instrument?
Answer: Trombone music is written at concert pitch, with a written middle C sounding as middle C.  Music for the B♭ trumpet is written transposed a half-step down. This is because trumpets, like clarinets, are built in different keys. A player using an F trumpet can play the written music using the B♭ fingerings: the arranger already did the work of putting it in the proper key.  Unfortunately, this means that a B♭ tenor trombonist who wants to play an E♭ alto trombone has to learn new slide positions. 

Conclusion
For most trombonists, the Conn 52HL will be the only trombone they ever need. The 52HL will work beautifully as a second instrument or in an amateur orchestra. My only hesitation in recommending the 52HL is that Conn 88H trombones, which will hold their resale value better, are only a few hundred dollars more.
If you're a jazz trombonist, you'll have a hard time topping the Conn 8H trombone, while the Conn 88H is a favorite worldwide with symphony trombonists.
If you're a trombonist looking for a second trombone the Conn 36H is a greatly loved alto trombone and the Conn 62HCL is at the cutting edge of bass trombone technology. 
Whatever Conn trombone you decide on, you won't go wrong. Visit your local music store and try before you buy. You may find the Conn trombone of your dreams, or you may find another model suits you better.  Whatever your final choice in trombone, happy playing!
Looking for more interesting readings? Check out: