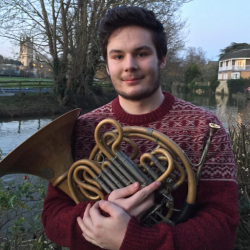 Latest posts by Myrddin Rees
(see all)
If you're asked to think of famous people, what's the first type of celebrity that comes to mind? Chances are that it's maybe actors, athletes, or singers, but how about trombonists?
Everyone's familiar with the cartoonish nature of the trombone (think wa-wa-wahs when someone trips over in an old-time-y comedy), but how much do you know about famous trombone players?
If the answer's 'not that much', then don't worry! We've got your back, with a list of some of the most famous trombone players of all time. Keep reading for a little of the history of the trombone and why its players became famous, before a list of some of the finest classical and jazz trombonists of all time! 
The first famous trombonists
No instrument would have developed if it hadn't sounded nice, so it's fair to say that we owe the existence of the modern trombone to its predecessor, the sackbut, and the famous players who managed to play it well enough to become included in musical groups almost five hundred years later! 
In fact, their fame was not only crucial for their own careers, but for the development of the instrument, too. The trombone would not have become as famous as it is today had these players not been any good…
Generally accepted as the precursor to the modern trombone, the sackbut was a smaller, thicker instrument. This gave it a warmer and softer tone, which made it well suited to church music and accompanying choirs. Famous composers who wrote for groups including sackbuts were Giovanni Gabrielli and Claudio Monteverdi, who amongst other things found this instrument particularly well suited to playing from the balconies of fifteenth-century Venice's ornate churches. 
The very best instrumentalists have always discovered fame through inspiring composers to write for them, and the sackbut was no different! Famous sackbut players of the time (although their names would maybe only be known to early music nerds now) became well-paid and respected musicians, even touring through different towns. 
One early example of this was the sackbut player Lorenzo da Lucca, who in 1524 performed for Pope Clement VII while under the employ of Duke Cosimo I of Medici. While playing as part of a group of musicians for the Pope's dinner, the Pope remarked of Lorenzo's playing that he 'had to admit he had never heard music played more delicately or harmoniously'. 
The Modern Trombone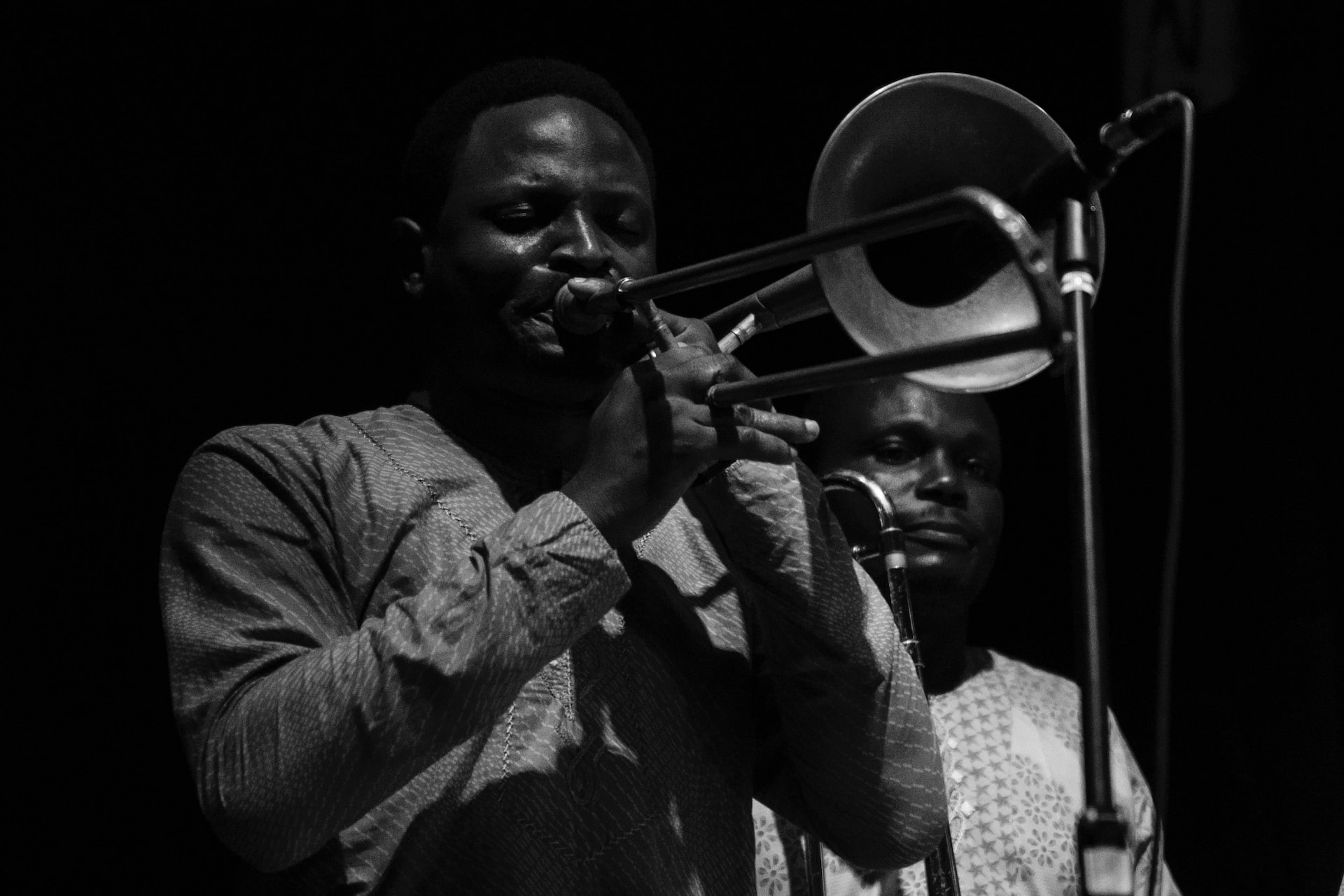 These days, the trombone isn't quite the same thing, and certainly wouldn't be the first instrument you'd associate with the church! Modern instruments have a much louder, edgier, and more powerful sound. While at one time you might have found the trombone most commonly in the church, these days you're more likely to find one in a jazz club or dominating the back of the orchestra. 
The trombone's reputation for being loud is so well-known that prominent 20th-century composer Richard Strauss even once said 'Never look at the trombones – it will only encourage them!'. 
The louder sound is due to plenty of factors, but a modern trombone is bigger and thinner than the older instruments, which gives it more natural projection and a larger sound. Orchestras have also got far bigger over the last couple of hundred years, and as a result, musicians learned how to get a little more power into their playing! 
What groups do trombonists play in?
Trombones are a very versatile instrument and can be found in loads of groups. These include orchestras, big bands (or jazz bands), marching bands, brass bands or ensembles, and wind bands (amongst many other types of group!). 
Trombones can also be found in other genres. In fact, Pink Floyd, the Beach Boys, and Kool and the Gang have all used trombone solos in their tracks! 
How can a trombonist become famous?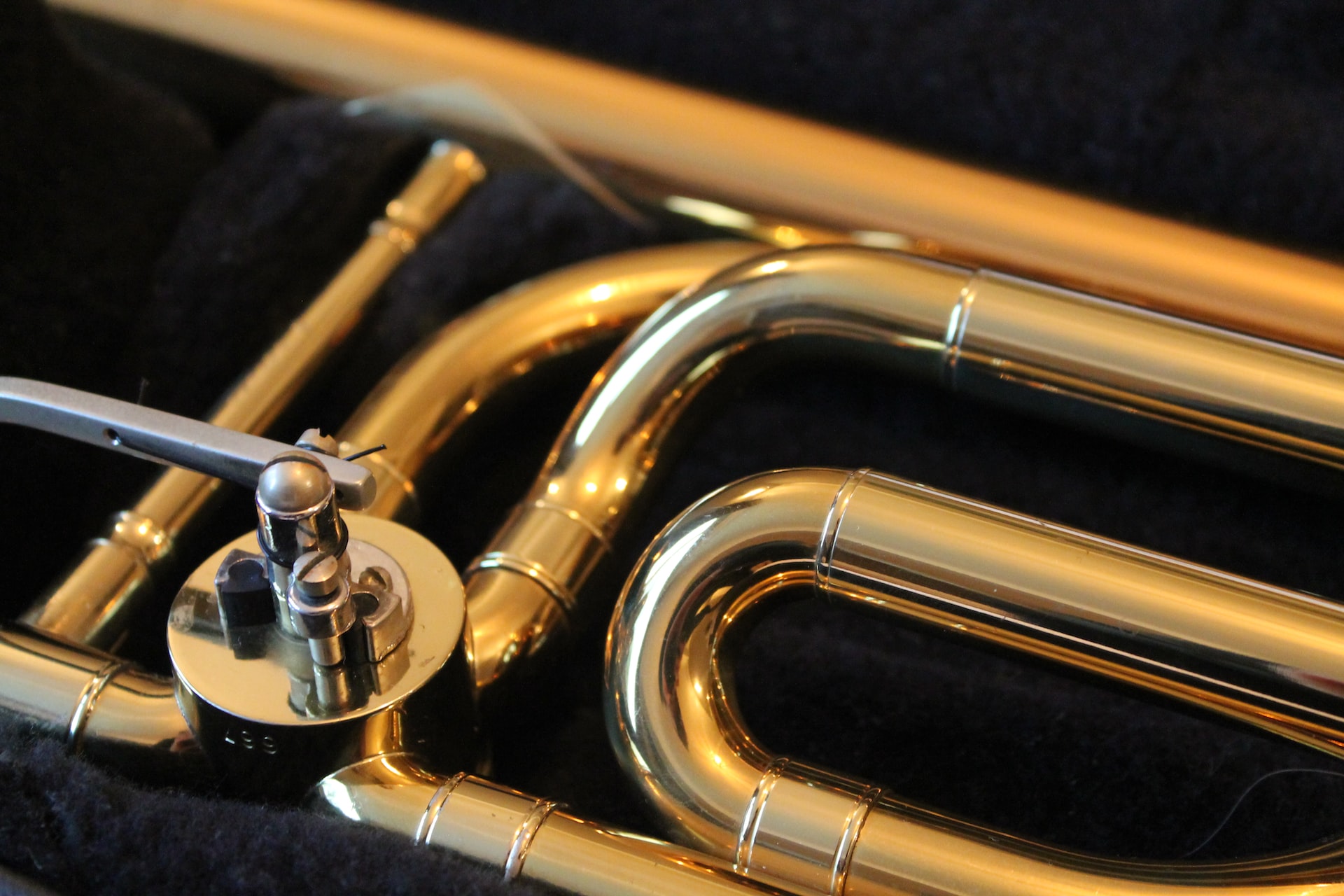 There are a few ways that trombone players might become famous. Within the classical genre, there are generally two ways; either to win a job in a famous orchestra or to win a prestigious international soloist competition, such as the ARD prize. 
The process for both of these has some similarities; to win a job in an orchestra generally involves several rounds of competitive auditions in which you'll play a mix of solo pieces and extracts from the orchestral repertoire. 
Winning an international music competition will also involve several rounds, but is more likely to be in the format of a series of recitals. Generally, the last round of international soloist competitions will involve performing a difficult concerto from memory with a professional orchestra – a pretty daunting affair! 
As a jazz or session musician, you're more likely to become famous either by word of mouth (as people listen to your recordings and enjoy them, or as you're invited to play with well-known bands), or through winning awards for your albums. 
There are loads of different awards that you might be eligible for depending on what genre your music is, but some of the best-known ones would be the Grammy awards, which many famous trombonists (most recently 'Trombone Shorty' who we'll look at later) have won, either as part of a band or by themselves as soloists. 
Famous Historical Trombone Players
Some of the biggest names in the trombone aren't the players who are alive today, but those who came before. While these guys might not be the most famous today, they're certainly incredibly well-known by those who play the trombone, and remain an inspiration for many players today! 
Without further ado, let's get stuck into my (by no means exhaustive!) list of some of the most famous trombone players that have inspired living musicians today. 
Arthur Pryor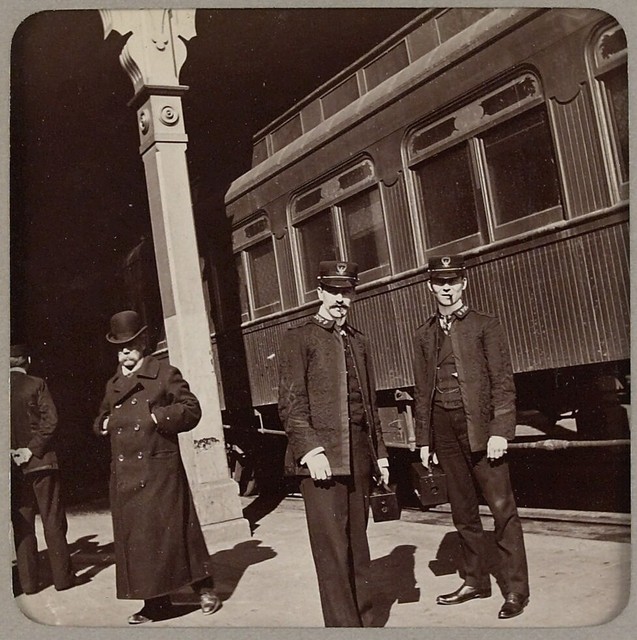 Arthur Pryor is one of the best-known trombonists of all time, and is the earliest trombonist on this list! From an early age, he was exposed to music, as the son of famous bandmaster Samuel Pryor. Rumour has it that Pryor's prodigious talent was in part due to the strictness of his father, who would hit him with a violin bow every time he played a wrong note. 
Pryor became both trombonist and assistant conductor to the world-famous band of John Philip Sousa, before forming his own band. This made him a terrifically famous soloist, touring the world with the band and performing for King Edward VII of England and Czar Nicholas II, and all of the trombonists of the German Army bands, who couldn't believe how good his playing was to the point that they even disassembled his instrument to be sure it wasn't a trick! 
By the time he retired, Pryor had left behind a legacy not just as a soloist with over 10,000 performances to his name, but as a composer who wrote some of the best-known works for trombone and band, including a set of variations on 'The Bluebells of Scotland' which is often performed today. 
Glenn Miller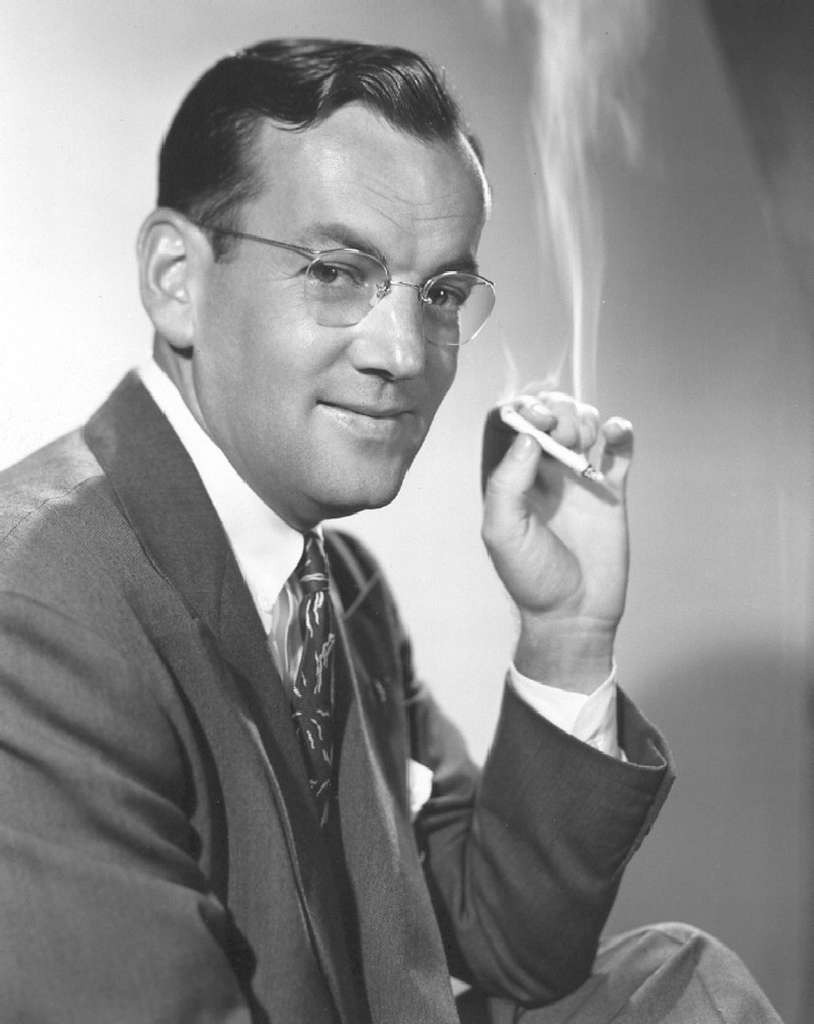 Glenn Miller is probably the most famous trombone player ever to have lived, thanks to his own big band and tracks which included 'Moonlight Serenade', 'Chattanooga Choo Choo', and 'American Patrol'. Miller's band was particularly famous in the Second World War, where his tracks entertained the troops and sustained morale back at home. 
While Miller had early success as a professional musician, beginning his performing career as a trombonist right out of high school and playing with some of the biggest bands around, he found that in fact, his fame was to come mostly as a songwriter and composer. By the late 1930s, he had formed his own bands and found a unique sound by replacing the conventional saxophone seat with a clarinet player. 
During the war, Miller gave up his wealthy lifestyle to contribute to the war effort with the aim of creating modern military music. By now, he was incredibly famous and even appeared in major movies with his band. He created an Air Force big band, with the dual purpose of entertaining troops and recording tracks to increase morale back home. During his military career, he was sent to Paris, but the plane disappeared mid-flight above the English Channel. 
News of Miller's death was not widely publicized, and even today there are several rumors and conspiracy theories about his disappearance, ranging from stories of spy craft to stories of Miller's death in a Parisian brothel. 
Regardless of his relatively young disappearance (at just 40 years old), Miller left behind an enormous legacy in the genre of easy-listening jazz, inspiring later musicians such as Frank Sinatra, Louis Armstrong, and a whole host of fantastic jazz trombonists! 
Don Lusher
British trombonist Don Lusher is widely regarded as one of the most influential British trombonists of all time. Having begun the trombone in his local Salvation Army Brass Band, he found a calling playing in big bands, and in particular the Ted Heath Big Band, where he was lead trombone for nine years. 
Known for his smooth tone and fluid technique, Lusher had a multi-faceted career, both as a classical and jazz soloist. He was equally likely to appear on stage playing a concerto as he was to work in session orchestras for artists such as Frank Sinatra and Tom Jones. 
Later in life, alongside work in other famous groups, Don founded a band of his own, as well as reviving the Ted Heath Tribute Orchestra. He was also president of the British Trombone Society during this time, putting forward the interests of British trombonists, organizing gatherings, and encouraging a younger generation of trombonists. 
Having taught at the Royal College of Music in London, Don even directly influenced many of the next cohorts of trombonists and musicians, right up until his death in 2006. 
Carl Fontana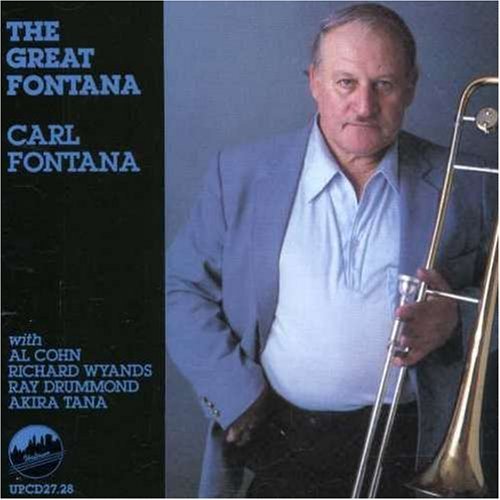 US trombone legend Carl Fontana was a mainstay of the Vegas Jazz scene throughout his career, working with some of the most famous musicians in the business such as Stan Kenton, Sammy Davis Jr., Benny Goodman, and even being featured in 'If Only I Had A Brain' in the hit MGM movie 'The Wizard of Oz'. 
Fontana was one of the most popular jazz trombonists on the Vegas circuit, particularly among other jazz musicians, and was famous for an encyclopedic knowledge of jazz melodies. Apparently, when other musicians were asked to play specific tracks and didn't know the right chord changes, they would regularly call him up to find them out, and he would always be able to help!
Fontana was also well known for his improvisational technique, especially in fast solos, and had mastered what's known as 'doodle tonguing', in which a player alternates consonant sounds in the mouth to articulate extremely quickly – something which people at the time had considered impossible on the trombone. 
Fontana passed away from Alzheimer's at the age of 75, but maintained his love of music right up until his death, with a live CD of a 1999 performance in Vegas playing at his bedside. 
Tommy Dorsey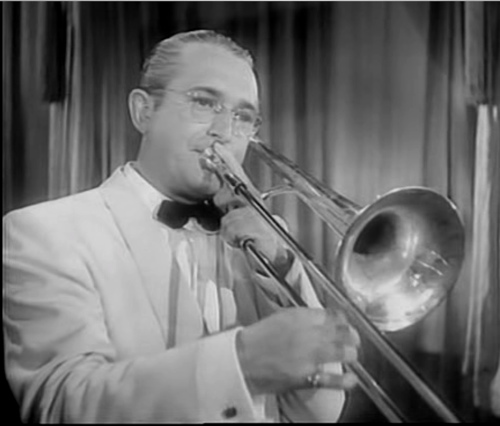 Another influential American bandleader, Tommy Dorsey was renowned for his fantastic technique and uniquely smooth sound, which earned him a nickname as the 'Sentimental Gentleman of Swing'. 
Beginning his studies at a young age on the trumpet, he later switched to trombone, and by the tender age of 15 was already working as a professional musician in the Scranton Sirens, a small-town band. This wasn't to last long though, as in the coming years Tommy moved to play in increasingly bigger groups, including the California Ramblers in New York in the mid 20s. By the end of the decade, Tommy and his older brother Jimmy had released the hit record 'Coquette' that would really launch their careers. 
After breaking from the band he'd been in with Jimmy in 1935, Tommy went on to have hundreds of hits with his own group, of which eighty recordings were with Frank Sinatra. Sinatra actually first became famous as the singer of Dorsey's band, and even later said that he had learned to control his breath well from watching Dorsey play the trombone. 
Dorsey had a huge influence in the music industry, not only through his own band but also by launching the careers of other musicians with hefty investments. One famous example was that he loaned money to a young Glenn Miller, and when Miller didn't want to give him a percentage of his income in return, he launched a new band deliberately aimed at imitating Miller's style. 
Today, Dorsey has three tracks in the Grammy Hall of Fame; 'I'll Never Smile Again', 'I'm Getting Sentimental Over You', and 'Marie'. Despite dying in his sleep at the age of 51, he left behind a legacy not only from his own music but as the man who inspired American bandleaders including a young Glenn Miller, to whom he loaned money to begin his own group. 
Marguerite DuFay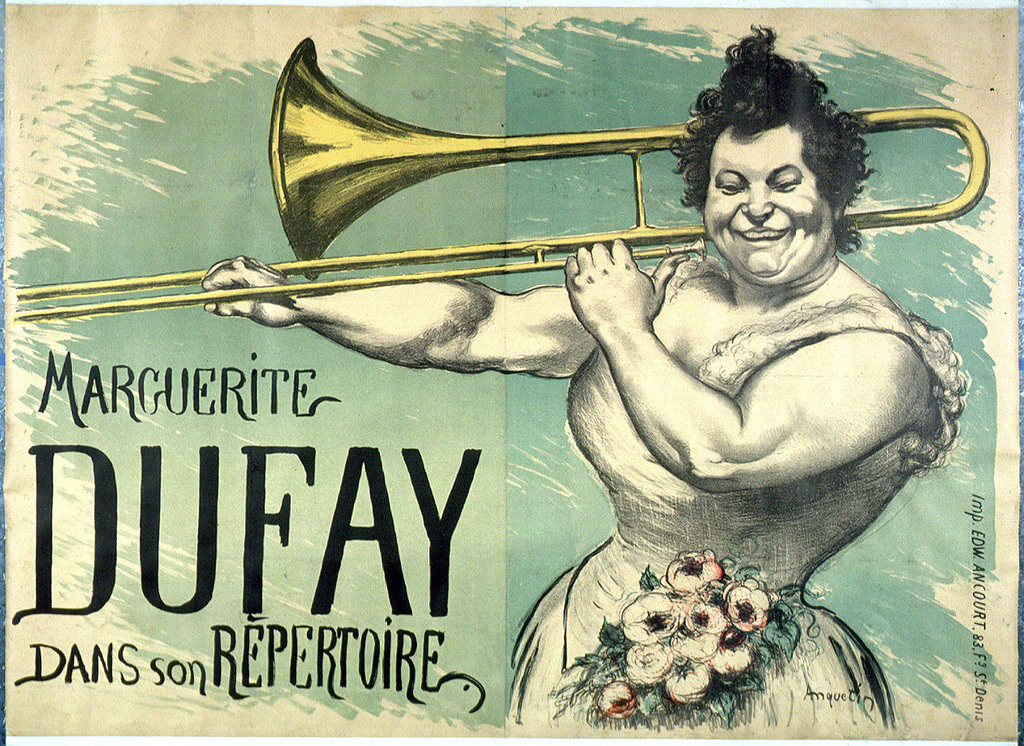 A niche name on this list, Marguerite DuFay is today remembered for a striking caricature that appeared in Louis Anquetin's "Les Maitre de L'Affiches" series of lithographs. Marguerite was a comic performer, and this picture captures the clown-like nature of the instrument in all its glory! 
Somehow, the trombone has developed a reputation as something of a masculine instrument. Although most of the names on this list are men, women have in fact played the trombone for as long as it has existed. Despite facing obstacles along the way that may have helped shield them from the fame their male colleagues have received, these women are undoubtedly a key part of the trombone's history. 
Famous Classical Trombone Players
Within classical music, there are also some very famous trombonists! Many of the names on this list have dual careers as soloists and orchestral musicians, while a couple even have launched successful solo careers by themselves. 
If you're learning the classical trombone and want to listen to the best, this list is a great starting point that'll show you the ropes in no time at all! 
Joseph Alessi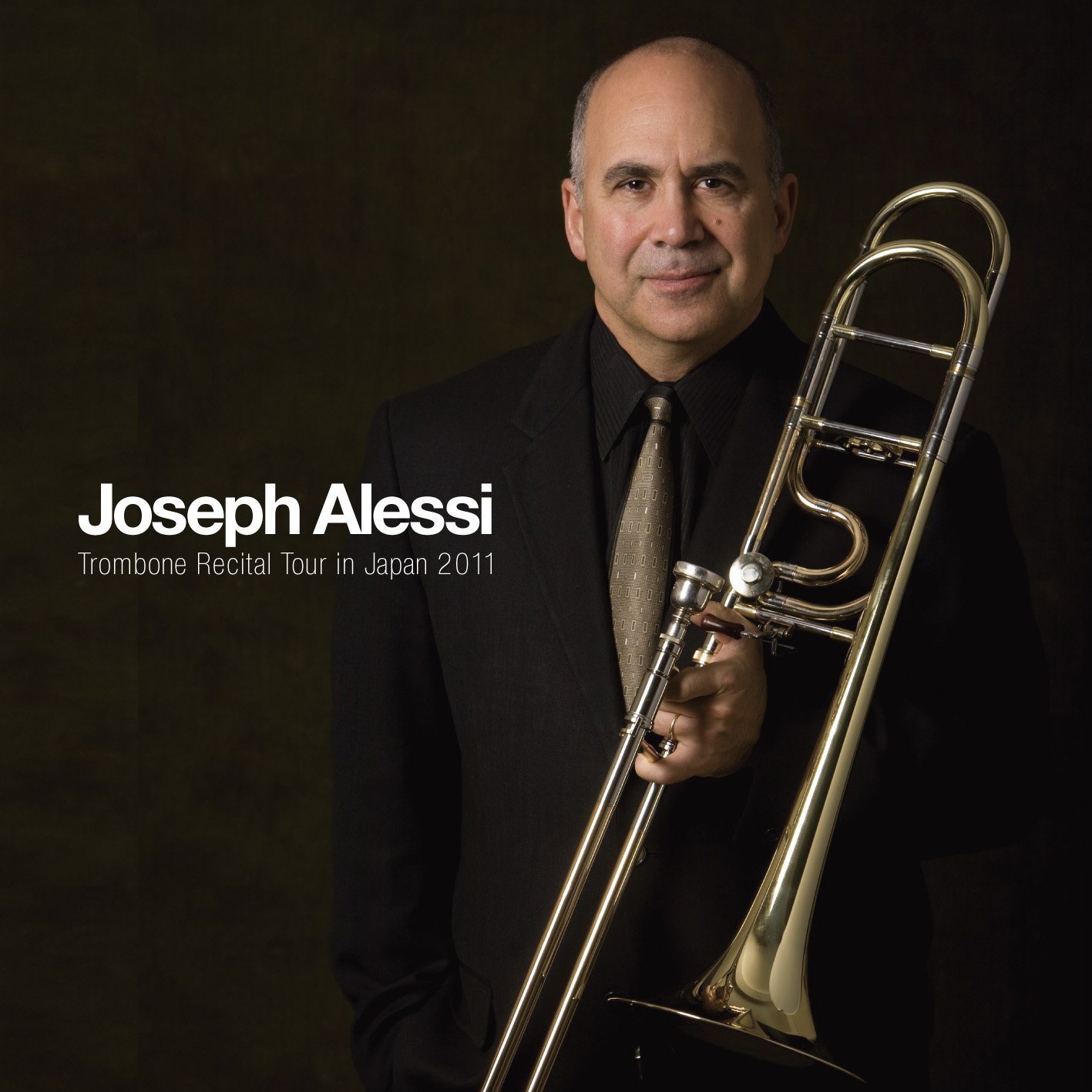 As the current Principal Trombone of the New York Philharmonic Orchestra, Joe Alessi is one of the most famous trombonists alive today. With an obvious musical talent, even at a young age, Alessi joined the San Francisco Ballet orchestra at just 16, after graduating early from high school. After this, he took up studies at the Curtis Institute of Music, and managed to join the Philadelphia Orchestra in his third year of studies. 
In 1985, Alessi joined the New York Philharmonic Orchestra, in which he has remained ever since, as Principal Trombone. Alongside his work in the orchestra, he actively pursues a career as a leading classical soloist, performing with orchestras all over the world, including the London Symphony Orchestra, New York Philharmonic, and US Marine Band.  
Alessi has inspired many composers to write for the trombone and has given important world premieres of pieces by Melinda Wagner, Bramwell Tovey, and William Bolcom, amongst other composers. He is part of the trombone faculty of The Julliard School in New York, and has taught students who now have jobs in many of the world's major symphony orchestras. 
Christian Lindberg
Perhaps the most prolifically recorded classical trombone soloist alive today, Christian Lindberg originally picked up the trombone at the age of 16. At 18, he was a professional musician in the Royal Swedish Opera, and at 20 decided to embark on a solo career. 
While he actually originally wanted to learn the trombone to take part in a Dixieland group run by his friends, it's the classical genre in which Lindberg is most known, having performed with practically all of the world's most famous orchestras both as a soloist and orchestral musician.
He has spent the past 40 years as one of the world's premier trombone soloists, recording over 60 albums of his own. 
Lindberg has influenced many of the worlds most famous composers to write for him, including Ian's Xenakis' 'Troorkh', Tori Takemitsu's ' Fantasma/Cantos II', Arvo Part's 'An den Wassern', and Luciano Berio's 'Solo for Trombone and Orchestra'. 
Today Christian Lindberg continues performing as a trombone soloist alongside a career as a conductor, directing many of the world's leading professional orchestras. 
Peter Moore
British trombonist Peter Moore is a well-known prodigious talent on the trombone. While studying at the prestigious Chethams School of Music in Manchester, he became the youngest ever winner of the BBC Young Musician of the Year competition at the age of just 12, before being appointed co-principal trombone of the London Symphony Orchestra at the age of 18. This made him the orchestra's youngest ever member. 
Moore has already appeared as a soloist all over the world, and with important premieres by composers such as Roxanna Panufnik, Dani Howard, and James MacMillan already, written for him at the age of just 26, it seems sure that he will continue to be one of the trombone world's leading soloists for quite some time! 
Ian Bousfield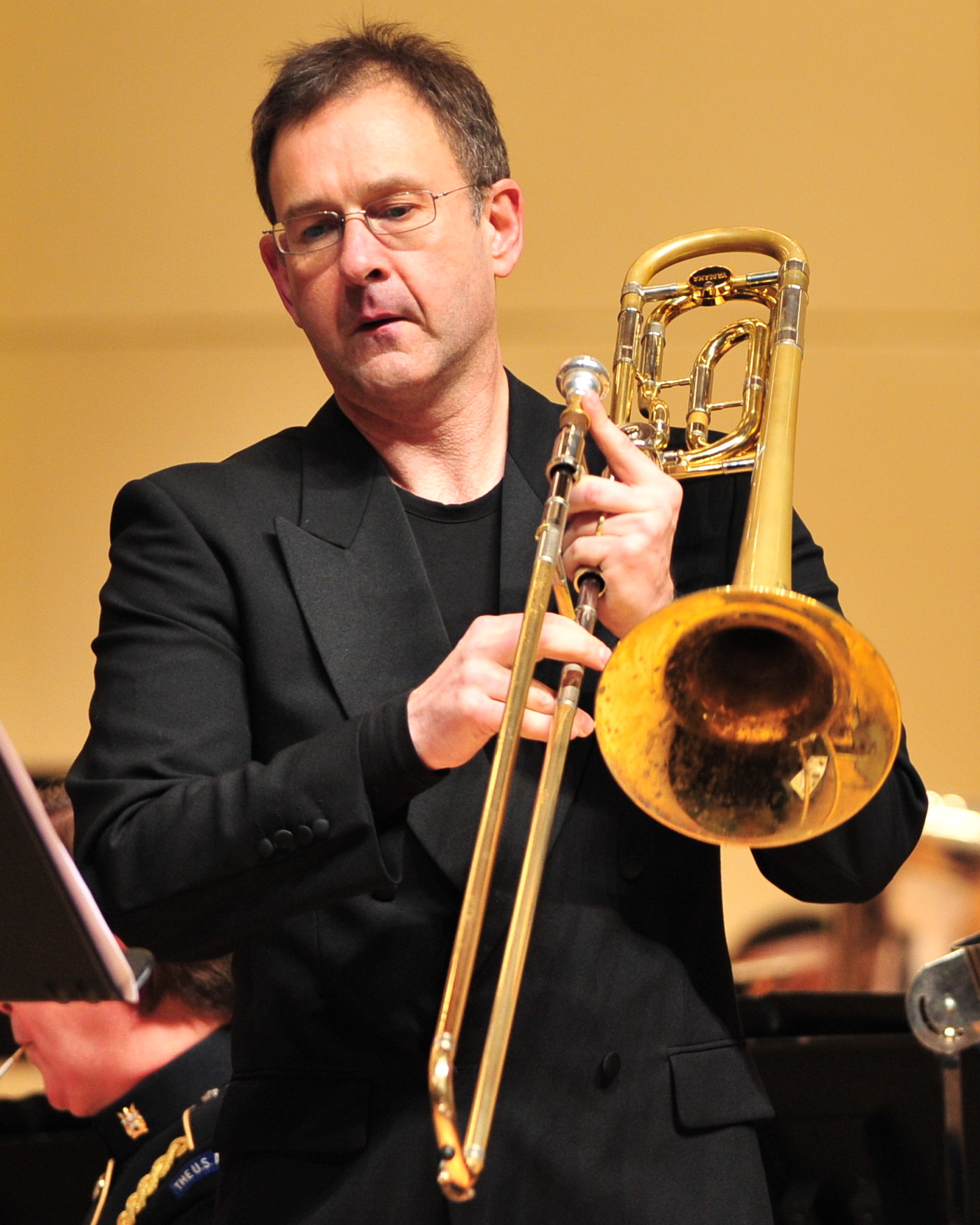 Another orchestral trombonist turned soloist and conductor, Ian Bousfield became the very first (and only ever) British member of the Vienna Philharmonic when he was appointed as principal trombone in 1999. Bousfield's orchestral career had already been well underway, as he was appointed principal trombone in the Hallé orchestra in Manchester at the age of 19.
Beginning the trombone through the British brass band system, like so many other brass players from the North of England, Bousfield was the principal trombone of the National Youth Brass Band and Yorkshire Imperial Brass Band, before changing genre and joining the European Union Youth Orchestra in 1980. His big break came in 1988 when he was appointed principal trombone of the London Symphony Orchestra at the age of 24. 
These days, Bousfield performs mainly as a soloist and conductor in high demand. He has performed as a soloist with major orchestras including the London Symphony and Vienna Philharmonic, and regularly conducts orchestras from all over the world, including the New World Symphony and Aalborg Symphony. 
Branimir Slokar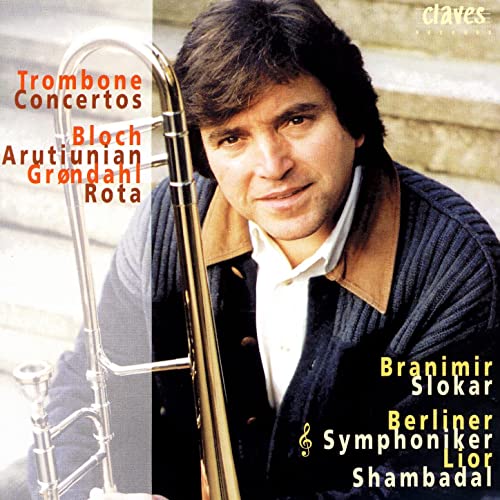 Branimir Slokar came to the trombone quite late, at the age of 17, after a childhood in which he professes his only interests were school and sport. However, he became interested in the trombone after hearing about Glenn Miller, cracked on with learning the instrument, and by the age of 19 had earned the position of principal trombone in the Ljubljana Symphony. 
This is a remarkable achievement, to go from knowing nothing about the trombone to being a professional musician in the space of just two years! 
From here on, Slokar had set his sights on an illustrious career, from winning the German Radio Music Competition to principal trombone positions in Bern and Munich. Alongside his orchestral career, Slokar also had an extensive solo performance career, with orchestras all over the world, as well as teaching the next generation of world-class trombonists. 
Zoltan Kiss
Hungarian trombonist Zoltan Kiss has a slightly unusual career compared with some of the other names on this list, and is best known as the lead trombone of comedy brass septet Mnozil Brass, who have been described as the 'Monty Python of Brass Playing'. 
Kiss describes himself as mostly self-taught, though he attended the conservatoire in Warsaw, winning prizes as a soloist and in chamber groups. He has since released three solo discs and teaches around the world. He plays exclusively on instruments custom designed for himself by Austrian brass maker Schagerl, known as the Kissbone and KissboneX. 
He's famous as a member of Mnozil Brass, where you can watch him scream at other players, throw open his shirt, and play fantastic solos in a hilarious show of ultimate bravado! 
Mnozil's brass sets are not just fantastic musicianship but hilarious comedy that works without needing any language (think Mr. Bean style!). I'd definitely recommend finding Mnozil on Youtube as the best way for budding trombone fans to watch Zoltan's playing! 
Famous Jazz Trombone Players
Arguably more famous than the classical players are some of the jazz and session musicians we'll look at next. Even if you don't recognize their names, it's very likely that you'll have heard some of their work, as these players very often perform on top commercial recordings and soundtracks!
Gunhild Carling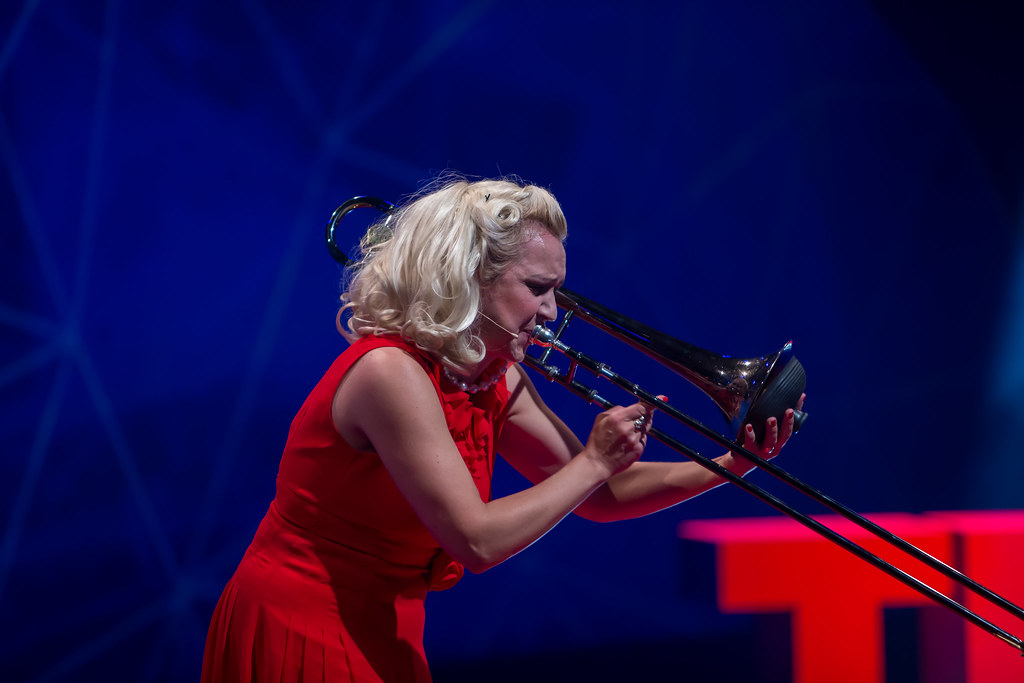 Multi-instrumentalist Gunhild Carling is something of a celebrity, with talents that extend beyond just playing the trombone! She has competed in the TV show 'Let's Dance' coming 3rd, performed with Postmodern Jukebox, a band that covers contemporary pop songs in older styles, and has even presented TED talks. 
Gunhild grew up in Sweden and describes her upbringing as 'full of variety'. She recounts how she came to learn all her instruments; 
I just picked up instruments from when I was very young and played them. I started with the drums, then the recorder, trombone and trumpet. Then I started tap dancing and after that harmonica and bagpipe. Later, I began composing music.
Although Carling plays all of these instruments (and often at the same time as dancing), she says that her favorite instrument is the trombone, and it's on this that she's best known! Some of her videos on the internet have literally millions of views, and the popularity of Postmodern Jukebox alone definitely cements her status as one of the most famous trombonists out there. 
Wycliffe Gordon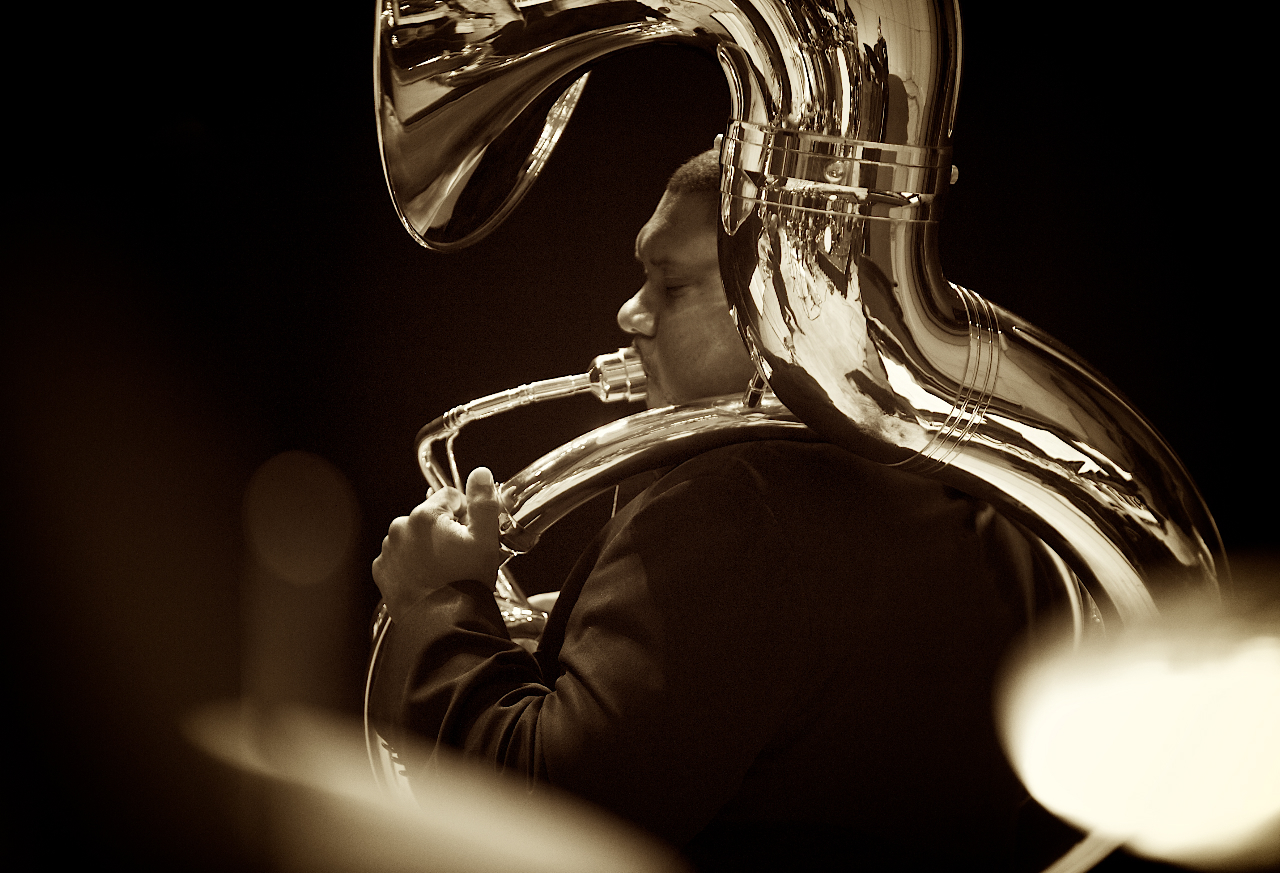 Wycliffe 'Pinecone' Gordon is a modern-day jazz legend. Starting out alongside trumpet superstar Wynton Marsalis, Gordon is one of the leading jazz trombonists of his generation, known for pushing boundaries of jazz beyond swing, and working with Jazz at the Lincoln Centre to create his own works, including an original movie score for the 1925 silent film 'Body and Soul'. 
Wycliffe was born into a musical background, as his father was a church organist in Georgia. He attributes his interest in jazz to listening to his great-aunt's LP records in his early teens, deciding that he would take up the trombone at high school to play in the band. 
Like other great artists, Wycliffe pushes the boundaries of his own genre and isn't at all afraid to innovate within jazz. In particular, his work at the Lincoln Centre is well recognized as progressive artistic jazz, in contrast with the more conventional standards that inspired him to become a musician. 
Gordon has released well over 30 records, many as the leader of his own group but also alongside leading jazz greats such as Wynton Marsalis and Ted Nash. Though he's one of today's most famous trombone players (even winning the Jazz Journalists Association's 'Trombonist of the Year award 15 times!), he's also certainly open to experimentation and has even played didgeridoo on some of his own tracks! 
James Morrison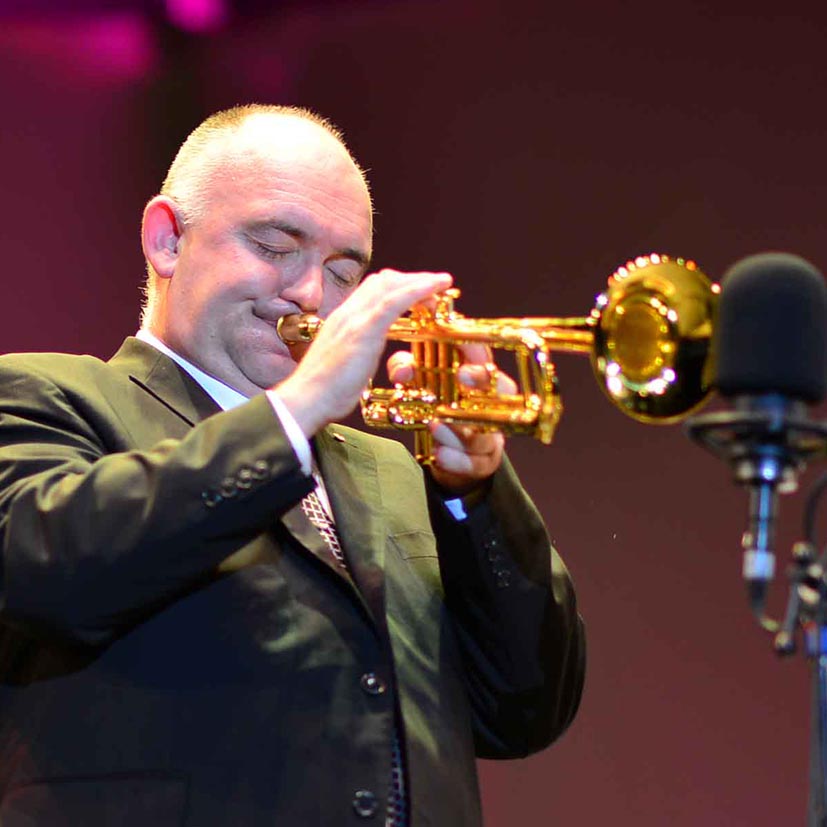 James Morrison is an Australian virtuoso multi-instrumentalist, who can play every instrument of the big band! As well as an incredibly successful career as a jazz musician (working with huge names like Frank Sinatra, Arturo Sandoval, and Dizzy Gillespie), he's also written extensively for big bands and orchestras, including the opening fanfare for the 2000 Olympic Games in Sydney. 
As if that wasn't enough, he's also worked as a radio and TV presenter, including jazz radio shows but most surprisingly the Top Gear car show on Australian TV – making him not just a famous trombonist but a bonafide celebrity. 
Unsurprisingly for a man of his talents, Morrison comes from a family of musicians, with virtually all of the members playing instruments despite coming from a small-town farm. By the age of 7 James was already learning the cornet, a step that would begin a life-long career. Later, he would go on to found the 'Morrison Brothers' band with his brother John on drums. Performing in this band launched a huge career in which he's worked with some of the huge names that I mentioned above! 
There are plenty of legends out there about James Morrison, particularly relating to his incredible ability to play every instrument of the band. One of my favorites is how he claims to have learned to play the bass. Allegedly, he went to a jazz gig one evening and fell into a trance watching the bassist. That night, he dreamt he could play the bass, and when he woke up, he found that he could! 
Whether that's true or not, there's no doubting that he's an incredible musical talent, and certainly one of the most famous trombonists around today. 
Trombone Shorty
Troy Andrews, or as he's better known, Trombone Shorty, was a jazz prodigy at an early age, and had already become a band leader by the age of just six! He would later go on to prove that this early success was far from just novelty, launching a career that has seen him work with many leading names in jazz, as well as U2, Green Day, Eric Clapton, and performances on prime-time TV shows such as Conan, Letterman, and Jimmy Kimmel. 
He has spoken openly about difficult aspects of his early life, including living in a violent neighborhood and the death of his brother. However, thanks to his hard work and musical talent, Andrews was able to elevate himself above this environment, and now continues to work hard to contribute to musical life in New Orleans through the work of the Trombone Shorty Foundation.  
Trombone Shorty has received numerous awards, including a Grammy, a Blues Music Award, and the Heinz Award, which was given in recognition of the ongoing work of his foundation.
Resources
There are so many more fantastic trombone players out there that I wasn't able to fit on my list… But that certainly doesn't mean that you shouldn't go and find out about them! 
Thankfully, the internet is a wonderful resource for this kind of thing. Here are some of the websites that helped me with my research when I was writing this article: 
"About." Ian Bousfield, www.ianbousfield.com/about. Accessed 21 July 2022.
"Carl Fontana – Legendary Jazz Trombonist." CarlFontana.Com, www.carlfontana.com. Accessed 21 July 2022.
"Joseph Alessi, Principal Trombone." Nyphil.Org, nyphil.org/about-us/artists/joseph-alessi. Accessed 21 July 2022.
mirandaweb webdesign & hosting, ueberstorf. "Branimir Slokar :: Biography." Branimir Slokar, branimirslokar.com/en. Accessed 21 July 2022.
"Peter Moore | Edwards Instruments." Edwards, www.edwards-instruments.com/artists/peter-moore. Accessed 21 July 2022.
"Trombone History: 16th Century." Will Kimball, %7E:text=1518%E2%80%94London%2C%20England%3A%20The,Nicholas%20Forcivall%20(Woodfill%20296). Accessed 21 July 2022.
"Trombone Shorty – Official Website." Trombone Shorty, www.tromboneshorty.com. Accessed 22 July 2022.
Wikipedia contributors. "Gunhild Carling." Wikipedia, 22 May 2022, en.wikipedia.org/wiki/Gunhild_Carling.
—. "James Morrison (Jazz Musician)." Wikipedia, 13 June 2022, en.wikipedia.org/wiki/James_Morrison_(jazz_musician).
"Wycliffe Gordon." Wycliffegordon.Com, wycliffegordon.com. Accessed 22 July 2022.
"Zoltan Kiss and The World of the Trombone – BIOGRAPHY." Zoltankiss.Com, www.zoltankiss.com/biography. Accessed 21 July 2022.
FAQs
Question: What do you call someone who plays the trombone?
Answer: Generally, someone who plays the trombone is known as a trombone player or trombonist. Professionally in orchestras and big bands, they are often referred to by position or number (i.e 'Solo trombone,' 'lead trombone', or 'trombone 1'). 
The terminology does vary slightly based on the location and the type of the group they play in, but you'll never be wrong if you just say trombone player! 
Question: Who is the world's best trombone player?
Answer: It's pretty difficult to say who the world's best trombone player is, as it's mostly a matter of taste. However, there are a few ways to work out who the best candidates would be – based on prestigious jobs in orchestras and bands and album sales. 
There are major music competitions and awards (such as the ARD prize in classical music, or the Grammys for album sales) that can give us some idea too of who the best trombone players are…
I'd definitely say, though, that in the end there's not that much point in trying to work out 'the world's best trombonist'. All of us have our own tastes and preferences, and hopefully I've mentioned enough of the world's leading trombone players in my list above for you to find someone whose music you love! 
Question: What is the best make of trombone?
Answer: Just like with choosing personal preferences of musicians, choosing an actual instrument is very much a matter of personal taste. It also depends on your ability level – beginner instruments are generally more durable than professional ones, and easier to play, though the results might not be quite as projected, in tune, or beautiful! 
As you're here, I'll assume that you're more likely to be a beginner looking for the best instrument for you to start on. 
It's worth bearing in mind that the genre of music you want to play is likely to affect the bore (or width of tubing) of the trombone that you'll want to buy. Jazz musicians generally prefer smaller-bore trombones for their 'razzier' sound, while orchestral musicians tend to prefer larger bore instruments. 
As you progress on the instrument, you may well find your preferences change (or you even end up collecting a few different trombones!) but at the beginning of your learning experience, it's definitely a good idea to pick up something well-built and with average playing characteristics, which should let you play in all types of groups without standing out. 
Good examples of this kind of trombone are the Yamaha YSL-354 and Bach TB301, great starter instruments that won't set you back too much money while being well built and dependable. 
Of course, this is a huge topic, so if you're interested in finding out more, why not check out our article here which will help you with everything you need to know! 
Looking for more interesting readings? Check out: