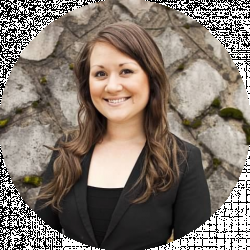 Latest posts by Lacey Jackson
(see all)
If you are looking for a safe place to store your trombone when you aren't playing or practicing, but you don't want to shove it back in the case, it's time to learn how to find the best trombone stand.
As an admittedly frugal person, I found it very difficult to consider purchasing a trombone stand right after I had spent so much money on the perfect trombone case. Still, in the end, my mother was right (as always): they serve two very distinct purposes, and it makes life significantly easier to have both.
Bottomline Up Front
My top pick is the K&M – Konig & Meyer 14985.000.55 Trombone Stand. It is the stand I have used for 17 years (I reached out to the company for replacement parts once at the nine-year mark with great success). I love that it is inexpensive (especially given my trombone's cost). 
If you have the money, upgrade to the K&M Konig & Meyer 15270.000.55 Trombone Stand. If you travel a lot, even just locally, for music, this is absolutely worth consideration because of how easy it is to adjust, take down, and transport.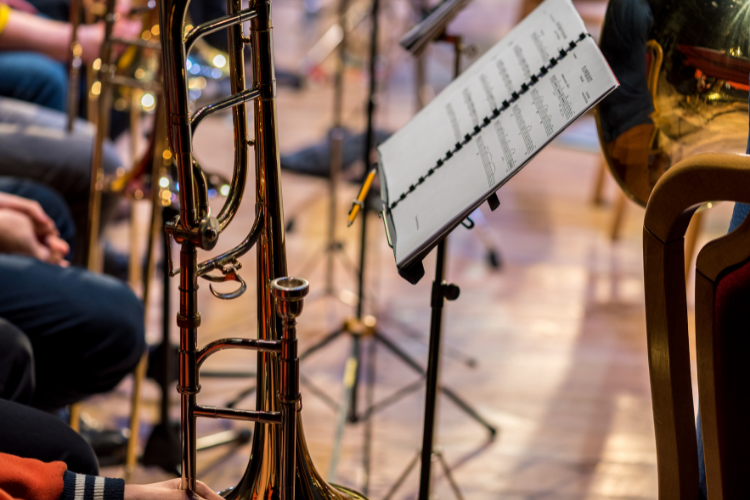 Selection Criteria
I've included a list of why you need to consider learning how to find the best trombone stand and my top selections for trombone stand makes and models. I have included only a small handful because those are truly the only trombone stands worth consideration.
Each offers compact designs for easy transportation and lightweight material that doesn't compromise sturdiness or security for your trombone. What's more, each of the top trombone stands I have included comes from a reliable manufacturer and can hold a multitude of trombones, so you have much more flexibility.
Why Use a Trombone Stand?
So how did my mother convince me that, once again, she always knows best?
By reminding me that a trombone stand lets you take breaks. A trombone stand gives you a place to rest your instruments safely every time you take a break. 
Taking breaks didn't seem like a big deal when I practiced at home. Firstly, my Asian instincts don't let me take a lot of breaks. Instead, I power through set periods of activities without stopping (30 minutes–yes, on a timer–for music followed by 30 minutes of a lecture followed by 60 minutes of exercise followed by… you get the idea; it's a very regimented household). 

Now, if I absolutely had to take a break, I could sit my instruments on my piano bench next to me or on the kitchen table behind me. I had lots of options.

As soon as I started lessons, I didn't necessarily have my piano bench or my kitchen table, but I could rest it on my lap.

As soon as I joined an ensemble and we started having weekly rehearsals, I realized I didn't have anywhere to put my instruments when I needed to make notes. 
Every time the director took a break, shared instructions for an upcoming rehearsal, or I had to annotate my music, I was left trying to balance my trombone on my lap while I leaned over it to reach my music stand. Huge pain in the butt. 
So I bit the bullet and spent fifty bucks on a trombone stand, and I have never looked back. It has been decades of using the same reliable trombone stand and having my hands completely free to make any annotations, grab a drink of water, or even just get up and walk around. 
Gone are the days of the timed, regimented rehearsals, and gone are the days of balancing my instrument on my lap.

How to Find the Best Trombone Stand: Top Manufacturers
Hamilton was founded in 1883, so it's, in fact, the oldest out of the manufacturers I have included. Founded by two engineers, the company received multiple awards, especially for the folding music stands and the later introduction of trombone stands. 
Most of their competitive legacy has to do with the neck-suspending guitar stand they created. However, they have strategically expanded proprietary designs to include folding and portable trombone stands.
They are reliable for a basic trombone, especially for children. They are the least expensive, so if you are on a budget and don't necessarily need something for an oversized instrument, they are worth consideration.
K&M is a German company renowned for its music stands (and other products). The company has been designing premium music accessories for over 70 years, including trombone stands. 
The company is committed to reducing consumption, so this stand comes with environmental certification. You know you aren't investing in something that hurts the environment.
K&M constructs each of their trombone stands to the highest of German standards with a five-year product warranty and a 10-year replacement parts availability. If any part of your trombone stands breaks after nine years of use like mine did, you can get a replacement. 
Hercules is another popular manufacturer of orchestra instrument stands. They have decently engineered stands that utilize safety features to keep your trombone secure. 
One of those features is the velvet pads they incorporate into the design to prevent your instrument from directly rubbing against the stand. 
The models they produce are meant to be compact and durable. They give you a velvet bag in which to carry your trombone stand when you take it down.
If you have the time (and inclination), you can check out this video on trombone stands:
How to Find the Best Trombone Stand: My Top Picks
Knowing how to find the best trombone stand doesn't have to be exhausting. While there are lots of makes and models, I have reviewed some of the most well-reviewed stands on the market. 
You might be a brass player yourself or have a child in a band or orchestra. No matter your situation, I have put together a list of my top picks for trombone stands suitable to different budgets and needs. 
K&M – Konig & Meyer 14985.000.55 Trombone Stand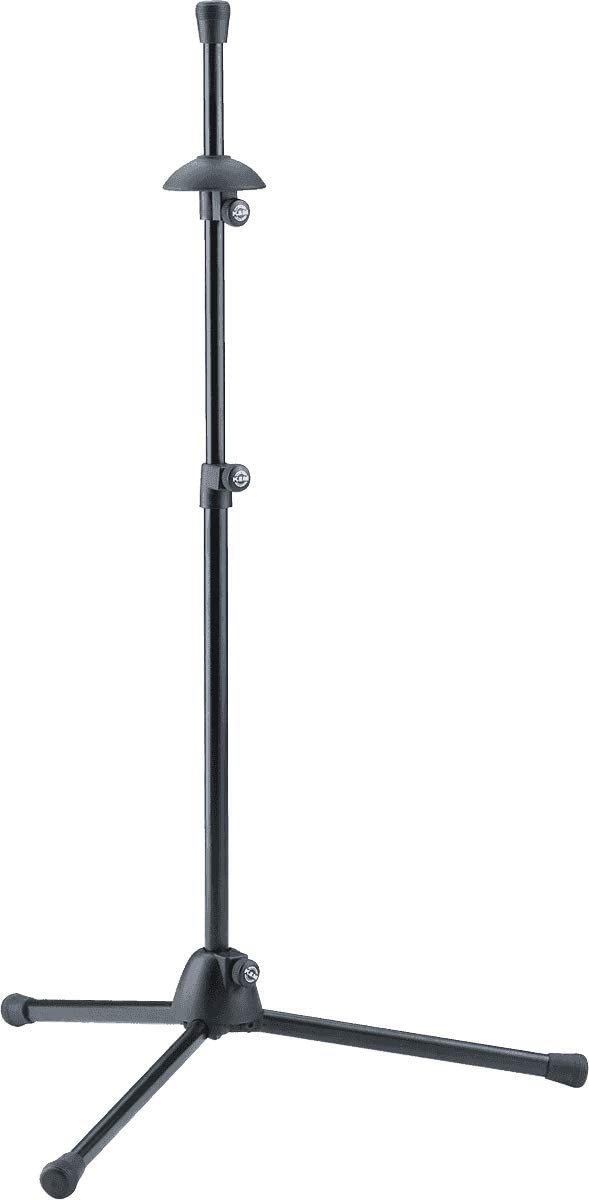 The first and second place on my list is K&M models. Not only do I use them, but my students use them. These are the stock models I keep in the classroom, and even though they get used daily by my students, they look brand new, a testament to their durability. 
The K&M – Konig & Meyer 14985.000.55 Trombone Stand is the top-rated stand on Amazon, and for a good reason: it is a reliable, sturdy trombone stand that is well made, has foldable legs and height adjustment, and gives you bell support. 
When you set it up, make sure the center post sticks out far enough into the bell, after which you can adjust the lower cone. It's very sturdy once you do that, and your trombone won't wobble or tilt.
It offers adjustable height, which means you can support a trombone (or similar horn) between 23 and 38 inches. 
It is made in Germany, and that happens to be one of the biggest selling points for me. I love German engineering and find it significantly more reliable and durable. In fact, even if I have to pay more, if I have an option for something made in Germany versus made pretty much anywhere else (other than Japan), I will always pick Germany.
Pros
You can use it to hold up your trombone at home, in a pit orchestra setting, in a classroom, or on performance stages. 

It folds down and is easy to take with you when traveling. 

It works well on flat, stable surfaces. 
Cons
It does not work well outside or on unstable surfaces. 

There is no carrying case to come with it (However, I substitute one of our spare tripod cases from our camera equipment). 
K&M Konig & Meyer 15270.000.55 Trombone Stand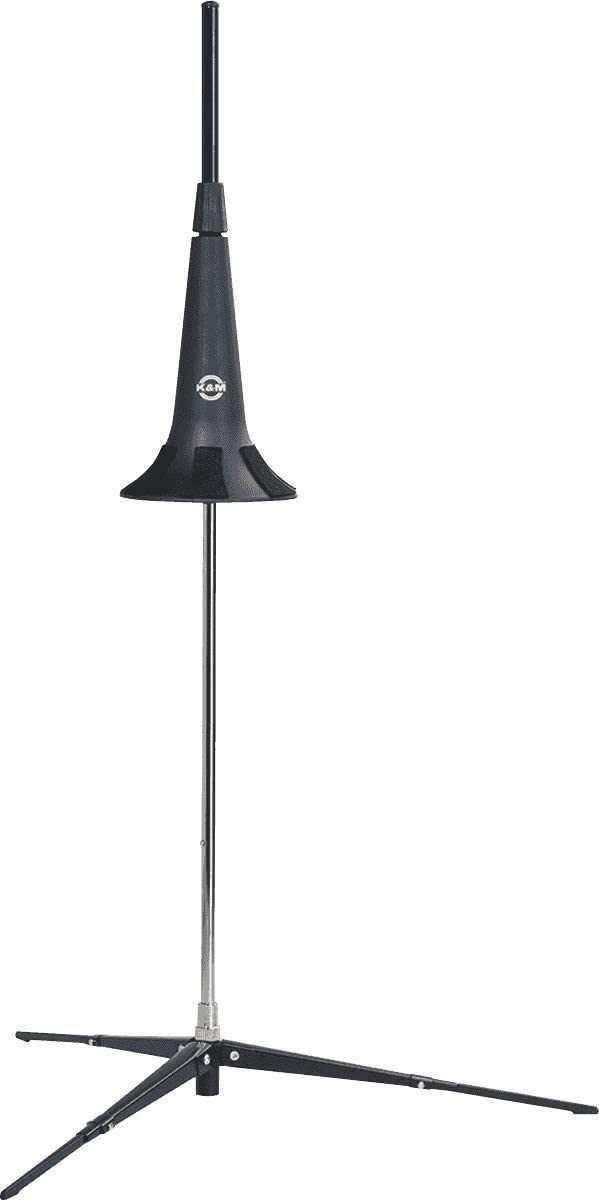 If you have the money, upgrade to the K&M Konig & Meyer 15270.000.55 Trombone Stand. This is a slightly more professional model, and it comes with double the cost. 
However, it offers a gradual adjustment mechanism that I absolutely love. That gradual mechanism lets you adjust the height to your preferred level and makes it easy to set up your trombone stand to match your chair or bench.
Another innovation that makes it worth the cost is the patented wide base. Having a wide base offers increased stability over other K&M models but, more importantly, makes the trombone stand suitable for larger and less common trombones.
It also includes a black plastic peg shape to protect your trombone with felt pads along the base to prevent any rubbing. It weighs only 2.5 pounds, so it's easy to carry around, and like all the models on this list, it's compact and foldable.
Pros
This is yet another reliable K&M design that is easy to adjust. 

It is lightweight and compact, perfect for transportation. 

It has a wide base to ensure all sized trombones are supported. 

It has felt pads on the base to protect your instrument. 
Cons
It won't offer stability outside or on uneven surfaces. 
Hercules Trombone Stand (DS420BB)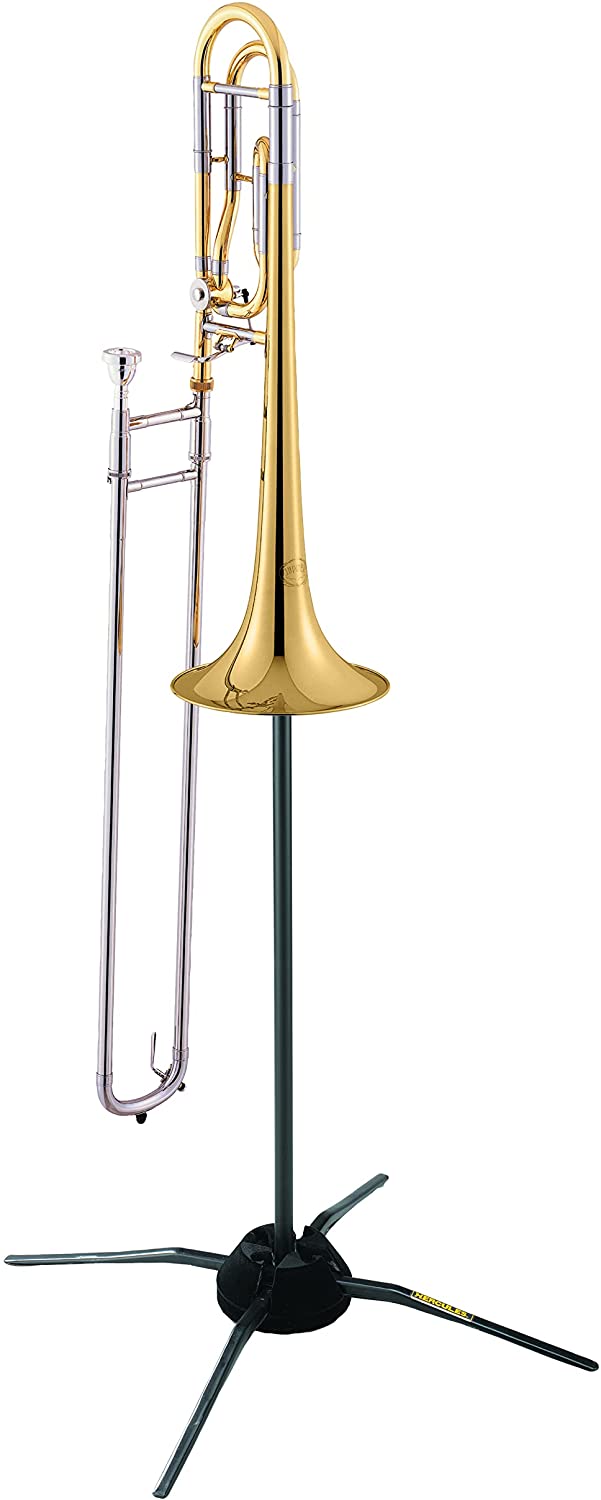 Behind the K&M models is the Hercules Trombone Stand (DS420BB). This is another popular brand. I don't personally use them, but I have students who do. They really liked the portability and how lightweight it is. 
It is easy to take with you and only weighs a few pounds. As a musician, it's incredible how quickly all of your accessories can add a tremendous amount of weight to every event you attend, but this lightweight stand won't do that.
I really like the addition of the velvet pads on the bottom to prevent your instrument from rubbing against any other part of the music stand while in use. This was an insightful design feature, and more stands should have it.
However, I have found a lot of customer complaints and heard complaints corroborated by my students that the recent designs are not as sturdy as those prior to 2019. 
Pros
It only weighs just shy of three pounds, so it won't add much to your weight. 

It has a velvet base design to prevent your trombone from rubbing against the stand. 

It easily folds down and can be stored in the velvet bag they provide. 
Cons
Modern iterations are not as sturdy as they used to be. I would recommend looking for a used Hercules trombone stand made prior to covid.
Hamilton KB510 Classic Trombone Stand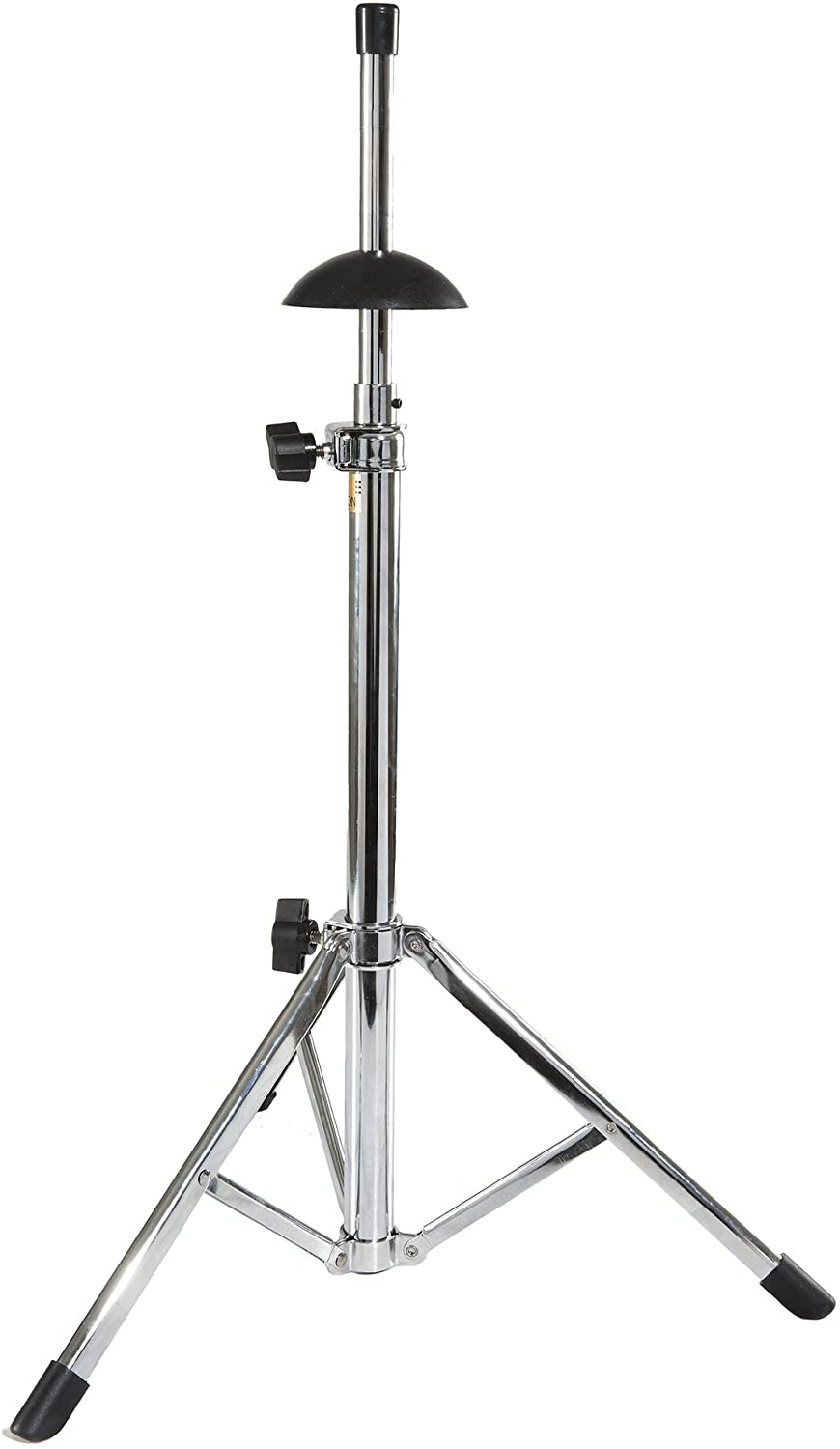 The Hamilton KB510 Classic Trombone Stand is a great option if you are on a budget. This chrome trombone stand is suitable for bass or tenor trombone. It has an adjustable height and adjustable bell bore sections. 
It is collapsible, so it's very compact when all is said and done, and you have to load it in your car. It comes with a U-channel design which offers superior support in rehearsal settings or on stage to keep your instrument stable.
It's a perfectly good beginner trombone stand, especially for children. This will get you by if you don't have much of a budget. But I recommend exercising caution while moving around it because it's not very durable, and even the slightest commotion can knock your instrument over.
This Hamilton is really only suitable for an alto trombone or pBone. I wouldn't trust anything heavier on it. Once you have the money, upgrade to the K&M models or Hercules. 
Pros
It is a very affordable stand.

It collapses so you can take it on the road.
Cons
It isn't as durable as other models for twice the price of the K&M models. 

Customers don't like the black cup plastic part that is intended to support the bell. 
FAQ
Question: When should I get a trombone stand?
Answer: Really it's up to you. I told my students to get a trombone stand once they've played their instrument for one or two years. After a couple of years, you are pretty invested in your instrument. Having a trombone stand not only gets you somewhere safe to store your instrument at home or in the classroom, but the two-year mark is probably when you start to perform, whether it's with a school group or an adult community group. Having a stand becomes essential at this point.
Question: How much is a trombone stand?
Answer: You don't have to spend a lot of money to buy a trombone stand. Heavy-duty products cost around $50; if you're willing to upgrade, higher-quality versions of those same $50 products cost twice as much. Either way, it's a very affordable investment considering you shouldn't have to buy more than one.
Question: Which trombone stand do I need for an alto trombone?
Answer: All of the options I have included on this list will fit an alto trombone. Realistically you need to verify the height and weight capacity of your instrument.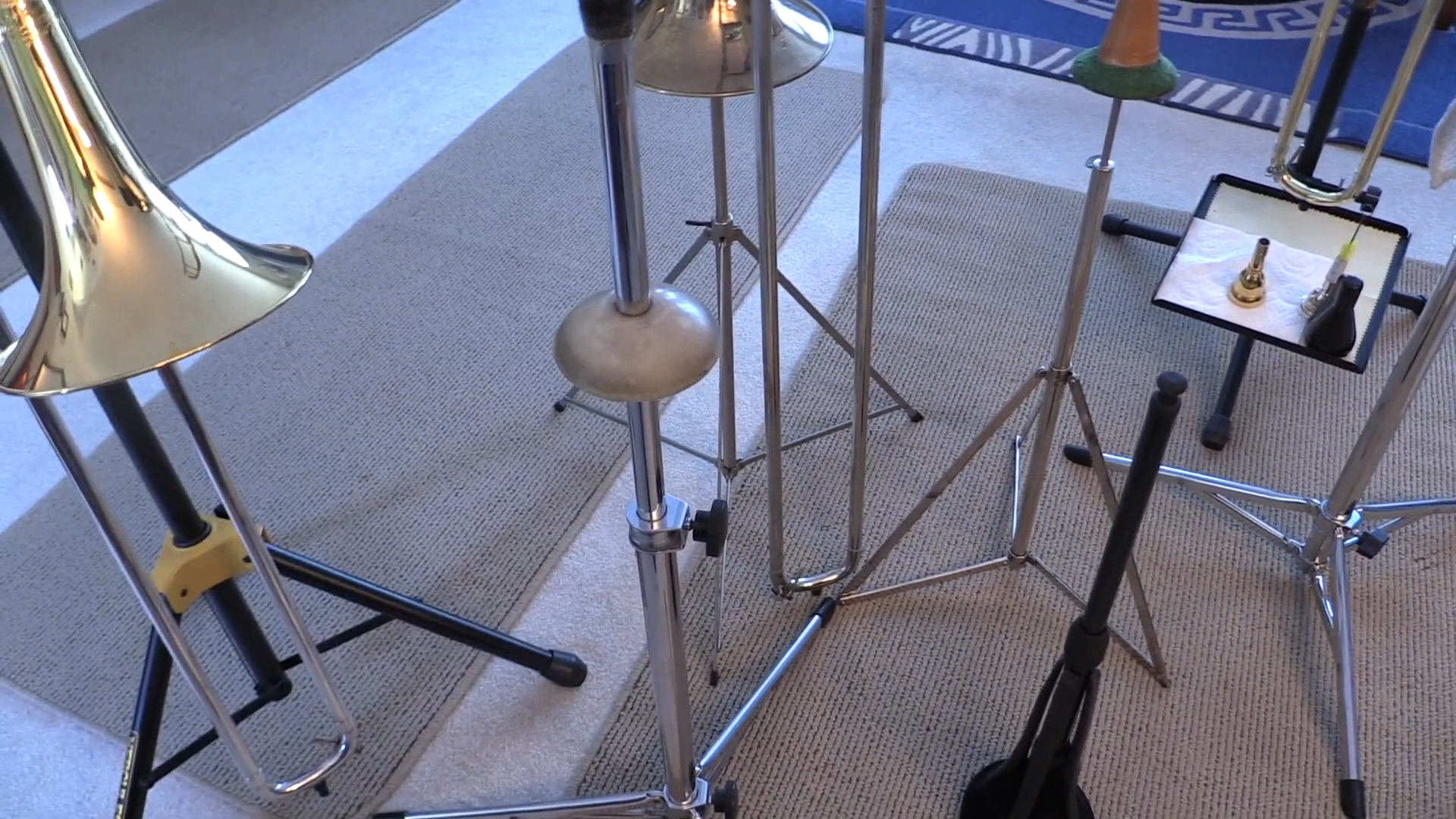 Bottomline
I choose the K&M – Konig & Meyer 14985.000.55 Trombone Stand as my top pick and probably always will. It is durable with its reinforced fiberglass, hard plastic construction, and stable, so your instrument won't wobble. I truly love German engineering and the fact that the company is so confident in their products that they offer you a five-year product warranty and 10-year replacement parts. 
Looking for more interesting readings? Check out: